A Brief Overview about Turbomolecular Pumps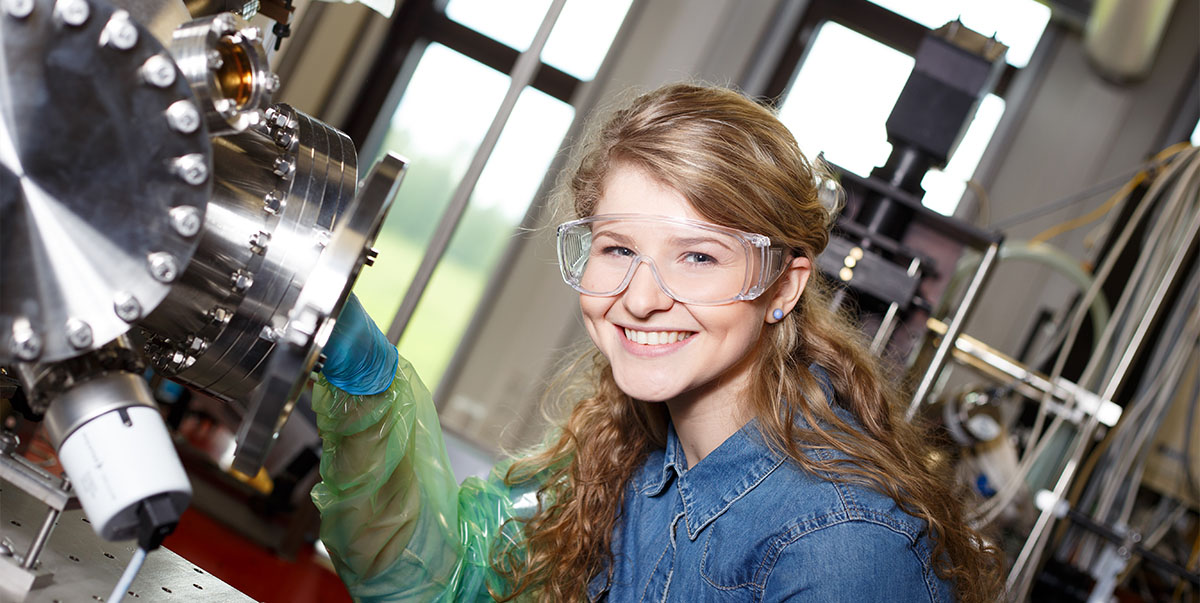 There are various kinds of vacuum pumps available and used throughout the market. One that has gained notoriety in the last few years is known as a turbomolecular pump These pumps consist of a stator with turbine-shaped blades as static  blades and a rotor with rotating  blades. 
Workings of TMPs
The rotor blades rotate thousands of times, usually between 24,000 to 80,000 rotations per minute. This process creates and maintains vacuum. The principle that is followed by TMPs is that gas molecules will move in a specific and predicted direction when they come in forceful contact with  the solid surface of rotating blades. The blade collides with the gas molecules transferring to them the kinetic energy necessary to push them into the static part and then to the second rotating stage The gas moves through multiple compression stages, finally flowing through the exhaust port.. These pumps need a backing pump to work properly.. The performance of the pump depends on the rotational speed of the rotor.
Types of TMPs
Turbomolecular stages are particularly useful in  harsh processes where  dust or particles are present and can be coupled to drag stages to increase the pump compression capacity and get higher exhaust pressure (and as a consequence smaller and cheaper backing pumps) See Aglient turbomolecular pumps web site for more info. 
Advantages of TMPs
There are several reasons behind the popularity of TMPs
They are very easy to operate
Turbomolecular pumps require lower maintenance when compared with other kinds of vacuum pumps
Low vibrations are generated by TMPs (A benefit in many applications)
The operation is free of hydrocarbons

 

No regeneration is required by these pumps
Constant pumping speeds is provided by turbomolecular pumps
These pumps are also quite reliable since they can be used constantly, even 24/7
They have a high tolerance to moisture
They can be very compact and can be combined with a dry primary pump very easily
They provide the cleanest conditions since they do not backstream oil into the vacuum system
Applications of  TMPs
Turbomolecular pumps are widely used in various environments.
Analytical instruments or R&D are some of the cleaner uses of TMPs
They are also sometimes used in the semiconductor industry for manufacturing in quite harsh conditions
These pumps are also used in deposition equipment
Sputtering equipment

 

vacuum coating plants often uses turbomolecular pumps

 

They are used in particle accelerators
Manufacturing equipment for flat panel displays also makes use of TMPs
Numerous types of turbomolecular pumps are readily available in various sizes. 
University of Health Sciences Antigua Professor Discusses the Benefits of Psychedelic Medicine on Mental Health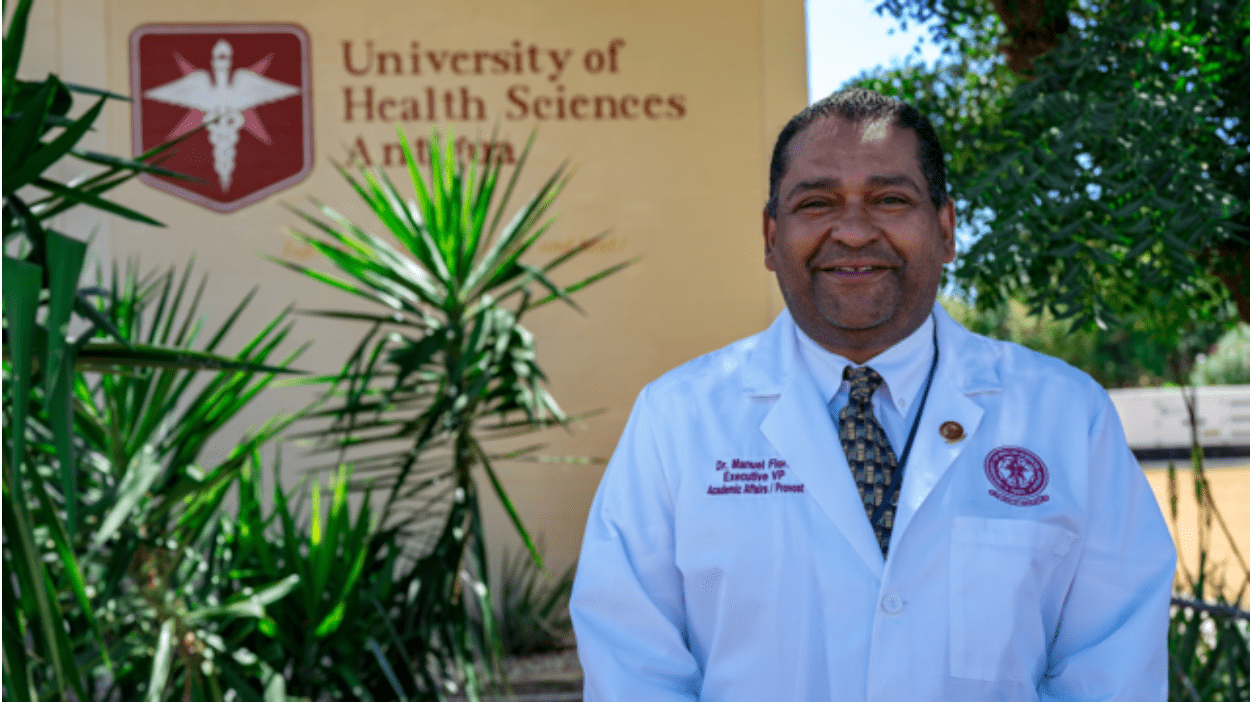 Dr. Manuel Flores is a man of science. Being a member of the scientific community, he is always open to new ideas and searching for the emergent truth. 
"I know everything can be proved through science," Dr. Flores explains. "Human beings think we know everything, but we don't. A thousand years ago, people saw lightning, and they thought God was mad at us."
As an award-winning educator, accomplished healthcare professional, and a professor at the University of Health Sciences Antigua, Dr. Flores is leading a study to determine the benefits of psychedelic therapy on mental health. "With science, you need to have an open mind," he says. "The scientific community has always been open to new ideas. For decades, they have demonized psychedelic substances in our culture. I'm pleased to see that the public seems to be more open."
Dr. Flores is correct about a growing openness to new information on drugs. According to a survey conducted by the Journal of Psychopharmacology, a vast majority of adults in the US, UK, and EU say that they consider psychedelic drugs — such as psilocybin-containing mushrooms — less dangerous than other mind-altering substances like alcohol, tobacco, opiates, and other substances.

What Are Psychedelics?
Dr. Flores and his team are studying the psychedelic alkaloid psilocybin, a substance found in a variety of "magic mushrooms" which are typically consumed for their hallucinogenic effects. They belong to a group of compounds known as psychedelics, which trigger changes in perception, mood, and thought. When psilocybin is taken, it's converted to psilocin, a chemical with psychoactive properties.
"Psychedelics produce certain effects on the human mind," says Dr. Flores. "These are alkaloids that produce sensory effects that don't actually exist. For example, when taken in large doses, one might experience hallucinations."
However, after decades of campaigns encouraging the public to "just say no" to drugs, extensive research shows the many benefits that psychedelic therapy has on people with mental health conditions, such as depression and PTSD, especially in areas where other treatment methods have failed. This is because psychedelics have been shown to create new neural pathways in the brain, resulting in the ability to increase serotonin production and unlock new avenues of thinking. As a result, patients are more likely to embrace their present situation rather than past trauma.
"The compound we're studying, psilocybin, has shown many benefits in people with depression or anxiety when used in small doses," Dr. Flores tells us. "The doses that were used back in the 1960s were quite large, which causes you to experience hallucinations and the negative effects."
He continues: "In the 20th century, basically all drugs became demonized, including cannabis. Since the late 80s and early 90s, we have realized that some of these drugs have benefits if they are used properly." For instance, the positive uses of substances like marijuana in treating cancer patients are well documented. When used properly, cannabis can help cancer and chemotherapy patients revitalize their appetite.

A Brief History of Psychedelics
Using natural substances like mushrooms and hallucinogens — both for recreation and medicinal purposes — predates recorded human history. In many cultures, spiritual leaders such as shamans used them as a means of communication with the gods.
"Historically, [these substances] were used by oracles and other people to predict the future or commune with spiritual deities. These drugs put you in that state where you see things you otherwise wouldn't see, hear, or feel."
Dr. Flores believes the demonization of drugs began in the Victorian era. "Culturally, the United States has always been a child of England and the United Kingdom, so the stigma around these drugs had a lot to do with Victorian-era beliefs regarding drug use and addiction." For example, between the mid-1800s and 1900s, alcohol and drug addiction in the US became heavily stigmatized as a result of conservative influence stemming from Victorian-era England.
"In the 1960s," Dr. Flores adds, "a very particular group of people that everybody called 'hippies' used LSD. When conservative people saw these hippies on LSD doing their dances and movements while using these substances, they became more demonized, and later — as a result of that demonization — completely illegal. So now, when you see somebody using drugs, you don't see a sick person. You see a bad person."
While caution is always essential when using mind-altering substances, especially considering the severe ramifications of the misuse of alcohol and drugs, Dr. Flores says that these same drugs possess the potential to do good.

What are the potential impacts and benefits?
According to Dr. Flores, the reason behind his research is that we currently only understand the short-term effects of psychedelic drug use. "We do not know for certain the long-term effects," he says. "The side effects of these drugs are minimal, but we don't know what will happen ten years from now."
Dr. Flores isn't alone in his work, though. In 2019, a study conducted by the Johns Hopkins University School of Medicine used psylocibin to treat patients suffering from depression found similar results and benefits of the substance. Additional studies conducted by scientific and medical researchers and professionals at other institutions around the US, such as New York University and Mount Sinai, have also been conducted with the same conclusion. Their findings show that psylocibin and psychedelic substances show overwhelming promise to treat patients with a variety of symptoms and mental health disorders.
Nevertheless, the scientific process of understanding the potential impacts and benefits of long-term psychedelic drug use is complicated, involving observation, hypothesis, testing, and experimentation. Dr. Flores hopes that this process will lead to more peer-reviewed journals and — eventually — an emergent truth.
"It's critical that we conduct this work without bias," he mentions. "Science is the best thing we have to prove to our natural world because it is tested and retested, and one day, somebody will say, 'this is an emergent truth, this is what's happening.'"
The science community knows that these drugs have benefits for people with certain psychiatric disorders, specifically depression, anxiety, and PTSD. But what about any adverse side effects, like what is commonly referred to as a "bad trip?"
"Because the doses we use are so small, there are no bad trips," Dr. Flores clarifies. "Bad trips came about because the doses used back in the 60s were high, because people were looking for those trips."

The Importance of Research, Science, and Asking Questions
Science improves our lives. It makes our technology better and faster, provides life-saving discoveries, and can make us healthier. "It's important to promote science because it's the key to a better world. There's nothing more important than learning and asking questions," says Dr. Flores. "If you don't know something, educate yourself, learn about it, and have an open mind."
In this age of instant Google knowledge and WebMD, a bit of information can be dangerous.
"There's one thing that doctors say," Dr. Flores says with a laugh. "I went to college for four years, medical school for four years, and did a residency for three to five years. Then, suddenly, someone Googles something and thinks they know more about it than me. If you come to me, I will educate you, and then you can decide what you want to do. It's called informed consent. It's vital to educate yourself and then trust science."
Dr. Manuel Flores is an experienced doctor who has risen in authority and is now the Dean and Vice President of academics of the University of Health Sciences Antigua. He's an award-winning educator, superbly-rated senior academic administrator, and accomplished healthcare professional with over 18 years of experience in medical, clinical, and health science education, student, and patient-driven environments.