A Few Tips on How you can Customize Items in your Wardrobe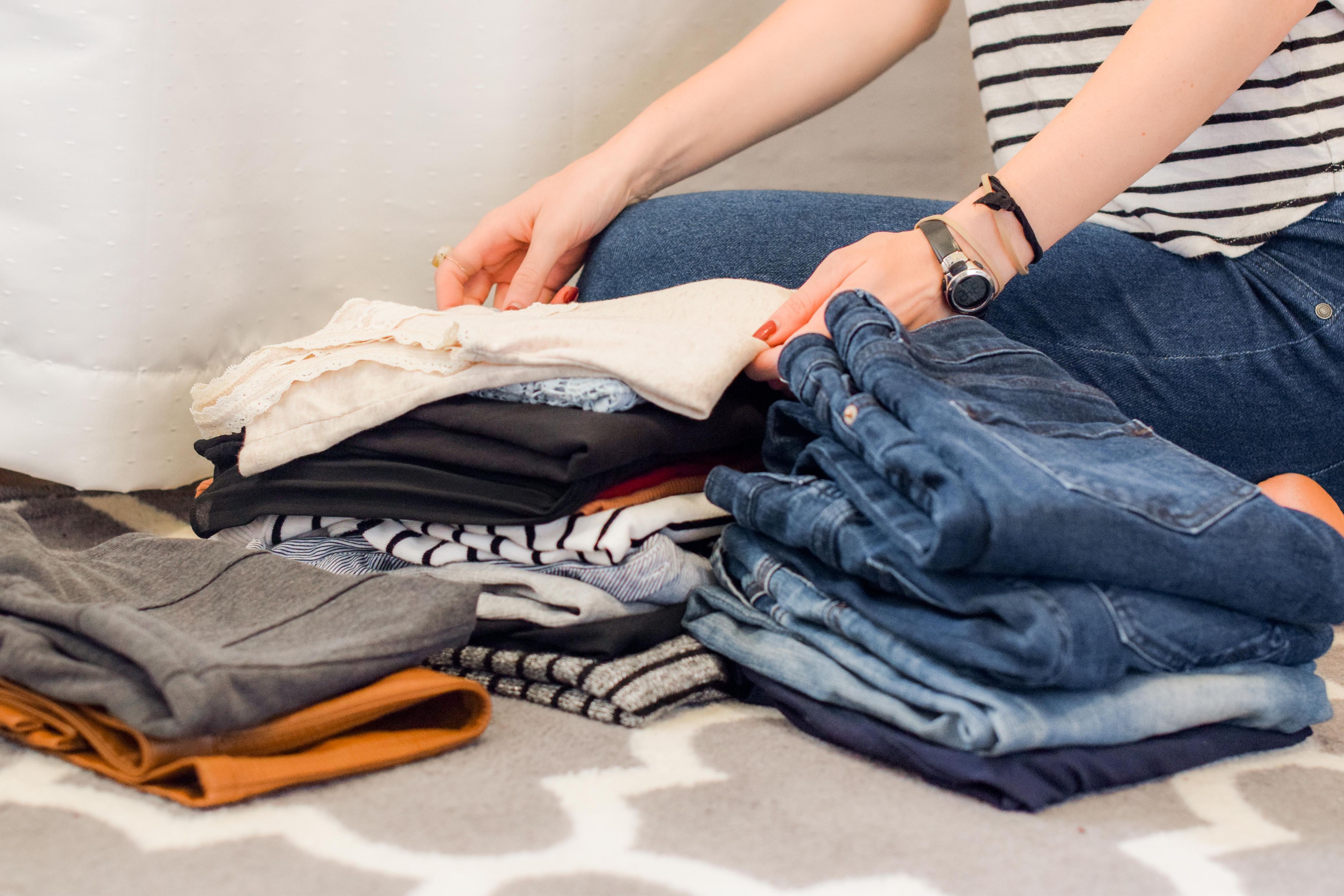 Self-expression is an important part of human nature. It's what makes us unique and allows us to show our personality to the world. Clothing is one of the most popular ways people express themselves. From everyday streetwear to high fashion, there are endless possibilities when it comes to style.
One of the great things about clothing is that it can be customized to fit any individual's taste. If you're looking to add a personal touch to your wardrobe, here are a few tips on how you can customize your clothes, shoes, and accessories.
What to customize?
You don't necessarily need to customize every item in your wardrobe. It would be exhausting and unproductive. Better think about individual items and some elements you can make uniquely yours. Remember that your style and the combinations of clothes you put together already make your wardrobe personalized to your taste.
T-shirts
No matter your personal style, most likely you own at least one t-shirt if not for going out than for sports activities. Don't choose just a blank t-shirt or one from a fast-fashion chain. Create your own! You just need to create a unique design that reflects your personality and find a print-on-demand business that will print it. It is easy, fun, and fast. If you are not sure what print-on-demand business to choose, we recommend Printseekers. They have high-quality t-shirts and prints, and fast delivery.
Shoes
We recommend not messing with classic items like black high heel pumps but exploring options with customizing, for example, sneakers. If you are an artistic person, you can customize your own shoes by painting them and adding a unique design. However, if you don't feel like painting your own shoes, there are some companies that customize footwear, usually sneakers. With these services, you can choose the shoe color and add some design to them and/or a text.
Accessories
Custom-made accessories are one of the most elegant ways how to make your wardrobe uniquely yours. You can custom make jewelry from precious materials like silver or gold, or choose unique designs and materials like glass or recycled plastic. There are workshops where you can create your own jewelry or you can work with a jeweler or accessories artist to create unique pieces just for you.
Bags
Bags are perfect for adding small customization to them, for example, a monogram. A monogram is an inconspicuous way how to add a personal touch to your things. It will look best with leather or good imitation leather bags. A monogram is something the royals and nobles often used to mark their belongings, so even nowadays it looks very elegant and powerful.
Sewing clothes
If you really want your whole wardrobe to be very unique to you, just sew all of your clothes. They will fit perfectly, you can choose the fabrics and combinations. You can sew your clothes yourself or work with a seamstress and a designer. However, there are still some items we would recommend buying pre-made just because they are so basic, for example, a white t-shirt or blue jeans.
May your style guide you
When customizing items in your wardrobe you need to keep in mind your style. If your style is more classical, the customization needs to be subtle, like the monogram on a bag or custom-made jewelry from precious materials. If you are more of a creative type, you can custom make lots of your own things – paint them, create unique cuts and designs, sew them and mix colors and materials. They will look unique but they will also have that creative touch that a classic wardrobe lover would not appreciate.
Final Thoughts
Whether you're looking to make a statement or just want to add a personal touch to your wardrobe, customizing your clothing is a great way to do it. With a little creativity and imagination, the possibilities are endless. So get creative and start customizing!
Affordable iced out jewelry at Gotta Jewelry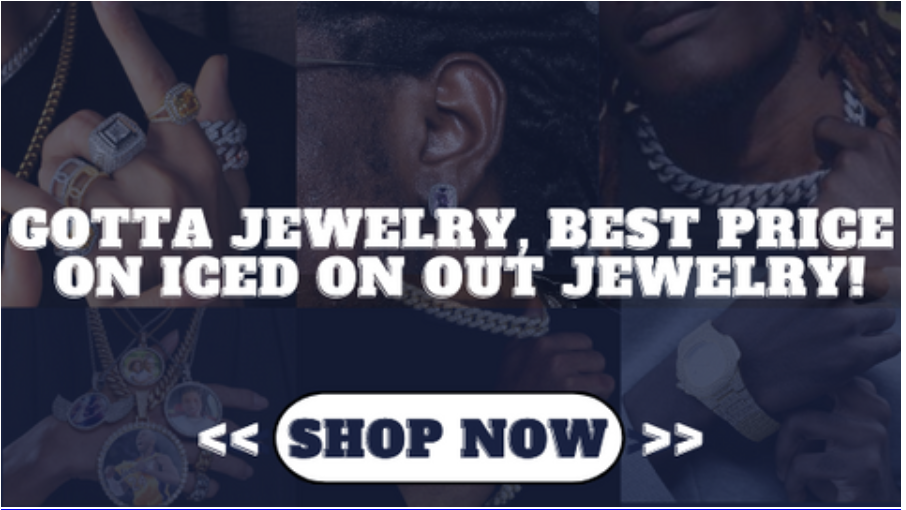 Gotta Jewelry is the best place to buy iced out jewelry. They have a wide selection of affordable bracelets, watches, pendants, chains, and more. Their jewelry is made with high quality materials and craftsmanship, so you can be sure that it will last. They also offer free shipping on all orders, so you can get your iced out jewelry delivered right to your door.
From 3A+ at 5A+ cz iced jewelry
Gotta Jewelry's goal is to provide the best quality cz iced jewelry at the most competitive prices. They offer a wide range of products, from 3A+ to 5A+ cz iced jewelry, so you can find the perfect piece for your needs. Their products are made with the highest quality materials and craftsmanship, so you can be sure that you're getting the best possible value for your money.
Whether you're looking for a new piece of jewelry for yourself or a gift for someone special, Gotta Jewelry has something for everyone. Check out their website today to see their full selection of products.
Also, you will find a collection with a wide choice of jewelry, and pendants that they can customize to your liking. The customization takes between 15 and 20 days, with free delivery.
Why is Gotta jewelry underpriced ?
First, Gotta Jewelry is underpriced because they use a direct-to-consumer business model. This means that they cut out the middleman and sell their products directly to consumers. This allows them to keep their prices low while still providing high-quality products.
Second, they sell mostly online, so they don't have the same costs associated with brick-and-mortar stores.
Finally, they don't spend a lot on advertising, so they're able to pass those savings on to their customers. All of these factors allow Gotta Jewelry to offer iced out jewelry at very affordable prices. So if you're looking for a great deal on iced out jewelry, be sure to check out Gotta Jewelry. You won't be disappointed.
Their slogan is "value yourself!"
Gotta Jewelry is all about helping you feel your best. They believe that everyone is beautiful, no matter what her budget is. That's why they offer a wide range of affordable jewelry, from everyday pieces to special occasion items. They want you to feel confident and stylish, without spending a fortune.
So next time you're looking for that perfect piece of jewelry, remember Gotta Jewelry. Their slogan is "value yourself!" because they believe that you're worth it.
Gotta jewelry, value yourself!