Style Meets Steel: Fatma Al Shebani Creates a Unique Visual Language through Brilliant Metalworking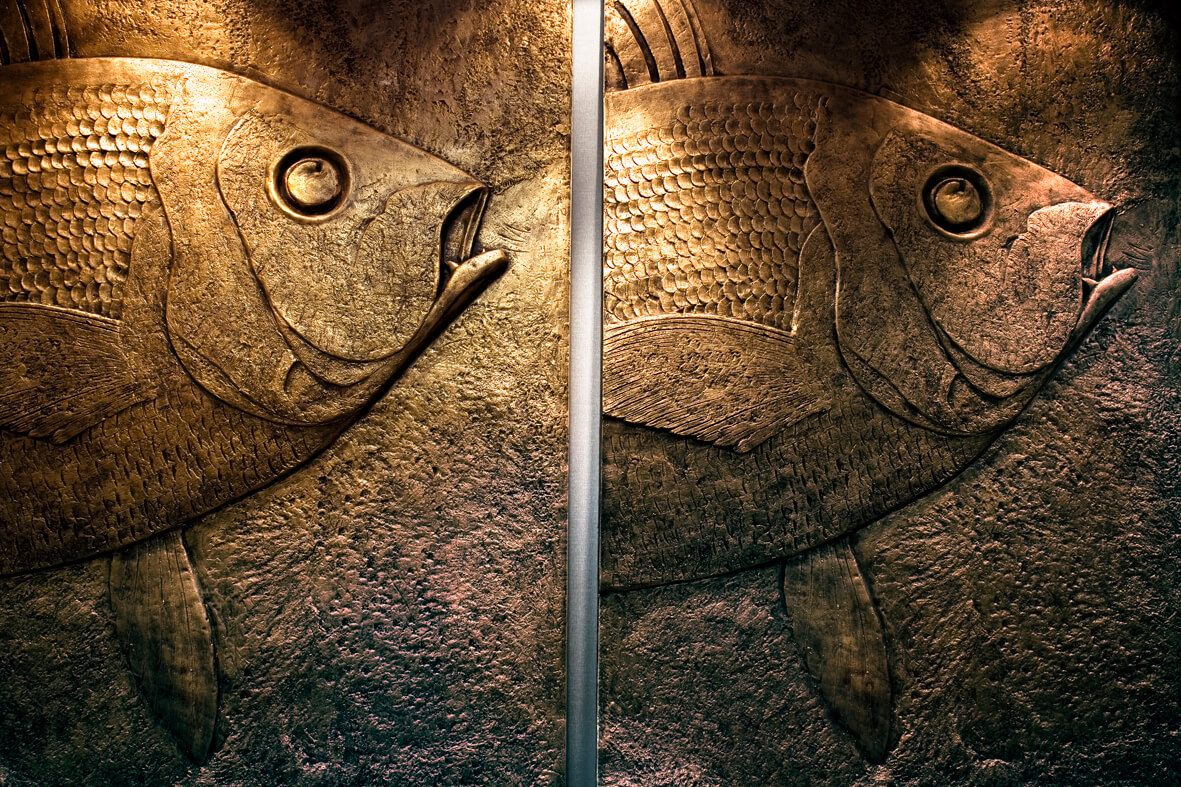 The materials artists employ in their work often carry with them as much meaning as the content of the works themselves. For Fatma Al Shebani, accomplished Qatari artist well known for her use of strong materials such as bronze, resin, iron, and stainless steel, this could not be more true.
The people of Qatar have witnessed transformations in recent decades like few societies  in history have. The social fabric of the country, as well as the urban landscape of its major metropolitan centar, Doha, have experienced dramatic change resulting from the discovery of oil less than a century ago, which pushed the national economy away from a declining pearl trade and set it on track to eventually boast one of the highest standards on living in the world. From its position as a relative backwater situated on the western shores of the Persian Gulf, to a thriving economy growing in the shadows of towering steel skyscrapers, Qatar has been, and in many ways remains, a society in transition.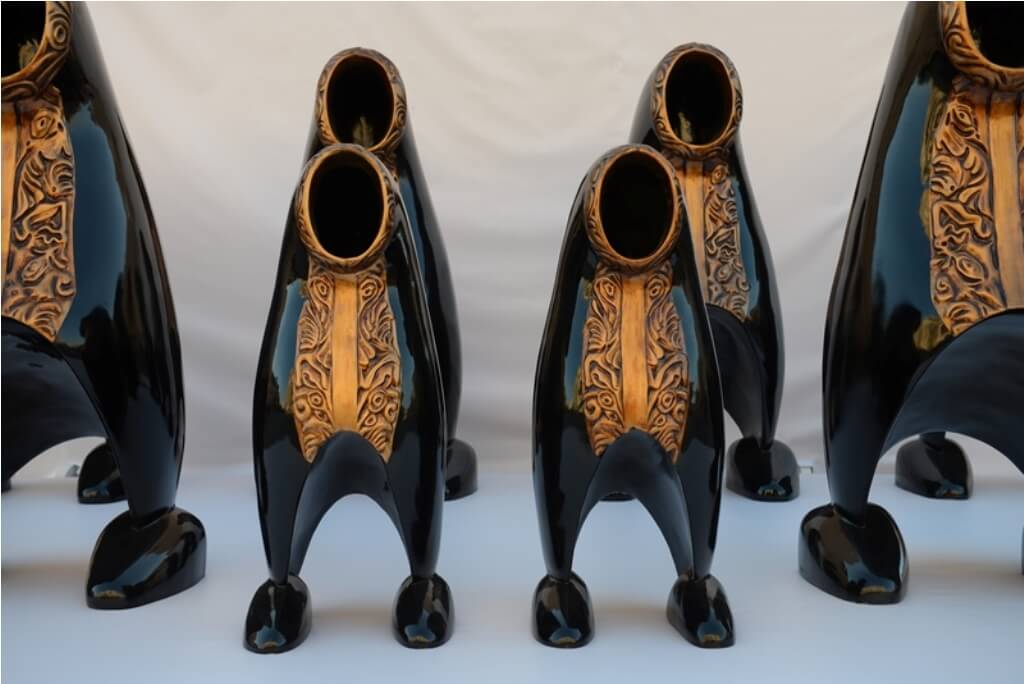 Doha is a city characterized by its architectural diversity, and yet the broad range of stylistic approaches stand united through common visual elements and motifs that draw from Qatar's rich national history. The same could be said of Al Shebani's work, which exhibits a wide breadth of subject matter that nevertheless remains largely tied together through her choice of strong materials and commitment to drawing inspiration from Qatari history and culture. Indeed, through the use of various metals, Al Shebani has succeeded in creating a body of work that compliments the city's architectural vernacular.
Her use of bronze, iron, and steel imbues a sense of both permanence and strength into her projects. These materials act to bolster the strength of her visual storytelling represented in the pieces themselves. Steel, the technology that first allowed for the development of contemporary urban skylines, carries with it certain notions of modernity in its application to her art. The subjects Al Shebani illustrates in her metal working, however, find inspiration in cultural motifs of times past. Specifically, she draws from her own personal memories to conjure up imagery that reflects traditional Qatari culture, often in forms reminiscent of conventional modes of dress. This idea becomes apparent in the many iterations of her 'Bokhnaq' and 'Batoula' series. In conjunction with one another, her choice of subject and material work to bring the lessons of the past forward into an ever modernizing, ever changing cultural context.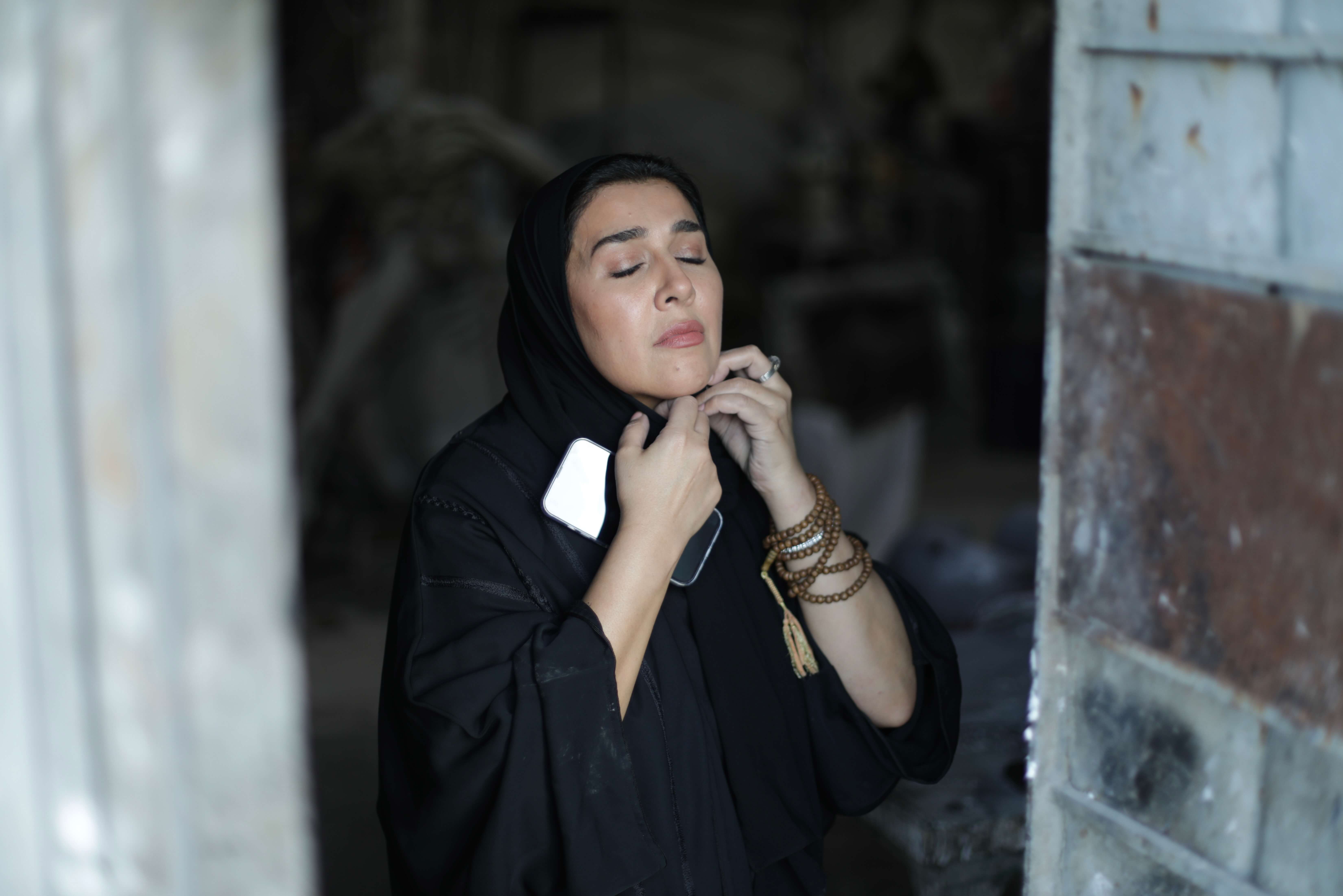 Like many of the architects who have aimed to preserve Qatar's history in their construction of buildings that in many ways must, by virtue of their purpose and scale, break with tradition, Al Shebani often elects to immortalize elements of Doha's surrounding marine and land environments in her work, casting them in beautiful relief. This is perhaps most clearly seen in Al Adiyat 9, which depicts horses, an important feature of Qatari history, in stunning motion, as well as her reliefs illustrating the sacred marine life of Qatar's offshore reefs.
Doha has become, in many ways, a city of steel clinging purposefully to its roots. Architects have devised a myriad of creative tactics to embrace change while still acting to preserve traditional Qatari values and style. Al Shebani's work then functions as the perfect compliment to the city's dynamic urban landscape. She has expertly managed to marry the old and the new, the traditional and the modern, to establish a visual language that reflects this culturally rich nation's ever changing ethos.
For more information about Fatma Al Shebani and her work, visit: https://www.fatmaalshebani.com/ 
Who Should Consider Buying a Universal Life Insurance Policy?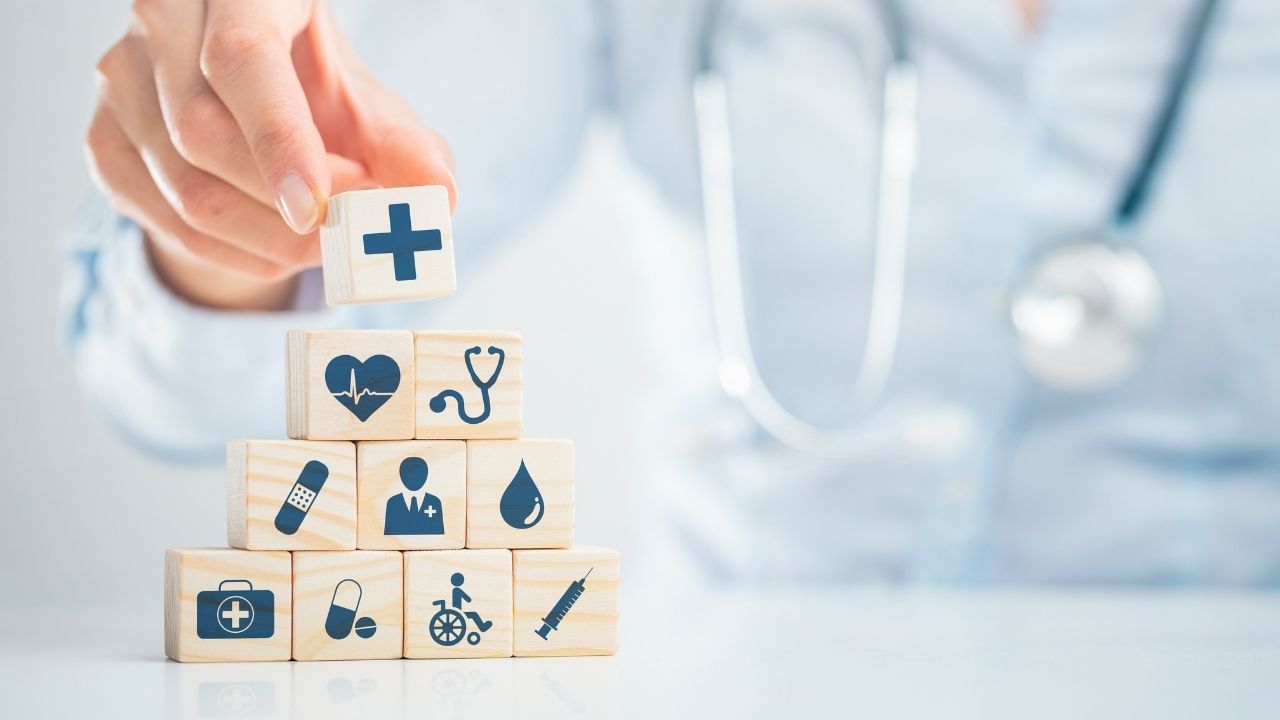 Universal life insurance is a type of permanent life insurance policy. That means it covers you for life and comes with a cash value growth component. Once you build enough cash value, you can withdraw from or borrow against it. You also receive the full value minus surrender charges if you surrender the policy. Universal life insurance also lets you increase your death benefit or decrease your premiums, providing you with more flexibility.
All these features make universal life insurance a good potential investment for many types of people. With that in mind, this article will cover several circumstances where getting a universal life insurance policy can be helpful.
1. Those who need lifelong coverage
Universal life insurance offers lifelong coverage as long as you stay current on your premium payments. That means, unlike with term life insurance, you don't need to worry about your policy expiring.
Another benefit to lifelong coverage is that you can lock in your premiums for the rest of your life. Life insurance premiums rise with age, but once you buy life insurance, your premiums remain fixed unless you adjust them within your policy.
2. Parents with multiple children
Raising a child can cost an average of almost $13,000 per year. Plus, parents may have to save money for each child's college education. This can make it challenging for one parent to raise multiple children if their partner passes away — even if both partners earn incomes.
Universal life insurance can help alleviate      these worries. If you pass away, your partner will receive a substantial death benefit to replace your income, pay off debts, and set aside money for the future.
Thanks to the cash value, universal life insurance can also help you raise your children even if you don't pass away. Over time, your cash value may grow quite large. You can withdraw from or borrow against it at favorable terms and low rates. This offers you the funds to pay for family expenses and potentially cover your children's college educations. Finally, if you ever need to change coverage to save money on premiums or up your death benefit, universal life insurance lets you do that.
3. Those who want to build wealth
A universal life insurance policy's cash value can offer a source of wealth for policyholders. As mentioned, you can withdraw from it when it grows large enough, although you must be aware of any tax consequences. Y     ou can also borrow against it at low rates. However, you must make sure the loan balance doesn't grow larger than the cash value, or the policy could lapse. Finally, if you decide you no longer need life insurance and surrender the policy, you can receive all of your cash value minus surrender charges.
In any case, this cash value can offer a significant source of wealth when used wisely. You could use the proceeds to refinance or pay off debt, supplement your retirement funds, make large purchases, travel, and more.
The bottom line
Universal life insurance can fit many people's needs. It offers lifelong coverage, which allows you to get a policy early and lock in premiums without worrying about coverage expiring.
Families with many children can find it useful as well. You can rest assured that your partner and children will be protected if you pass away. Plus, you can use the cash value to help cover childcare costs and future expenses, like education.
Finally, anyone who wants to build wealth could find universal life insurance helpful. You can withdraw or borrow from the cash value to travel, pay off debt, boost your retirement funds, and more. So, consider looking for universal life insurance if any of these describe your situation and financial needs.