Meet Ken Harrison: An inspiring name and figure in the American business world.
With portfolio of more than 11 million dollars in assets, Ken Harrison as the CEO of H Investments LLC has mesmerized the business space.
The current golden era of generation has seen newer technologies and ventures which have in turn helped many different businesses and brands to flourish in the entrepreneurial set up. Latest advents, advancements, cutting-edge technologies, new ideas, strategies, and imperatives have ignited countless possibilities propelling the business to grow by ten-fold across diverse sectors and domains. With an increase in need and demand from all parts of the world, entrepreneurs have been on the tip of their toes to woo the next gen customer and provide all the necessary service and product at their feet. With competition playing a huge role, more and more businesses have ensured to raise the bar for performance and ensure customer satisfaction of great levels. We met one astute entrepreneur who has spiraled his way to the top in the business world and has ensured to bridge lot of unmet gaps and provides necessary stimulus to his company's growth, Ken Harrison.
Ken Harrison is an passionate and driven American entrepreneur and CEO of H Investments LLC, an professional firm who have made an remarkable entry and presence in the field of investments and partnerships. Being inclined towards the entrepreneurial world since childhood, ken always wanted to make it big in the business space and showcase his talent, skills, and expertise. After dropping out from college, Ken started his company H Investments LLC with a budget of only $10,000 and turned it into a multi-million business. Today H Investments LLC have firmed their position in the niche domains of investments and partnerships.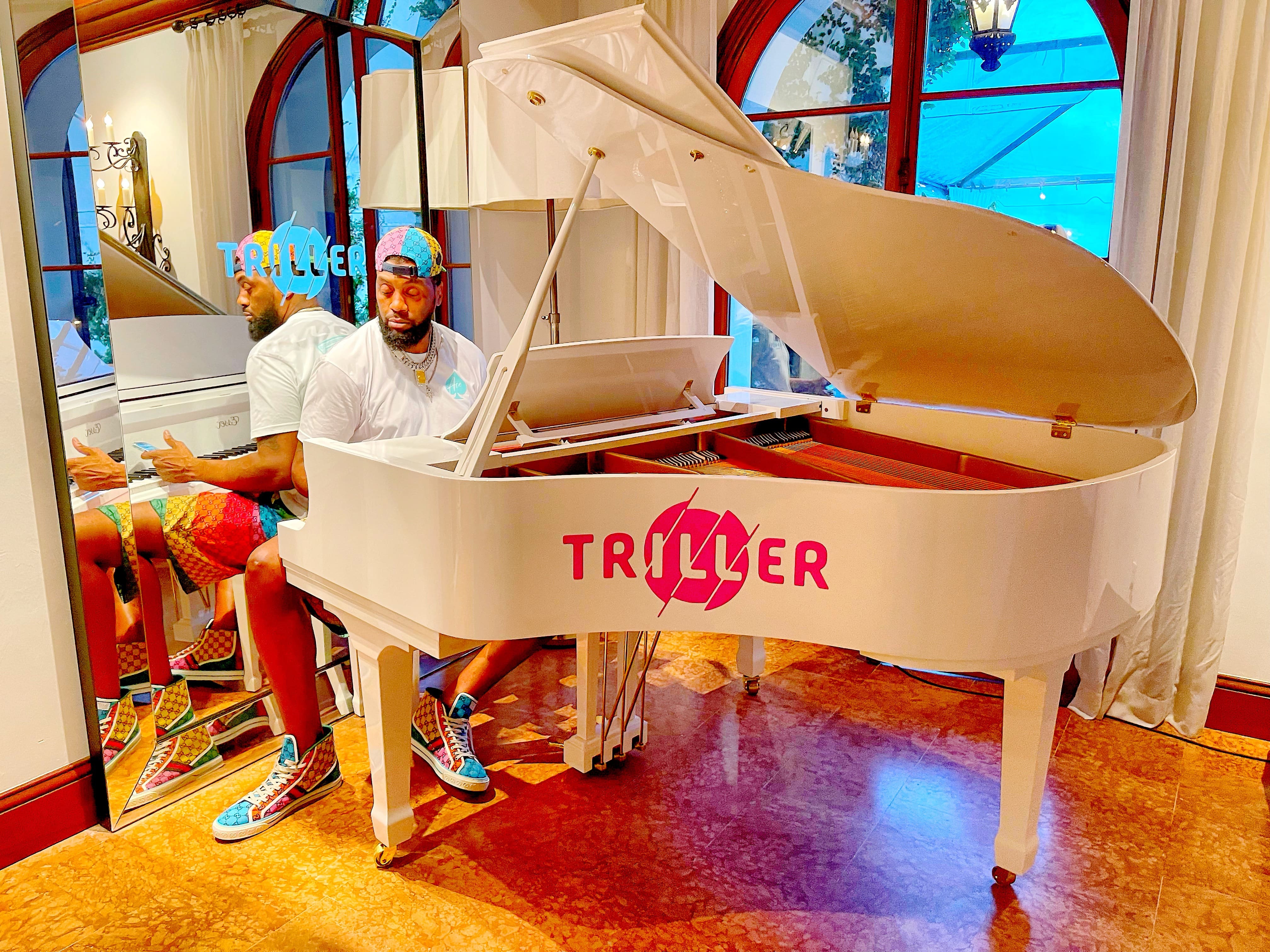 Since inception, H Investments LLC have managed a portfolio with more than 11 million dollars in assets and partnered with companies like Triller and All Day Ace Cannabis together for events. Gaining tremendous momentum and growth with their overall performance, H Investments LLC is proudly associated with many different companies and clients like Rolling Las Vegas (Cannabis Tour & Transportation Company), Hard Knock University (Artist Management & Branding Company), and Aurtism (Autistic Art Facility) where Ken Harrison owns 50%-100% of every company in the company's portfolio.
Having started from scratch with no godfather or help from any source, Ken says that his road to success and journey was an emotional roller coaster. Having faced many losses and failures early in his journey, Ken continues to strive harder to take H Investments LLC scale great heights of success and there by set great benchmark for many others to follow.
Ken Harrison is continuing his midas touch and envisions that their portfolio reaches 100 companies by 2030 that will provide many more work and employment opportunities. We hope Ken Harrison continues to fly high in the entrepreneurial world inspiring many other upcoming entrepreneurs. For more details, follow him on his Instagram @blackcard_ken.
SPOTLIGHT: Sweet vinyl by DREAMOUR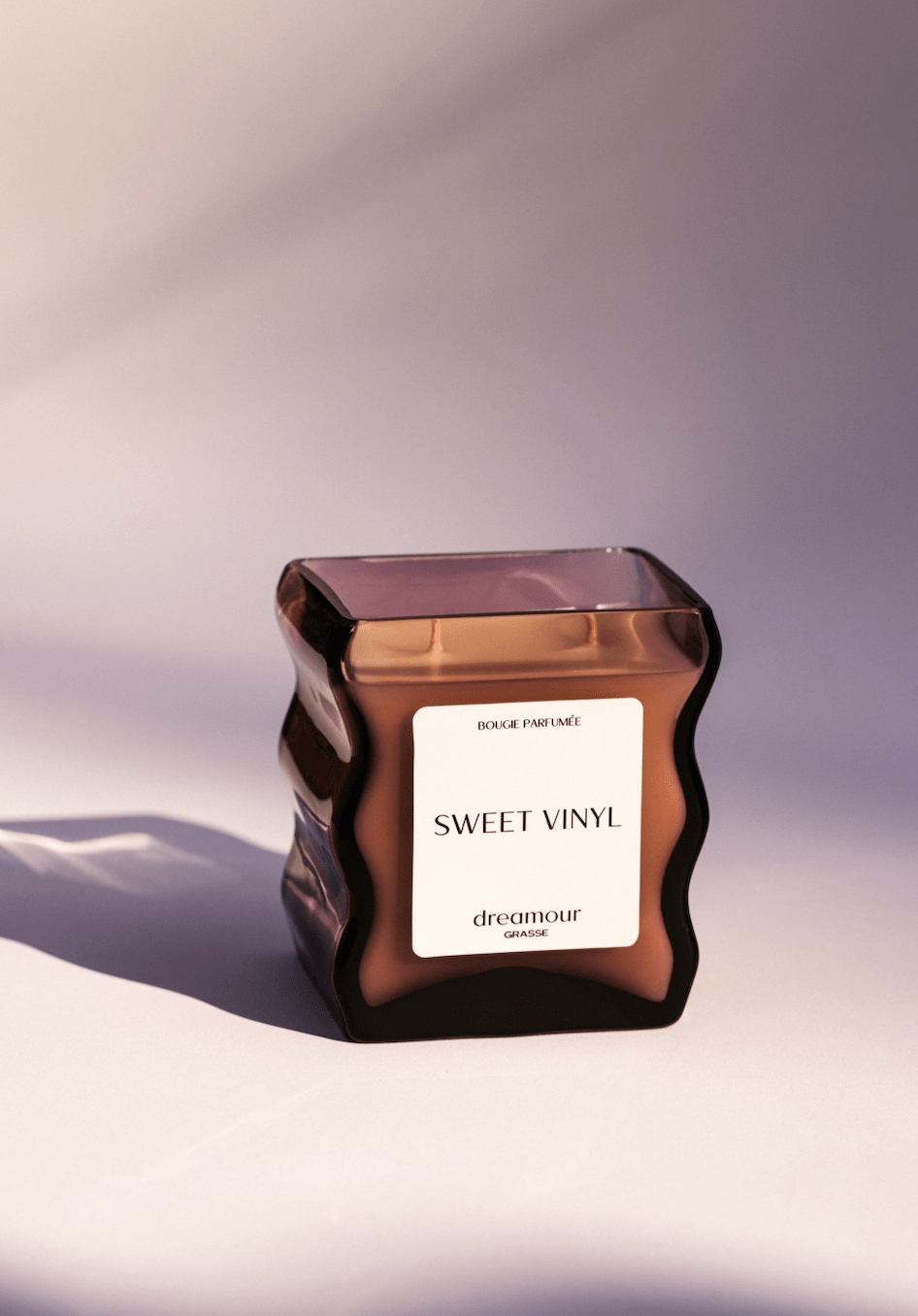 What happens when two immensely talented visionaries come together to create elegance and ingenuity in a sculptural glass fragranced candle? Dreamour. That is the long and short version of how Dreamour was created. Founded by Karissa Rowe and Neal Klotsman in late September 2022, Dreamour was founded with the goal of creating a luxury fragrance brand that operates at the intersection of functional art in the candle market space.
Rowe, a Parsons School of Design graduate, set out to fill the niche of integrating design in the candle marketplace. Unlike most candle vessels that are mass-produced, Dreamour's founders desired to prioritize the artisanal craftsmanship of glass in their production processes of the sculptural glass designs. This resulted in a long timeline of sourcing the globe for talented glass artisans who could transform a sketch into a functional and sophisticated candle vessel. Each and every candle vessel is hand-blown, inherently resulting in a one-of-a-kind product and unique experience for the consumer. These functional fragrant candles also act as a piece of décor due to its sculptural and alluring appearance.
Sweet Vinyl, Dreamour's first candle scent, fills the room with musky & leathery notes combined with earthy notes of vetiver and cypriol, topped with a citrus touch of bergamot and mandarin. The founders worked with master perfumers in Grasse, France, to create a scent that invoked notes of memorable moments, emphasizing high quality ingredients in the fragrances in a soy wax blend. This resulted in candles that consist of clean ingredients, a vegan formula, and is entirely cruelty-free.
It is the personification of the glass blowers' spirit, the heart of Grasse imprisoned in a bottle, and the narrative of two visionaries that sets Dreamour at the top of the candle market pedestal. Dreamour embodies the sophistication and savior-faire French perfumery as a luxury brand, while being a NYC based brand. Dreamour is currently stocked at Patron of the New in New York, along with other major designer luxury known brands. Rowe and Klotsman are currently expanding their production lines and will drop new fragrances and designs in early 2023. Don't expect anything ordinary with Dreamour, as they will continue to bring a unique perspective to the marketplace of home fragrances.
To find out more about Dreamour and their newest releases, you may visit the business's website dreamour.com or follow the company via its Instagram handle @dreamourshop.