Meet Ken Harrison: An inspiring name and figure in the American business world.
With portfolio of more than 11 million dollars in assets, Ken Harrison as the CEO of H Investments LLC has mesmerized the business space.
The current golden era of generation has seen newer technologies and ventures which have in turn helped many different businesses and brands to flourish in the entrepreneurial set up. Latest advents, advancements, cutting-edge technologies, new ideas, strategies, and imperatives have ignited countless possibilities propelling the business to grow by ten-fold across diverse sectors and domains. With an increase in need and demand from all parts of the world, entrepreneurs have been on the tip of their toes to woo the next gen customer and provide all the necessary service and product at their feet. With competition playing a huge role, more and more businesses have ensured to raise the bar for performance and ensure customer satisfaction of great levels. We met one astute entrepreneur who has spiraled his way to the top in the business world and has ensured to bridge lot of unmet gaps and provides necessary stimulus to his company's growth, Ken Harrison.
Ken Harrison is an passionate and driven American entrepreneur and CEO of H Investments LLC, an professional firm who have made an remarkable entry and presence in the field of investments and partnerships. Being inclined towards the entrepreneurial world since childhood, ken always wanted to make it big in the business space and showcase his talent, skills, and expertise. After dropping out from college, Ken started his company H Investments LLC with a budget of only $10,000 and turned it into a multi-million business. Today H Investments LLC have firmed their position in the niche domains of investments and partnerships.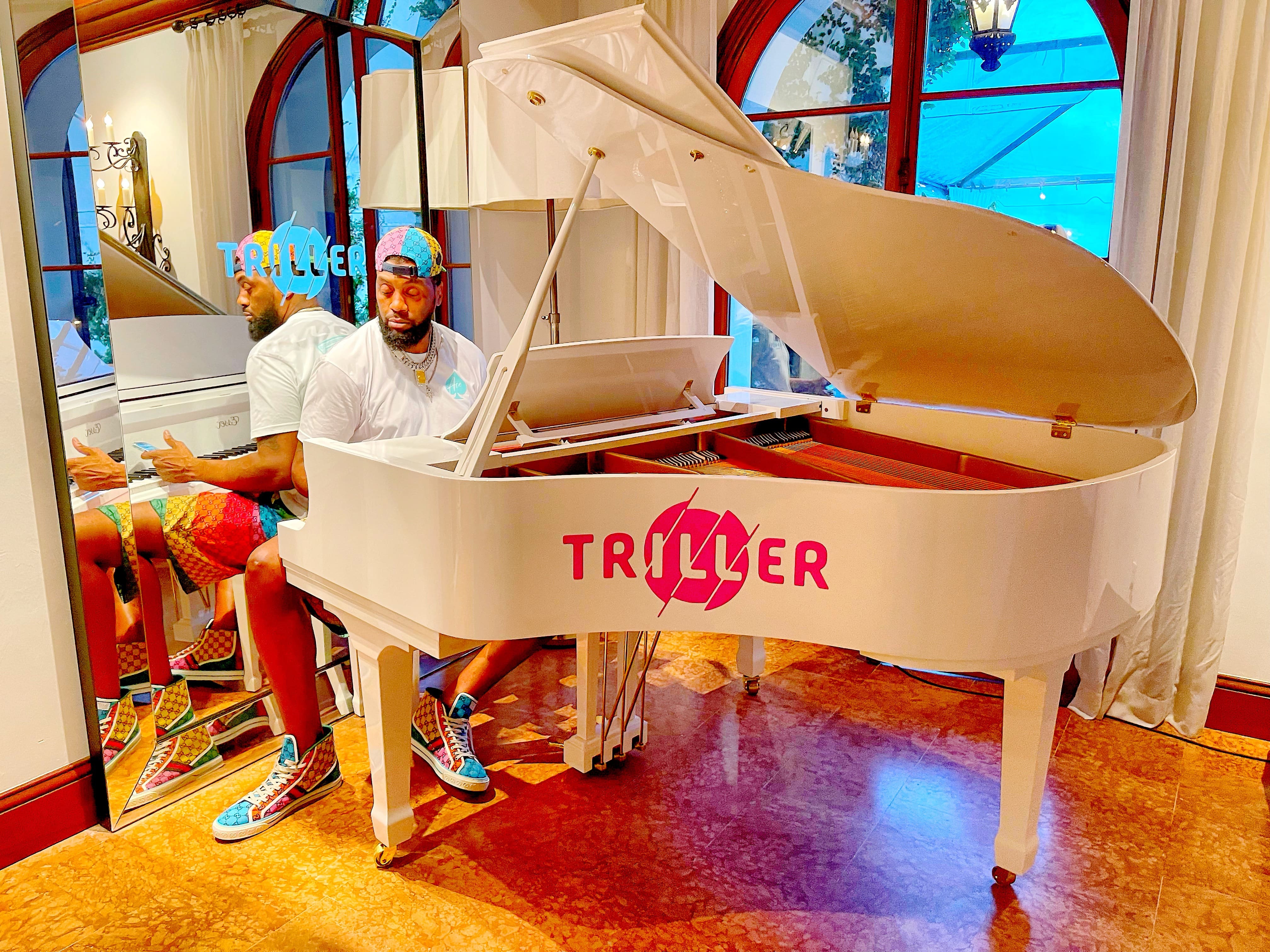 Since inception, H Investments LLC have managed a portfolio with more than 11 million dollars in assets and partnered with companies like Triller and All Day Ace Cannabis together for events. Gaining tremendous momentum and growth with their overall performance, H Investments LLC is proudly associated with many different companies and clients like Rolling Las Vegas (Cannabis Tour & Transportation Company), Hard Knock University (Artist Management & Branding Company), and Aurtism (Autistic Art Facility) where Ken Harrison owns 50%-100% of every company in the company's portfolio.
Having started from scratch with no godfather or help from any source, Ken says that his road to success and journey was an emotional roller coaster. Having faced many losses and failures early in his journey, Ken continues to strive harder to take H Investments LLC scale great heights of success and there by set great benchmark for many others to follow.
Ken Harrison is continuing his midas touch and envisions that their portfolio reaches 100 companies by 2030 that will provide many more work and employment opportunities. We hope Ken Harrison continues to fly high in the entrepreneurial world inspiring many other upcoming entrepreneurs. For more details, follow him on his Instagram @blackcard_ken.
Unlocking the Vault: Finding the Best Bonuses from the Most Trusted Casino Providers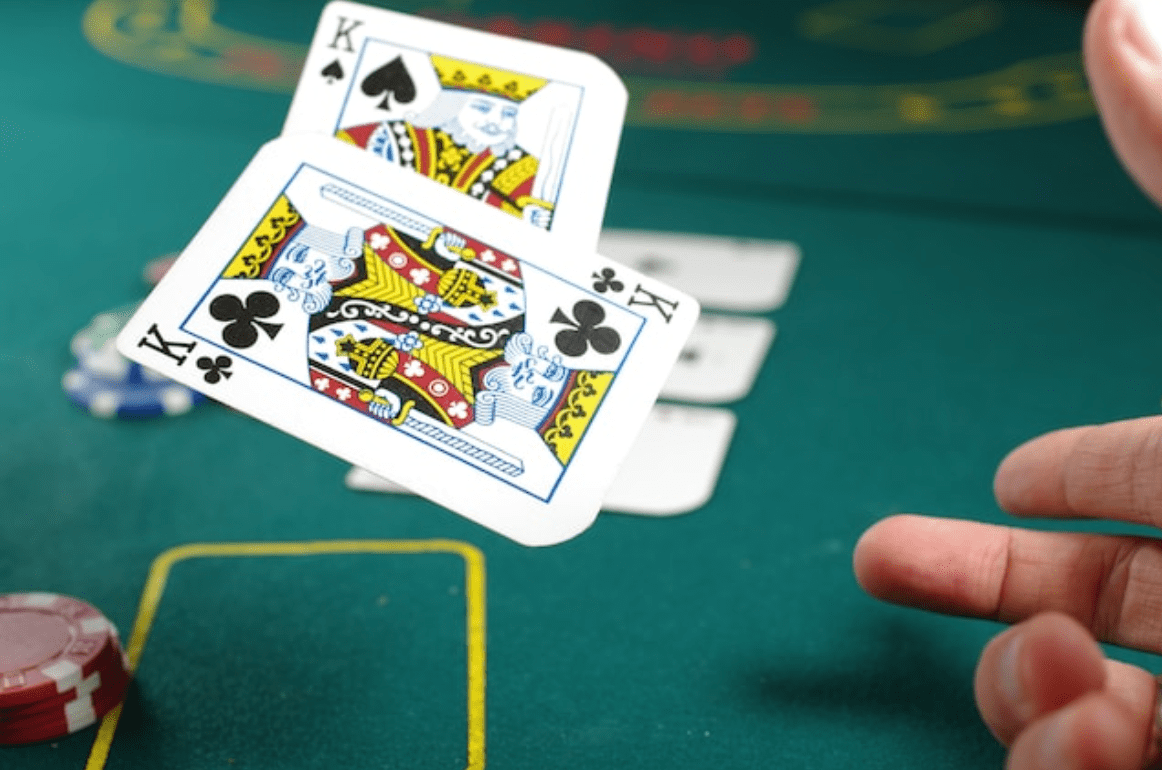 The online gambling world is like a treasure trove, full of riches waiting to be unlocked by savvy players. But with so many casino providers offering enticing bonuses, it can be overwhelming to sift through them all to find the gems. That's where BonusFinder comes in – a swashbuckling crew of experts on a quest to help players unlock the vault of the best bonuses from the most trusted casino providers.
Led by the fearless Riku Vihreäsaari, a professional poker player and gambling expert, BonusFinder sets sail to discover the most reputable casino providers worldwide. With their extensive knowledge of the online gambling industry and years of experience, they know how to separate real treasure from fool's gold.
But finding the best bonuses is only half the battle – BonusFinder is dedicated to helping players make the most of their newfound riches. With their in-depth reviews of each provider, players can learn everything from payment methods to payout times and beyond. And with their expert analysis of each bonus offer, players can be sure they're getting the most bang for their buck.
So, whether you're a seasoned player or a newcomer to online gambling, BonusFinder is the crew you want as you navigate the choppy waters of casino bonuses. With their unwavering commitment to legitimacy and trust, you can be sure that the treasures they help you discover will be worth their weight in gold. Set sail with BonusFinder today and unlock the vault to the best bonuses from the most trusted casino providers.
So, feel free to venture out and try new online casinos with the best bonuses. With BonusFinder, you can feel confident that you are playing with the most trusted providers in the industry. Take advantage of these bonuses and unlock the vault of online gaming possibilities.
Michael Jordan once said, "I can accept failure; everyone fails at something. But I can't accept not trying." Why not give it a try and unlock the vault of online gaming possibilities? With BonusFinder by your side, you can rest assured that you are playing with the best bonuses from the most trusted casino providers. So take a chance, and see what big winnings await you.
Here are four key takeaways from this article that readers can keep in mind:
Take advantage of the bonuses: Online casinos offer various bonuses to attract new players and retain existing ones. By carefully researching and comparing these bonuses, players can maximize their value and get the most out of their online gambling experience.
Look for reputable providers: With so many online casinos out there, it's important to do your due diligence and choose a trustworthy and reliable provider. Look for casinos licensed and regulated by reputable authorities and with a solid reputation for fair play and timely payouts.
Understand the terms and conditions: Before you sign up for a bonus or start playing at an online casino, ensure you understand the applicable terms and conditions. This includes things like wagering requirements, minimum deposits, and maximum payouts. By reading the fine print, you can avoid any unpleasant surprises.
Keep it fun and responsible: Finally, it's important to remember that online gambling should always be a fun pastime, not a way to make money or solve financial problems. Set a budget for yourself and stick to it, and only chase losses or bet what you can afford. With the right mindset and a little luck, online gambling can be a thrilling and rewarding experience.
As the famous gambling proverb goes, "The best bet you can make is on yourself." By following these tips and taking a responsible approach to online gambling, players can unlock the vault of exciting bonuses and trusted providers and enjoy all the thrills and excitement that the world of online casinos has to offer.