Meet Ken Harrison: An inspiring name and figure in the American business world.
With portfolio of more than 11 million dollars in assets, Ken Harrison as the CEO of H Investments LLC has mesmerized the business space.
The current golden era of generation has seen newer technologies and ventures which have in turn helped many different businesses and brands to flourish in the entrepreneurial set up. Latest advents, advancements, cutting-edge technologies, new ideas, strategies, and imperatives have ignited countless possibilities propelling the business to grow by ten-fold across diverse sectors and domains. With an increase in need and demand from all parts of the world, entrepreneurs have been on the tip of their toes to woo the next gen customer and provide all the necessary service and product at their feet. With competition playing a huge role, more and more businesses have ensured to raise the bar for performance and ensure customer satisfaction of great levels. We met one astute entrepreneur who has spiraled his way to the top in the business world and has ensured to bridge lot of unmet gaps and provides necessary stimulus to his company's growth, Ken Harrison.
Ken Harrison is an passionate and driven American entrepreneur and CEO of H Investments LLC, an professional firm who have made an remarkable entry and presence in the field of investments and partnerships. Being inclined towards the entrepreneurial world since childhood, ken always wanted to make it big in the business space and showcase his talent, skills, and expertise. After dropping out from college, Ken started his company H Investments LLC with a budget of only $10,000 and turned it into a multi-million business. Today H Investments LLC have firmed their position in the niche domains of investments and partnerships. 
Since inception, H Investments LLC have managed a portfolio with more than 11 million dollars in assets and partnered with companies like Triller and All Day Ace Cannabis together for events. Gaining tremendous momentum and growth with their overall performance, H Investments LLC is proudly associated with many different companies and clients like Rolling Las Vegas (Cannabis Tour & Transportation Company), Hard Knock University (Artist Management & Branding Company), and Aurtism (Autistic Art Facility) where Ken Harrison owns 50%-100% of every company in the company's portfolio.
Having started from scratch with no godfather or help from any source, Ken says that his road to success and journey was an emotional roller coaster. Having faced many losses and failures early in his journey, Ken continues to strive harder to take H Investments LLC scale great heights of success and there by set great benchmark for many others to follow.
Ken Harrison is continuing his midas touch and envisions that their portfolio reaches 100 companies by 2030 that will provide many more work and employment opportunities. We hope Ken Harrison continues to fly high in the entrepreneurial world inspiring many other upcoming entrepreneurs. For more details, follow him on his Instagram @blackcard_ken.
Affordable iced out jewelry at Gotta Jewelry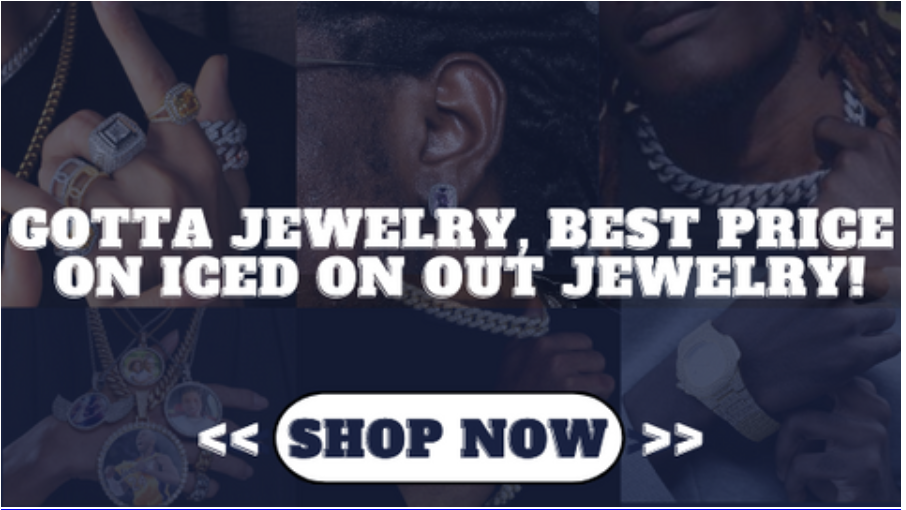 Gotta Jewelry is the best place to buy iced out jewelry. They have a wide selection of affordable bracelets, watches, pendants, chains, and more. Their jewelry is made with high quality materials and craftsmanship, so you can be sure that it will last. They also offer free shipping on all orders, so you can get your iced out jewelry delivered right to your door.
From 3A+ at 5A+ cz iced jewelry
Gotta Jewelry's goal is to provide the best quality cz iced jewelry at the most competitive prices. They offer a wide range of products, from 3A+ to 5A+ cz iced jewelry, so you can find the perfect piece for your needs. Their products are made with the highest quality materials and craftsmanship, so you can be sure that you're getting the best possible value for your money.
Whether you're looking for a new piece of jewelry for yourself or a gift for someone special, Gotta Jewelry has something for everyone. Check out their website today to see their full selection of products.
Also, you will find a collection with a wide choice of jewelry, and pendants that they can customize to your liking. The customization takes between 15 and 20 days, with free delivery.
Why is Gotta jewelry underpriced ?
First, Gotta Jewelry is underpriced because they use a direct-to-consumer business model. This means that they cut out the middleman and sell their products directly to consumers. This allows them to keep their prices low while still providing high-quality products.
Second, they sell mostly online, so they don't have the same costs associated with brick-and-mortar stores.
Finally, they don't spend a lot on advertising, so they're able to pass those savings on to their customers. All of these factors allow Gotta Jewelry to offer iced out jewelry at very affordable prices. So if you're looking for a great deal on iced out jewelry, be sure to check out Gotta Jewelry. You won't be disappointed.
Their slogan is "value yourself!"
Gotta Jewelry is all about helping you feel your best. They believe that everyone is beautiful, no matter what her budget is. That's why they offer a wide range of affordable jewelry, from everyday pieces to special occasion items. They want you to feel confident and stylish, without spending a fortune.
So next time you're looking for that perfect piece of jewelry, remember Gotta Jewelry. Their slogan is "value yourself!" because they believe that you're worth it.
Gotta jewelry, value yourself!