Aria Noir Model on the 5 Things that Separate Designer Clothing from the Competition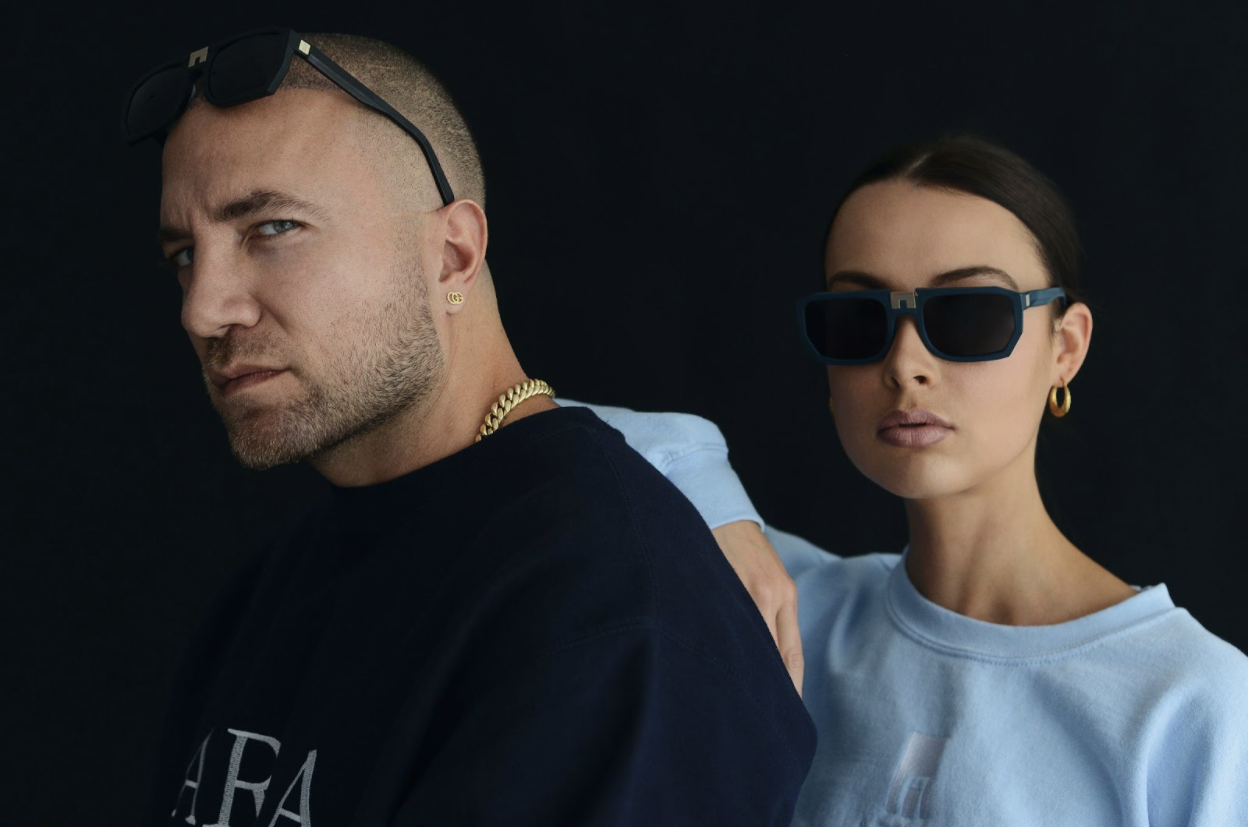 Artists want to stand out and make a statement. Naturally, they seek out fashion that is original and fresh. Aria Noir is the chosen brand of rapper Jalal, AKA Feros. In this article, Feros shares five reasons why creative individuals turn to the artistry of fashion designers as they represent their identity to the world.

1. Designer fashion is original
High-end fashion is not the same thing artists obtain from fashion designers. While Prêt-a-porter is created for discerning customers with attention to fabric, detail, and cut, it is mass-produced for the general market. 
Haute Couture designers create from scratch and are true artists themselves. Aria Noir's pieces resonate with a small but serious artistic audience base. The brand's designs exemplify its vision of "for designers, by designers" which, while an admittedly acquired taste, is one committed to continue producing clothing artists adore to adorn.

2. Designer fashion emphasizes unique design
When fashion designers create a line or a single item, they experiment with exotic and prized materials, mixing textiles and textures. During the creation process, fashion designers hand-sketch or computer-draft original concepts, reviewing and revising those concepts until they achieve the designer's vision.
"My favorite part in the creative process is the final product," Feros says regarding both his music and the Aria Noir designs he models. "It's like giving birth to something that didn't exist before, and now it does because of me. The ultimate reward is when someone else acknowledges its beauty."
To achieve that unique beauty in the final designs, Aria Noir incorporates precious metals and unique textiles. This season, gold and alpaca wool feature prominently in the brand's pieces.
Gold brings a transcendent value to items due to its scarcity and utility. In other words, it's not only pretty—it's practical. This season, Aria Noir electroplated every metallic element of its ARCA series eyewear with 18k gold to communicate value beyond design.
The brand extols baby alpaca wool as the "other Peruvian gold." This remarkable textile confers unparalleled softness on this year's collection of knits.

3. Designer fashion features an artist's individual identity
Artists embody their unique personas through their works and through the style they wear. Feros, for instance, was born in Damascus, Syria, and immigrated to Montreal, Canada, in 1996. The struggle of leaving family and friends behind, coming to a new world, learning a new language, and adapting to new customs seeped into his very identity.
"This journey is only one of many stories that make me who I am," says Feros. "My life has been one of adventure, joy, and sorrow. I attempt to put these life experiences into words and tell my story".
It is no wonder Feros is drawn to the designs of Aria Noir. The backbone of inspiration behind the brand's designs is one of tragic romanticism—a term used to describe the nature of life's sad but tender story. That bitter-sweet idea colors every aspect of the brand's creations.
"Life is full of surprises; many good, many bad," remarks Feros. "That is what makes life so beautiful. You fully mature when you realize that in every bad experience, there is a positive lesson or outcome. That's what we all need to focus on."

4. Designer fashion lends authority
Creative works of art are subjective. Artists wear designer fashion to embody creative freedom in their works and their authority to make artistic statements. "I like to have fun and explore new things in life and music," Feros comments. "My style has changed since I first started and will continue to transform. My goal is to keep improving and diversifying." 
Any true work of art makes a statement and evokes varying emotions. Some find Aria Noir's designs gorgeous, while others find those same designs grotesque. The brand's slogan is not dogmatic truth—it's a personal statement, and artists are drawn to this vision.

5. Fashion designers enable artists to express authenticity   
Fashion designers do not create out of the constraints of mass appeal. Their designs spring from pure inspiration. The artists who model their works identify with this authentic expression.  
"My inspiration comes from real-life experiences, "says Feros. "I stay true to who I am and where I am from, both artistically and in real life. I never pretend to be something or someone I'm not."
Aria Noir has a small but devoted following and is determined to stay true to itself. Its creations are not products—they are intimate experiences. To learn more about the fashion creations or the artists who model them, readers can visit Aria Noir's website and Instagram feed.
Affordable iced out jewelry at Gotta Jewelry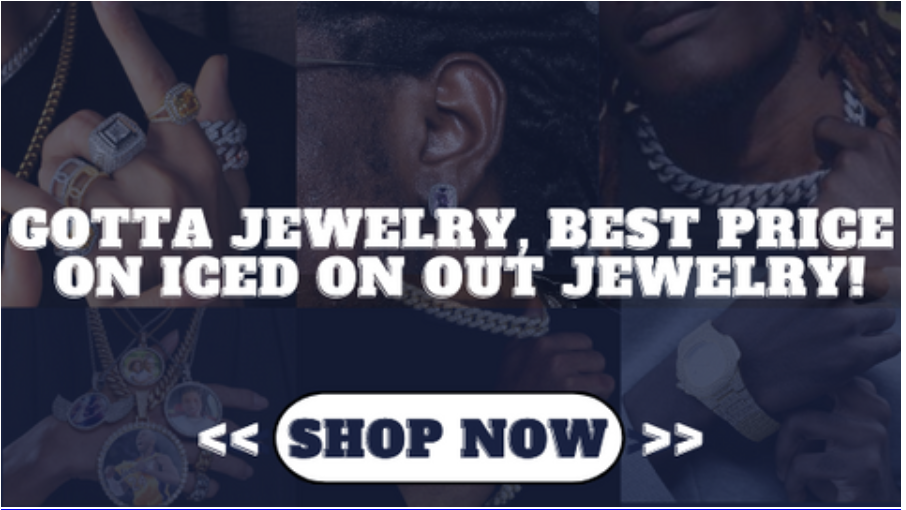 Gotta Jewelry is the best place to buy iced out jewelry. They have a wide selection of affordable bracelets, watches, pendants, chains, and more. Their jewelry is made with high quality materials and craftsmanship, so you can be sure that it will last. They also offer free shipping on all orders, so you can get your iced out jewelry delivered right to your door.
From 3A+ at 5A+ cz iced jewelry
Gotta Jewelry's goal is to provide the best quality cz iced jewelry at the most competitive prices. They offer a wide range of products, from 3A+ to 5A+ cz iced jewelry, so you can find the perfect piece for your needs. Their products are made with the highest quality materials and craftsmanship, so you can be sure that you're getting the best possible value for your money.
Whether you're looking for a new piece of jewelry for yourself or a gift for someone special, Gotta Jewelry has something for everyone. Check out their website today to see their full selection of products.
Also, you will find a collection with a wide choice of jewelry, and pendants that they can customize to your liking. The customization takes between 15 and 20 days, with free delivery.
Why is Gotta jewelry underpriced ?
First, Gotta Jewelry is underpriced because they use a direct-to-consumer business model. This means that they cut out the middleman and sell their products directly to consumers. This allows them to keep their prices low while still providing high-quality products.
Second, they sell mostly online, so they don't have the same costs associated with brick-and-mortar stores.
Finally, they don't spend a lot on advertising, so they're able to pass those savings on to their customers. All of these factors allow Gotta Jewelry to offer iced out jewelry at very affordable prices. So if you're looking for a great deal on iced out jewelry, be sure to check out Gotta Jewelry. You won't be disappointed.
Their slogan is "value yourself!"
Gotta Jewelry is all about helping you feel your best. They believe that everyone is beautiful, no matter what her budget is. That's why they offer a wide range of affordable jewelry, from everyday pieces to special occasion items. They want you to feel confident and stylish, without spending a fortune.
So next time you're looking for that perfect piece of jewelry, remember Gotta Jewelry. Their slogan is "value yourself!" because they believe that you're worth it.
Gotta jewelry, value yourself!