Tips To Avoid Drinking And Driving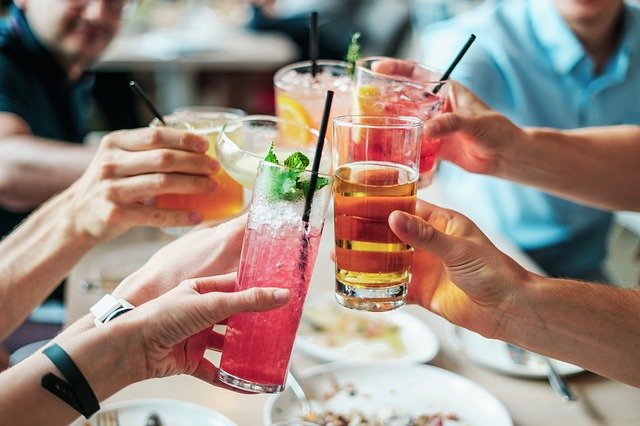 Almost everyone knows the dangers of driving under the influence of alcohol. Unfortunately, even with this awareness, many still get behind the wheel drunk, which can result in tragedy for them and other drivers. 
"As many as 29 people die daily in alcohol-related auto crashes in America," cites the Centers for Disease Control and Prevention (CDC). The good news is that these traffic fatalities are avoidable if all drivers choose to drink responsibly.
What Constitutes DUI?
Besides the chances of an accident, drunk driving can get you in trouble with the law. All states have laws that make driving while impaired illegal, with most having a limit of between 0.05 to 0.08 BAC. David Lish at Grand Canyon Law Group states, "Driving under the influence puts everybody at risk. However, a Dui also comes with years of legal repercussions and thousands of dollars." 
The laws are even more stringent for drivers below the age of 21, with an alcohol level of 0.01 being enough to get you in trouble. Upon a conviction with DUI, a person risks having their license suspended or even time in prison.
Take A Cab or Have a Designated Driver
There are some things you can do to avoid drinking and driving. For example, you may want to avoid drinking alone and taking your car with you. Even when you may not be planning to drive after drinking, a few drinks can cloud your judgment, and you may end up taking the wheel. If you must drink alone, leave your car at home or the office and take a taxi to and from your drinking spot. 
Going out for drinks with friends or colleagues on a weekend night can be a lot of fun. When planning for that night out, always make sure that one or a number of your friends are the designated drivers, which means no alcohol for them. 
If no one is willing to be the designated driver, make it a rule always to leave the vehicles behind and instead use taxis. While a taxi may seem like an expensive option, it is nothing compared to a DUI charge or getting involved in an accident.
Be The Responsible One
The first rule in drinking is drinking responsibly. Responsible drinking means being in control of when and where to have drinks and making plans on how to get home. Don't feel pressured to take drinks outside of your plans. Doing so may get you into the temptation of driving home after the drinks. 
Whatever happens, never get in a car with someone who has been drinking. While you may not get in trouble with the police if they get pulled over, it is utterly irresponsible. Even when you may not get caught by police, you may end up dead, injured, or even worse, the same happening to someone else who had nothing to do with your irresponsible conduct.
If you are old enough to drink alcohol, you should be wise enough to make informed decisions.. For every drunk driver-related accident, the drivers believed they could perfectly control their vehicles when they left their drinking spot. But the truth is they could not, and they did not. 
Affordable iced out jewelry at Gotta Jewelry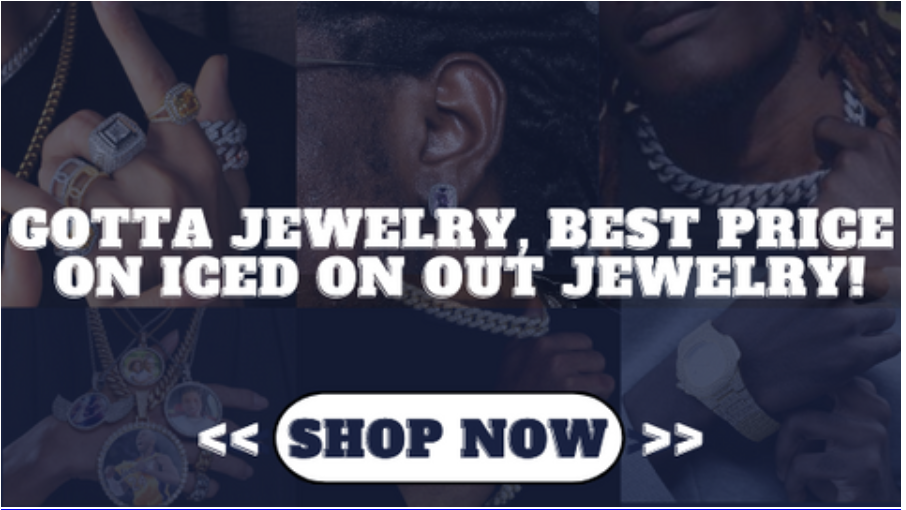 Gotta Jewelry is the best place to buy iced out jewelry. They have a wide selection of affordable bracelets, watches, pendants, chains, and more. Their jewelry is made with high quality materials and craftsmanship, so you can be sure that it will last. They also offer free shipping on all orders, so you can get your iced out jewelry delivered right to your door.
From 3A+ at 5A+ cz iced jewelry
Gotta Jewelry's goal is to provide the best quality cz iced jewelry at the most competitive prices. They offer a wide range of products, from 3A+ to 5A+ cz iced jewelry, so you can find the perfect piece for your needs. Their products are made with the highest quality materials and craftsmanship, so you can be sure that you're getting the best possible value for your money.
Whether you're looking for a new piece of jewelry for yourself or a gift for someone special, Gotta Jewelry has something for everyone. Check out their website today to see their full selection of products.
Also, you will find a collection with a wide choice of jewelry, and pendants that they can customize to your liking. The customization takes between 15 and 20 days, with free delivery.
Why is Gotta jewelry underpriced ?
First, Gotta Jewelry is underpriced because they use a direct-to-consumer business model. This means that they cut out the middleman and sell their products directly to consumers. This allows them to keep their prices low while still providing high-quality products.
Second, they sell mostly online, so they don't have the same costs associated with brick-and-mortar stores.
Finally, they don't spend a lot on advertising, so they're able to pass those savings on to their customers. All of these factors allow Gotta Jewelry to offer iced out jewelry at very affordable prices. So if you're looking for a great deal on iced out jewelry, be sure to check out Gotta Jewelry. You won't be disappointed.
Their slogan is "value yourself!"
Gotta Jewelry is all about helping you feel your best. They believe that everyone is beautiful, no matter what her budget is. That's why they offer a wide range of affordable jewelry, from everyday pieces to special occasion items. They want you to feel confident and stylish, without spending a fortune.
So next time you're looking for that perfect piece of jewelry, remember Gotta Jewelry. Their slogan is "value yourself!" because they believe that you're worth it.
Gotta jewelry, value yourself!