A Guide to Finding the Best Injury Doctor After a Car Accident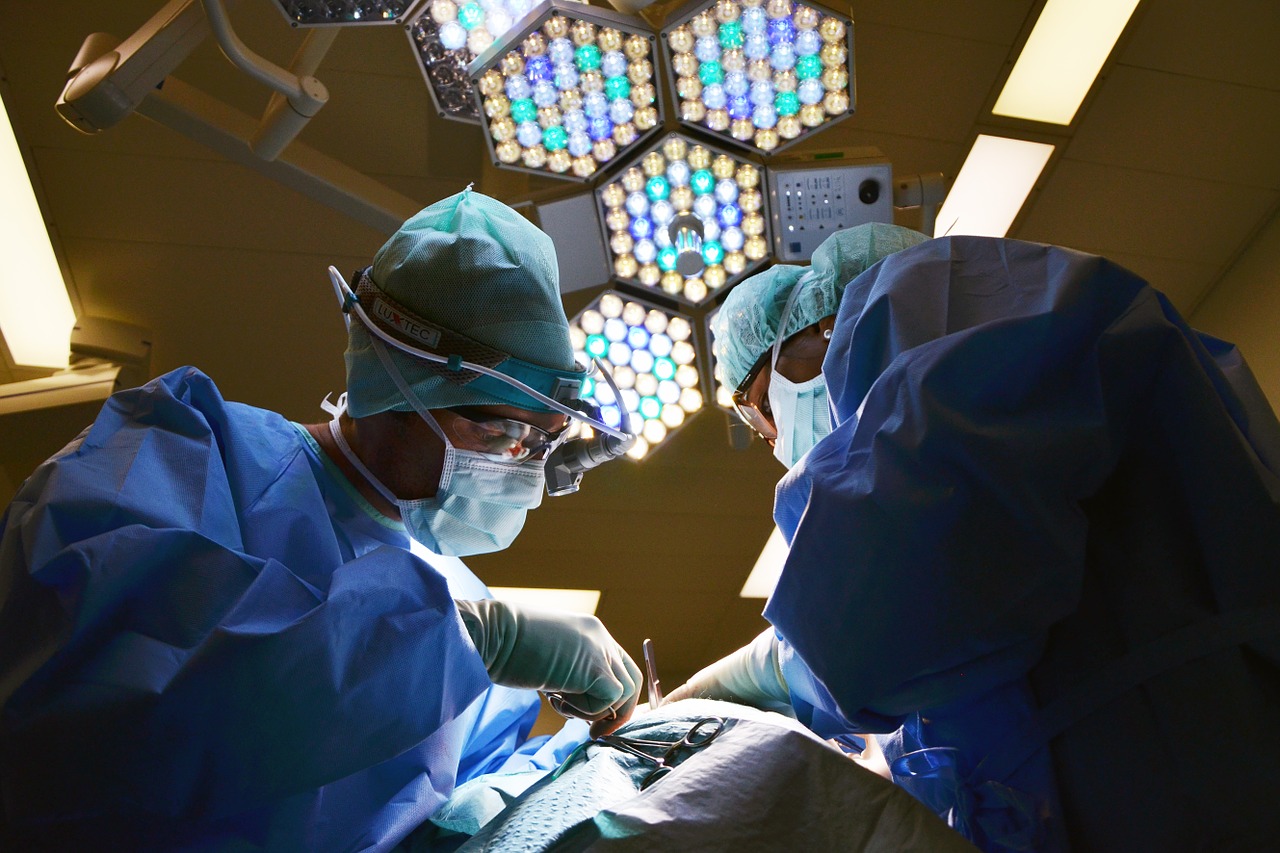 Getting proper medical care after an accident is vital and critical to discovering the hidden injuries you may have received. You may feel minimal pain or no pain at all, but no obvious sign of damage doesn't mean you should not go to the right doctor. Think what if your hidden injury left undetected?
Automobile accidents are the worst events in one's life that can cause severe injuries. Also, finding the best doctor to treat significant injuries is difficult because not everyone can provide expert care for your neck or back injuries. Certainly, someone who has suffered a catastrophic injury like brain damage or broken bones is much different than what usually people receive from an auto accident. So, it is best to search for doctors who will spend time with a patient, involve themselves in litigation, and be available for a deposition. Physicians can often guess the type and severity of car crash, based on the patient's injuries. Do not wait long and find the best one immediately.
In this article, we have discussed a few important things that you must consider before going to injury doctor and more importantly avoid the wrong one.
Do Not Visit Your Primary Care Physician
Although your primary care physician is the best, there are two reasons why you shouldn't visit them after an injury. Firstly, Accident Injuries isn't their cup of tea, and he probably doesn't want to treat that or to get involved in major accident injuries. However, it is advisable to ask your primary doctor for suggestions, tell them about your injuries and they probably will recommend visiting a specialist or explaining how to find the right one to treat your specific problems.
Primary Care Doctors VS Specialists 
Medical doctors fall into two categories: PCPs and specialists.
Primary Care Providers (PCPs)
You can call them family doctors or general practitioners. If you're looking for a doctor for a routine or an annual physical checkup, they're great resources. PCPs are trained to be able to diagnose multiple health conditions and are experts in helping a patient to track their health over time. Since you have build up a long relationship with them, they also recommend a number of specialists.
They have advanced training in a particular branch of medicine. For example, heart or lungs specialists. Depending on their degree and practice, many doctors can also perform surgery.
When You Visit, Tell Doctors about Your Prior Injuries 
Don't hide any prior injuries and make sure your injury doctor is well informed about all conditions from the past. What if you don't disclose? Hiding pre-existing injuries will hurt your credibility when you bring an injury claim, the insurer will say you aren't truthful. Moreover, hiding your medical condition will also affect your recovery. Don't be afraid of disclosing any pre-existing condition. Remember, past injuries help your case, and not hurt it! 
Avoid Gaps in Treatment
It is essential to visit your doctor on time and as per appointments because gaps in treatment decrease chances of your recovery and the value of your insurance claim.
What Type Of Injuries Occurred After A Car Accident?
Muscle and Ligament Injuries
Our body is full of tendons, muscles, and ligaments. During an auto accident, a soft tissue usually gets twist that further lead to strains and sprains. While minor injuries can be treated with ice, compression, and elevation. Proper treatment is required to deal with severe sprains and strains that impact your life for years to come.
You can be exposed to electricity, extreme heat, or come into contact with toxic chemicals during a car crash. This can cause burns on your body–first, second, or third-degree. To treat first-degree burns a basic first aid would be enough, but in case of second and third-degree burns you need to seek the help of a medical professional.
You could herniate a disc during the accident or also end up with whiplash. Treat yourself as soon as possible because these injuries are painful and requires serious medical care to heal.
Spinal Injuries & Fractures
Spinal injury can get worse, if not treated on time. Unfortunately, car accidents break your bones which are incredibly painful. Depending on the severity of the fracture, doctors go for surgery to set the bone.
Once you get recommendation about the best injury doctor, ask them a few critical questions:
It's not simple. A degree or training isn't enough to seek a doctor's credentials, but it is essential to see what conditions are their specialties. Do verify their success stories or if possible, their educational background before placing trusts on them with your care. Also, ask if they are experienced in treating car accident injuries? The assessment of car accident injuries requires more training than general practitioners have. So, choose wisely.
What Do Other Patients Say?
Always review patient testimonials. If a friend or relative once suffered from similar trauma, you must ask them what treatment they had gone through and if they would recommend this doctor to you.
How Quickly After the Car Accident They Can See You?
As soon as possible! Find out if the doctor offers walk-in appointments, or not. Your waiting time after an accident should be minimal. In case of an emergency, get immediate care options. 
Do They Thoroughly Document Your Case in a Medical Report?
Documentation of your car accident injury and treatments are an integral and critical part of your recovery and injury claim process. Before you visit one, make sure they will keep complete records of everything, according to the standards of the insurance company. How it helps? Proper and complete documentation eliminates confusion which leads to claim denials.
Do They Use Diagnostic Testing?
Many injury clinics recommend a preliminary treatment plan, and if needed, they go for further testing, such as:
CAT Scan

MRI

Range of Motion Testing

Neurological Assessment
Do They Have Diagnostic Testing and Variety of Treatment Available?
Well, there are various treatment options available, but the right one depends on your injuries caused by an accident and medical history. There are some common accident-related treatments that every clinic offer to their patients includes:
Neurological testing and referrals

Epidurals and nerve blocks

Orthopedic surgery

Plastic and reconstructive surgery

Chiropractic care 

Physical Therapy

Pharmacy and Medical Equipment
Does The Doctor Takes Care Of Your Privacy?
Patient privacy is an essential aspect of care that one should never let it go or take for granted. The care provider should maintain high level of confidentiality in keeping your medical records in their record room safe. They must have proper privacy policy in terms of keeping patients records and only share with other physicians if necessary or part of their collaborative care plan.
Should I See a Chiropractor?
A short answer is YES. In most of the cases, auto-related accidents involve neck injuries (whiplash); chiropractic physicians are the right choice to visit when it comes to post-accident rehabilitation. They also deal with back injuries– providing chiropractic therapy and pain management. They help you get back on your feet.
In summary, auto accidents are worst. You can end up with multiple injuries, so it is important to visit the doctor immediately after an accident and get the care you need most. Also, it's best to be prepared with the above relevant questions to ask your doctor after a car accident.
Do share this informative article with your loved ones. Stay safe!
Samuel Leeds Buys Shares In Property Tribes; Says He Wants To Make It Better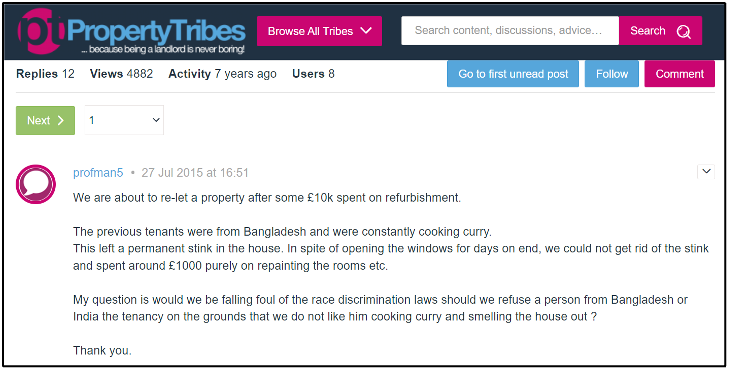 People in UK property circles may be familiar with the very public dispute between former MTV presenter, property investor, and community manager of the company Property Tribes, Vanessa Warwick, & property investment trainer and owner of the company 'Property Investors', Samuel Leeds; as Leeds has accused Warwick of assisting with racism and discrimination against ethnic minority tenants. In recent news, Samuel Leeds was reported to have bought a 35% share of the company Property Tribes, making him officially now a person of significant control at Property Tribes.
Warwick established Property Tribes to accumulate wisdom from various property owners and landlords to create a place of guidance for people in the industry to do business better. According to the company,
"We wanted to create a free use, safe, and agenda-free place for landlords to get information from a "hive mind", not a singularity, so that they could learn and grow their property business."

However, in one of his recent videos, Samuel Leeds pointed out blatant support of racism in some of the advice coming from Warwick herself. As one of the landlords asks on the forum – if they would be implicated by the race discrimination laws in the UK for refusing tenancy to Bangladeshi families as the landlord is not fond of the smell of their staple food, curry; Vanessa Warwick herself is seen advising against mentioning the reason for said refusal, thus averting the legal repercussions altogether.
In the video, Leeds points out several more situations where Warwick has behaved in a racist manner. In fact, she has become a new advisor on the panel of the UK's Property Redress Scheme and has been under criticism in their forum as well for supporting discrimination against ethnic minorities.
Warwick also expressed strong disapproval of Leeds as a property trainer citing the reason that his students came from the "vulnerable" demographic. Leeds called out the racist mindset in this reasoning, as in reality, his students predominantly come from ethnic minorities and don't fall in the "vulnerable" category. He began drawing attention to the issue over his YouTube channel and his website, and ended up facing severe disparagement from Warwick and her followers. Leeds finally sued Warwick for defamation and she brought a counter lawsuit for six-figure damages.
In an attempt to put an end to the battle once and for all, Samuel Leeds reports to have bought a share, 35% to be exact, of the company, Property Tribes. Even though he is only a minority shareholder and will have limited control, Leeds believes he can make a difference in "cleaning up the company" and reduce racism in the forum.
He jokingly adds,
"Because they trolled me, I wanted to at least get paid… Like Michael Jackson did to Eminem."
Leeds pledges that any money he makes off this transaction will be donated to charitable organisations that tackle racism and online bullying. In addition, Leeds will donate an extra £50,000 to organisations that fight hatred in the UK. With this move, he is determined to take a strong stand against all discriminations in the property sector or any other industry.