A Rising Social Media Star, Gianni Mendes, is a Man Who Can Do It All!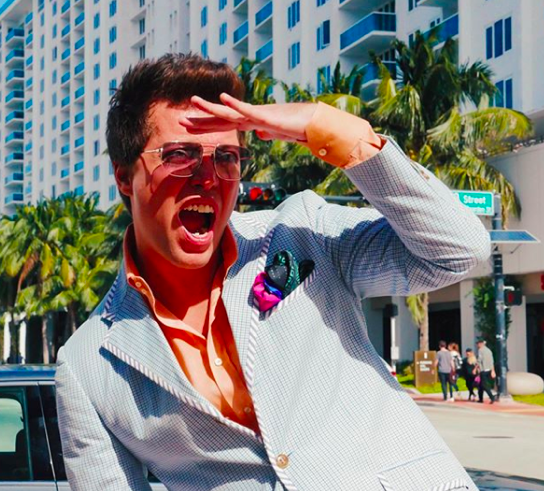 It is easy to add #YOLO under a picture on social media. It does not come as a surprise that this hashtag is one of the most commonly used captions among social media influencers and users. Used by millions of people, including adolescents, youngsters, and adults, the term 'YOLO,' holds a much deeper meaning than people have anticipated, and is much more than just a trending hashtag.
The phrase, 'You Only Live Once,' holds a deep message, especially for people who spend their entire lives building a stable career. YOLO is a form of motivation to push people into pursuing their passion, live their dreams, do everything on their wish list, and LIVE, because this life is the only chance they have.
Indeed, building a stable career to ensure financial stability is imperative for living a carefree life, but what is the point of earning big when one does not have the time to spend it? YOLO is a movement to help people understand that besides working on their careers, they need to make time for things that they admire and love.
Living life, the right way, and doing justice to the movement is Gianni Mendes Toniutti, better known as Gianni Mendes, an immigration lawyer, entertainer, singer, guitar virtuoso, and a rising social media star. Watching this man do everything in life has caused many people to think that he is not good at any of these fields, thanks to one of the most popularly used figures of speech, "Jack of all trades, master of none." Gianni, who is referred to as the 'immigration guru' in the United States, is changing perspectives with the kind of lifestyle he spends. He not only is a highly-esteemed Italian-American immigration lawyer, but is also a singer, an accomplished guitar player, a successful entertainer, and a social media influencer.
Gianni Mendes is the jack of all trades and master of everything that he does. He is an inspiration for the people living in a world where dreams and passions are crushed in the name of professional stability. As a young boy, Gianni had multiple passions, but did he let 'professional stability,' get in his way towards success? No. He gave all his passions equal attention and time. In 2002, when he completed his Juris Doctor degree, he also released his first album, "Colores." He took both his passions together, following the true meaning of the phrase, 'You Only Live Once.'
Becoming a social media phenomenon
Gianni is the co-founder of TLRT, an Italian-American law firm, and currently heads the immigration department. Being a lawyer was always his passion, but the entertainment sector was also where his interest lay. After thinking of ways he could stay connected to both these industries, he decided to become an immigration lawyer.
Referred to as the 'Immigration Lawyer of the VIPs' by several notable media platforms, Gianni has worked with innumerable celebrities from the entertainment industry. As an immigration lawyer, he has worked with notable Brazilian and Russian models, national and international modeling agencies, top 500 Fortune companies, entrepreneurs investing in multi-million-dollar deals, and several others.
After finding success in the world of law, he decided it was time to make a name in the social media sector. Owner of a vibrant personality, Gianni came up with an out-of-this-world idea, something that never crossed anyone's mind.
One day, he entered the Zara Store, not with an intention to shop but to do something hilarious. He went in front of the escalator, right where shoppers could see him easily, and pretended to be a human mannequin, the first-ever human mannequin. The two-minute video was uploaded on Instagram and YouTube, becoming viral in just a few hours. It spread a lot of smiles and laughter and acquired more than 260,000 views on Instagram and over 30,000 views on YouTube. The video helped him become a huge Instagram sensation. Due to his rapid fame through this and many other viral videos, many media platforms have started referring to him as the next Gianluca Vacchi, a business tycoon who became a social media sensation after his dancing video went viral.
Gianni's love for the world of law and entertainment helped him stay determined throughout. He is a well-known immigration lawyer, with his law firm operating in New York, Miami, Los Angeles, San Francisco, Rome, and Milan. Moreover, the passionate individual born in Sao Paolo, Brazil, and raised in Bologna, Italy, is working on his first Latin-Pop single, "Te Amaré," which is inspired by Latin and Brazilian rhythms. With all his successes in life, he proves to the world that Gianni Mendes, indeed, is a man who can do it all!
SPOTLIGHT: Sweet vinyl by DREAMOUR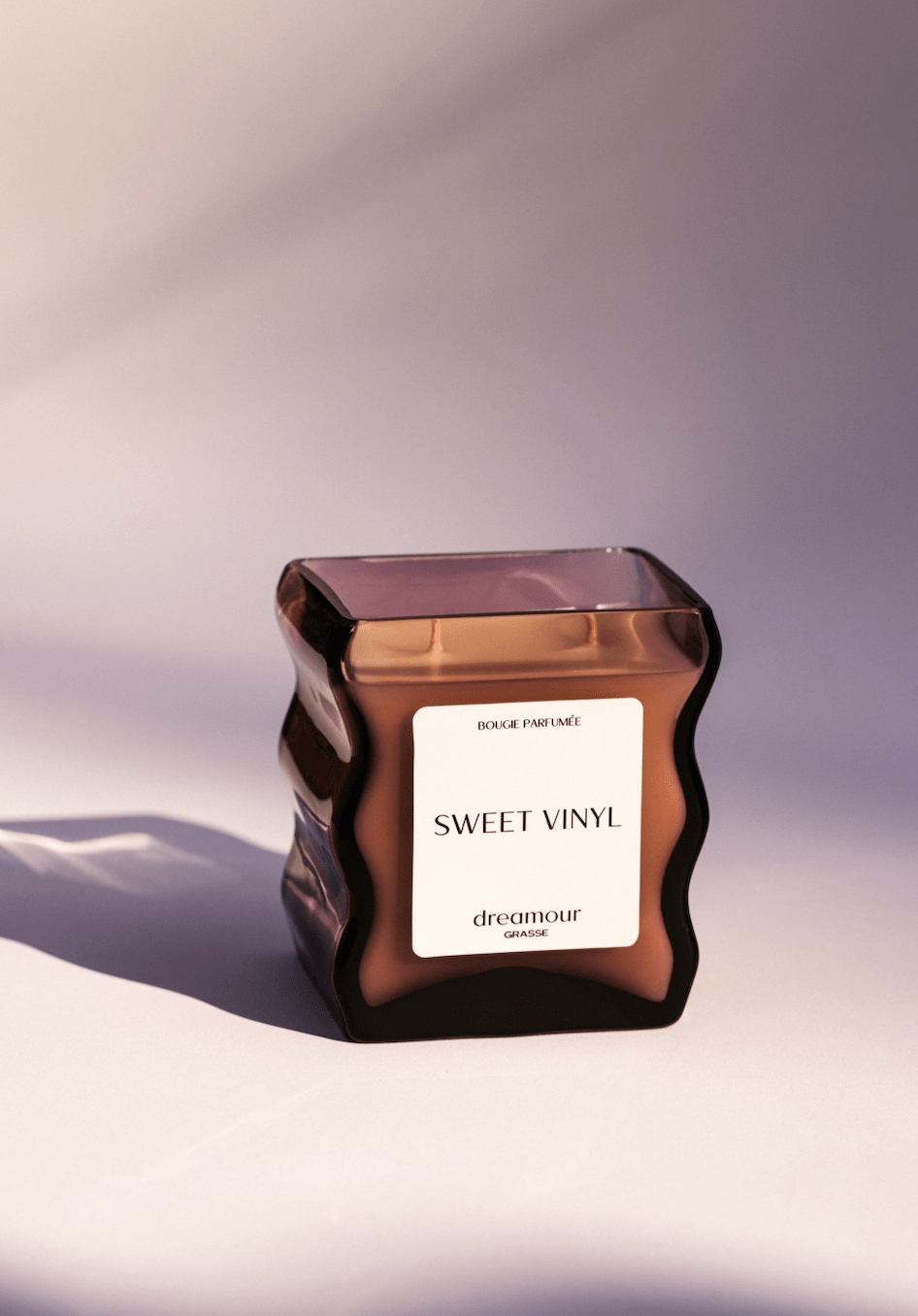 What happens when two immensely talented visionaries come together to create elegance and ingenuity in a sculptural glass fragranced candle? Dreamour. That is the long and short version of how Dreamour was created. Founded by Karissa Rowe and Neal Klotsman in late September 2022, Dreamour was founded with the goal of creating a luxury fragrance brand that operates at the intersection of functional art in the candle market space.
Rowe, a Parsons School of Design graduate, set out to fill the niche of integrating design in the candle marketplace. Unlike most candle vessels that are mass-produced, Dreamour's founders desired to prioritize the artisanal craftsmanship of glass in their production processes of the sculptural glass designs. This resulted in a long timeline of sourcing the globe for talented glass artisans who could transform a sketch into a functional and sophisticated candle vessel. Each and every candle vessel is hand-blown, inherently resulting in a one-of-a-kind product and unique experience for the consumer. These functional fragrant candles also act as a piece of décor due to its sculptural and alluring appearance.
Sweet Vinyl, Dreamour's first candle scent, fills the room with musky & leathery notes combined with earthy notes of vetiver and cypriol, topped with a citrus touch of bergamot and mandarin. The founders worked with master perfumers in Grasse, France, to create a scent that invoked notes of memorable moments, emphasizing high quality ingredients in the fragrances in a soy wax blend. This resulted in candles that consist of clean ingredients, a vegan formula, and is entirely cruelty-free.
It is the personification of the glass blowers' spirit, the heart of Grasse imprisoned in a bottle, and the narrative of two visionaries that sets Dreamour at the top of the candle market pedestal. Dreamour embodies the sophistication and savior-faire French perfumery as a luxury brand, while being a NYC based brand. Dreamour is currently stocked at Patron of the New in New York, along with other major designer luxury known brands. Rowe and Klotsman are currently expanding their production lines and will drop new fragrances and designs in early 2023. Don't expect anything ordinary with Dreamour, as they will continue to bring a unique perspective to the marketplace of home fragrances.
To find out more about Dreamour and their newest releases, you may visit the business's website dreamour.com or follow the company via its Instagram handle @dreamourshop.