A Secret Forces Cami Strella to Leave Campus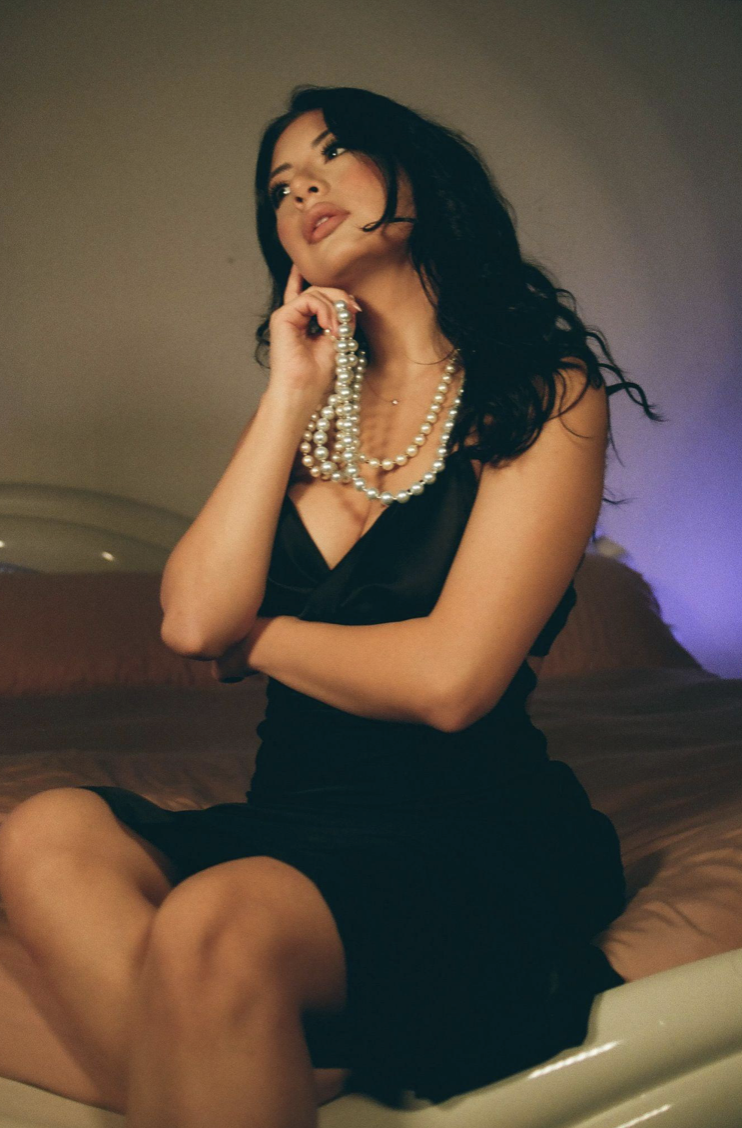 Living in a religious cult for those who have been indoctrinated at an early age can be a harrowing experience. The removal of normal freedoms that most people enjoy is limited to a strict adherence to rules and punishment. Members of cults are generally restricted from taking part in extracurricular activities, including sex, and they are subject to other restrictions that do not meet their needs. For Cami Strella, these restrictions proved to be a dealbreaker, and she chose to split from the scene entirely with a focus on her own path of illumination. 
Her story eventually led her to higher education, where she had enrolled in a graduate program specializing in occupational therapy with a focus on neuro-rehabilitation and neuroscience. A round of applause would be appropriate as a tribute to an individual who grew up in such challenging circumstances at such an early age, yet still pursued higher education to improve their quality of life. The majority of society would consider Cami's achievements impressive, and her path to success was well-accepted by society as a whole. 
Cami found herself unable to think clearly one day during class when she felt as if the walls were closing in on her. Neither paranoia nor a mysterious cause was responsible for this. In her mind, the causation was obvious, as she recalls confirming with a fellow student her existence of her OnlyFans account and risque TikToks. In her mind, it was no coincidence that the two were linked. The discovery turned the public opinion of graduate students and fellow classmates on a dime when it was made public.
"I felt like a complete alien. The entire mood of the class just shifted," she said. "I was no longer welcome at my school."
University students seem to have limitations when it comes to entrepreneurship which follows the path of explicit material. It is a ridiculous notion, when you think about Hollywood's $42.5 billion industry which serves many of the same consumers that  partake in reviewing explicit material within the  privacy of their own homes. So why the quick rush to judgment? Strella was ostracized by some students before they considered understanding her motivations behind her side hustler. If they had inquired further, they would have discovered she pocketed more than $300,000 in 2021 alone. For a 28-year-old graduate student, who must pay for higher education, due respect is in order for balancing graduate studies with a full-time job bringing in a salary that puts her in the upper income bracket.
Sadly, this is the viewpoint of most to pass judgment on things they do not understand or challenge themselves to be empathetic before casting criticisms. As for Cami, she was forced to resign from higher education. 
She said her phone rang with unknown numbers, further narrowing the gap between her career aspirations and those of her classmates. The money she could make from her OnlyFans account dwarfed any professional income she would make as a licensed occupational therapist. The last laugh, then, goes to Cami whose resilience in the face of criticism turned into positivity and fortune.
As she continues to build exposure, she is collaborating with professionals through film and media.
For more information visit:
Why Are Fitness Entrepreneurs Highly Sought After Today?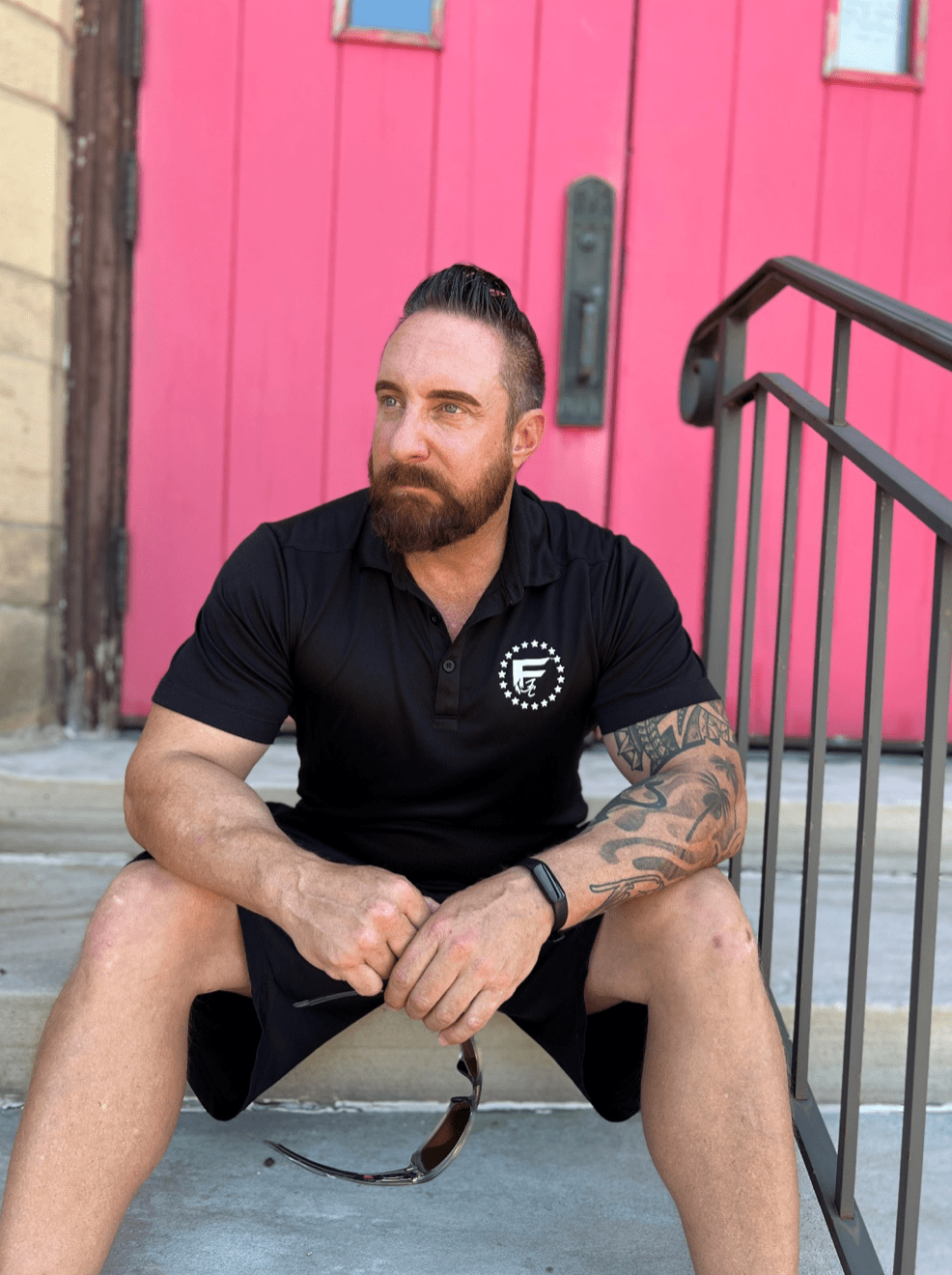 In today's world, where physical health and fitness have taken on a significant role in our lives, fitness entrepreneurs play an essential role in promoting and maintaining healthy lifestyles. They are the ones who create innovative fitness programs, design effective workout plans, and develop state-of-the-art fitness equipment that can help individuals achieve their fitness goals.
Fitness entrepreneurs are not just business owners. They are visionaries who have a passion for fitness and a deep understanding of the human body. They use their knowledge and skills to create products and services that are designed to help people live healthier lives.
Here are some of the reasons why fitness entrepreneurs are important:
1. They Promote Healthy Lifestyles
Fitness entrepreneurs promote healthy lifestyles by offering a wide range of products and services that help people achieve their fitness goals. Whether it is a gym membership, a personal training session, or a fitness program, they provide people with the tools they need to live healthier lives. They also educate people on the importance of proper nutrition and exercise, which can have a significant impact on their overall health and wellbeing.
2. They Create Innovative Fitness Programs
Fitness entrepreneurs are always looking for new and innovative ways to help people get fit. They create unique and challenging workout programs that keep people motivated and engaged. These programs are designed to help people achieve their fitness goals while also improving their overall health and wellbeing.
3. They Design Effective Workout Plans
Fitness entrepreneurs use their knowledge of the human body to design effective workout plans that are tailored to the individual needs of their clients. They take into account factors such as age, fitness level, and medical history to create a plan that is safe and effective. This personalized approach helps people achieve their fitness goals while minimizing the risk of injury.
4. They Develop State-of-the-Art Fitness Equipment
Fitness entrepreneurs are also responsible for designing and developing state-of-the-art fitness equipment. They use their knowledge of biomechanics and engineering to create equipment that is safe, effective, and easy to use. This equipment helps people get the most out of their workouts and achieve their fitness goals faster.
5. They Provide Employment Opportunities
Fitness entrepreneurs also provide employment opportunities for fitness professionals such as personal trainers, fitness instructors, and nutritionists. These professionals help people achieve their fitness goals while also earning a living. Fitness entrepreneurs also create job opportunities in other areas such as marketing, sales, and customer service.
6. They Contribute to the Economy
Fitness entrepreneurs also contribute to the economy by creating new businesses, generating revenue, and paying taxes. According to a report by IBISWorld, the fitness industry in the United States generated $35 billion in revenue in 2019. This revenue creates job opportunities, stimulates economic growth, and contributes to the overall wellbeing of society.
An important example of fitness entrepreneur is Hans Hartleben. Born in Waupaca, Wisconsin in 1975, Hartleben spent his early childhood in the small town of Scandinavia, with a population of only 209. Growing up, he enjoyed picking berries with his family and building military forts in the woods, all the while imagining a Russian invasion. Hans developed a passion for sports early on and continued to play throughout high school and college. He excelled as a guard in basketball, a starting quarterback, and an all-conference pitcher. While sports were important to him, Hans was also fascinated by comedy and entertainment. His mother, Kim, remembers Hans entertaining guests by wearing various costumes and performing, including an unforgettable rendition of the "Unknown Comic" from The Gong Show.
Hans has since appeared in numerous television and film productions, including C.S.I. Crime Scene Investigation, Dr. Phil, and What Happens in Vegas. However, he is best known for his appearance as a contestant on the popular game show Deal or No Deal (NBC), where he won $44,000 and a pony for his daughter. In late 2013, Hans founded F.I.R.E. Fitness Camp®, a rapidly growing company of which he is currently the CEO.
In conclusion, fitness entrepreneurs are essential to promoting and maintaining healthy lifestyles. They create innovative fitness programs, design effective workout plans, and develop state-of-the-art fitness equipment that helps people achieve their fitness goals. They also provide employment opportunities, contribute to the economy, and educate people on the importance of proper nutrition and exercise. As the world becomes increasingly health-conscious, the role of fitness entrepreneurs will only become more important in promoting and maintaining healthy lifestyles.