A Sneak Peek into Kyrillos Saber's Plans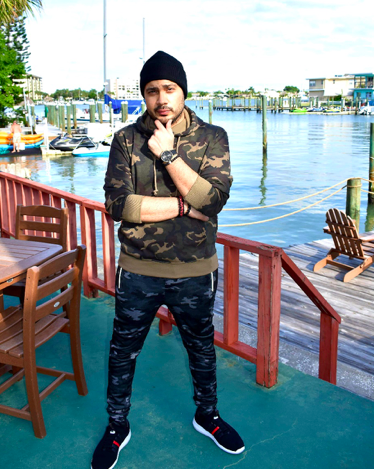 The name of Kyrillos Saber is not foreign to the world of entertainment. He is known across the globe for his acting, rapping, singing, songwriting, scriptwriting, producing, and music video directing skills, all of which have been highlighted multiple times and are being admired to this very day. From Die Die Delta Pi to Screw You, Todd and Having Had Breakfast, the artist's skills prove that his significance in the world is well-deserved.
Kyrillos Saber is an artist who shows promising talent, and even though he has gained prominence over time, the story of how he paved his way to the top is not known by many. One of the greatest features of Kyrillos is that he never limited himself to just one field. Instead, even in the entertainment industry, he made sure that he put his talent to play in every place possible. For this very reason, the aspiring artist is admired throughout the world.
Born on 14th July 1989, Kyrillos Saber opened his eyes to the capital of Egypt, Cairo. The young boy had a developing fondness for singing and acting. He was quite young when he was offered an opportunity to test whether he had what it took to be a part of the industry- talent and determination.
Kyrillos was only 7 when he was offered an acting part. It was Christmas, and to lift up the spirit, the church near Kyrillos' house decided to craft a play. Kyrillos was asked to replace one of the actors at the play, who did not show up. Excited by the opportunity, Kyrillos instantly said yes.  This was the first- time ever the boy was part of an acting group, and he enjoyed every moment of it. From then on, Kyrillos began taking part in church plays regularly. Kyrillos didn't just enjoy acting. He was also part of the church choir, and this was when he began realizing how much he wanted to sing.
As his interest bloomed, Kyrillos kept singing and eventually shifted to acting with well-known Egyptian actors. In 2004, Kyrillos was landed with a role in the movie, St. Bishoy, when he was just 15 years old. Three years later, he was offered another role in the movie, St. Hermena.
A few years later, Kyrillos moved to the U.S. with his family. There, he began rapping, which initially started as just a hobby, but later turned to a professional choice. He was also pretty serious about acting; however, he was also aware that he needed a fallback plan. Therefore, Kyrillos got himself enrolled at the Galen college of nursing in Florida and graduated with a Certificate of Nursing.
Even though Kyrillos had his fair share of experience in the acting industry while he was in Egypt, the U.S. acting industry was still quite new and a little intimidating for him. Kyrillos understood that there was more than just talent required to be a part of the industry, so he studied the new releases quite closely to learn what the American industry demanded from young artists.
2013 landed Kyrillos the role of Frat Jock in Die Die Delta Pi. The movie's plot revolves around the story of a serial killer who is responsible for committing devastating crimes and is currently at large. At the same time, Kyrillos also began writing a song, Screw You, which was released in 2017. The track was written, produced, and directed by Kyrillos himself. Quite immediately, Kyrillos' talent came under the spotlight and created a huge fan base. Today, the song has 33,135 views on YouTube and 2.4 million on Facebook.
Two years later, Kyrillos was landed with another role in The Nest Of Vampires (England), a film that revolves around the story of an MI5 agent, known as KIT Valentine, whose wife and daughter was murdered by a gang of people. Valentine travels from London to rural England in search of answers and finds that there exists a dangerous, underground society deeply involved in human trafficking and Satanic Cult Worship. Kyrillos acts the part of Richard Marks in the film, and the same year, was landed two more roles; T.Y. in Shit Stew and Zombie in End Survival (USA).
Kyrillos has also played Reza Manzur Jr. in Social Distance, Male News Anchor in Numbers, Officer Sanchez in Amrak My New Family, Anarchist Member in Survival of the Apocalypse, and Masked gun-man in Having Had Breakfast (USA).
The multi-talented actor has several things lined up for his future in the industry, as well. Kyrillos will be playing the role of Bar Patron in the movie, Todd, which is scheduled for release this month. He is also playing the roles of Vampire in Mercy, Mister in The Last Bounty, and Alan Sweet in Amber Road (USA). 
Kyrillos has the role of Vampire Queen's Follower 3 in Blood Thirst Supporting Tara Reid and the leading character of Troy in Necrophilia 1. The movie was originally set for release this year but has been postponed due to the COVID-19 pandemic.
Kyrillos Saber also has the role of Detective Martinez in the movie Junior Squad Returns, which is set for release in 2021. The artist is also set to release a track, Jumping High, that will put the listeners in "a mood to party" no matter where they are. The song is scheduled to hit the music industry in October, and it is expected to create hype due to its unique English-Arabic combination.
Today, the artist has reached more than 35K subscribers on his YouTube Channel, where he uploads videos regularly. He is also active on his social media accounts, including Twitter, Instagram, and Facebook. He is also the founder of Actor Kyrillos Saber, which is his own fan page on Facebook, having 237k followers. Kyrillos' work in the entertainment industry is applaudable. He has starred in 16 plays, released 60 music singles, and directed 15 music videos.
Party Comedy Movies that are an absolute must-watch!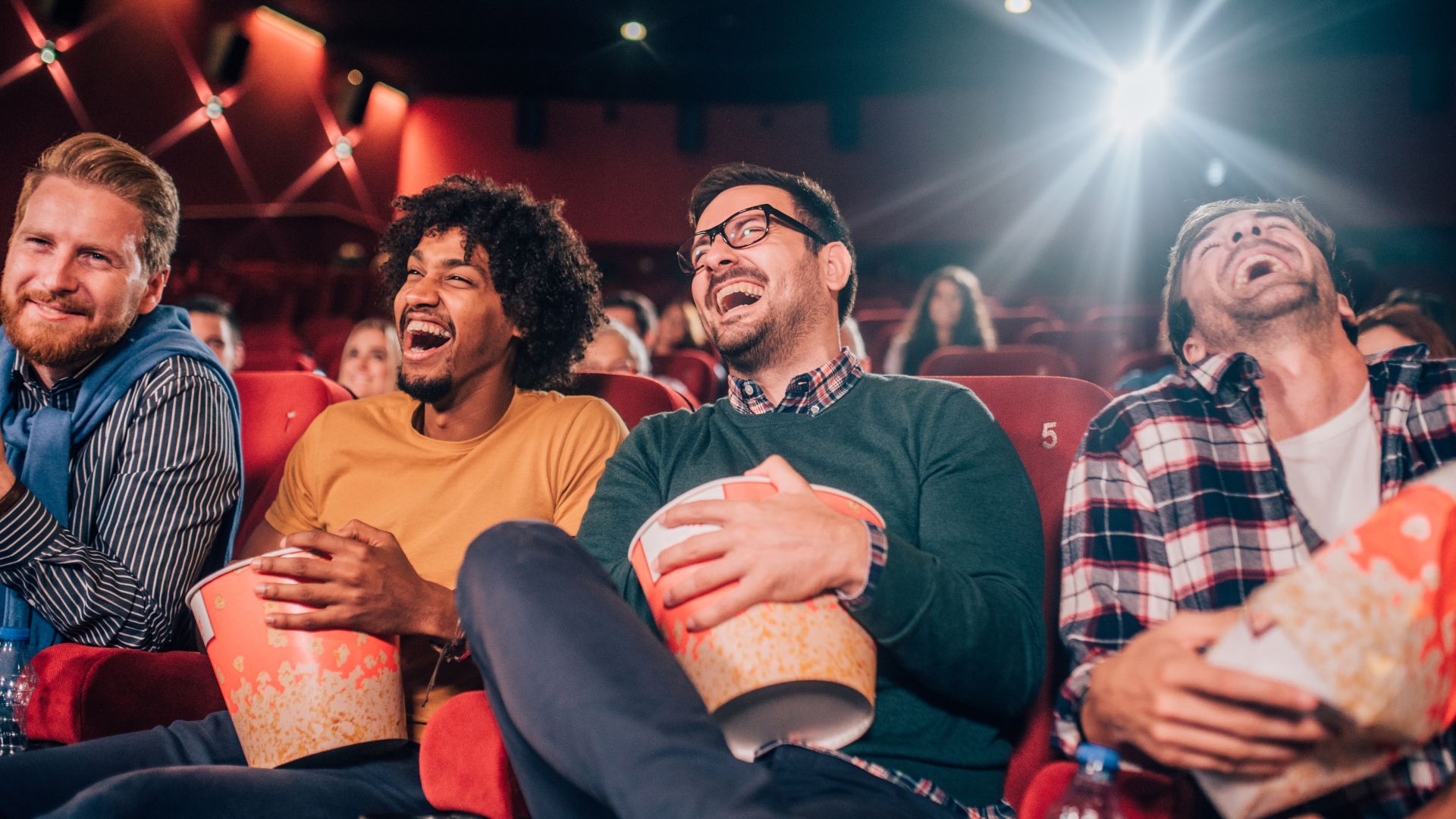 If you can't spend a weekend partying, why not dive into some movies that are centred around partying. Even better when humour is involved. Stay tuned as we jump into some party comedy movies that are not the ones to miss!  
The Hangover 
On a list revolving around party comedy movies, it's only right that we begin with the original movie of one of the most popular movie franchises we have seen to date. The first Hangover movie was the origin of The Hangover's success as it followed the storyline of four friends embarking on a trip to Sin City for Doug's bachelor party. However, when events take a turn for the worst and Doug appears to be missing, it's up to his brother-in-law, Alan, and two best friends Phil and Stu to find him. But, when retracing their steps, they are shocked at the events that unfolded the night before the disappearance! 
Neighbors 
When Mac and Kelly begin their life as new parents to their daughter Stella, they slowly convert to their new lifestyle and ditch their old partying habits. However, to throw a spanner in the works, they are greeted by new neighbours next door, which…also happens to be a college fraternity, and we all know what comes along with that! Partying, partying, and more partying. In an attempt to compromise and hopefully keep the large group of boys on their side, Mac and Kelly prove that they are cool parents. However, it's not long before the fraternity, which consists of Zac Efron and Dave Franco, begins to bend the rules causing a feud between the two parties. Highly entertaining and hilarious, this film is a must-watch!  
21 Jump Street 
When high school students, Jenko and Schmitt reunite after high school as members of the Police Academy, the pair are assigned a high school scheme to infiltrate the setting and find the origination of a new street drug on the scene. Becoming students to carry out the task, the duo, played hilariously by Jonah Hill and Channing Tatum, begin to start high school life again, and surprisingly, take completely alternative routes from their previous high school experience. Making friendships, building relationships, and partying with their fellow students along the way, there is never a dull moment in this fast-paced, action-packed comedy. Check it out today! 
Superbad 
Revolving entirely around the partying and alcohol scene, Superbad is one film that will always keep us laughing endlessly. Oh, and we think that may be something to do with the cast that includes Jonah Hill, Seth Rogen, Christopher Mintz-Plasse, Michael Cera, and Emma Stone, as well as many others! Hill and Cera star as two best friends, Seth and Evan who cause carnage at a typical high school house party. With cops who disobey the rules, drunk antics and a fake ID with the name "McLovin", this 2007 masterpiece is timeless. 
American Pie 
American Pie is certainly not a party comedy movie that will be loved by all. With crude and inappropriate scenes, this movie is nonetheless comedy gold. When a group of five divergent high school friends all attempt to lose their innocence before one another, the competition begins to get serious. With the senior prom as their task deadline date, each of them goes through severe embarrassment and public humiliation to complete the task at hand. Oh, and you don't even want to know where the name of the film originated from! Check out this fun, party-orientated film today, the cast will certainly not let you down that's for sure! 
We Are Your Friends 
Not only does this film have a hit playlist to go alongside the party comedy movie setting, but it also displays the struggles of being a beginner in the music industry. When Cole, a young college dropout, played by Zac Efron, makes his big break with DJ, James Reed, he finally gets somewhere with his career. However, after a few bust-ups including an intimate moment with Reed's girlfriend, played by Emily Ratajkowski, he returns to normality and his three best friends. To his surprise, they are all attempting to move on with their lives outside of the party lifestyle. Don't fret, the film does have a positive ending! 
Project X 
It would only be acceptable to end the list with one of the wildest on-screen parties we have ever seen, the famous, Project X. When high school friends, Thomas, Costa, and J.B plan to throw a party for Thomas' 17th birthday, they worry that the party will be a flop due to their unpopularity. However, it is, in fact, the complete opposite, and one of the craziest parties ever. Picture this, a flash Mercedes in a pool, surrounding trees and homes on fire, and someone in the oven, shall we say anymore? For a more intense watch, make sure to check out this film on a flat-screen, wall-mounted TV. You may even feel like you are there! Click here for TV wall mounting services.