A Sneak Peek into Kyrillos Saber's Plans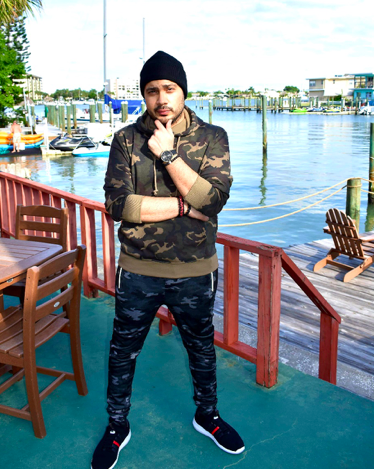 The name of Kyrillos Saber is not foreign to the world of entertainment. He is known across the globe for his acting, rapping, singing, songwriting, scriptwriting, producing, and music video directing skills, all of which have been highlighted multiple times and are being admired to this very day. From Die Die Delta Pi to Screw You, Todd and Having Had Breakfast, the artist's skills prove that his significance in the world is well-deserved.
Kyrillos Saber is an artist who shows promising talent, and even though he has gained prominence over time, the story of how he paved his way to the top is not known by many. One of the greatest features of Kyrillos is that he never limited himself to just one field. Instead, even in the entertainment industry, he made sure that he put his talent to play in every place possible. For this very reason, the aspiring artist is admired throughout the world.
Born on 14th July 1989, Kyrillos Saber opened his eyes to the capital of Egypt, Cairo. The young boy had a developing fondness for singing and acting. He was quite young when he was offered an opportunity to test whether he had what it took to be a part of the industry- talent and determination.
Kyrillos was only 7 when he was offered an acting part. It was Christmas, and to lift up the spirit, the church near Kyrillos' house decided to craft a play. Kyrillos was asked to replace one of the actors at the play, who did not show up. Excited by the opportunity, Kyrillos instantly said yes.  This was the first- time ever the boy was part of an acting group, and he enjoyed every moment of it. From then on, Kyrillos began taking part in church plays regularly. Kyrillos didn't just enjoy acting. He was also part of the church choir, and this was when he began realizing how much he wanted to sing.
As his interest bloomed, Kyrillos kept singing and eventually shifted to acting with well-known Egyptian actors. In 2004, Kyrillos was landed with a role in the movie, St. Bishoy, when he was just 15 years old. Three years later, he was offered another role in the movie, St. Hermena.
A few years later, Kyrillos moved to the U.S. with his family. There, he began rapping, which initially started as just a hobby, but later turned to a professional choice. He was also pretty serious about acting; however, he was also aware that he needed a fallback plan. Therefore, Kyrillos got himself enrolled at the Galen college of nursing in Florida and graduated with a Certificate of Nursing.
Even though Kyrillos had his fair share of experience in the acting industry while he was in Egypt, the U.S. acting industry was still quite new and a little intimidating for him. Kyrillos understood that there was more than just talent required to be a part of the industry, so he studied the new releases quite closely to learn what the American industry demanded from young artists.
2013 landed Kyrillos the role of Frat Jock in Die Die Delta Pi. The movie's plot revolves around the story of a serial killer who is responsible for committing devastating crimes and is currently at large. At the same time, Kyrillos also began writing a song, Screw You, which was released in 2017. The track was written, produced, and directed by Kyrillos himself. Quite immediately, Kyrillos' talent came under the spotlight and created a huge fan base. Today, the song has 33,135 views on YouTube and 2.4 million on Facebook.
Two years later, Kyrillos was landed with another role in The Nest Of Vampires (England), a film that revolves around the story of an MI5 agent, known as KIT Valentine, whose wife and daughter was murdered by a gang of people. Valentine travels from London to rural England in search of answers and finds that there exists a dangerous, underground society deeply involved in human trafficking and Satanic Cult Worship. Kyrillos acts the part of Richard Marks in the film, and the same year, was landed two more roles; T.Y. in Shit Stew and Zombie in End Survival (USA).
Kyrillos has also played Reza Manzur Jr. in Social Distance, Male News Anchor in Numbers, Officer Sanchez in Amrak My New Family, Anarchist Member in Survival of the Apocalypse, and Masked gun-man in Having Had Breakfast (USA).
The multi-talented actor has several things lined up for his future in the industry, as well. Kyrillos will be playing the role of Bar Patron in the movie, Todd, which is scheduled for release this month. He is also playing the roles of Vampire in Mercy, Mister in The Last Bounty, and Alan Sweet in Amber Road (USA). 
Kyrillos has the role of Vampire Queen's Follower 3 in Blood Thirst Supporting Tara Reid and the leading character of Troy in Necrophilia 1. The movie was originally set for release this year but has been postponed due to the COVID-19 pandemic.
Kyrillos Saber also has the role of Detective Martinez in the movie Junior Squad Returns, which is set for release in 2021. The artist is also set to release a track, Jumping High, that will put the listeners in "a mood to party" no matter where they are. The song is scheduled to hit the music industry in October, and it is expected to create hype due to its unique English-Arabic combination.
Today, the artist has reached more than 35K subscribers on his YouTube Channel, where he uploads videos regularly. He is also active on his social media accounts, including Twitter, Instagram, and Facebook. He is also the founder of Actor Kyrillos Saber, which is his own fan page on Facebook, having 237k followers. Kyrillos' work in the entertainment industry is applaudable. He has starred in 16 plays, released 60 music singles, and directed 15 music videos.
D KIRK pulling in crowds with his sensational rap music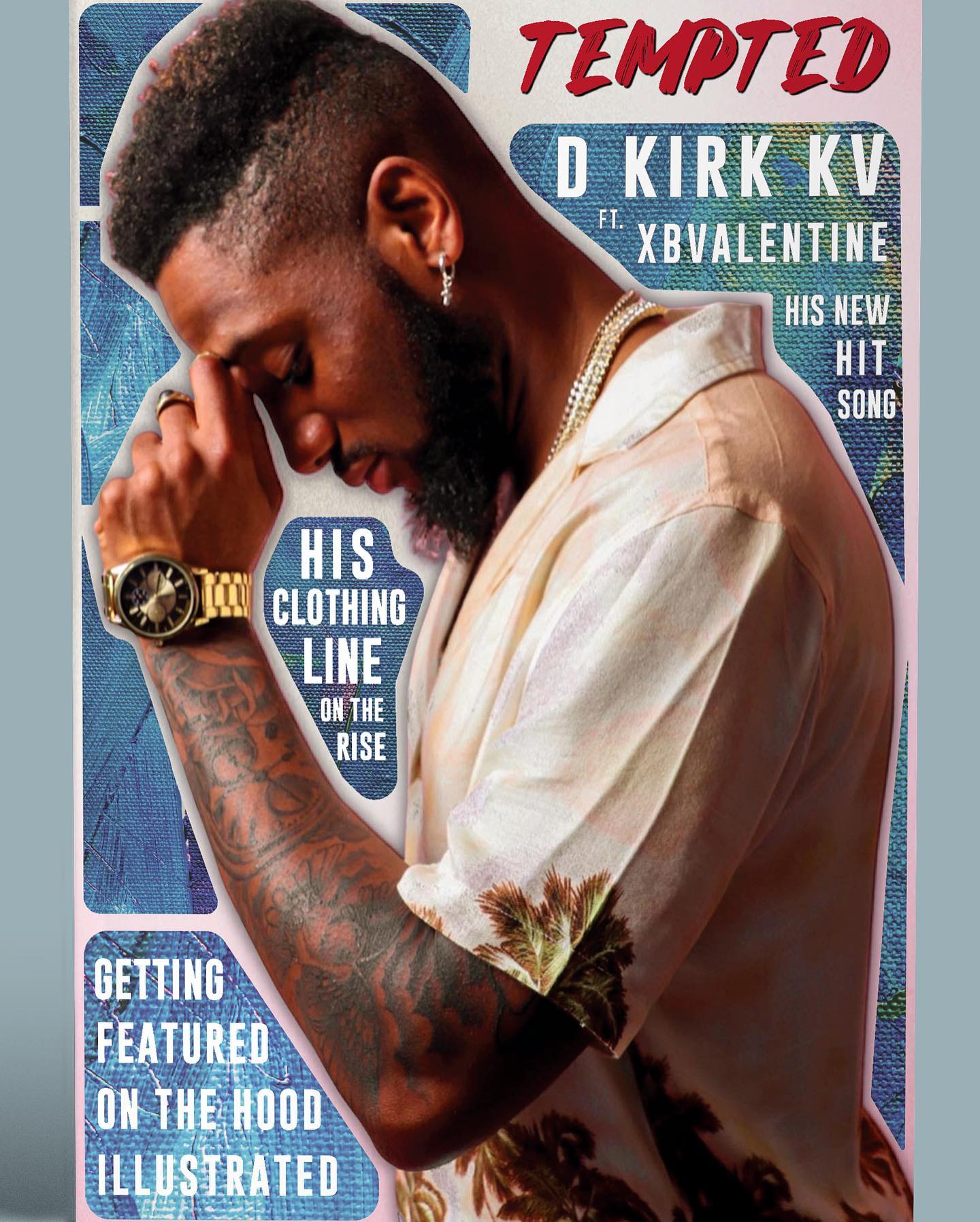 DKIRK KV is a name that doesn't need an introduction among hip-hop music lovers anymore. The rapper has made a mark in the music industry in a very short time thanks to his phenomenal music-producing skills. 
DKIRK KV's exceptional musical talent comes from his childhood. The US rapper's father was a DJ who played all around the world. Hence, the music star had early access to music and its different sounds. The artist says, "My ears were engulfed by the sounds of Nelly, LL Cool, Michael Jackson, and Seal Paul." 
The half Jamaican and half American singer hails from Philadelphia, Pennsylvania. He says that music officially came into his life in 2013. Kirk shares that he developed a love for the flows and rhythms of music, and set out to make his own mark in the music world. He is aware that his music has a great following already amongst youngsters and new rappers who see him as a solid role model. Even his contemporaries look at him with respect and admiration.
The rapping star describes his genre as rap and his style of music as dance hall. DKIRK KV himself has a list of people he wants to collaborate with. He says that those on the top of his list are Chris Brown, Tyga, Kid Ink, Big Sean and Tory Lanez. Even though each one of these artists have different vibes and music styles, D Kirk KV wants to get their guidance and be able to experience their process of creating music from up close. In a sense, all these artists are the rapper's ideal musicians!
However, Kirk's biggest inspiration is the Notorious B.I.G. The hip-hop star says that he can relate to BIGGIE in a lot of ways; he loves how much BIGGIE's music is about culture and never giving up in life. He says that he's learnt that one must constantly keep pushing themselves if they want to grow as an artist and make their name in the music industry.
One thing that he loves about music is that it is so personal and individualistic. One can pour their personality into their music and bring forward different perspectives through their sound. Nobody is restricted to only one sound, which makes the process of producing music and songs much more enjoyable. 
Sharing his goals for 2023, the rapper says that he wants to accomplish all his dreams and become a top choice musician. He says that it would be a dream cum true if he were on the BET Cypher list, which is a great recognition for a hip-hop artist! When asked what would he be doing if he were not a musician today, DKIRK KV says that he probably would have been a professional fitness trainer if he were not giving his all to music.  
At the moment, Kirk is working hard at building his influence on social media by making reels, having photoshoots, and engaging with his followers. However, it's not only music that keeps this musician busy. Outside of music, DKIRK KV has a clothing line called D&J clothing. He is currently working on expanding the clothing line with his business partner. He plans to expand his clothing line to multiple locations. 
D Kirk sees himself having released multiple albums, gone on various music tours; and having dropped collaborations with his favourite artists in the next five to ten years. He believes in "being a smart business man with constant success". When asked how he would adjust to being away from home while touring for an extended period, the musician says that while it might be difficult initially since he loves following a routine, he thinks he would adjust quickly too. He says that he has waited for this success for a long time and worked really hard at it, so he is looking forward to enjoying it.
Talking about his brand new song named Tempted Ft xBvalentine, Kirk says, "This song has a very different type of sound that puts you in the mood to dance all night". The hip-hop and R&B singer is available on all social media channels as D Kirk (KV).