A Stroke Of Bad Luck Turning Into Profit: How Ivan Tapia Turned His Unemployment Around To Make Millions In The MLM Business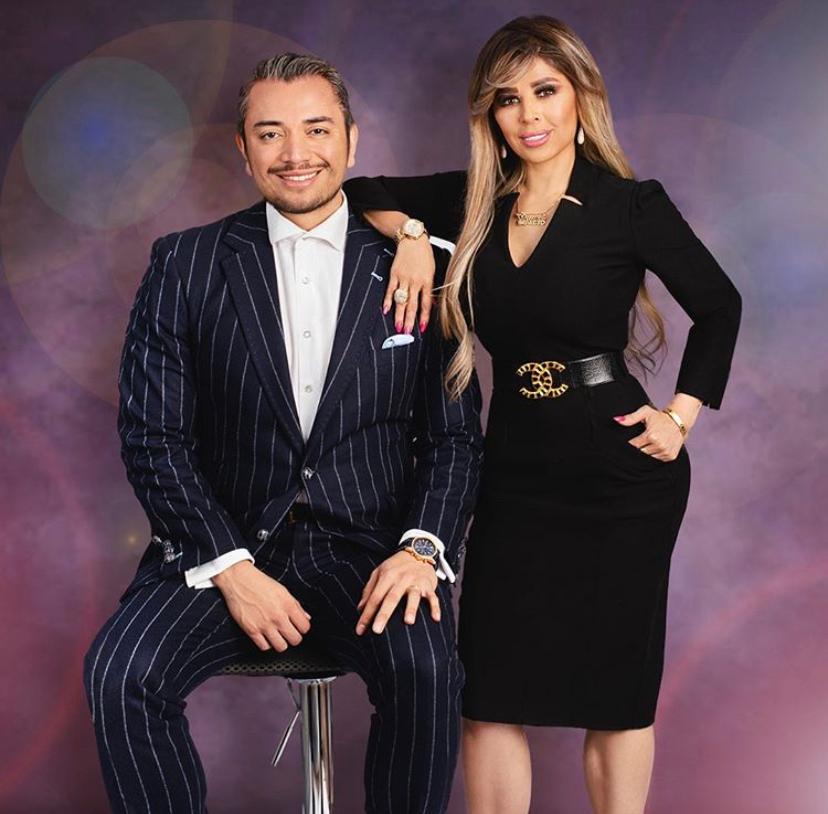 If you somehow have yet to hear of Ivan and Monika Tapia, you are in for one inspirational story. The two entrepreneurs are a classic encapsulation of the American dream, and a continually driven power couple to boot. It is rare to hear of a "started from the bottom" story these days, but that is what makes them so special. The inspirational essence of their story is not lost on Ivan and Monika, and they reflect on the roots of their success every day as they strive to achieve their main goal: helping others succeed.
Ivan was born in Tijuana, Mexico and grew up with the dream of becoming a professional baseball player. He was quite a prospect, obtaining a temporary visa in order to study and play baseball at Southwestern College in San Diego, California. As fate would have it, he soon injured his shoulder and was unable to ever regain the playing ability he had enjoyed prior to the incident. This would be just one of the many problems Ivan would face before achieving his gradual rise to success.
Ivan finished receiving his degree in civil engineering at San Diego State University, all the while showcasing his incredible work ethic by holding down multiple jobs and internships, and soon after found a career with a small engineering firm.
Unfortunately for Ivan and his wife, the financial crisis of 2008 abruptly sent them careening off course into poverty and debt. Ivan was let go from his job just before the couple could celebrate their first anniversary. The competition in his field and his relative lack of experience resulted in a lengthy stint of unemployment and struggle. Ivan and Monika lost their house, their car, and any positive credit history they had established. Their life was in ruins. As if the stress levels weren't high enough, the couple moved back to Tijuana only to discover that Monika was pregnant with their first child. The desperate situation incensed Ivan to come to realize he must focus his efforts on becoming 100% self sufficient and self employed.
At this point, Ivan was merely dabbling in a multi-level marketing endeavor, making a worrisome $500 a month and barely able to afford his small house in Tijuana. Truly committed to one another, the couple held tight and gritted their teeth for years as Ivan slowly began to establish more consistent employment, while always developing his entrepreneurial goals on the side. In 2011, Ivan finally began making significant income through his MLM enterprise. By spending every waking hour outside his full time job focusing on his goals, he was exponentially increasing his income through his own efforts. By 2012 he "fired his boss" and has not worked beneath anyone since. The rocky road that Ivan and Monika traversed to achieve the level of success they enjoy has forever grounded them, and shaped their ultimate goal: to help a billion people.
His focus is training and developing people in the realms of leadership, personal development, finances, and communication. "When I train people my focus is to be a bridge and help them to go from where they are, to where they want to go." He explains. When asked for his top tips for readers looking to achieve the success he has realized, one of the main pieces of advice he offered was this: find a coach and a mentor.
"Who are you listening to? You need a mentor in the industry where you desire to be successful. There are two ways of learning in life, by mentors and their experience, or by your own experience only. It will be less painful to learn from mentors, as it's wisdom you're obtaining from somebody else's experience."
Ivan muses. Both he and his wife have sincerely shifted their focus from pulling themselves from the deep rut in which they were cast 12 years ago, and set their sites on making sure that those with a similar drive and passion for hard work and persistence need not go to such incredible lengths as them to also enjoy a piece of the American dream.
Instagram : https://instagram.com/ivantapiav
Vanex Group's Superior Exchange Rates Surpass Traditional Banks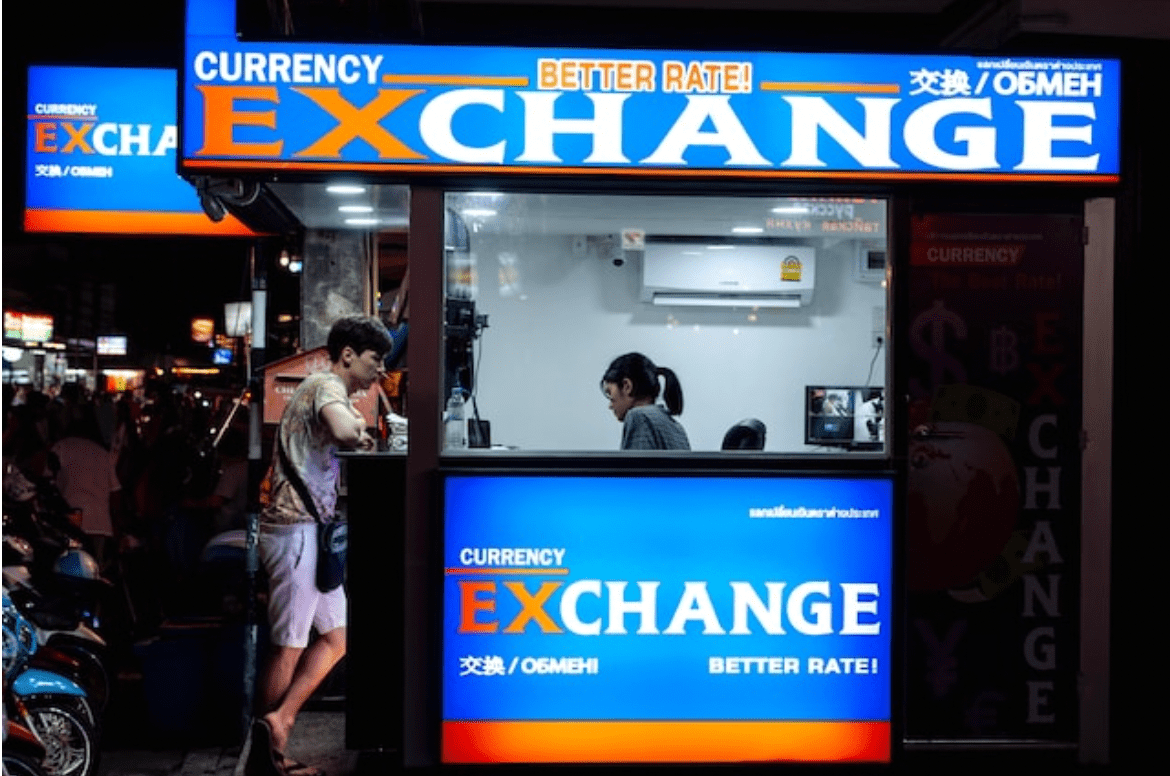 Acquiring the highest possible rates for foreign exchange is a top priority for both people and organizations. Traditional banks are no longer the only choice for currency conversion as the financial landscape changes. Enter Vanex Group, a pioneer in the money service sector that offers exchange rates that surpass traditional banks and many services that have revolutionized the industry.
Vanex Group has quickly become the go-to option for individuals looking for the best exchange rates thanks to its track record and dedication to customer satisfaction. Vanex Group, Western Canada's top private foreign exchange firm, has challenged the status quo by providing better ways to exchange currencies than the conventional banking route.
Traditional banks sometimes burden customers with unfavorable rates and hidden fees, but Vanex Group stands out for its dedication to openness. Every financial transaction is a step toward maximizing value thanks to the company's favorable and competitive exchange rates, well-known for saving clients thousands of dollars annually. Individuals and companies may feel secure knowing their hard-earned money is being exchanged at rates that put their financial well-being first by choosing Vanex Group.
The proficiency of Vanex Group in the foreign exchange market is the foundation for its commitment to offering better rates. The organization navigates the complexities of conversion rates to give customers a clear advantage. It is supported by a team of financial specialists with an in-depth understanding of international currencies. By ensuring that currency swaps are carried out at the most advantageous times, this economic prowess translates into real advantages for clients, further increasing the value of their transactions.
The variety of services offered by Vanex Group offers unmatched ease and competitive exchange rates. The organization makes it easy for people and businesses to conduct worldwide commerce by emphasizing rapid, secure, and safe money transfers. Vanex Group's customer-centric strategy guarantees that the procedure is quick, dependable, and stress-free, whether shipping money across continents or enabling currency transactions related to travel.
Vanex Group's dedication to innovation is another noteworthy aspect of its products and services. The company's user-friendly mobile application and internet platform give customers the power to track real-time pricing and start transactions whenever convenient. The way currency exchange is done has been revolutionized by this technological integration, which saves time and encourages a more knowledgeable and empowered clientele.
The commitment of Vanex Group to offering lower prices extends beyond specific customers. The organization advances its competitive advantages to corporate partners looking to maximize their international trade initiatives with wholesale currency solutions designed for businesses. Vanex Group helps to improve profit margins and facilitate strategic expansion by enabling firms to buy or sell significant volumes of foreign currency at wholesale prices.
In conclusion, Vanex Group's innovative strategy for offering exchange rates surpassing conventional banks is a game-changer for both consumers and companies. The business provides a more beneficial route for currency exchange by adhering to transparency standards, having a thorough understanding of finance, and using cutting-edge technology, ensuring each transaction is a step toward financial empowerment and success. Vanex Group is a leader in the field of foreign exchange for individuals looking to get the most out of their currency exchanges and optimize value.