The Financial Crisis and Hardship Could Not Hold Her Back: How Entrepreneur Monika Tapia Overcame All Odds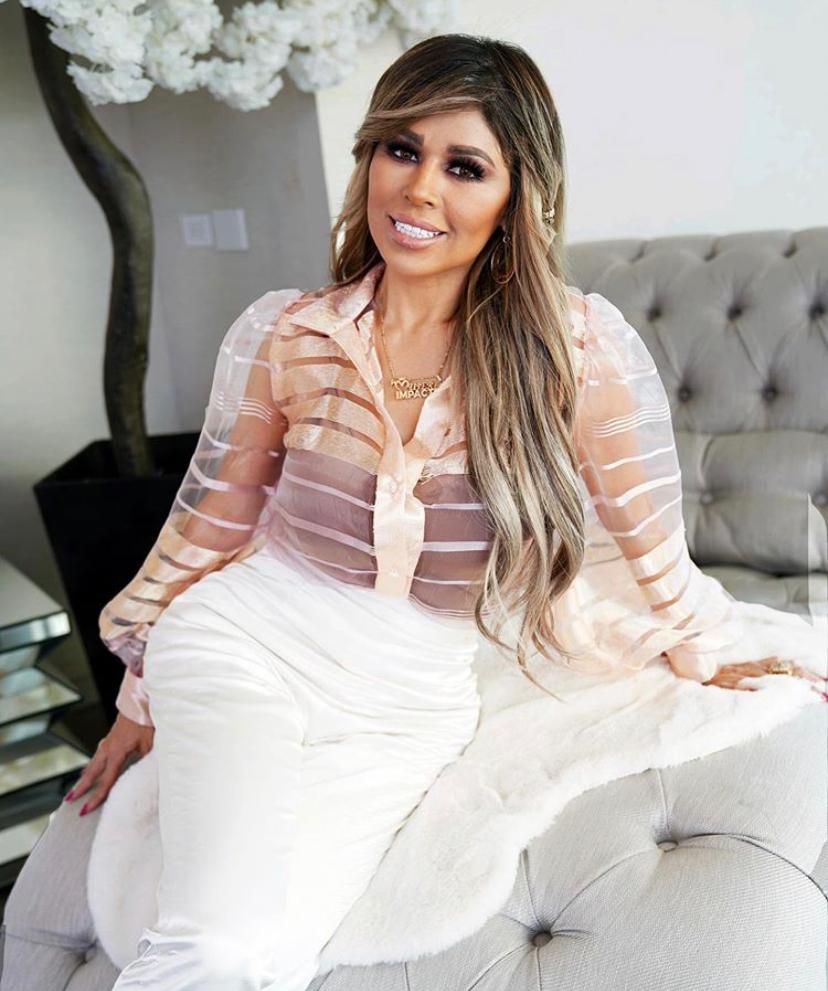 If you have not yet to heard of Ivan and Monika Tapia, you are in for one inspirational story. The two entrepreneurs are a classic encapsulation of the American dream, and a continually driven power couple to boot. It is rare to hear of a "started from the bottom" story these days, but that is what makes them so powerful. The inspirational essence of their tale is not lost on Ivan and Monika, and they reflect on the roots of their success every day as they strive to achieve their main goal: helping the less fortunate achieve the position they have worked so hard to obtain.
The words that Monika Tapia lives her life by are these: "Success is not a destiny or a place you arrive, it is a way of life." Upon realizing the trials and hardships that she and her husband faced, this wisdom rings all the more true. Monika stood by her husband as he struggled to navigate the torturous waves set forth by the 2008 financial crisis. Ivan lost his career at an engineering firm the week before the couple was to celebrate their first wedding anniversary. With fierce competition in his field and a countrywide economic downturn to contend with, he soon could not afford their debts, and the two had no choice but to move back to his hometown of Tijuana, Mexico. Soon after, Monika discovered that she was pregnant. It was a bittersweet moment that highlighted their life's theme of beauty among struggle. Through all the turbulent times, they remained vigilant and stood by one another, a true testament to success as a way of life. For Monika, it's not how hard you fall, it's how many times you get back up.
"There will be many obstacles in your growth such as lack of clarity, not knowing where to start, lack of discipline. It costs a lot of money, loneliness and lack of support, but to move forward you need to want to win." She declares. Upon finally obtaining employment, Ivan worked tirelessly to hold down a steady job while developing his own multi-level marketing business. In spite of family members questioning Monika's involvement with a man who could barely afford their small house in Tijuana, even encouraging her to leave him at times, she saw his true potential. Over the course of a few years of incredibly hard work and long hours, Ivan turned his business into a multi-million dollar generating endeavor, with Monika as his partner in both love and lucrative business endeavors.
Monika and Ivan decided to take their hard-won status and turn it into a platform to give back to others who seek to invert their low status in life. Never forgetting the months she spent pregnant and depressed on a mattress in a house with no furniture, Monika vowed to enrich the lives of others with the knowledge necessary to navigate a tumultuous and unpredictable economy. The couple has already educated thousands of students in the ways of entrepreneurship, assisting over 300 people earn incomes of over $10,000 monthly, and even producing a few millionaires.
Monika also has a major presence in media. She is a columnist for multiple digital magazines and newspapers, and has even written a best-selling book that is currently being translated to English. She is responsible for the creation of her daughter's brand Rich & Mind Kids, and manages her daughter's social media status as an influencer. With further endeavors in the fields of fashion and her own social media presence, she is prepared for any economic hiccups through her multifaceted streams of income. "We currently have more than 30 different sources of income. We know the importance of not depending on one." She explains.
After living the lowest of lows and building up an enviable life for themselves, this power-couple is ready to take on anything. As young as Monika is, through her trying times she has developed the wisdom of an elder, and yet still has so much more time to cultivate knowledge. She eloquently illuminates the barrier between oneself and success as such: "Life happens very fast, many things you postpone and others you simply cancel. What you desire stops being important because you consider that you are not of the right age, that the condition you are in does not allow for those desires, or that you do not have the resources. These are all excuses that in the end will leave you with remorse." It is unfathomable to imagine what Ivan and Monika have yet to achieve, when they are so inherently successful, and have discovered the secret to their true potential already.
Instagram : https://instagram.com/monikatapiaoficial
Winners and Losers in the Digital Economy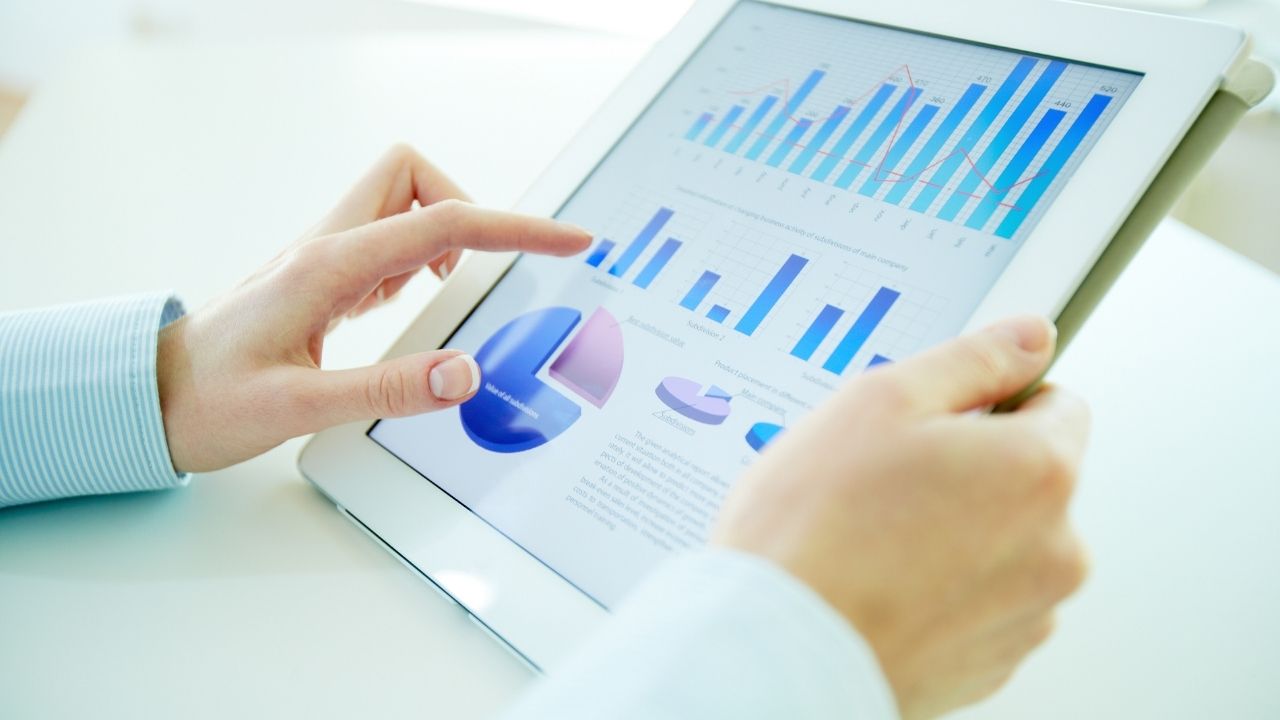 Businesses around the world were forced to move to an online economy due to the COVID 19 pandemic. However, not all businesses will be able to make that shift and thrive. If you deep dive and take a look at the digital economy, you will discover winners as well as losers. Let's take a look at some of the winners and losers.
Winners of digital economy
Telecommunication companies
Online services are quite popular among people out there. That's because, we use our internet connections and phones to get most of our work done. Due to the same reason, companies that offer internet and telephone services have a high demand. Telecommunication companies can expect to witness an increase in demand for the services in future. Hence, they are a clear winner of an online economy.
Software development companies 
People in today's world prefer to use online platforms to get most of their work done. For example, we take a look at the online stores when we want to buy something. It is a convenient method available to get a product delivered without having to go out. To cater this demand, businesses have started getting their online selling marketplaces developed. Numerous improvements are done to those online marketplaces to deliver a better experience to the customers. On the other hand, digital economy has forced employees and students to continue with their work from home.  This has also created a massive demand for the services offered by software development companies. Hence, software development companies are a clear winner of the online economy.
When you go through IB Economics Paper 1 Sample Answers, you will figure out how the businesses can thrive when they have an increased demand. All the businesses that belong to the above-mentioned industries have a high demand. Hence, they can get the maximum returns out of digital economy.
Losers of online economy
Now you have a clear understanding about the winners of online economy. While keeping that in mind, it is worthy to take a look at the losers of online economy as well. Here are some of the businesses that will probably take advantage out of digital economy to ensure their business success.
Businesses in the hospitality industry
Businesses that exist in the hospitality industry, such as hotels, theme parks and even airlines will fail to thrive in a digital economy. They operate businesses, which cannot be taken online with ease. Along with the development of a digital economy, most of the people prefer to stay at their homes and get work done. This is creating a negative impact to the businesses in hospitality industry. That's because those industries need people to move.
For example, we can see how the large scale conferences, trade shows and exhibition are now taking place online in the form of online conferences and virtual trade shows. This has led the companies in hospitality industry towards major revenue drops. As you can learn from Econs Tuition, businesses that have a drop in demand will not be able to sustain in the future, unless they go for transformations. However, the transformations available for businesses in the hospitality industry are also limited, due to the nature of business operations that they run.
Child care services / adult care services
Child care services and adult care services are another loser in an online economy. We could see how these businesses receive lots of financial support during the recent past because of the impact created by COVID 19 pandemic. They are experiencing a significant drop in their revenues as of now. Some of the operators are even forced to close down their facilities.
In a digital economy, people are provided with the chance to get most of their work done while staying at home. For example, people don't need to go to office to get work done. Due to the same reason, they can work from home and take care of their kids and seniors. This leads all the businesses that offer adult care services and child care services to lost business opportunities.
Final words
As you can see, there are winners and losers in a digital economy. Losers should focus more on how to get the maximum out of new business opportunities created with the online economy. Then they will be able to innovate and ensure the survival of businesses in the long run.