The Financial Crisis and Hardship Could Not Hold Her Back: How Entrepreneur Monika Tapia Overcame All Odds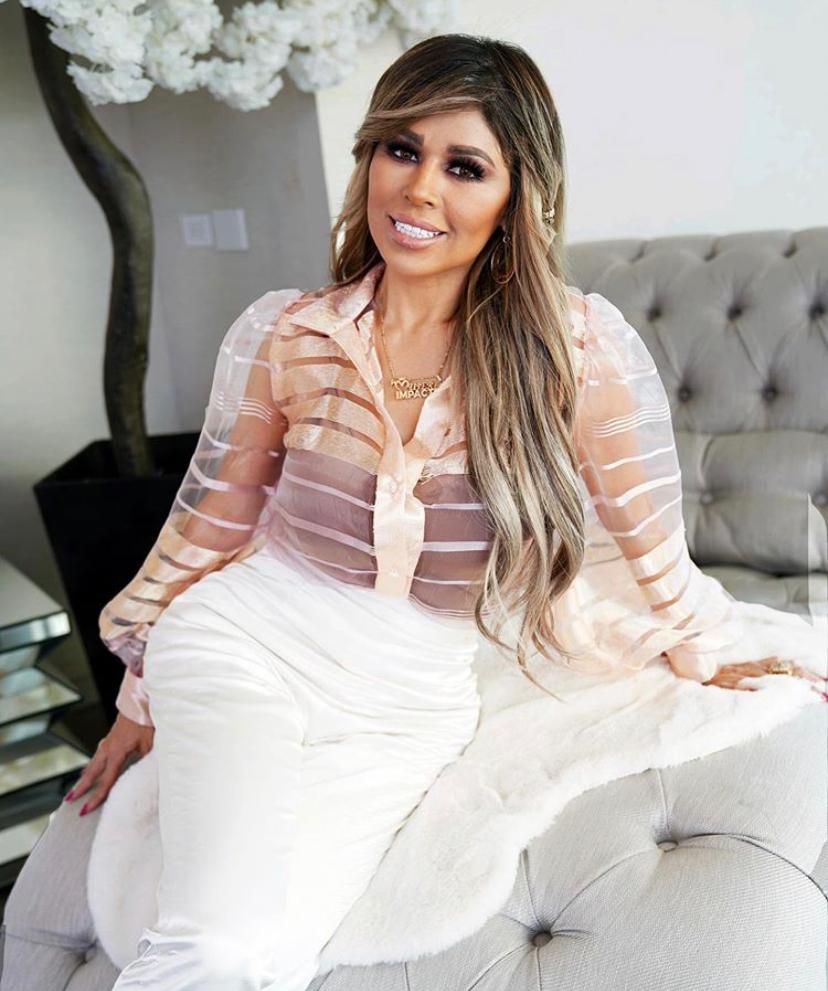 If you have not yet to heard of Ivan and Monika Tapia, you are in for one inspirational story. The two entrepreneurs are a classic encapsulation of the American dream, and a continually driven power couple to boot. It is rare to hear of a "started from the bottom" story these days, but that is what makes them so powerful. The inspirational essence of their tale is not lost on Ivan and Monika, and they reflect on the roots of their success every day as they strive to achieve their main goal: helping the less fortunate achieve the position they have worked so hard to obtain.
The words that Monika Tapia lives her life by are these: "Success is not a destiny or a place you arrive, it is a way of life." Upon realizing the trials and hardships that she and her husband faced, this wisdom rings all the more true. Monika stood by her husband as he struggled to navigate the torturous waves set forth by the 2008 financial crisis. Ivan lost his career at an engineering firm the week before the couple was to celebrate their first wedding anniversary. With fierce competition in his field and a countrywide economic downturn to contend with, he soon could not afford their debts, and the two had no choice but to move back to his hometown of Tijuana, Mexico. Soon after, Monika discovered that she was pregnant. It was a bittersweet moment that highlighted their life's theme of beauty among struggle. Through all the turbulent times, they remained vigilant and stood by one another, a true testament to success as a way of life. For Monika, it's not how hard you fall, it's how many times you get back up.
"There will be many obstacles in your growth such as lack of clarity, not knowing where to start, lack of discipline. It costs a lot of money, loneliness and lack of support, but to move forward you need to want to win." She declares. Upon finally obtaining employment, Ivan worked tirelessly to hold down a steady job while developing his own multi-level marketing business. In spite of family members questioning Monika's involvement with a man who could barely afford their small house in Tijuana, even encouraging her to leave him at times, she saw his true potential. Over the course of a few years of incredibly hard work and long hours, Ivan turned his business into a multi-million dollar generating endeavor, with Monika as his partner in both love and lucrative business endeavors.
Monika and Ivan decided to take their hard-won status and turn it into a platform to give back to others who seek to invert their low status in life. Never forgetting the months she spent pregnant and depressed on a mattress in a house with no furniture, Monika vowed to enrich the lives of others with the knowledge necessary to navigate a tumultuous and unpredictable economy. The couple has already educated thousands of students in the ways of entrepreneurship, assisting over 300 people earn incomes of over $10,000 monthly, and even producing a few millionaires.
Monika also has a major presence in media. She is a columnist for multiple digital magazines and newspapers, and has even written a best-selling book that is currently being translated to English. She is responsible for the creation of her daughter's brand Rich & Mind Kids, and manages her daughter's social media status as an influencer. With further endeavors in the fields of fashion and her own social media presence, she is prepared for any economic hiccups through her multifaceted streams of income. "We currently have more than 30 different sources of income. We know the importance of not depending on one." She explains.
After living the lowest of lows and building up an enviable life for themselves, this power-couple is ready to take on anything. As young as Monika is, through her trying times she has developed the wisdom of an elder, and yet still has so much more time to cultivate knowledge. She eloquently illuminates the barrier between oneself and success as such: "Life happens very fast, many things you postpone and others you simply cancel. What you desire stops being important because you consider that you are not of the right age, that the condition you are in does not allow for those desires, or that you do not have the resources. These are all excuses that in the end will leave you with remorse." It is unfathomable to imagine what Ivan and Monika have yet to achieve, when they are so inherently successful, and have discovered the secret to their true potential already.
Instagram : https://instagram.com/monikatapiaoficial
Hassan Chowdhury, An Innovative and Ambitious Young Entrepreneur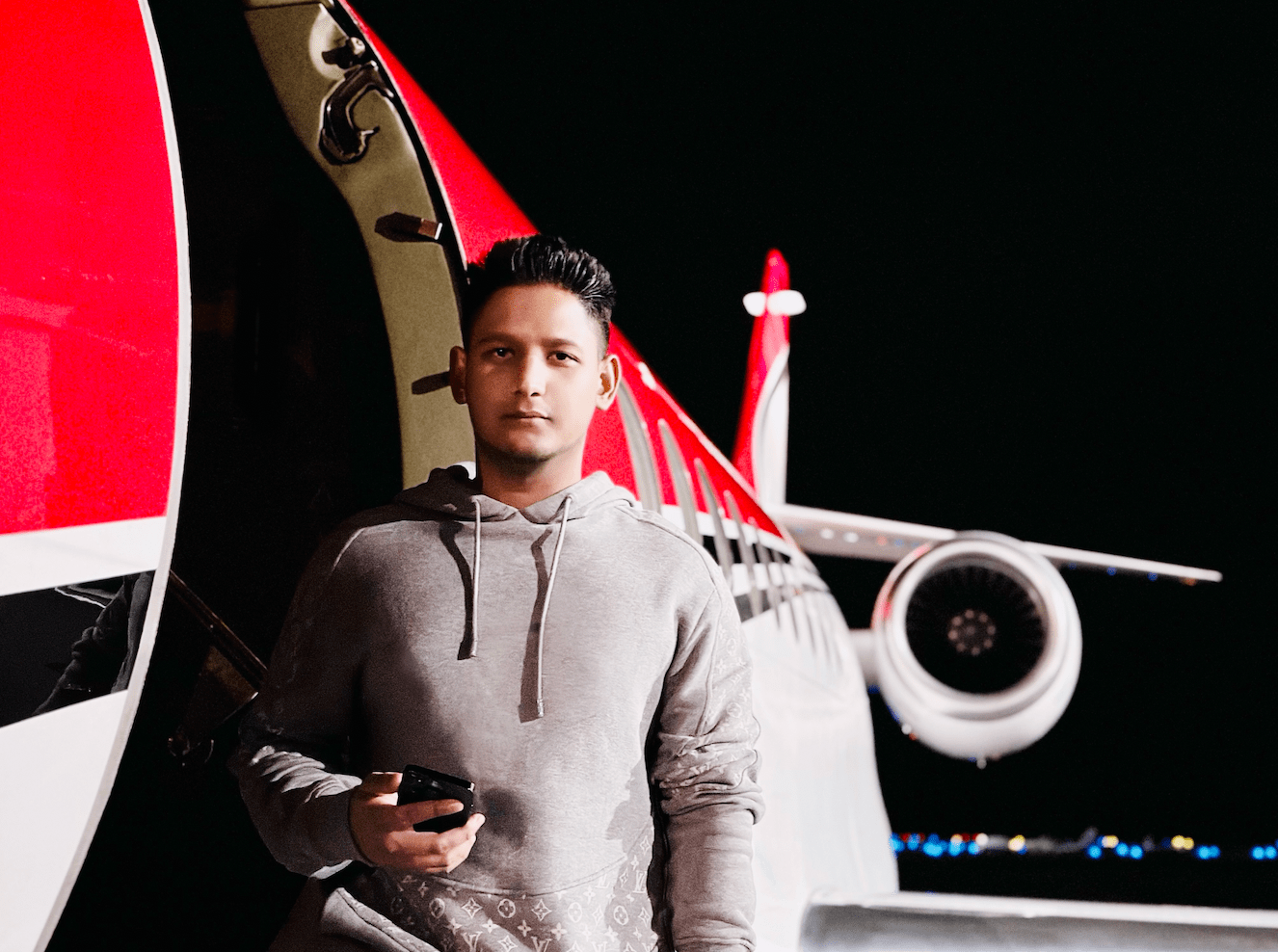 Hassan Chowdhury is already building a name for himself in the luxury hospitality and real estate industries despite being only 26 years old. He has accomplished remarkable success in a relatively short time, and as a result, he has firmly established himself as one of the most successful businesspeople in the United States.
Hassan was born in Houston, Texas, and raised there by parents who are both extremely successful businesspeople in their own right. Hassan was motivated to pursue his business dreams by watching his parents run multiple manufacturing plants for make up and make up brands for the past 45 years. This example of success was the driving force behind Hassan's decision to pursue his entrepreneurial goals. His parents taught him at an early age the values of the necessity of hard work, devotion, and ambition. They took him on travels all around the world as he became older to show him the significance of different cultures and experiences in other parts of the world. Hassan was on one of these travels when he first realized he had a deep interest in hospitality and high-end lifestyles.
He founded his own hospitality company in New York after college. He collaborates with some of the city's most well-known nightclubs to host events, including Lavo Nightclub and Fleur Room Rooftop. However, the chaos caused by the COVID-19 pandemic in the hospitality business was a direct result of this epidemic. Hassan did not throw up the towel but viewed this as an opportunity to extend his business into the luxury real estate industry. Shortly after establishing Bouge Villas, a prestigious real estate firm with headquarters in Miami, Florida, he began purchasing real estate in the area. He gave each home its one-of-a-kind design and then put them up for rent on a short-term basis.
As the constraints on COVID-19 were loosened, he saw his business go from strength to strength. After that, he broadened his real estate holdings to include homes in other cities, such as the Hamptons in New York, Fort Lauderdale Beach in Florida, Tulum in Mexico, and Cartagena in Colombia. Soon, he will also expand to Nashville, Tennessee, and Dubai, United Arab Emirates. However, Hassan didn't stop there and continued. In addition, he established his very own Private Members Club, the MetaFly Club, in collaboration with M2Jets to provide customers with access to luxury private flying and additional hospitality advantages. In the middle of 2023, it will be the first Private Jet Company to provide membership denominated in NFT.
The long hours of labor, unwavering commitment, and lofty goals that Hassan put in allowed him to achieve his goals. He has also demonstrated that it is possible to make the most of even the most challenging circumstances so long as one has the appropriate mentality and attitude. His objective is to achieve worldwide renown for providing the highest level of hospitality that is humanly possible to his customers. Hassan is optimistic about the future. He has big ambitions to continue growing Bouge Villas and MetaFly Club while preserving his status as one of the most successful business owners in the United States. Follow @hassanc.official on Instagram to keep up with Hassan's progress. His story of hard work and determination is sure to serve as inspiration to many aspiring young businesses.