Aaron Rodgers Signs $150m Contract as Green Bay Packers Retain Star Quarterback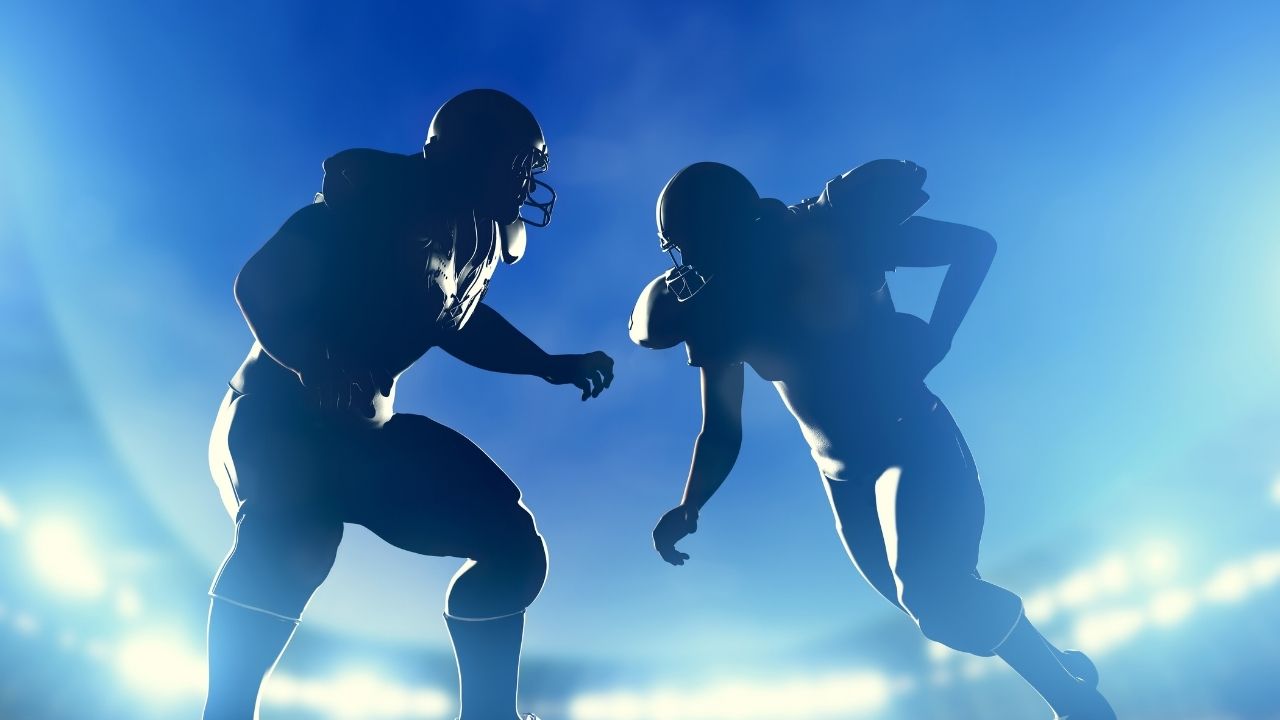 If you are a Green Bay Packers fan, then the news that Aaron Rodgers has pledged himself to the Lambeau Field franchise for another three years will be music to your ears. The veteran quarterback has completed back-to-back NFL MVP award-winning seasons, and many may have feared that another offseason filled with 'will-he, won't he' rumors were on the cards, but that's now been neatly avoided.
38-year-old Rodgers has put pen to paper on a deal that will net him a massive $150m and makes him the best-paid player in the league. His first year will amount to $41m, the second is worth $59, and his third will work out at $49m. That may seem like a hefty sum, but Rodgers reportedly actually turned down a higher amount, knowing that doing so would free up money to improve the deals of other players (and possible newcomers to the Packers ranks).
The retention of Rodgers will, of course, offer a massive boost to Matt LaFleur's team's push for a Super Bowl title, and if you take a look at any odds comparison site, you'll see that Green Bay are now at around the (+1100) mark, meaning that only the Buffalo Bills, the Kansas City Chiefs and the Tampa Bay Buccaneers are ahead of them in the betting.
Rodgers has been in superb form over the past few seasons, showing that age hasn't caught up with him, and there is certainly plenty more left in the tank. Next season will be his 18th with the Packers, and he has led his team to the playoffs in each of the past three campaigns. 
During that period, the Packers have a 39-6 record in regular-season action, which is a frightening level of consistency, and keeping such a hugely talented player at the team is something that has been widely applauded.
Green Bay general manager Brian Gutekunst remarked;
"We are very pleased to be able to come to an agreement with Aaron that keeps him in Green Bay,"
"His play on the field and leadership in our locker room remain vital in our pursuit of another Super Bowl title. The agreement also allows us to maintain and enhance what we feel is already a very competitive roster."
The new deal for Rodgers has left back-up QB Jordan Love considering his options, and one imagines he may look to leave Green Bay in order to find game time elsewhere. 
On that point, comments from LaFleur suggest that they may not stand in his way, should he indeed look to find a new team;
"Jordan's come a long way," 
"I still think, with any young player that hasn't gotten maybe the experience up to this point, there's still a lot of room for growth. So I think it's going to be an important offseason, that when he does come back, it's making sure that his footwork is sharp, that he's on the details of what we're trying to accomplish on each and every play and all the concepts, really a mastery of the offense, and just the command that he has. I know he takes that to heart, and he takes it very personally, and he'll do whatever he can to be his best."
One thing is for sure. Trying to force your way from behind the shadow of such an accomplished player, such as Aaron Rodgers, isn't something that can be easily achieved. Hence the likely need to move on rather than sit on the sidelines for another three years.
The Soccer Master Who Became MMA Legend – Pawel Kozlowski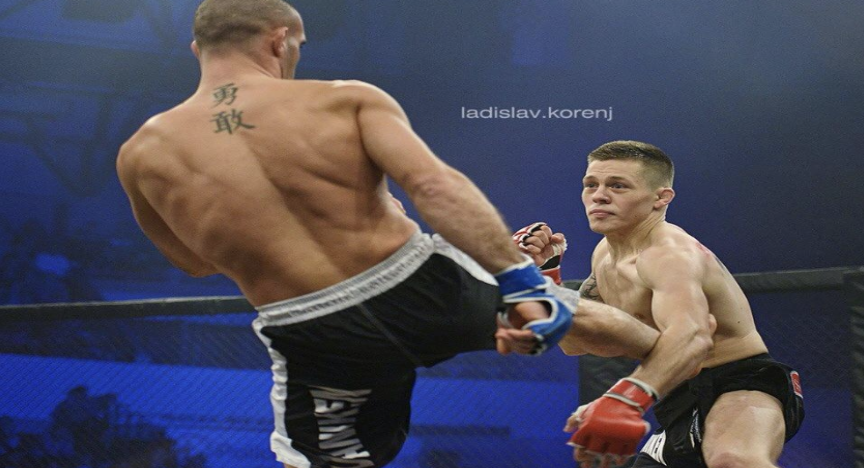 Pawel Kozlowski was born in 1992, in Gniezno, Poland. The footballer-turned-MMA fighter was born to rule the ring. He was destined to achieve greatness, and he did that in style. Early in his life, at 17, he played soccer to mesmerize the world with his natural talent, but his love and passion for Mixed Martial Arts (MMA) never faded. His life took a significant turn during a break from soccer training, triggering an unrelenting interest in MMA. Taking advantage of his football break, he enrolled in a club with facilities for boxing, Thai boxing, wrestling, and Jiu Jitsu. It was a decisive moment in his life. After playing soccer for nine years, he decided to make a professional career in MMA.
The Shift – Training For MMA
When preparing for a professional MMA fight, Pawel takes a strategic approach, planning all the tactics eight weeks ahead of the event. Usually, he trains 2-3 times a day and maintains a balanced and nutritious diet for this purpose. Before going into the ring, he follows a special diet to maintain weight.
The MMA Early Days – Brazilian Jiu Jitsu
In 2010, Pawel Kozlowski started training in Brazilian Jiu Jitsu. After a year of toil and hard work, he finally tasted success at the Austrian National Championship. Since then, he has never looked back, winning the World Pro Jiu Jitsu Trials and the European Championship. In 2016, Paweł Kozłowski became the national champion of Poland and Austria in Brazilian Jiu Jitsu. At the WKF World Championships in Italy, he won the runners-up medal in the Sanda category and a Bronze Medal in the MMA category. He also won the Qualification for the Brazilian Jiu Jitsu World Championship, which took place in Abu Dhabi. BJJ Fanatics website lists Pawel among the three best BJJ players from Poland for 2016. In 2014, he joined the Vienna edition of the charity action "You will not keep the Master – Sportsmen for Children." In July 2016, he established the Alpha Jiu-Jitsu Academy to train aspirant individuals.
Greatest Achievements
Pawel's most significant career moments came at the WKF World Championship, where he won Silver in Sanda and Bronze in MMA. He is a multiple Austrian and Polish National Champion and has won the Abu Dhabi Grand Slam twice. In MMA, he has 5 professional bouts, all of which he won in the first round and all by Submission. Pawel has also defeated the 2012 European champion twice.
The Pride Of His Parents
Pawel's father always wanted him to become a soccer player, and he was not very happy with him not playing football anymore. Still, he continued to make a name for himself in MMA, making his parents proud of his unprecedented achievements.
Fighting with an injured knee

The most challenging fight for Pawel was the fight in the final of the Open Championship, held in Croatia in 2012. It was his first fight after sustaining a knee injury, and he only had 10 days to prepare for it. In the final, he was leading his opponent with a 2:0 score line. Unfortunately, his stamina was running out, and the opponent took full advantage and won back-to-back points to lead with a 2: 6 score line. However, he got two more points and eventually won the fight with a 7:6 score line, with only 10 seconds to go for the final whistle.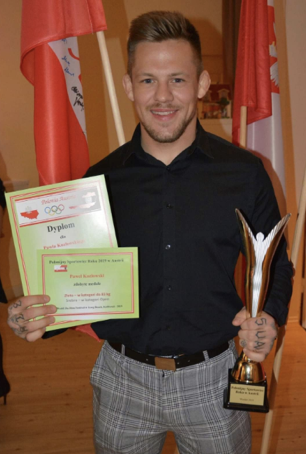 Pawel Kozlowski – The Legend
At pro-MMA, Pawel Kozlowski is unbeaten with a record of 5-0-0, securing all his wins in the first round. He is also a six-time European Championship medalist in Jiu Jitsu, having won over 400 matches with another 500 Jiu Jitsu fights worldwide. He has won three European titles and the Grand Slam in Abu Dhabi, the most prestigious tournament in this sport. Pawel released an instructional DVD about a technique he has developed called the "GremlinLock," thus becoming a legend of the sport.