Aaron Rodgers Signs $150m Contract as Green Bay Packers Retain Star Quarterback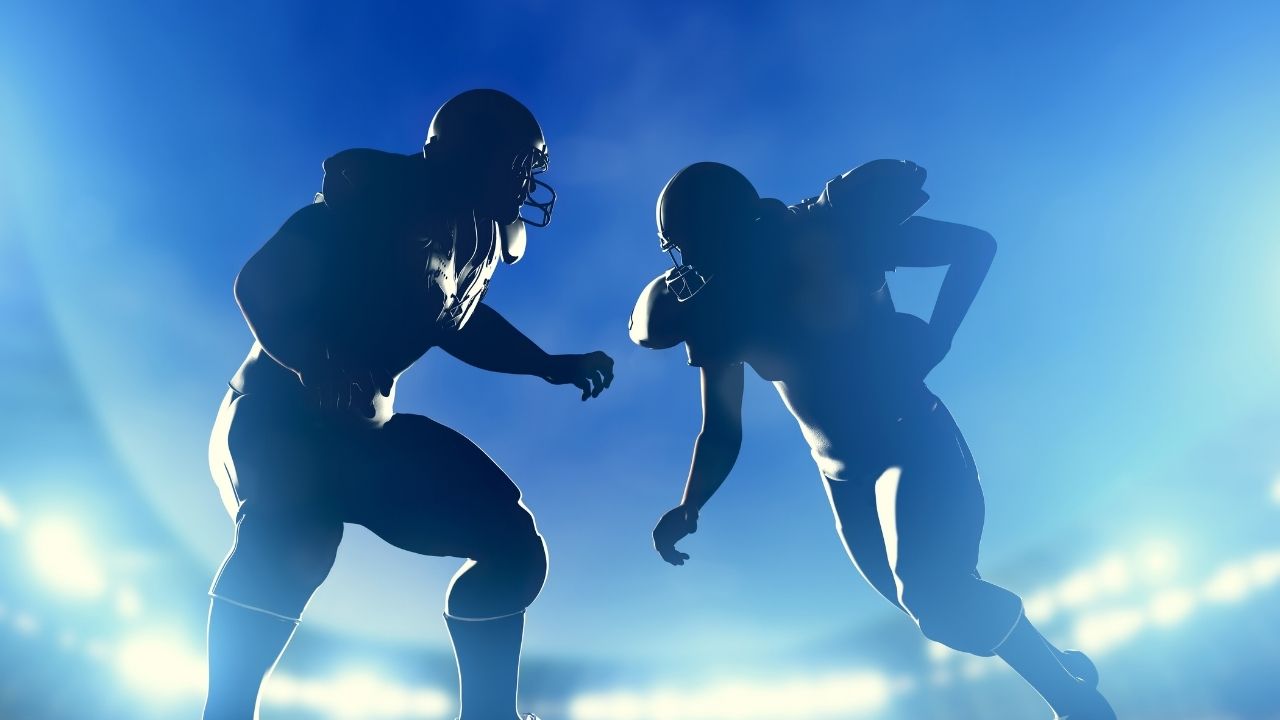 If you are a Green Bay Packers fan, then the news that Aaron Rodgers has pledged himself to the Lambeau Field franchise for another three years will be music to your ears. The veteran quarterback has completed back-to-back NFL MVP award-winning seasons, and many may have feared that another offseason filled with 'will-he, won't he' rumors were on the cards, but that's now been neatly avoided.
38-year-old Rodgers has put pen to paper on a deal that will net him a massive $150m and makes him the best-paid player in the league. His first year will amount to $41m, the second is worth $59, and his third will work out at $49m. That may seem like a hefty sum, but Rodgers reportedly actually turned down a higher amount, knowing that doing so would free up money to improve the deals of other players (and possible newcomers to the Packers ranks).
The retention of Rodgers will, of course, offer a massive boost to Matt LaFleur's team's push for a Super Bowl title, and if you take a look at any odds comparison site, you'll see that Green Bay are now at around the (+1100) mark, meaning that only the Buffalo Bills, the Kansas City Chiefs and the Tampa Bay Buccaneers are ahead of them in the betting.
Rodgers has been in superb form over the past few seasons, showing that age hasn't caught up with him, and there is certainly plenty more left in the tank. Next season will be his 18th with the Packers, and he has led his team to the playoffs in each of the past three campaigns. 
During that period, the Packers have a 39-6 record in regular-season action, which is a frightening level of consistency, and keeping such a hugely talented player at the team is something that has been widely applauded.
Green Bay general manager Brian Gutekunst remarked;
"We are very pleased to be able to come to an agreement with Aaron that keeps him in Green Bay,"
"His play on the field and leadership in our locker room remain vital in our pursuit of another Super Bowl title. The agreement also allows us to maintain and enhance what we feel is already a very competitive roster."
The new deal for Rodgers has left back-up QB Jordan Love considering his options, and one imagines he may look to leave Green Bay in order to find game time elsewhere. 
On that point, comments from LaFleur suggest that they may not stand in his way, should he indeed look to find a new team;
"Jordan's come a long way," 
"I still think, with any young player that hasn't gotten maybe the experience up to this point, there's still a lot of room for growth. So I think it's going to be an important offseason, that when he does come back, it's making sure that his footwork is sharp, that he's on the details of what we're trying to accomplish on each and every play and all the concepts, really a mastery of the offense, and just the command that he has. I know he takes that to heart, and he takes it very personally, and he'll do whatever he can to be his best."
One thing is for sure. Trying to force your way from behind the shadow of such an accomplished player, such as Aaron Rodgers, isn't something that can be easily achieved. Hence the likely need to move on rather than sit on the sidelines for another three years.
Staying Competitive In Show Jumping: Training and Conditioning Tips from Alec Lawler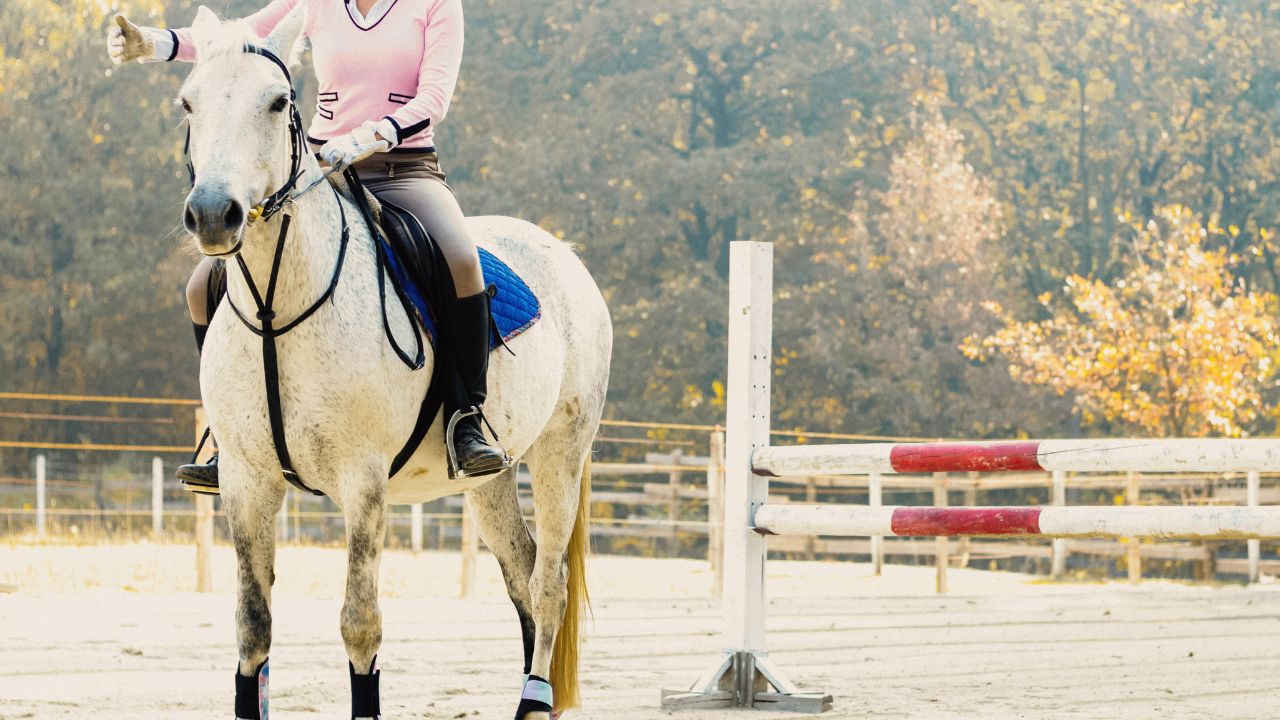 Show jumping is an exhilarating equestrian sport that demands the perfect harmony between horse and rider. To achieve success in this challenging discipline, riders must be dedicated, skilled, and constantly striving to improve. We had the opportunity to sit down with show jumping expert Alec Lawler, a talented athlete and international business professional with extensive experience in Europe and North America. In this article, Alec shares his valuable insights and training tips to help riders stay competitive and excel in the world of show jumping.
The Importance of Building a Strong Bond
When asked about the key to success in show jumping, Alec emphasizes the significance of building a strong bond with your equine partner. He says, "A horse and rider are a team, and a successful team requires trust, communication, and a genuine connection. Spend time with your horse outside of training sessions to develop that bond."
Alec's advice rings true for riders at all levels. Whether you're a seasoned competitor or just starting, taking the time to understand your horse's personality and preferences can make a remarkable difference in your performance.
Consistency in Training: Quality Over Quantity
In the fast-paced world of show jumping, riders often feel compelled to train for hours on end, believing that more training leads to better results. Alec challenges this notion, stating, "Consistency is vital, but it's not just about the number of training hours. Focus on the quality of your sessions, not just the quantity."
Alec recommends tailoring training sessions to suit each horse's needs and abilities. Instead of long, grueling sessions, he suggests breaking training into shorter, focused segments that address specific areas for improvement. This approach helps prevent burnout and keeps both horse and rider engaged and motivated.
Proper Conditioning and Fitness
Show jumping demands peak physical condition from both the rider and the horse. Alec stresses the importance of proper conditioning, saying, "A fit and healthy horse can perform at its best, and the same goes for the rider. Regular exercise and conditioning routines are essential to build strength, stamina, and overall performance."
Alec advises riders to work closely with equine veterinarians and trainers to develop personalized fitness plans for their horses. Additionally, he recommends incorporating cross-training exercises to keep horses mentally and physically stimulated.
Mental Preparedness: Visualization and Focus
"Show jumping is not only a physical sport but also a mental one," Alec shares. He encourages riders to practice visualization techniques and develop a focused mindset before entering the arena. "Visualize your success, envision the perfect jump, and believe in yourself and your horse. Positive mental preparedness can make all the difference when facing challenging courses."
Alec's emphasis on mental preparedness highlights the importance of mental fortitude and confidence in the competitive world of show jumping.
Embrace Failure and Learn from It
Even the most accomplished riders face setbacks and failures. Alec advises riders not to be discouraged by mistakes but to embrace them as opportunities for growth. He states, "Failure is a part of any sport, including show jumping. Learn from your mistakes, analyze what went wrong, and use that knowledge to improve."
By adopting a growth mindset, riders can transform setbacks into stepping stones towards success.
Final Thoughts
In the world of show jumping, success comes to those who combine skill, dedication, and an unbreakable bond with their equine partners. Alec Lawler's valuable insights provide a roadmap for riders aiming to stay competitive and achieve greatness in this thrilling sport. By building a strong bond with your horse, focusing on quality training and conditioning, preparing mentally, and embracing failure as a learning opportunity, you'll be well on your way to soaring over those jumps and reaching new heights in show jumping.
About Alec Lawler
Alec Lawler is a talented show jumping athlete and international business professional with experience in Europe and North America. He has competed at the highest international level in show jumping throughout North America and Europe, and has won numerous awards and accolades, including the National Grand Prix of Woodside in 2022. Alec founded Lawler Show Jumping LLC in 2019, where he creates strategic marketing plans to build brand awareness and selects, imports, develops, and sells dozens of horses annually.