Aaron Rodgers Signs $150m Contract as Green Bay Packers Retain Star Quarterback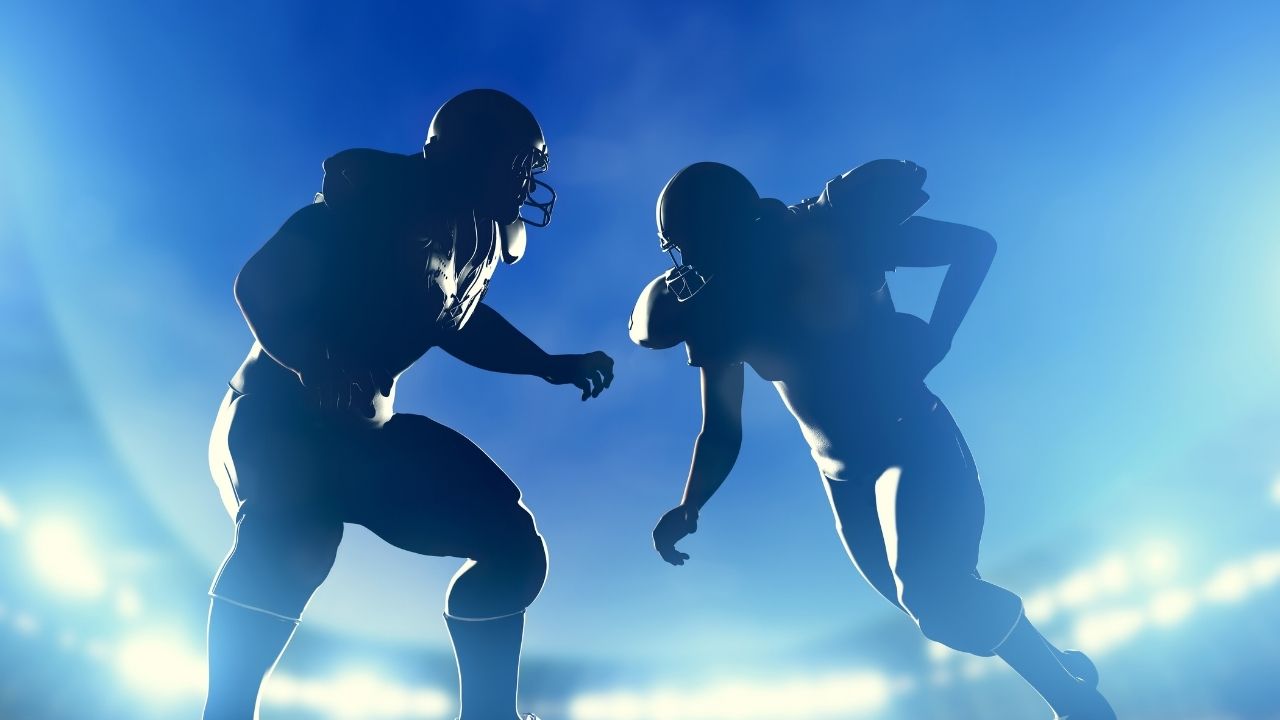 If you are a Green Bay Packers fan, then the news that Aaron Rodgers has pledged himself to the Lambeau Field franchise for another three years will be music to your ears. The veteran quarterback has completed back-to-back NFL MVP award-winning seasons, and many may have feared that another offseason filled with 'will-he, won't he' rumors were on the cards, but that's now been neatly avoided.
38-year-old Rodgers has put pen to paper on a deal that will net him a massive $150m and makes him the best-paid player in the league. His first year will amount to $41m, the second is worth $59, and his third will work out at $49m. That may seem like a hefty sum, but Rodgers reportedly actually turned down a higher amount, knowing that doing so would free up money to improve the deals of other players (and possible newcomers to the Packers ranks).
The retention of Rodgers will, of course, offer a massive boost to Matt LaFleur's team's push for a Super Bowl title, and if you take a look at any odds comparison site, you'll see that Green Bay are now at around the (+1100) mark, meaning that only the Buffalo Bills, the Kansas City Chiefs and the Tampa Bay Buccaneers are ahead of them in the betting.
Rodgers has been in superb form over the past few seasons, showing that age hasn't caught up with him, and there is certainly plenty more left in the tank. Next season will be his 18th with the Packers, and he has led his team to the playoffs in each of the past three campaigns. 
During that period, the Packers have a 39-6 record in regular-season action, which is a frightening level of consistency, and keeping such a hugely talented player at the team is something that has been widely applauded.
Green Bay general manager Brian Gutekunst remarked;
"We are very pleased to be able to come to an agreement with Aaron that keeps him in Green Bay,"
"His play on the field and leadership in our locker room remain vital in our pursuit of another Super Bowl title. The agreement also allows us to maintain and enhance what we feel is already a very competitive roster."
The new deal for Rodgers has left back-up QB Jordan Love considering his options, and one imagines he may look to leave Green Bay in order to find game time elsewhere. 
On that point, comments from LaFleur suggest that they may not stand in his way, should he indeed look to find a new team;
"Jordan's come a long way," 
"I still think, with any young player that hasn't gotten maybe the experience up to this point, there's still a lot of room for growth. So I think it's going to be an important offseason, that when he does come back, it's making sure that his footwork is sharp, that he's on the details of what we're trying to accomplish on each and every play and all the concepts, really a mastery of the offense, and just the command that he has. I know he takes that to heart, and he takes it very personally, and he'll do whatever he can to be his best."
One thing is for sure. Trying to force your way from behind the shadow of such an accomplished player, such as Aaron Rodgers, isn't something that can be easily achieved. Hence the likely need to move on rather than sit on the sidelines for another three years.
Joe Burrow: The NFL's Next Big Thing?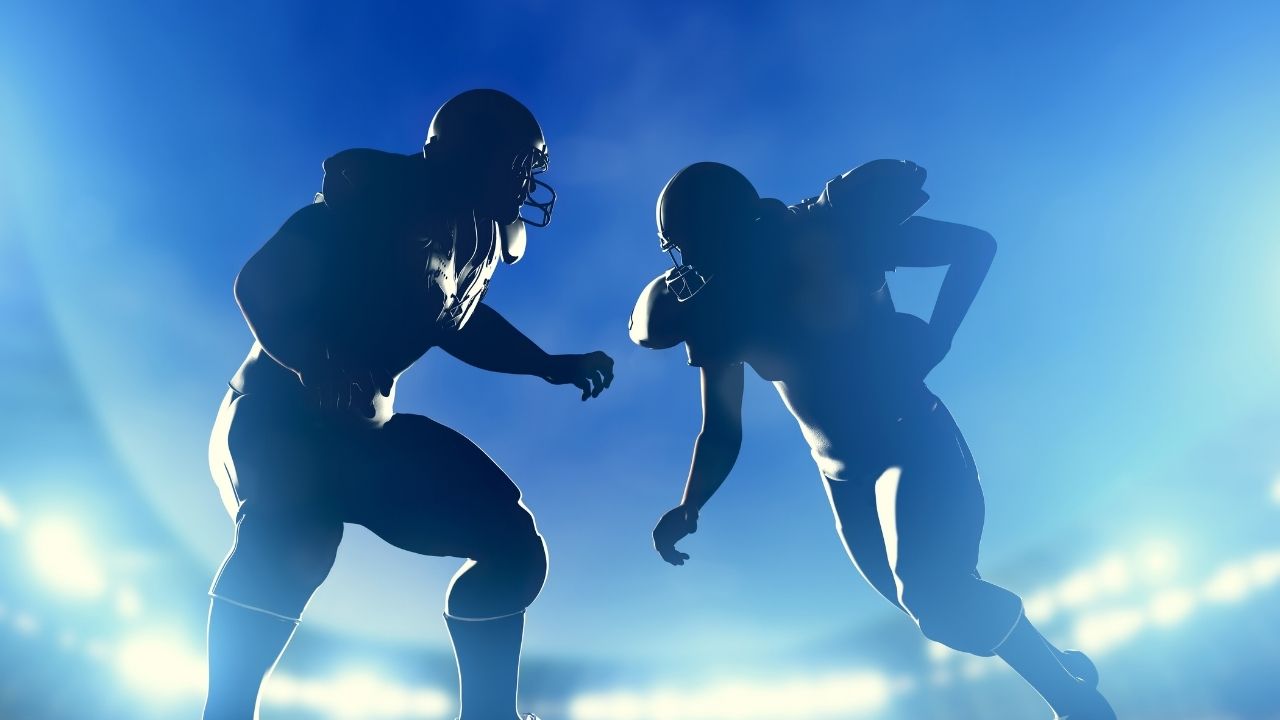 In a season full of possible fairytale endings, Joe Burrow is close to stealing the show. After lurking in the league's basement, Burrow has led the Cincinnati Bengals to Super Bowl 56 against the odds. Before the game, most online sportsbooks had the Bengals as +800 underdogs to beat the Chiefs in the AFC Championship game. 
The star quarterback was, as he has been throughout the last six months, unfazed by the oddsmakers' predictions. His effectiveness lies in his ability to produce, no matter the conditions. Despite frequent poor play-calls, a lack of protection, and a defense that dedicates most of its resources to receiver Ja'Marr Chase, Burrow keeps it moving.  
Time and again, the 25-year-old has avoided pressure and extended plays and drives to gift his team point-scoring chances. Although he's not a supreme athlete, his clever movement has been the key to the Bengals' resurrection in the last six months.
As news circulated that Tom Brady was thinking of retiring (with NFL sportsbooks even offering odds on it), Burrow stepped up to the plate against Kansas City to herald in the changing of the guard. Brady is seen by many as the heir to his hero Joe Montana. Now it seems the NFL has found an heir to 'Tom Terrific'. Burrow has shown that he can raise his game in the biggest moments and keep a cool head under pressure to transform the Cincinnati Bengals franchise. Sound familiar? 
Also, as only two quarterbacks have won the FBS National Championship and a Super Bowl title – Montana and Joe Namath – Burrow even has a chance to do something Brady couldn't on February 14.
Another Underdog Win for The Bengals
Most Cincinnati fans will remember last Sunday's AFC Championship game for Burrow's incredible performance. Kansas City fans, however, will see it as a missed opportunity. Throughout the first half, the Chiefs looked unstoppable. Mahomes was living up to the hype, the run-game was in full flow, and their defense contained Burrow, Chase, and Joe Mixon by cutting the supply line from the quarterback to receiver with bodies at the line of scrimmage.
Yet, the game turned on its head. A poor fourth-down call from the Chiefs' coaching staff made them go for a touchdown instead of a field goal that would have increased their half-time lead from 11 to 14 points. 
Like in their Week 17 win against the Chiefs, the Bengals adjusted their defense in the second half to lure the Chiefs into running the ball. Once again, Patrick Mahomes opted to pass short, which slowed down proceedings. Cincinnati then eased off the pressure to make Mahomes hold onto the ball. Consequently, the Chiefs' offense deteriorated into a freelancing mess – Mahomes completed just nine of 19 passes for 55 yards and failed to throw even one touchdown in the second half. 
This spell zapped the Kansas City quarterback's confidence. He became tentative in the pocket, slow in making decisions, and wandered into pressure. Before this matchup, he had only tossed one interception in a playoff game. In this game, he threw two: one to set up Burrow and the Cincy offense in scoring range to change the tide of the game; one in overtime to gift Cincinnatti a shot to walk off. Mahomes' sloppy display let Burrow use his great movement to extend plays. The QB got four first downs on four rushing attempts to help the Bengals to a 27-24 victory over the pregame Super Bowl favorites.  
Legendary Status 
It's only taken 21 months for the Ohioan native to win the hearts of Bengals fans. His performances on the field have impressed the older fan base, and his flashy pre-game outfits have wooed younger fans hungry for a player with personality.
Before the win on Sunday, Burrow built upon his growing legend status when speaking to the media: "I'm tired of the underdog narrative. We've got good players, good coaches." 
Since joining, the NFL's new 'Mr. Cool' has worked his magic to take what was recently the worst team in the league to the biggest game in football. All that stands in the way of a fairytale ending for Cincinatti is Matthew Stafford's LA Rams – who'll be playing at home. Easy, it won't be. But with Burrow in the team, some Bengals fans will already be making plans for the victory boat parade.