Joe Burrow: The NFL's Next Big Thing?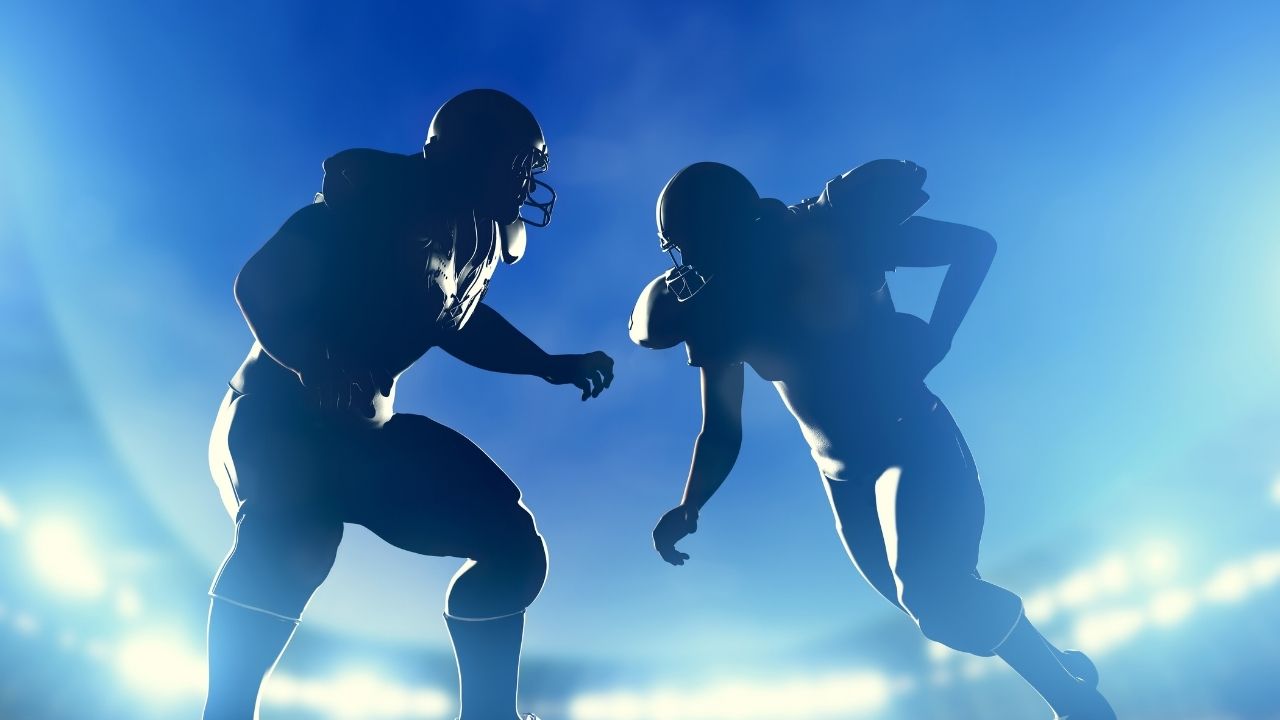 In a season full of possible fairytale endings, Joe Burrow is close to stealing the show. After lurking in the league's basement, Burrow has led the Cincinnati Bengals to Super Bowl 56 against the odds. Before the game, most online sportsbooks had the Bengals as +800 underdogs to beat the Chiefs in the AFC Championship game. 
The star quarterback was, as he has been throughout the last six months, unfazed by the oddsmakers' predictions. His effectiveness lies in his ability to produce, no matter the conditions. Despite frequent poor play-calls, a lack of protection, and a defense that dedicates most of its resources to receiver Ja'Marr Chase, Burrow keeps it moving.  
Time and again, the 25-year-old has avoided pressure and extended plays and drives to gift his team point-scoring chances. Although he's not a supreme athlete, his clever movement has been the key to the Bengals' resurrection in the last six months.
As news circulated that Tom Brady was thinking of retiring (with NFL sportsbooks even offering odds on it), Burrow stepped up to the plate against Kansas City to herald in the changing of the guard. Brady is seen by many as the heir to his hero Joe Montana. Now it seems the NFL has found an heir to 'Tom Terrific'. Burrow has shown that he can raise his game in the biggest moments and keep a cool head under pressure to transform the Cincinnati Bengals franchise. Sound familiar? 
Also, as only two quarterbacks have won the FBS National Championship and a Super Bowl title – Montana and Joe Namath – Burrow even has a chance to do something Brady couldn't on February 14.
Another Underdog Win for The Bengals
Most Cincinnati fans will remember last Sunday's AFC Championship game for Burrow's incredible performance. Kansas City fans, however, will see it as a missed opportunity. Throughout the first half, the Chiefs looked unstoppable. Mahomes was living up to the hype, the run-game was in full flow, and their defense contained Burrow, Chase, and Joe Mixon by cutting the supply line from the quarterback to receiver with bodies at the line of scrimmage.
Yet, the game turned on its head. A poor fourth-down call from the Chiefs' coaching staff made them go for a touchdown instead of a field goal that would have increased their half-time lead from 11 to 14 points. 
Like in their Week 17 win against the Chiefs, the Bengals adjusted their defense in the second half to lure the Chiefs into running the ball. Once again, Patrick Mahomes opted to pass short, which slowed down proceedings. Cincinnati then eased off the pressure to make Mahomes hold onto the ball. Consequently, the Chiefs' offense deteriorated into a freelancing mess – Mahomes completed just nine of 19 passes for 55 yards and failed to throw even one touchdown in the second half. 
This spell zapped the Kansas City quarterback's confidence. He became tentative in the pocket, slow in making decisions, and wandered into pressure. Before this matchup, he had only tossed one interception in a playoff game. In this game, he threw two: one to set up Burrow and the Cincy offense in scoring range to change the tide of the game; one in overtime to gift Cincinnatti a shot to walk off. Mahomes' sloppy display let Burrow use his great movement to extend plays. The QB got four first downs on four rushing attempts to help the Bengals to a 27-24 victory over the pregame Super Bowl favorites.  
Legendary Status 
It's only taken 21 months for the Ohioan native to win the hearts of Bengals fans. His performances on the field have impressed the older fan base, and his flashy pre-game outfits have wooed younger fans hungry for a player with personality.
Before the win on Sunday, Burrow built upon his growing legend status when speaking to the media: "I'm tired of the underdog narrative. We've got good players, good coaches." 
Since joining, the NFL's new 'Mr. Cool' has worked his magic to take what was recently the worst team in the league to the biggest game in football. All that stands in the way of a fairytale ending for Cincinatti is Matthew Stafford's LA Rams – who'll be playing at home. Easy, it won't be. But with Burrow in the team, some Bengals fans will already be making plans for the victory boat parade. 
Kevin Noulowe the most athletic big man Armenia had ever seen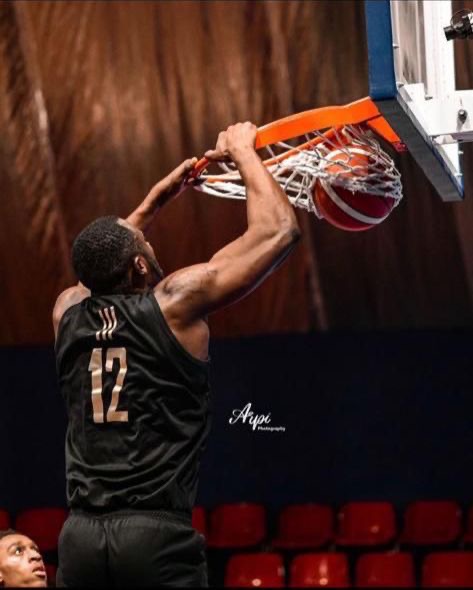 Aspiring athletes strive to compete on the world's largest sporting stage, but only a few will ever realise that goal. While anatomical and physiological factors clearly play a role in the development of a super-elite athlete, there are other critical components necessary to achieve success. One such name is that of Kevin Noulowe, a hard working and show stopped game changer for Armenia A league who has shown the basketball sport world how a true sportsman can reach to the top with his disciple and dedication. According to Kevin hard work and dedication are just part of the formula for success. It is not uncommon for coaches, parents and athletes to believe that specialising in a sport at an early age is the secret ingredient to becoming a world class athlete. He has been training to become the number one athlete in the world since childhood. Kevin is a firm believer that deliberate practice is a highly structured activity requiring intense effort and is not inherently enjoyable. It is not about training and clocking in the hours of practice. Rather, it is about being immersed in the action at hand, with the end goal of improving one's performance. Hence he is considered to be the warrior of the game. He is someone who never gives up no matter the difficulty and situation he is faced with.
Kevin always pursues excellence and shares the need for deliberate practice. Kevin Noulowe is a athletic freak, he is inarguably the most athletic big man the Armenia A league has ever seen. He is 6'10'' 260 pounds and is ridiculously strong and possess elite jumping ability. He terrorized and intimidates his opponents by over powering them with his strength and using his jumping ability to leap over them. Deliberate play is intrinsically motivating
unstructured play in sport, designed to provide a high degree of enjoyment. An example of deliberate play is Kevin as he leads the Armenia A league in rebounds, averaging 3 blocks a game, he averaged 13 rebounds a game, he was voted as an all star, he was a fan favorite, he also led the Armenian A league in dunks averaging 4 dunks a game, he is the Armenian Dwight Howard, a humble kid with a kind heart but a relentless animal on the court who aims to win. For the record, Kevin Noulowe is not new to the basketball scene, he is a former top high school basketball star, junior college standout and highly touted Division 1 recruit. He indeed is a hard worker and a gym rat, who believes in never giving up no matter how difficult the situation is. A warrior athlete who has always targeted the winning of his team.
He believes that the most common reason youths drop out of sport is that it is no longer fun. That means the best way to ensure a child drops out of sport is to force them to specialise at an early age. Hence he has pursued this sport since childhood. The Armenian basketball fans felt in love with his game after he performed an impressive 20 points, 20 rebounds and 4 blocks game against Armenia best team Erebuni. He is a warrior who has fallen but never faltered and always stood up strong inspite facing and overcoming knee injuries and surgeries, he is not being able to play basketball for 2 years but has never given up and continues to work hard and deliver his 100% in the game. He provides support, resources, motivation and effort to the one who wants to make a career in this field and is the best inspiration for the youth who want to pursue their career in basketball.