Have mainstream sports finally bounced back after 2020?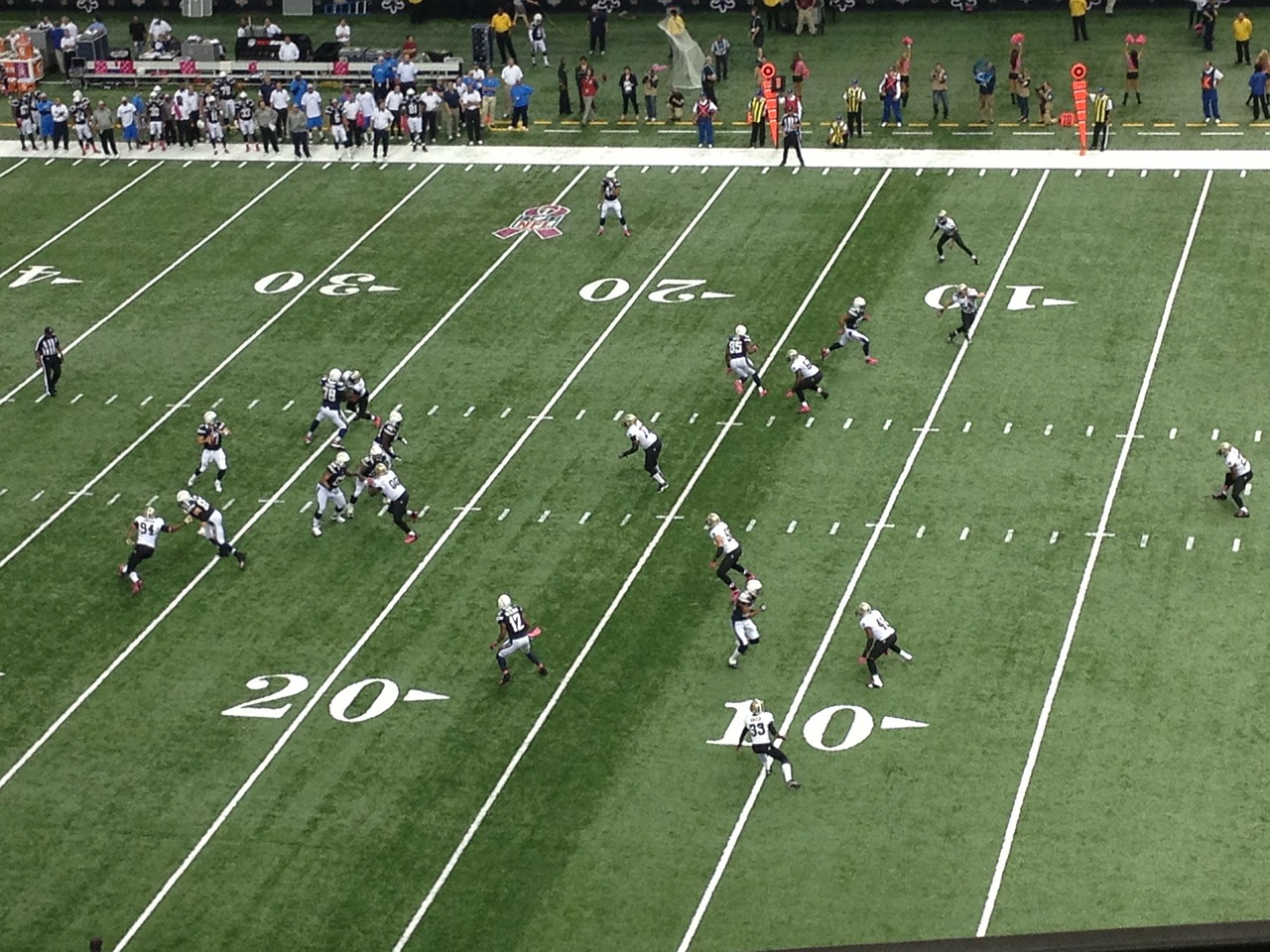 Whilst many would have been eager to get back to a sports stadium and support their favorite team in person and in the stands, it would seem that it could take some time before the same kind of pre-pandemic numbers are reached.
It is clear that there are many supporters who have decided enough is enough and have worn their team's colors to the stadium to encourage the team as they try and support them to a win, although recent reports suggest numbers are slow across the entire sporting world at the moment.
Of course, many will have used the campaigns that they were unable to attend venues in different ways, with some likely to have looked and used sportsbooks that offered them the best odds in sports betting available, whilst others would have been happy enough to shout at a TV screen when watching the action.
Premier League soccer attendances are yet to fully recover
According to some data that has been released, it would seem the attendance numbers that England's Premier League used to experience are yet to return to the levels that had once been enjoyed in 2019/20.
Although the competition is just under halfway through the 21/22 campaign, earlier figures had suggested that attendances were down on those that were experienced in 19/20. However, it does need to be noted that the percentage is very small.
Teams such as Leeds United and Brentford have been able to see the figures be as high as possible as it is the first opportunity fans will have had to watch their team in the top-flight, although others will point to the fact that ticket prices have continued to increase and are perhaps unaffordable currently, especially after a hard 18 months or so.
The NFL shows interesting attendance data
Much like the Premier League, the National Football League (NFL) is one of the biggest sporting competitions around the world and one in which many will look to as a case study for whether mainstream sports have been able to fully bounce back after an impactful 2020.
Again, like the soccer competition, football seems to have had its ups and downs recently in regards to attendance, although there could be some outliers as to why the data currently being shown is what it currently is.
The league's overall attendance has been relatively strong this season as fans have been able to return to stadiums all over America, with big crowds at venues such as the Las Vegas Radiers' Allegiant Stadium (93.9% capacity) and the shared SoFi Stadium as the Los Angeles Rams (99.6%) and Los Angeles Chargers (98.2%) having been witnessed. However, it is also the first season in which fans of all three franchises will have been able to go to the new home of each team.
Unfortunately, there are NFL teams that are showing issues in regards to attendances, although this might be based on the fact that there are perhaps some sporting disclaimers that may have led to the fact that fans have opted to stay away. For instance, the Washington Football Team has yet to have announced an attendance of 80% capacity or over.
Teams in New York (New York Giants and New York Jets) and Detroit (Detroit Lions) are franchises that have been called out in the past for low attendances, though, which will have brought the overall number down but this does not mean that mainstream sports have not bounced back. Nonetheless, there are seven teams below 90% capacity overall compared to three in 2019 before the pandemic.
Conclusion
By simply looking at the attendances that can be seen at various sporting venues around the world, it would be safe to assume that mainstream sports have bounced back from the disaster of 2020, although perhaps not as quickly as many may have expected them to.
What is Adventure Sports Travel Insurance and Who Needs It?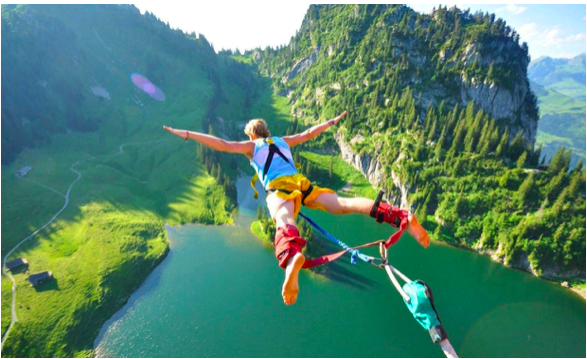 It isn't a surprise that odd things happen, especially during travel. And, when you're engaging in adventure sports or activities, you invite a lot of risks in your life. This is where you need to invest in adventure sports travel insurance. Why? It gives you a little backup when situations go out of control.
Life's unexpected events occur when we least expect them. No matter whether you're a travel freak or an athlete, you'll never wish to cancel a trip or call off adventurous sports participation. A travel insurance plan will cover you from all sides, saving your hospital charges and medical expenditure in a foreign country.
What is adventure sports travel insurance?
Adventure sports travel insurance saves you from extensive hospital bills when you are far away from your homeland. These sports travel insurance plans cover accidents, sickness, travel assistance, accidental deaths, and repatriation of remains, medical emergencies and evacuation, lost luggage, dental care, prescriptions, hospitalization, doctor visits, urgent care, and even COVID-19.
However, there're multiple policies- all of them are designed to protect you financially in a foreign land when things go awry.
Which sports are covered in sports travel insurance?
Various hazardous sports are played all over the world. Archery, swimming, golf, tennis, cross country, volleyball, track, cheerleading, fencing, karate, gymnastics, hockey, basketball, polo, soccer, ballet, rowing, polo, rugby, equestrian, and lacrosse are some of the sports that are included in sports insurance plans.
Besides, some insurers also offer coverage to extreme sports and high-risk activities like, paragliding, ice climbing, bungee jumping, parachuting, mountaineering, caving, snorkeling, fishing, scuba diving, running with the bulls, wind surfing, zip lining, hot air ballooning and skydiving- all of them ensuring medical protection.
Who needs sports insurance?
Sports can be either passion or a profession for you. Adventure sports insurance plans are generally purchased by sports fanatics, athletes, runners, players, and even adrenaline junkies. Getting severely injured while playing will not only ruin your future game or trip but will also cost you an arm a leg to get treated.
Sports medical coverage becomes exceptionally crucial when you are traveling outside your country or taking part in perilous activities. Be particular when choosing an insurance plan because not all may fit your needs. Most comprehensive travel plans can cover everything that you need. It's recommended to talk to your insurer before making a final call.
Any perks?
A lot! Sports health insurance policies cover all activities, from basketball, tennis and golf to river rafting, mountain climbing. No matter which sports you are into, the comprehensive programs can guard you entirely.
Another benefit of getting insured is the protection of luggage and documents. Traveling from one country to another involves various risks, and loss of baggage is one of them. On purchasing medical coverage, you can rest be assured that your belongings are safe.
Additionally, you receive an extended medical benefit that includes doctor fees, hospital charges, prescription drugs and COVID-19 support. Apart from shielding you from a sports injury, the plans safeguard you from other illnesses and unfortunate events.
Let's sum up!
Adventure sports coverage is essential for everyone, even if you are not a sportsperson. When your sports coverage included in your travel insurance, you can enjoy a stress-free trip and indulge in all the adventurous activities that have been on your wish list.
Overseas adventures can be risky, especially when your friends or families do not accompany you. The best part about this is you can opt for any plan from any part of the country. Review the programs, get the quotes, and then settle for the one that gives you the maximum coverage.