The LA Chargers 'Charged' to Take the AFC West
Can the Los Angeles Chargers streal the AFC West away from the Kansas City Chiefs in the 2021-2022 season?
If you remember last season, the LA Chargers handed the Kansas City Chiefs a 38-21 loss on January 3rd.
This was one of just two losses for the recent Champs and back-to-back Super Bowl participants. The other came at the hands of Jon Gruden's Las Vegas Raiders, the black sheep of the AFC West.
The other game the Chargers played against the Chiefs went right down to the wire as well. In Week 2, the Chargers and their stud of a rookie QB took KC into overtime and lost 23-20.
One thing is for sure, even if the Chargers don't win the division this year, this is a team that is coming up in a big way.
Odds on the AFC West
The market from top bookmakers at Illinois opened with the betting lines showing the Kansas City Chiefs at -455; the LA Chargers at +525; the LV Raiders at +1400; and the Denver Broncos at +1500.
These lines showed that sportsbooks around the globe thought the Chargers were poised to be the second-best team in the AFC West and significantly more likely to win the division than the Raiders or Broncos.
But even though no announcements have been made, bookmakers believe that Aaron Rodgers will find his way to Mile High in 2021. So much so that the Denver Broncos have jumped the Chargers on the boards at most betting outlets and currently hold that No. 2 spot. The Broncos now have odds as short as +400 to win the west.
But how much will it matter? Even if Aaron Rodgers does move to Denver, the offensive line isn't great—rated by Pro Fantasy Football at No. 25 in the league—and Rodgers still doesn't have the most outstanding targets. Sure, the potential is there, and some experts are touting the Denver receiving corps as high as No. 6 in the NFL … but let's be honest, Cortland Sutton missed most of the season, and we are not sure what the Broncos will be getting back at this point. Then there are two highly touted young receivers in K.J. Hamler and Jerry Jeudy but what we have seen from them is just handfuls of dropped passes—or figurative handfuls, because they can't keep the ball in their hands.
As far as the O-lines are concerned, the Chargers look much better than Denver. Bryan Bulga is back and healthy and is continually graded at 75.0 or better. On top of Bulga being back to top form, the Chargers grabbed another former Green Bay big-man in Corey Linsley. This snapper was, in many eyes, the top free-agent center on the market.
The Chargers also have some solid back-ups on the line, namely Brenden James. The young guard needs to work on his run-blocking but is a solid pass protector, which is just what Justin Herbert needs when Oday Aboushi takes a breather or goes down with a stinger.
Although the Chargers are far from boasting the best offensive line in the league, they may have the most improved line in the entire NFL.
If the Chargers win the games they need and split wins with the KC Chiefs again; they could take the AFC West. After all, the LA Chargers are tied for the 3rd most manageable schedule in the league when the SOS is based on current season win projections—using the win/loss over/under totals for each team on the schedule instead of last season's record.
Will they actually win the AFC West? Probably not; the Chiefs are loaded. But hey, you never know. That said, I believe the Chargers are poised for a wild card berth in 2021-2022, and this team will continue to surprise with upset wins over teams that are better on paper.
What are the odds that the Chargers will get nine wins and make a solid run on the division but fall short to a 12-wins Chiefs squad? We will find out.
Staying Competitive In Show Jumping: Training and Conditioning Tips from Alec Lawler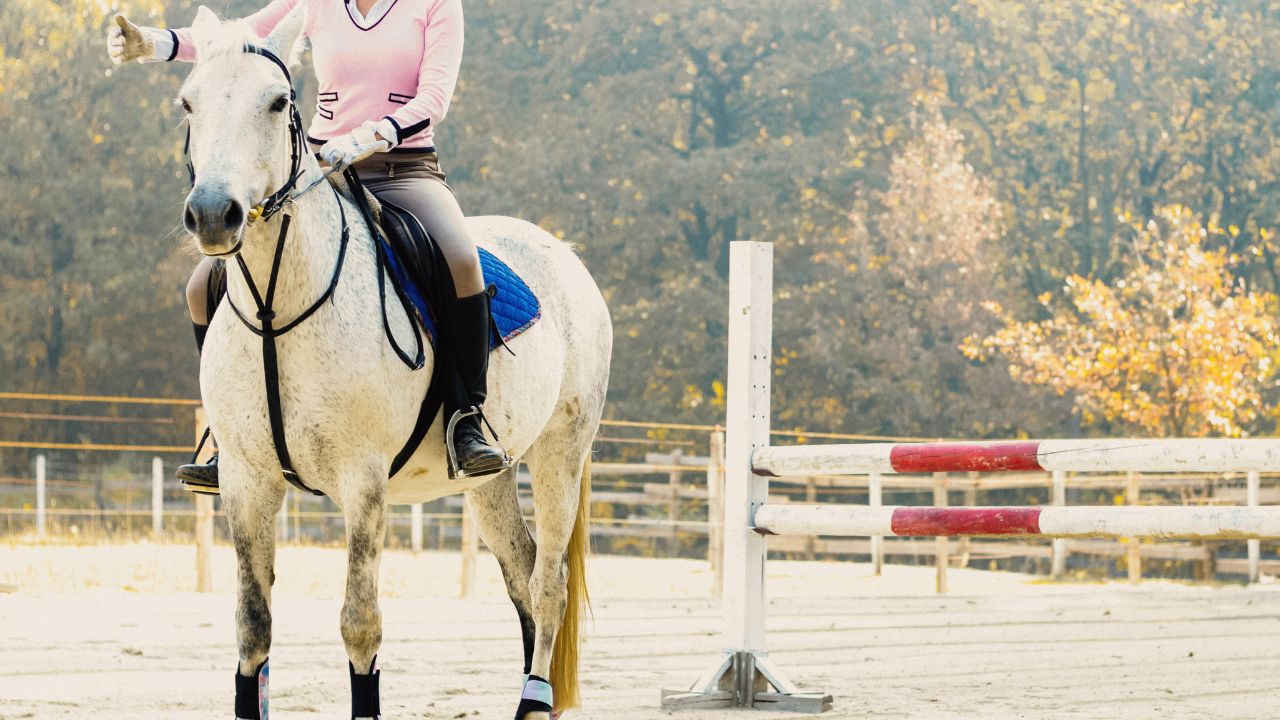 Show jumping is an exhilarating equestrian sport that demands the perfect harmony between horse and rider. To achieve success in this challenging discipline, riders must be dedicated, skilled, and constantly striving to improve. We had the opportunity to sit down with show jumping expert Alec Lawler, a talented athlete and international business professional with extensive experience in Europe and North America. In this article, Alec shares his valuable insights and training tips to help riders stay competitive and excel in the world of show jumping.
The Importance of Building a Strong Bond
When asked about the key to success in show jumping, Alec emphasizes the significance of building a strong bond with your equine partner. He says, "A horse and rider are a team, and a successful team requires trust, communication, and a genuine connection. Spend time with your horse outside of training sessions to develop that bond."
Alec's advice rings true for riders at all levels. Whether you're a seasoned competitor or just starting, taking the time to understand your horse's personality and preferences can make a remarkable difference in your performance.
Consistency in Training: Quality Over Quantity
In the fast-paced world of show jumping, riders often feel compelled to train for hours on end, believing that more training leads to better results. Alec challenges this notion, stating, "Consistency is vital, but it's not just about the number of training hours. Focus on the quality of your sessions, not just the quantity."
Alec recommends tailoring training sessions to suit each horse's needs and abilities. Instead of long, grueling sessions, he suggests breaking training into shorter, focused segments that address specific areas for improvement. This approach helps prevent burnout and keeps both horse and rider engaged and motivated.
Proper Conditioning and Fitness
Show jumping demands peak physical condition from both the rider and the horse. Alec stresses the importance of proper conditioning, saying, "A fit and healthy horse can perform at its best, and the same goes for the rider. Regular exercise and conditioning routines are essential to build strength, stamina, and overall performance."
Alec advises riders to work closely with equine veterinarians and trainers to develop personalized fitness plans for their horses. Additionally, he recommends incorporating cross-training exercises to keep horses mentally and physically stimulated.
Mental Preparedness: Visualization and Focus
"Show jumping is not only a physical sport but also a mental one," Alec shares. He encourages riders to practice visualization techniques and develop a focused mindset before entering the arena. "Visualize your success, envision the perfect jump, and believe in yourself and your horse. Positive mental preparedness can make all the difference when facing challenging courses."
Alec's emphasis on mental preparedness highlights the importance of mental fortitude and confidence in the competitive world of show jumping.
Embrace Failure and Learn from It
Even the most accomplished riders face setbacks and failures. Alec advises riders not to be discouraged by mistakes but to embrace them as opportunities for growth. He states, "Failure is a part of any sport, including show jumping. Learn from your mistakes, analyze what went wrong, and use that knowledge to improve."
By adopting a growth mindset, riders can transform setbacks into stepping stones towards success.
Final Thoughts
In the world of show jumping, success comes to those who combine skill, dedication, and an unbreakable bond with their equine partners. Alec Lawler's valuable insights provide a roadmap for riders aiming to stay competitive and achieve greatness in this thrilling sport. By building a strong bond with your horse, focusing on quality training and conditioning, preparing mentally, and embracing failure as a learning opportunity, you'll be well on your way to soaring over those jumps and reaching new heights in show jumping.
About Alec Lawler
Alec Lawler is a talented show jumping athlete and international business professional with experience in Europe and North America. He has competed at the highest international level in show jumping throughout North America and Europe, and has won numerous awards and accolades, including the National Grand Prix of Woodside in 2022. Alec founded Lawler Show Jumping LLC in 2019, where he creates strategic marketing plans to build brand awareness and selects, imports, develops, and sells dozens of horses annually.