Go Pro with AX Soccer Tours Camps & Programs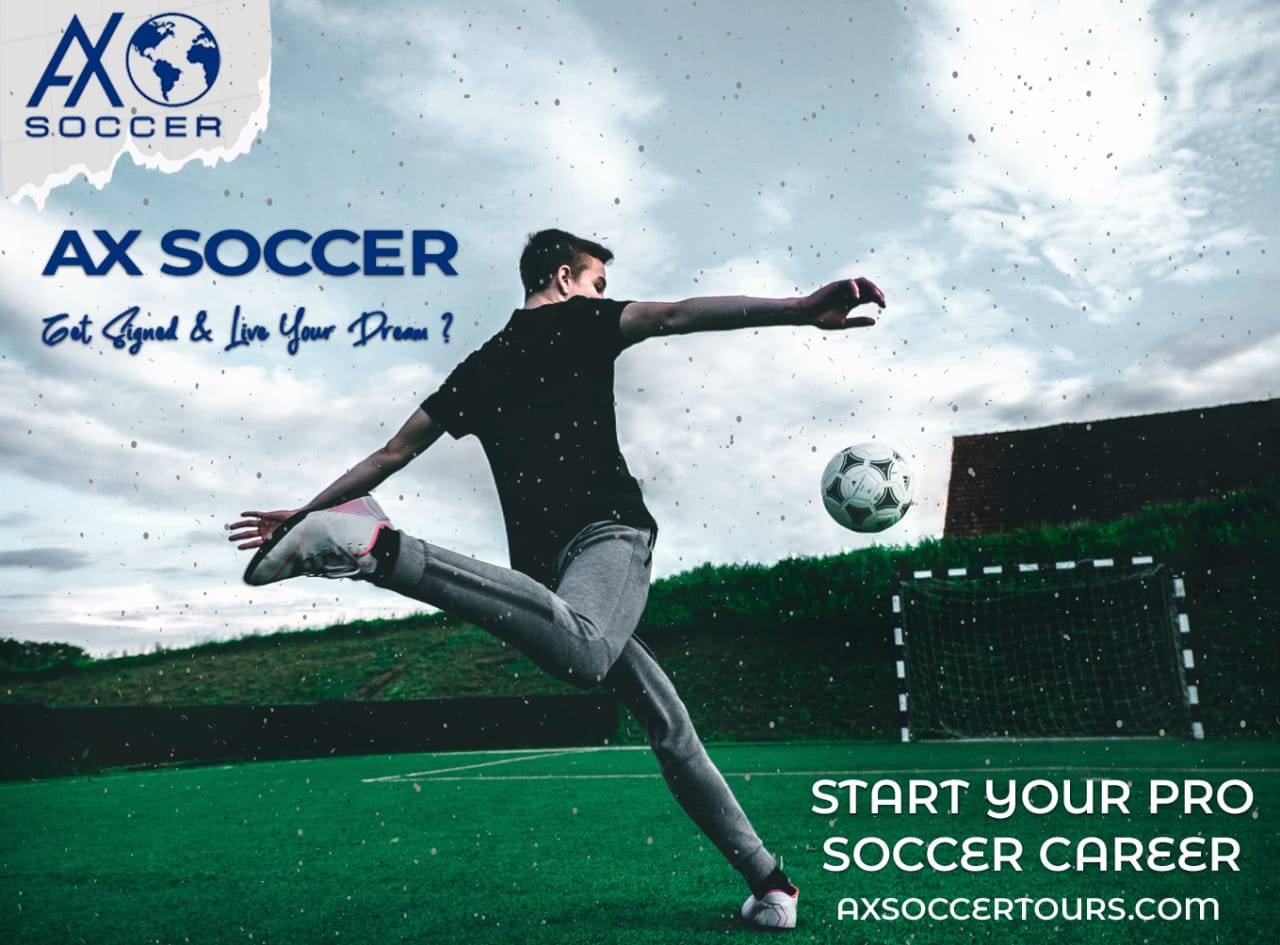 Soccer has always been popular abroad, but recently, the sport has become a sensation in the U.S. Suddenly, it seems everyone wants in on the new wave of soccer. With pro teams being bought by stars such as Matthew McConaughey, Will Ferrel, and Natalie Portman, to name a few, the sport's visibility continues to grow, and top players are becoming celebs in their own right.
More and more players are gravitating towards careers as soccer pros, but it can be overwhelming to navigate this multinational sport. Enter AX soccer, the innovative company that guides these elite athletes on their road to becoming PRO players. AX Soccer has a myriad of carefully curated programs designed to meet players where they are. From months-long soccer residencies, college camps to showcases with scouts and coaches, AX is the leader in the industry. In addition, AX is a pioneer when it comes to showcasing its players virtually. AX Soccer utilizes cutting-edge technology on social media and other advertising platforms to garner maximum visibility for their up-and-coming soccer stars. The company has recently teamed up with VEO to create video skill reels shared with coaches, scouts, and other industry professionals. The videos are state of the art, professional quality, and have proven to be a successful tool in creating relationships between players and teams.
The AX team comprises professionals who have worked in every single facet of the professional soccer industry. Players can expect AX to help guide them through the business's non-athletic side, such as working with agents and providing feedback on PRO contracts. Their comprehensive approach has led to thousands of success stories and allows players to focus on the sport while being educated on all aspects of the business.
"AX Soccer Tours provided me with the opportunity to start my professional career in Europe. I wouldn't be where I am today without their help." AX Soccer continues to build relationships with both foreign and domestic PRO teams, scouts, and coaches, making them the leader in the training and placement of tomorrow's soccer superstars.
So get in the game and visit AX at https://www.axsoccertours.com/ and follow the excitement at
https://www.instagram.com/axsoccertours/
https://www.facebook.com/axsoccertours/
Published by Branded Book
@thebrandedbook
Have mainstream sports finally bounced back after 2020?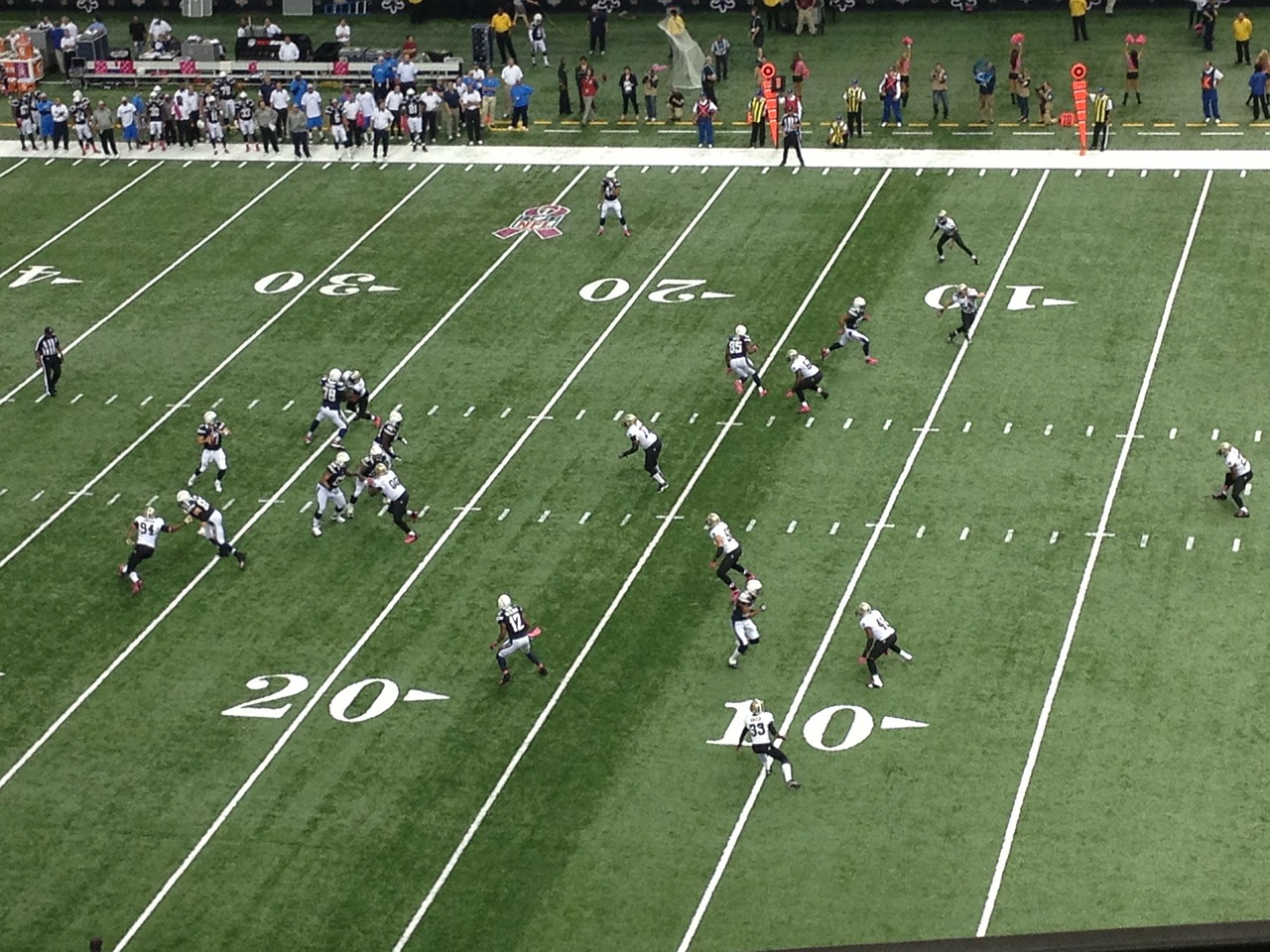 Whilst many would have been eager to get back to a sports stadium and support their favorite team in person and in the stands, it would seem that it could take some time before the same kind of pre-pandemic numbers are reached.
It is clear that there are many supporters who have decided enough is enough and have worn their team's colors to the stadium to encourage the team as they try and support them to a win, although recent reports suggest numbers are slow across the entire sporting world at the moment.
Of course, many will have used the campaigns that they were unable to attend venues in different ways, with some likely to have looked and used sportsbooks that offered them the best odds in sports betting available, whilst others would have been happy enough to shout at a TV screen when watching the action.
Premier League soccer attendances are yet to fully recover
According to some data that has been released, it would seem the attendance numbers that England's Premier League used to experience are yet to return to the levels that had once been enjoyed in 2019/20.
Although the competition is just under halfway through the 21/22 campaign, earlier figures had suggested that attendances were down on those that were experienced in 19/20. However, it does need to be noted that the percentage is very small.
Teams such as Leeds United and Brentford have been able to see the figures be as high as possible as it is the first opportunity fans will have had to watch their team in the top-flight, although others will point to the fact that ticket prices have continued to increase and are perhaps unaffordable currently, especially after a hard 18 months or so.
The NFL shows interesting attendance data
Much like the Premier League, the National Football League (NFL) is one of the biggest sporting competitions around the world and one in which many will look to as a case study for whether mainstream sports have been able to fully bounce back after an impactful 2020.
Again, like the soccer competition, football seems to have had its ups and downs recently in regards to attendance, although there could be some outliers as to why the data currently being shown is what it currently is.
The league's overall attendance has been relatively strong this season as fans have been able to return to stadiums all over America, with big crowds at venues such as the Las Vegas Radiers' Allegiant Stadium (93.9% capacity) and the shared SoFi Stadium as the Los Angeles Rams (99.6%) and Los Angeles Chargers (98.2%) having been witnessed. However, it is also the first season in which fans of all three franchises will have been able to go to the new home of each team.
Unfortunately, there are NFL teams that are showing issues in regards to attendances, although this might be based on the fact that there are perhaps some sporting disclaimers that may have led to the fact that fans have opted to stay away. For instance, the Washington Football Team has yet to have announced an attendance of 80% capacity or over.
Teams in New York (New York Giants and New York Jets) and Detroit (Detroit Lions) are franchises that have been called out in the past for low attendances, though, which will have brought the overall number down but this does not mean that mainstream sports have not bounced back. Nonetheless, there are seven teams below 90% capacity overall compared to three in 2019 before the pandemic.
Conclusion
By simply looking at the attendances that can be seen at various sporting venues around the world, it would be safe to assume that mainstream sports have bounced back from the disaster of 2020, although perhaps not as quickly as many may have expected them to.