Go Pro with AX Soccer Tours Camps & Programs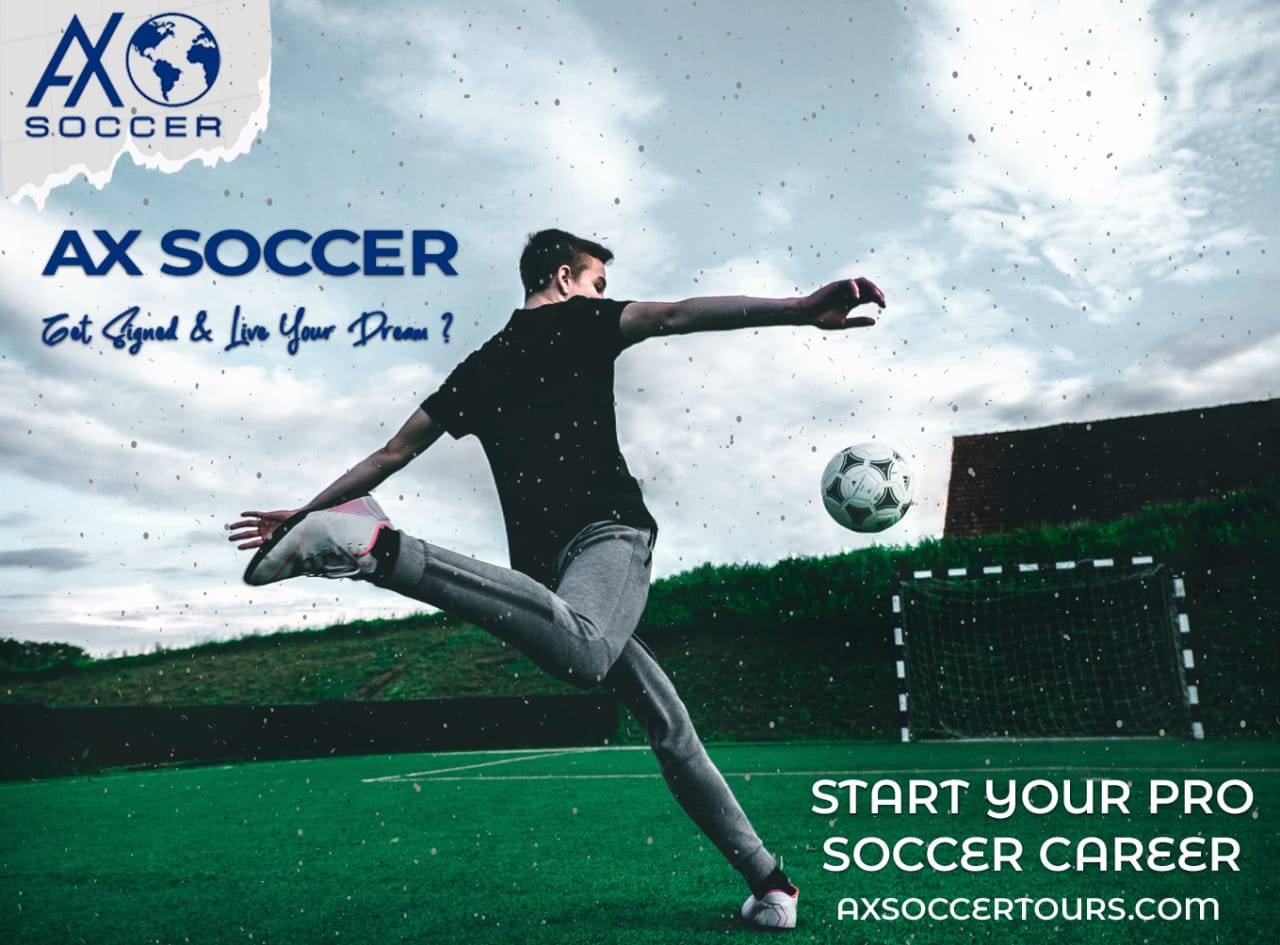 Soccer has always been popular abroad, but recently, the sport has become a sensation in the U.S. Suddenly, it seems everyone wants in on the new wave of soccer. With pro teams being bought by stars such as Matthew McConaughey, Will Ferrel, and Natalie Portman, to name a few, the sport's visibility continues to grow, and top players are becoming celebs in their own right.
More and more players are gravitating towards careers as soccer pros, but it can be overwhelming to navigate this multinational sport. Enter AX soccer, the innovative company that guides these elite athletes on their road to becoming PRO players. AX Soccer has a myriad of carefully curated programs designed to meet players where they are. From months-long soccer residencies, college camps to showcases with scouts and coaches, AX is the leader in the industry. In addition, AX is a pioneer when it comes to showcasing its players virtually. AX Soccer utilizes cutting-edge technology on social media and other advertising platforms to garner maximum visibility for their up-and-coming soccer stars. The company has recently teamed up with VEO to create video skill reels shared with coaches, scouts, and other industry professionals. The videos are state of the art, professional quality, and have proven to be a successful tool in creating relationships between players and teams.
The AX team comprises professionals who have worked in every single facet of the professional soccer industry. Players can expect AX to help guide them through the business's non-athletic side, such as working with agents and providing feedback on PRO contracts. Their comprehensive approach has led to thousands of success stories and allows players to focus on the sport while being educated on all aspects of the business.
"AX Soccer Tours provided me with the opportunity to start my professional career in Europe. I wouldn't be where I am today without their help." AX Soccer continues to build relationships with both foreign and domestic PRO teams, scouts, and coaches, making them the leader in the training and placement of tomorrow's soccer superstars.
So get in the game and visit AX at https://www.axsoccertours.com/ and follow the excitement at
https://www.instagram.com/axsoccertours/
https://www.facebook.com/axsoccertours/
Published by Branded Book
@thebrandedbook
What is Adventure Sports Travel Insurance and Who Needs It?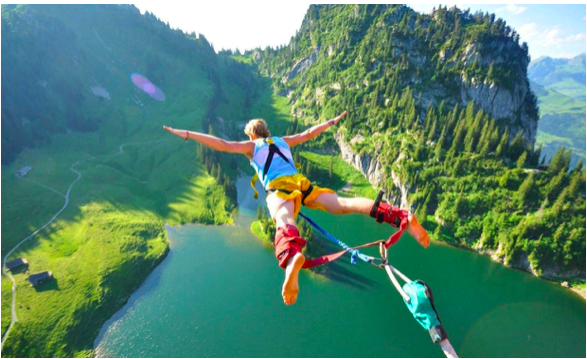 It isn't a surprise that odd things happen, especially during travel. And, when you're engaging in adventure sports or activities, you invite a lot of risks in your life. This is where you need to invest in adventure sports travel insurance. Why? It gives you a little backup when situations go out of control.
Life's unexpected events occur when we least expect them. No matter whether you're a travel freak or an athlete, you'll never wish to cancel a trip or call off adventurous sports participation. A travel insurance plan will cover you from all sides, saving your hospital charges and medical expenditure in a foreign country.
What is adventure sports travel insurance?
Adventure sports travel insurance saves you from extensive hospital bills when you are far away from your homeland. These sports travel insurance plans cover accidents, sickness, travel assistance, accidental deaths, and repatriation of remains, medical emergencies and evacuation, lost luggage, dental care, prescriptions, hospitalization, doctor visits, urgent care, and even COVID-19.
However, there're multiple policies- all of them are designed to protect you financially in a foreign land when things go awry.
Which sports are covered in sports travel insurance?
Various hazardous sports are played all over the world. Archery, swimming, golf, tennis, cross country, volleyball, track, cheerleading, fencing, karate, gymnastics, hockey, basketball, polo, soccer, ballet, rowing, polo, rugby, equestrian, and lacrosse are some of the sports that are included in sports insurance plans.
Besides, some insurers also offer coverage to extreme sports and high-risk activities like, paragliding, ice climbing, bungee jumping, parachuting, mountaineering, caving, snorkeling, fishing, scuba diving, running with the bulls, wind surfing, zip lining, hot air ballooning and skydiving- all of them ensuring medical protection.
Who needs sports insurance?
Sports can be either passion or a profession for you. Adventure sports insurance plans are generally purchased by sports fanatics, athletes, runners, players, and even adrenaline junkies. Getting severely injured while playing will not only ruin your future game or trip but will also cost you an arm a leg to get treated.
Sports medical coverage becomes exceptionally crucial when you are traveling outside your country or taking part in perilous activities. Be particular when choosing an insurance plan because not all may fit your needs. Most comprehensive travel plans can cover everything that you need. It's recommended to talk to your insurer before making a final call.
Any perks?
A lot! Sports health insurance policies cover all activities, from basketball, tennis and golf to river rafting, mountain climbing. No matter which sports you are into, the comprehensive programs can guard you entirely.
Another benefit of getting insured is the protection of luggage and documents. Traveling from one country to another involves various risks, and loss of baggage is one of them. On purchasing medical coverage, you can rest be assured that your belongings are safe.
Additionally, you receive an extended medical benefit that includes doctor fees, hospital charges, prescription drugs and COVID-19 support. Apart from shielding you from a sports injury, the plans safeguard you from other illnesses and unfortunate events.
Let's sum up!
Adventure sports coverage is essential for everyone, even if you are not a sportsperson. When your sports coverage included in your travel insurance, you can enjoy a stress-free trip and indulge in all the adventurous activities that have been on your wish list.
Overseas adventures can be risky, especially when your friends or families do not accompany you. The best part about this is you can opt for any plan from any part of the country. Review the programs, get the quotes, and then settle for the one that gives you the maximum coverage.