Tim Tebow signs for Jacksonville to get back into NFL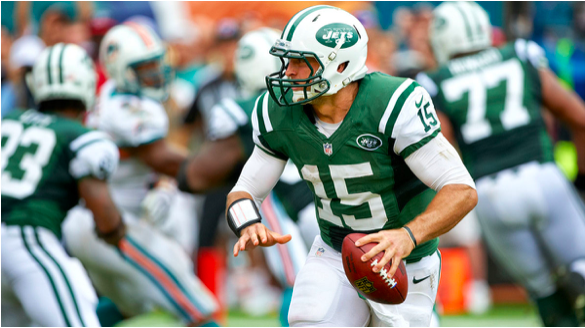 Tim Tebow is now finally back to the NFL, an announcement that was made on 20th May 2021 after signing up with Jacksonville Jaguars. According to Ian Rapoport, an NFL Network Insider, Tim signed a $920,000 contract for one year. However, the contract does not guarantee any money.
The last time that Tebow played a regular-season game was 2012 and the terms of the contract are no surprise to those who understand the NFL. He is now getting a chance to revive his football career under the stewardship of his former college coach Urban Meyer.
From @NFLTotalAccess: The #Jaguars didn't guarantee Tim Tebow anything. Just a chance. pic.twitter.com/kniRh3rNsu

— Ian Rapoport (@RapSheet) May 21, 2021
Jacksonville did not have a good season in 2020 and recorded the league's worst record. General manager Trent Baalke and Meyer have since then embarked on a journey to recreate the club, and the signing of Tebow comes at the perfect moment.
The fact that the veteran has been signed for the least amount of money that one can make in the NFL seems like a good catch for Jacksonville. He comes back to the NFL after working as a broadcaster and playing minor league baseball with the Mets organization.
Jacksonville Jaguars announced the signing of Tebow on 20th April and included a snapshot of the athlete's statement on the deal.
We have signed TE Tim Tebow. pic.twitter.com/xAsfcZP1sG

— #DUUUVAL (@Jaguars) May 20, 2021
Fans are hungry to get Tim's items
Tebow seems to be quite popular with NFL fans as his items were among the top five selling on NFLShop.com barely 24 hours after signing the new deal. The athlete wore jersey No. 15 when he was playing for Florida back in the days. The Jaguars have given him No. 85 (but that could change)
At https://t.co/jHuhn4vMsP today, the top five selling items are all….Tim Tebow items. pic.twitter.com/k2wdJvX5lQ

— Adam Schefter (@AdamSchefter) May 21, 2021
One day after Tim Tebow signed a one-year deal with the Jacksonville Jaguars, the former Heisman Trophy winners merchandise is dominating the NFL. https://t.co/PkjbWLCL5Y

— Breitbart News (@BreitbartNews) May 22, 2021
Many sports commentators have since reacted to Tebow's return to NFL
It has been long since Tebow played football in a regular season, and his comeback has interested loads of commentators and experts in the field. Messages of good luck and light moments have since then dominated various social media platforms.
Breaking: Tim Tebow signed his contract with the Jacksonville Jaguars this morning, a source told @AdamSchefter.

He will be on the field today for the team's off-season program as he sets out to compete for a roster spot at tight end. pic.twitter.com/w56dVXsJGu

— SportsCenter (@SportsCenter) May 20, 2021
Bold take on Tebow ?

"Tim Tebow is not only going to make this team, but he's going to make a huge impact on the Jacksonville #Jaguars." — @marcelluswiley pic.twitter.com/EMFbYukFhX

— Andrew Gibson (@1010XLAG) May 21, 2021
Tim Tebow says he is wearing #85 to "honor" his former friend/teammate Aaron Hernandez, who passed away in 2017 following an intense battle with CTE.

Respect ✊ pic.twitter.com/mSQ5BLmtjx

— Barry McCockiner (@UltraWeedHater) May 20, 2021
Is there a Tebow effect?
The availability of various betting options on NFL, as shown by this Heritage Review, is not something we can ignore. What should we expect on the odds of the Jaguars based on the recent developments?
even though the team lost 15 straight games last season, odds for the Jaguars are now rising as evidenced on various sportsbooks. Meyer being at the helm is one reason, but the merchandise sales indicate that Tebow is also contributing to the redeem hopes in the Jaguars.
Kevin Noulowe the most athletic big man Armenia had ever seen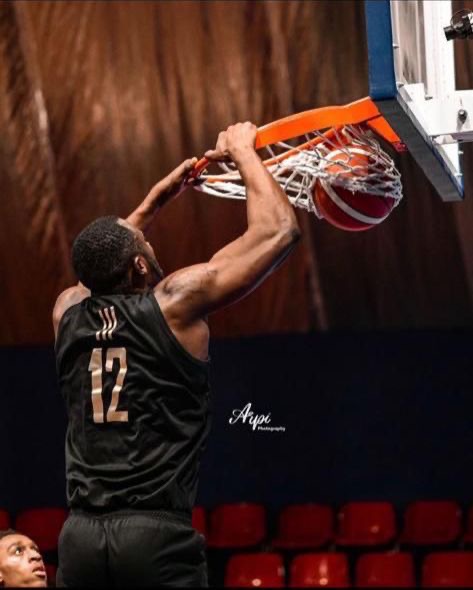 Aspiring athletes strive to compete on the world's largest sporting stage, but only a few will ever realise that goal. While anatomical and physiological factors clearly play a role in the development of a super-elite athlete, there are other critical components necessary to achieve success. One such name is that of Kevin Noulowe, a hard working and show stopped game changer for Armenia A league who has shown the basketball sport world how a true sportsman can reach to the top with his disciple and dedication. According to Kevin hard work and dedication are just part of the formula for success. It is not uncommon for coaches, parents and athletes to believe that specialising in a sport at an early age is the secret ingredient to becoming a world class athlete. He has been training to become the number one athlete in the world since childhood. Kevin is a firm believer that deliberate practice is a highly structured activity requiring intense effort and is not inherently enjoyable. It is not about training and clocking in the hours of practice. Rather, it is about being immersed in the action at hand, with the end goal of improving one's performance. Hence he is considered to be the warrior of the game. He is someone who never gives up no matter the difficulty and situation he is faced with.
Kevin always pursues excellence and shares the need for deliberate practice. Kevin Noulowe is a athletic freak, he is inarguably the most athletic big man the Armenia A league has ever seen. He is 6'10'' 260 pounds and is ridiculously strong and possess elite jumping ability. He terrorized and intimidates his opponents by over powering them with his strength and using his jumping ability to leap over them. Deliberate play is intrinsically motivating
unstructured play in sport, designed to provide a high degree of enjoyment. An example of deliberate play is Kevin as he leads the Armenia A league in rebounds, averaging 3 blocks a game, he averaged 13 rebounds a game, he was voted as an all star, he was a fan favorite, he also led the Armenian A league in dunks averaging 4 dunks a game, he is the Armenian Dwight Howard, a humble kid with a kind heart but a relentless animal on the court who aims to win. For the record, Kevin Noulowe is not new to the basketball scene, he is a former top high school basketball star, junior college standout and highly touted Division 1 recruit. He indeed is a hard worker and a gym rat, who believes in never giving up no matter how difficult the situation is. A warrior athlete who has always targeted the winning of his team.
He believes that the most common reason youths drop out of sport is that it is no longer fun. That means the best way to ensure a child drops out of sport is to force them to specialise at an early age. Hence he has pursued this sport since childhood. The Armenian basketball fans felt in love with his game after he performed an impressive 20 points, 20 rebounds and 4 blocks game against Armenia best team Erebuni. He is a warrior who has fallen but never faltered and always stood up strong inspite facing and overcoming knee injuries and surgeries, he is not being able to play basketball for 2 years but has never given up and continues to work hard and deliver his 100% in the game. He provides support, resources, motivation and effort to the one who wants to make a career in this field and is the best inspiration for the youth who want to pursue their career in basketball.