Tim Tebow signs for Jacksonville to get back into NFL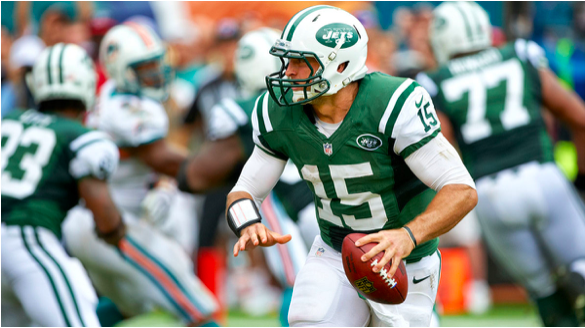 Tim Tebow is now finally back to the NFL, an announcement that was made on 20th May 2021 after signing up with Jacksonville Jaguars. According to Ian Rapoport, an NFL Network Insider, Tim signed a $920,000 contract for one year. However, the contract does not guarantee any money.
The last time that Tebow played a regular-season game was 2012 and the terms of the contract are no surprise to those who understand the NFL. He is now getting a chance to revive his football career under the stewardship of his former college coach Urban Meyer.
From @NFLTotalAccess: The #Jaguars didn't guarantee Tim Tebow anything. Just a chance. pic.twitter.com/kniRh3rNsu

— Ian Rapoport (@RapSheet) May 21, 2021
Jacksonville did not have a good season in 2020 and recorded the league's worst record. General manager Trent Baalke and Meyer have since then embarked on a journey to recreate the club, and the signing of Tebow comes at the perfect moment.
The fact that the veteran has been signed for the least amount of money that one can make in the NFL seems like a good catch for Jacksonville. He comes back to the NFL after working as a broadcaster and playing minor league baseball with the Mets organization.
Jacksonville Jaguars announced the signing of Tebow on 20th April and included a snapshot of the athlete's statement on the deal.
We have signed TE Tim Tebow. pic.twitter.com/xAsfcZP1sG

— #DUUUVAL (@Jaguars) May 20, 2021
Fans are hungry to get Tim's items
Tebow seems to be quite popular with NFL fans as his items were among the top five selling on NFLShop.com barely 24 hours after signing the new deal. The athlete wore jersey No. 15 when he was playing for Florida back in the days. The Jaguars have given him No. 85 (but that could change)
At https://t.co/jHuhn4vMsP today, the top five selling items are all….Tim Tebow items. pic.twitter.com/k2wdJvX5lQ

— Adam Schefter (@AdamSchefter) May 21, 2021
One day after Tim Tebow signed a one-year deal with the Jacksonville Jaguars, the former Heisman Trophy winners merchandise is dominating the NFL. https://t.co/PkjbWLCL5Y

— Breitbart News (@BreitbartNews) May 22, 2021
Many sports commentators have since reacted to Tebow's return to NFL
It has been long since Tebow played football in a regular season, and his comeback has interested loads of commentators and experts in the field. Messages of good luck and light moments have since then dominated various social media platforms.
Breaking: Tim Tebow signed his contract with the Jacksonville Jaguars this morning, a source told @AdamSchefter.

He will be on the field today for the team's off-season program as he sets out to compete for a roster spot at tight end. pic.twitter.com/w56dVXsJGu

— SportsCenter (@SportsCenter) May 20, 2021
Bold take on Tebow 👀

"Tim Tebow is not only going to make this team, but he's going to make a huge impact on the Jacksonville #Jaguars." — @marcelluswiley pic.twitter.com/EMFbYukFhX

— Andrew Gibson (@1010XLAG) May 21, 2021
Tim Tebow says he is wearing #85 to "honor" his former friend/teammate Aaron Hernandez, who passed away in 2017 following an intense battle with CTE.

Respect ✊ pic.twitter.com/mSQ5BLmtjx

— Barry McCockiner (@UltraWeedHater) May 20, 2021
Is there a Tebow effect?
The availability of various betting options on NFL, as shown by this Heritage Review, is not something we can ignore. What should we expect on the odds of the Jaguars based on the recent developments?
even though the team lost 15 straight games last season, odds for the Jaguars are now rising as evidenced on various sportsbooks. Meyer being at the helm is one reason, but the merchandise sales indicate that Tebow is also contributing to the redeem hopes in the Jaguars.
Why USL2 is the Coolest Soccer League in the USA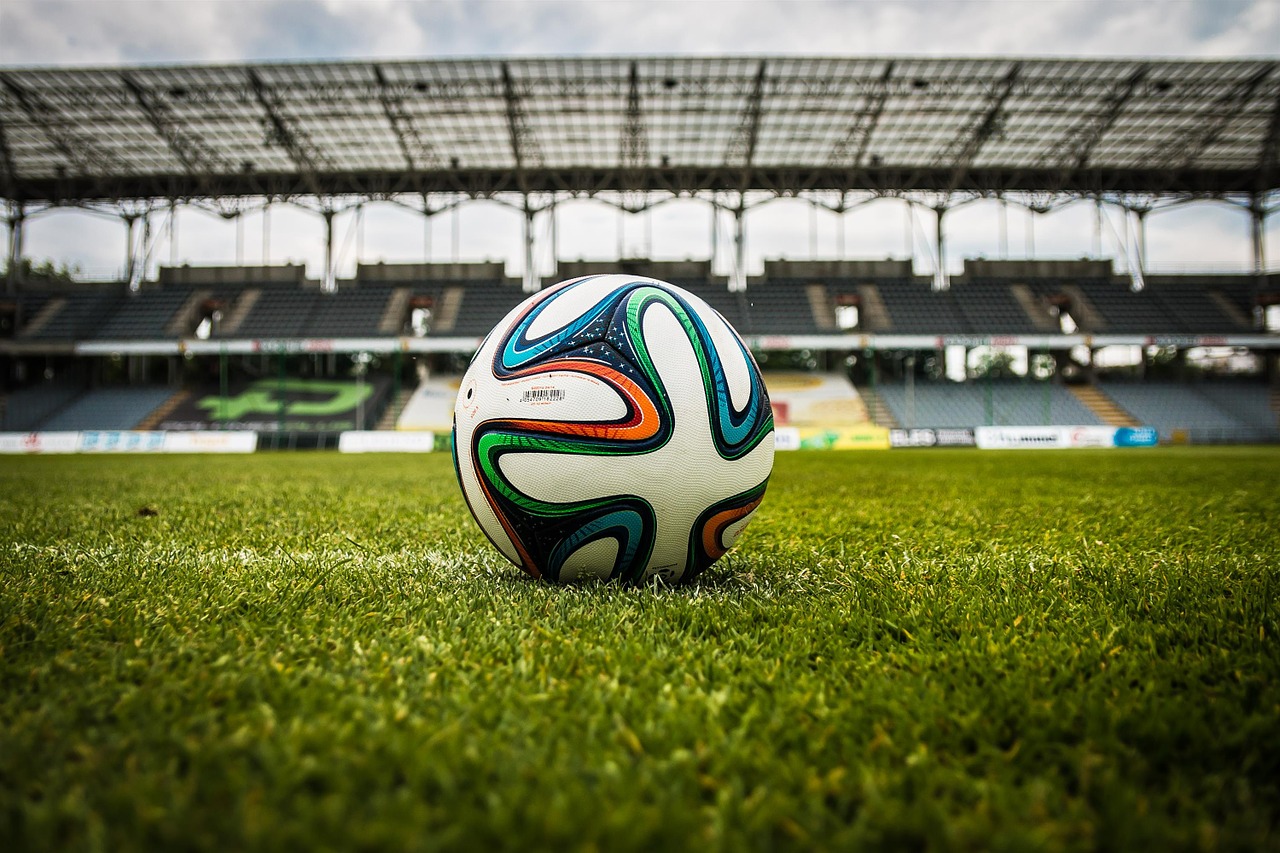 Soccer continues to grow in popularity in the USA. The most obvious signs of this are in the MLS (Major League Soccer), which has expanded to 28 teams, with two more franchises scheduled to join by 2023. New teams such as LAFC, Austin FC, and Charlotte FC, who broke the MLS attendance record in their first game, have been well received by their local communities. In addition, they have helped to raise the profile of the sport with some clever branding and community engagement.
Cult following
The MLS has also picked up many new fans from abroad. The creation of fan groups, inspired by European "Ultras", has resulted in a unique atmosphere. At first, this seemed manufactured, but it has taken on a life of its own. Many MLS teams are adopted by the local Hispanic communities, but they have also gained popularity amongst the LGBT communities, with rainbow pride flags now a regular feature in stadiums across the country.
Community spirit
However, it's not just the Major League that has developed a cult following. In the lower leagues, there are some incredible soccer communities developing. The USL2 (United Soccer League Two) is a hotbed of cult teams, cool branding, and community spirit.
One such team is the Minneapolis City Soccer Club. The club is known as the Crows, and this is reflected in their logo, which was on a shortlist of five in a vote for the best crest in the league. Their Citizens support group are among the most loyal in the division and their groundbreaking soccer shirts are sought by collectors across the globe. The community-run club previously competed in the NPSL (National Premier Soccer League), winning the North Conference in 2018, 2019, and 2021. They stepped up to the USL2 in 2022.
A new look for West Virginia
Another new name to appear in 2021 was West Virginia United, which reached the conference playoffs. West Virginia has always lacked any major league sports teams but has a thriving college sports scene. It is also becoming a major destination for sports and casino gambling in the east of the country thanks to its five West Virginia online casinos, which offer online sports wagering. This growth in the gambling sector is expected to have a knock-on effect on the sports scene as more revenue is generated in the region. Like Minneapolis, West Virginia has also nailed their branding with a super cool logo that pays pay homage to the blue ridge mountains. The rebranding coincided with a kit deal with major sports brand Puma.
The ink has yet to dry but we are incredibly excited about this one! We have penned our new apparel partnership with @PUMA !! We couldn't have imagined a better partner to display our badge and colors #WVUTD 🟢🔵⚪️ pic.twitter.com/MiBWqsvUVx

— West Virginia United (@wvutd) May 7, 2021
The team began life as West Virginia Chaos in 2003 before merging with the youth teams of Charleston FC and Fury Soccer Club to form West Virginia Alliance FC in 2018. They joined USL2 in 2019 and it is hoped that the latest change of name will be permanent as the club looks to provide a stable first-team environment in the fourth tier of the US soccer, as well as a development team in the USL Academy system.
Cool branding
Surprisingly, West Virginia United did not make the final shortlist for the best new crest in the USL2 poll. Nonetheless, they were up against some stiff competition, most notably, winners One Knoxville SC who made a brilliant video to show how their crest was designed.
Magic behind the crest! pic.twitter.com/7nnZNadUOF

— One Knoxville SC (@OneKnoxSC) August 19, 2021
Other teams featured in the vote were Louisiana-based Blue Goose SC, Ballard FC of Washington, and Vermont Green FC, but these teams are about more than just branding.
In the tier above (USL1), there are also some cult clubs including Forward Madison FC, the self-styled "world's second favorite team." They made an instant impact after launching in 2019 thanks to their smart social media work and colorful kit designs, but it is USL2 that is leading the way in the fast-growing world of cult community soccer clubs.