Tim Tebow signs for Jacksonville to get back into NFL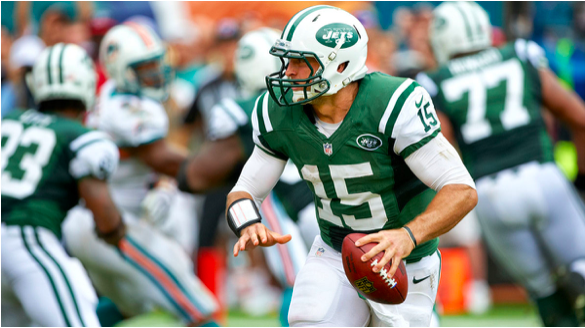 Tim Tebow is now finally back to the NFL, an announcement that was made on 20th May 2021 after signing up with Jacksonville Jaguars. According to Ian Rapoport, an NFL Network Insider, Tim signed a $920,000 contract for one year. However, the contract does not guarantee any money.
The last time that Tebow played a regular-season game was 2012 and the terms of the contract are no surprise to those who understand the NFL. He is now getting a chance to revive his football career under the stewardship of his former college coach Urban Meyer.
From @NFLTotalAccess: The #Jaguars didn't guarantee Tim Tebow anything. Just a chance. pic.twitter.com/kniRh3rNsu

— Ian Rapoport (@RapSheet) May 21, 2021
Jacksonville did not have a good season in 2020 and recorded the league's worst record. General manager Trent Baalke and Meyer have since then embarked on a journey to recreate the club, and the signing of Tebow comes at the perfect moment.
The fact that the veteran has been signed for the least amount of money that one can make in the NFL seems like a good catch for Jacksonville. He comes back to the NFL after working as a broadcaster and playing minor league baseball with the Mets organization.
Jacksonville Jaguars announced the signing of Tebow on 20th April and included a snapshot of the athlete's statement on the deal.
We have signed TE Tim Tebow. pic.twitter.com/xAsfcZP1sG

— #DUUUVAL (@Jaguars) May 20, 2021
Fans are hungry to get Tim's items
Tebow seems to be quite popular with NFL fans as his items were among the top five selling on NFLShop.com barely 24 hours after signing the new deal. The athlete wore jersey No. 15 when he was playing for Florida back in the days. The Jaguars have given him No. 85 (but that could change)
At https://t.co/jHuhn4vMsP today, the top five selling items are all….Tim Tebow items. pic.twitter.com/k2wdJvX5lQ

— Adam Schefter (@AdamSchefter) May 21, 2021
One day after Tim Tebow signed a one-year deal with the Jacksonville Jaguars, the former Heisman Trophy winners merchandise is dominating the NFL. https://t.co/PkjbWLCL5Y

— Breitbart News (@BreitbartNews) May 22, 2021
Many sports commentators have since reacted to Tebow's return to NFL
It has been long since Tebow played football in a regular season, and his comeback has interested loads of commentators and experts in the field. Messages of good luck and light moments have since then dominated various social media platforms.
Breaking: Tim Tebow signed his contract with the Jacksonville Jaguars this morning, a source told @AdamSchefter.

He will be on the field today for the team's off-season program as he sets out to compete for a roster spot at tight end. pic.twitter.com/w56dVXsJGu

— SportsCenter (@SportsCenter) May 20, 2021
Bold take on Tebow 👀

"Tim Tebow is not only going to make this team, but he's going to make a huge impact on the Jacksonville #Jaguars." — @marcelluswiley pic.twitter.com/EMFbYukFhX

— Andrew Gibson (@1010XLAG) May 21, 2021
Tim Tebow says he is wearing #85 to "honor" his former friend/teammate Aaron Hernandez, who passed away in 2017 following an intense battle with CTE.

Respect ✊ pic.twitter.com/mSQ5BLmtjx

— Barry McCockiner (@UltraWeedHater) May 20, 2021
Is there a Tebow effect?
The availability of various betting options on NFL, as shown by this Heritage Review, is not something we can ignore. What should we expect on the odds of the Jaguars based on the recent developments?
even though the team lost 15 straight games last season, odds for the Jaguars are now rising as evidenced on various sportsbooks. Meyer being at the helm is one reason, but the merchandise sales indicate that Tebow is also contributing to the redeem hopes in the Jaguars.
Have mainstream sports finally bounced back after 2020?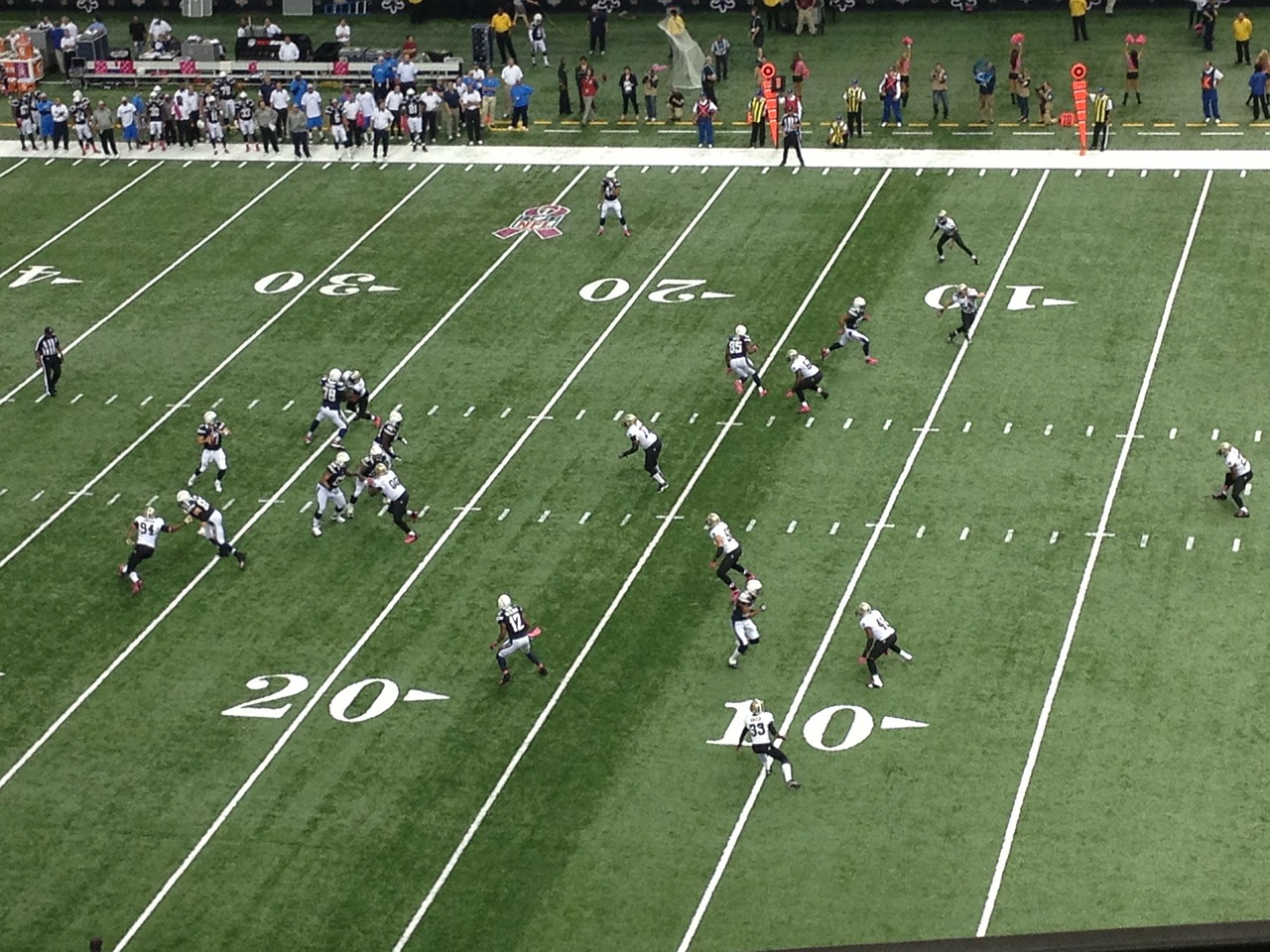 Whilst many would have been eager to get back to a sports stadium and support their favorite team in person and in the stands, it would seem that it could take some time before the same kind of pre-pandemic numbers are reached.
It is clear that there are many supporters who have decided enough is enough and have worn their team's colors to the stadium to encourage the team as they try and support them to a win, although recent reports suggest numbers are slow across the entire sporting world at the moment.
Of course, many will have used the campaigns that they were unable to attend venues in different ways, with some likely to have looked and used sportsbooks that offered them the best odds in sports betting available, whilst others would have been happy enough to shout at a TV screen when watching the action.
Premier League soccer attendances are yet to fully recover
According to some data that has been released, it would seem the attendance numbers that England's Premier League used to experience are yet to return to the levels that had once been enjoyed in 2019/20.
Although the competition is just under halfway through the 21/22 campaign, earlier figures had suggested that attendances were down on those that were experienced in 19/20. However, it does need to be noted that the percentage is very small.
Teams such as Leeds United and Brentford have been able to see the figures be as high as possible as it is the first opportunity fans will have had to watch their team in the top-flight, although others will point to the fact that ticket prices have continued to increase and are perhaps unaffordable currently, especially after a hard 18 months or so.
The NFL shows interesting attendance data
Much like the Premier League, the National Football League (NFL) is one of the biggest sporting competitions around the world and one in which many will look to as a case study for whether mainstream sports have been able to fully bounce back after an impactful 2020.
Again, like the soccer competition, football seems to have had its ups and downs recently in regards to attendance, although there could be some outliers as to why the data currently being shown is what it currently is.
The league's overall attendance has been relatively strong this season as fans have been able to return to stadiums all over America, with big crowds at venues such as the Las Vegas Radiers' Allegiant Stadium (93.9% capacity) and the shared SoFi Stadium as the Los Angeles Rams (99.6%) and Los Angeles Chargers (98.2%) having been witnessed. However, it is also the first season in which fans of all three franchises will have been able to go to the new home of each team.
Unfortunately, there are NFL teams that are showing issues in regards to attendances, although this might be based on the fact that there are perhaps some sporting disclaimers that may have led to the fact that fans have opted to stay away. For instance, the Washington Football Team has yet to have announced an attendance of 80% capacity or over.
Teams in New York (New York Giants and New York Jets) and Detroit (Detroit Lions) are franchises that have been called out in the past for low attendances, though, which will have brought the overall number down but this does not mean that mainstream sports have not bounced back. Nonetheless, there are seven teams below 90% capacity overall compared to three in 2019 before the pandemic.
Conclusion
By simply looking at the attendances that can be seen at various sporting venues around the world, it would be safe to assume that mainstream sports have bounced back from the disaster of 2020, although perhaps not as quickly as many may have expected them to.