The Greatest Players at The Masters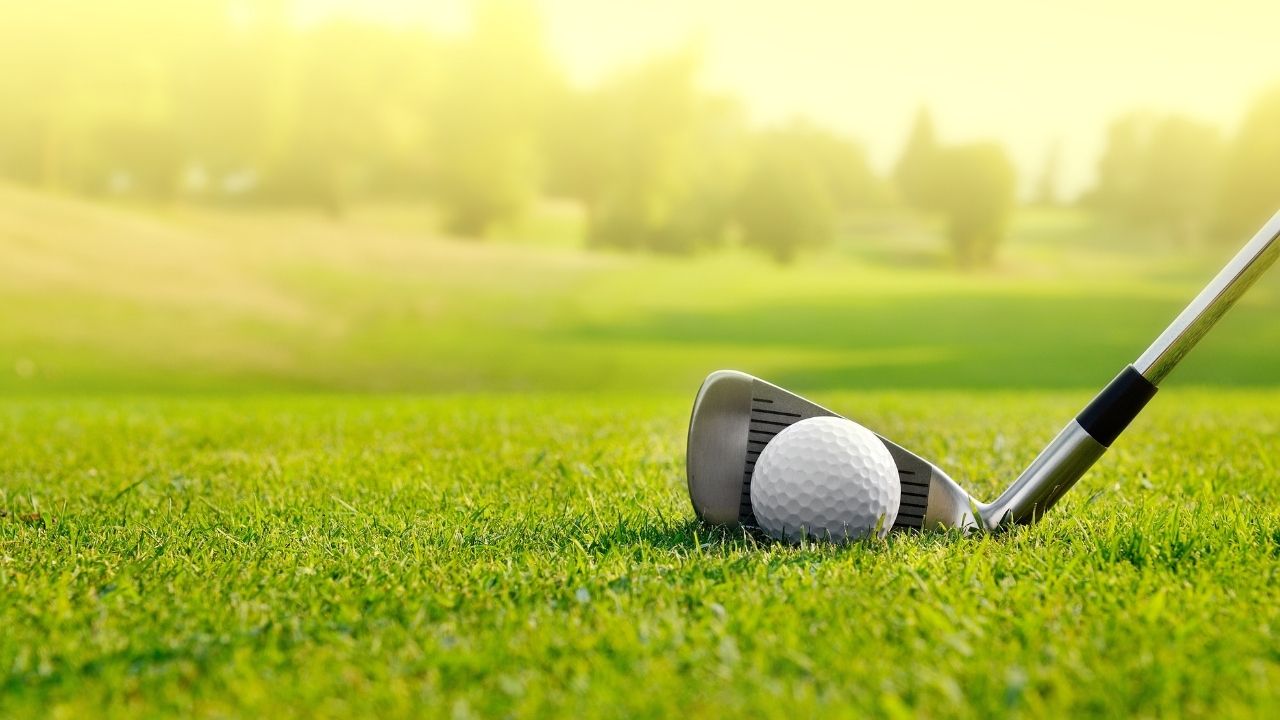 The Masters is one of the most revered sporting tournaments on the planet, mythologised by players, pundits and fans alike. History and legend seeps out from every hole, helping to add to the allure of a tournament that brings together the world's greatest players at one course each year.
The most common 2021 odds to win Masters has been for the 2020 champion Dustin Johnson to retain the Green Jacket, however as history proves, that may be a difficult feat for the current world number 1.
However, instead of concerning ourselves with whether or not Dustin Johnson can win the 2021 Masters, in this article we look back at some of the greatest players to have ever graced the tournament. The players that have written themselves into the long and illustrious history of the Augusta course.
Bobby Jones
Nationality: American
Green Jackets: 0
It might appear odd to see an entry on this list from a player that never won The Masters, but without Bobby Jones there would not be a tournament to discuss. Born in 1902 in Atlanta, Georgia Jones would go on to become one of the greatest amateur players of all-time – winning a unique single year Grand Slam in 1930.
His place in history wasn't sealed by his exploits on the golf course however, it was sealed by his creation of The Masters tournament. Along with private financier Clifford Roberts, Jones founded The Masters in 1933, using his well-earned reputation to attract the biggest names in the sport to the tournament.
Sadly for Jones though, his best finish in his own tournament was 13th in 1934 although it was perhaps only fair that he gave someone else a chance after dominating the sport for much of the 1920s.
Arnold Palmer
Nationality: American
Green Jackets: 4
It's hard to think of golf's greatest players without calling Arnold Palmer to mind, the legendary player who recorded 12 top 10 finishes and 4 wins at Augusta in a 12 year period.
In 1958 heavy rains at Augusta prompted a local rule which allowed for a lift, clean and drop for an embedded ball. When Palmer took to the 12th tee his ball was embedded on the soft ground, but rules officials insisted that he play the ball as it lay.
He did and made a five, officials then told him he could play a second ball and await a final ruling. With the second ball he made a three which officials later ruled to be proper, leading to his first ever Masters victory.
Sports Illustrated writer Herbert Warren Wind who was covering the tournament later christened the 11th, 12th and 13th holes as 'Amen Corner' for the miraculous way in which Palmer excelled on them. Throughout the decades the name has stuck with yells of 'Amen' coming from the crowd whenever the ball approaches the hole.
ESPN pay tribute to Arnold Palmer's Masters Legacy
Tiger Woods
Nationality: American
Green Jackets: 5
Arnold Palmer's performance at Augusta may have spawned a new name for a corner of the course, but Tiger Wood's exploits at the course in the early 2000s led to a complete course redesign.
Such was the power of Tiger that in the late 1990s and early 2000s he was turning the Par 5's at Augusta into Par 4's. In response, officials added an extra 500 yards to the length of course and added trees alongside the fairways at the 11th and 15th holes.
Despite this Tiger went on to win the 2005 tournament before a fallow period at Augusta began which coincided with his off the course personal problems. However, in 2019 Tiger rolled back the years, winning his fifth Green Jacket and cementing his name in the course's folklore.
He is also the youngest ever winner of the tournament, picking up his first Green Jacket at the age of 21 years and 104 days in 1997.
Sam Snead
Nationality: American
Green Jackets: 3
Born in Ashwood, Virginia Sam Snead is one of the greatest players to have ever played the game, racking up a series of tournament victories in his illustrious career. In 1949 he became the first Masters winner to be awarded the ceremonial Green Jacket.
Prior to then, the Green Jacket was worn by players to distinguish themselves from members of the public. However, in 1949 it was decided that a jacket would be awarded to the winner which they could keep for a year before returning it and placing it on the back of the next winner.
Snead went on to win the Green Jacket in 1952 and 1954 and was chosen to hit the honorary starting tee shot at the Masters Tournament from 1984 to 2002.
Jack Nicklaus
Nationality: American
Green Jackets: 6
No player in history has won as many Masters Tournaments as Jack Nicklaus who placed first in 1963, 1965, 1966, 1972, 1975 and 1986. His 18 Major championship wins mean that he is widely considered by many to have been the greatest player that has ever lived.
His consistency is what separates him from his peers, which is illustrated by his Masters top 5 finishes (15), top 10 finishes (22) and top 25 finishes (29).
He is also the oldest player to have ever won The Masters, romping to victory in 1986 at the age of 46 years and 82 days.
Honourable Mentions
Nick Faldo
Nationality: British
Green Jackets: 3
63-year-old Brit Nick Faldo has 6 Major championships to his name with 3 of them coming at Augusta in 1989, 1990 and 1996. By becoming a back-to-back winner in 1990 he cemented his name in the legend of Augusta.
Gary Player
Nationality: South African
Green Jackets: 3
With 3 Green Jackets Gary Player is joint with Nick Faldo for the most Masters wins by a foreigners after winning in 1961, 1974 and 1978. After finishing his professional career, Player went on to make a name for himself as one of the world's leading golf course design architects.
Jimmy Demaret
Nationality: American
Green Jackets: 3
For some players Augusta holds a special place in their hearts and that is certainly true for Jimmy Demaret who's 3 Major championships all came at The Masters. In 1983 his golfing talent was recognised as he was inducted into the World Golf Hall of Fame.
Kevin Noulowe the most athletic big man Armenia had ever seen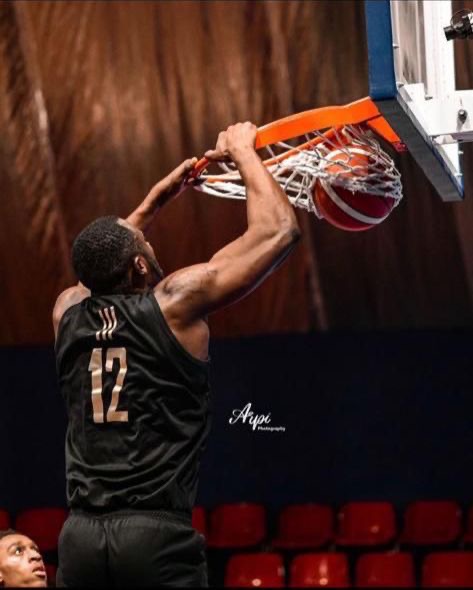 Aspiring athletes strive to compete on the world's largest sporting stage, but only a few will ever realise that goal. While anatomical and physiological factors clearly play a role in the development of a super-elite athlete, there are other critical components necessary to achieve success. One such name is that of Kevin Noulowe, a hard working and show stopped game changer for Armenia A league who has shown the basketball sport world how a true sportsman can reach to the top with his disciple and dedication. According to Kevin hard work and dedication are just part of the formula for success. It is not uncommon for coaches, parents and athletes to believe that specialising in a sport at an early age is the secret ingredient to becoming a world class athlete. He has been training to become the number one athlete in the world since childhood. Kevin is a firm believer that deliberate practice is a highly structured activity requiring intense effort and is not inherently enjoyable. It is not about training and clocking in the hours of practice. Rather, it is about being immersed in the action at hand, with the end goal of improving one's performance. Hence he is considered to be the warrior of the game. He is someone who never gives up no matter the difficulty and situation he is faced with.
Kevin always pursues excellence and shares the need for deliberate practice. Kevin Noulowe is a athletic freak, he is inarguably the most athletic big man the Armenia A league has ever seen. He is 6'10'' 260 pounds and is ridiculously strong and possess elite jumping ability. He terrorized and intimidates his opponents by over powering them with his strength and using his jumping ability to leap over them. Deliberate play is intrinsically motivating
unstructured play in sport, designed to provide a high degree of enjoyment. An example of deliberate play is Kevin as he leads the Armenia A league in rebounds, averaging 3 blocks a game, he averaged 13 rebounds a game, he was voted as an all star, he was a fan favorite, he also led the Armenian A league in dunks averaging 4 dunks a game, he is the Armenian Dwight Howard, a humble kid with a kind heart but a relentless animal on the court who aims to win. For the record, Kevin Noulowe is not new to the basketball scene, he is a former top high school basketball star, junior college standout and highly touted Division 1 recruit. He indeed is a hard worker and a gym rat, who believes in never giving up no matter how difficult the situation is. A warrior athlete who has always targeted the winning of his team.
He believes that the most common reason youths drop out of sport is that it is no longer fun. That means the best way to ensure a child drops out of sport is to force them to specialise at an early age. Hence he has pursued this sport since childhood. The Armenian basketball fans felt in love with his game after he performed an impressive 20 points, 20 rebounds and 4 blocks game against Armenia best team Erebuni. He is a warrior who has fallen but never faltered and always stood up strong inspite facing and overcoming knee injuries and surgeries, he is not being able to play basketball for 2 years but has never given up and continues to work hard and deliver his 100% in the game. He provides support, resources, motivation and effort to the one who wants to make a career in this field and is the best inspiration for the youth who want to pursue their career in basketball.