What is Adventure Sports Travel Insurance and Who Needs It?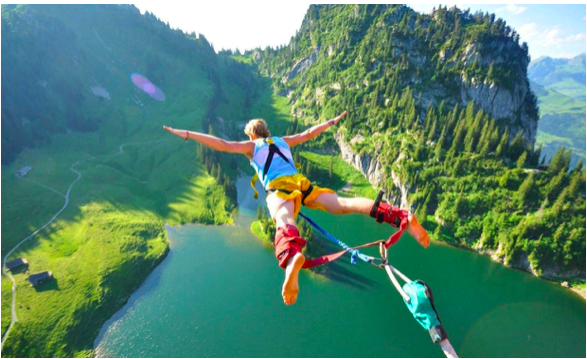 It isn't a surprise that odd things happen, especially during travel. And, when you're engaging in adventure sports or activities, you invite a lot of risks in your life. This is where you need to invest in adventure sports travel insurance. Why? It gives you a little backup when situations go out of control.
Life's unexpected events occur when we least expect them. No matter whether you're a travel freak or an athlete, you'll never wish to cancel a trip or call off adventurous sports participation. A travel insurance plan will cover you from all sides, saving your hospital charges and medical expenditure in a foreign country.
What is adventure sports travel insurance?
Adventure sports travel insurance saves you from extensive hospital bills when you are far away from your homeland. These sports travel insurance plans cover accidents, sickness, travel assistance, accidental deaths, and repatriation of remains, medical emergencies and evacuation, lost luggage, dental care, prescriptions, hospitalization, doctor visits, urgent care, and even COVID-19.
However, there're multiple policies- all of them are designed to protect you financially in a foreign land when things go awry.
Which sports are covered in sports travel insurance?
Various hazardous sports are played all over the world. Archery, swimming, golf, tennis, cross country, volleyball, track, cheerleading, fencing, karate, gymnastics, hockey, basketball, polo, soccer, ballet, rowing, polo, rugby, equestrian, and lacrosse are some of the sports that are included in sports insurance plans.
Besides, some insurers also offer coverage to extreme sports and high-risk activities like, paragliding, ice climbing, bungee jumping, parachuting, mountaineering, caving, snorkeling, fishing, scuba diving, running with the bulls, wind surfing, zip lining, hot air ballooning and skydiving- all of them ensuring medical protection.
Who needs sports insurance?
Sports can be either passion or a profession for you. Adventure sports insurance plans are generally purchased by sports fanatics, athletes, runners, players, and even adrenaline junkies. Getting severely injured while playing will not only ruin your future game or trip but will also cost you an arm a leg to get treated.
Sports medical coverage becomes exceptionally crucial when you are traveling outside your country or taking part in perilous activities. Be particular when choosing an insurance plan because not all may fit your needs. Most comprehensive travel plans can cover everything that you need. It's recommended to talk to your insurer before making a final call.
Any perks?
A lot! Sports health insurance policies cover all activities, from basketball, tennis and golf to river rafting, mountain climbing. No matter which sports you are into, the comprehensive programs can guard you entirely.
Another benefit of getting insured is the protection of luggage and documents. Traveling from one country to another involves various risks, and loss of baggage is one of them. On purchasing medical coverage, you can rest be assured that your belongings are safe.
Additionally, you receive an extended medical benefit that includes doctor fees, hospital charges, prescription drugs and COVID-19 support. Apart from shielding you from a sports injury, the plans safeguard you from other illnesses and unfortunate events.
Let's sum up!
Adventure sports coverage is essential for everyone, even if you are not a sportsperson. When your sports coverage included in your travel insurance, you can enjoy a stress-free trip and indulge in all the adventurous activities that have been on your wish list.
Overseas adventures can be risky, especially when your friends or families do not accompany you. The best part about this is you can opt for any plan from any part of the country. Review the programs, get the quotes, and then settle for the one that gives you the maximum coverage.
Staying Competitive In Show Jumping: Training and Conditioning Tips from Alec Lawler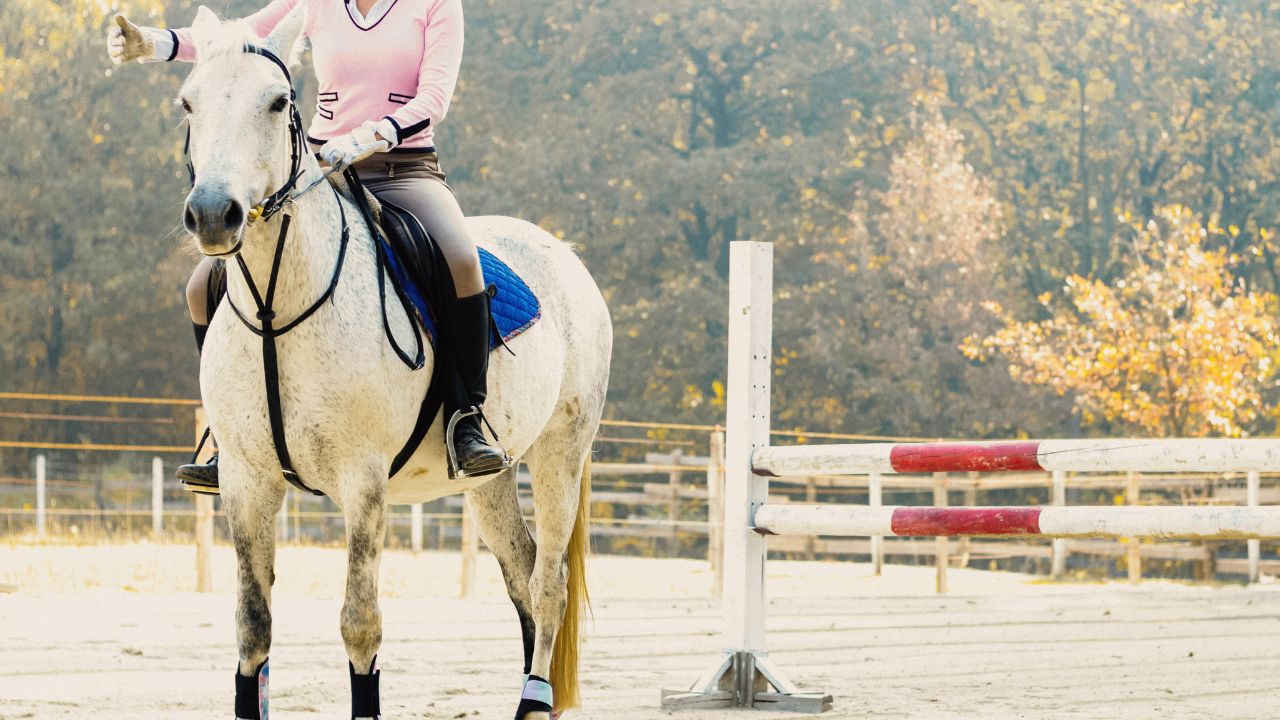 Show jumping is an exhilarating equestrian sport that demands the perfect harmony between horse and rider. To achieve success in this challenging discipline, riders must be dedicated, skilled, and constantly striving to improve. We had the opportunity to sit down with show jumping expert Alec Lawler, a talented athlete and international business professional with extensive experience in Europe and North America. In this article, Alec shares his valuable insights and training tips to help riders stay competitive and excel in the world of show jumping.
The Importance of Building a Strong Bond
When asked about the key to success in show jumping, Alec emphasizes the significance of building a strong bond with your equine partner. He says, "A horse and rider are a team, and a successful team requires trust, communication, and a genuine connection. Spend time with your horse outside of training sessions to develop that bond."
Alec's advice rings true for riders at all levels. Whether you're a seasoned competitor or just starting, taking the time to understand your horse's personality and preferences can make a remarkable difference in your performance.
Consistency in Training: Quality Over Quantity
In the fast-paced world of show jumping, riders often feel compelled to train for hours on end, believing that more training leads to better results. Alec challenges this notion, stating, "Consistency is vital, but it's not just about the number of training hours. Focus on the quality of your sessions, not just the quantity."
Alec recommends tailoring training sessions to suit each horse's needs and abilities. Instead of long, grueling sessions, he suggests breaking training into shorter, focused segments that address specific areas for improvement. This approach helps prevent burnout and keeps both horse and rider engaged and motivated.
Proper Conditioning and Fitness
Show jumping demands peak physical condition from both the rider and the horse. Alec stresses the importance of proper conditioning, saying, "A fit and healthy horse can perform at its best, and the same goes for the rider. Regular exercise and conditioning routines are essential to build strength, stamina, and overall performance."
Alec advises riders to work closely with equine veterinarians and trainers to develop personalized fitness plans for their horses. Additionally, he recommends incorporating cross-training exercises to keep horses mentally and physically stimulated.
Mental Preparedness: Visualization and Focus
"Show jumping is not only a physical sport but also a mental one," Alec shares. He encourages riders to practice visualization techniques and develop a focused mindset before entering the arena. "Visualize your success, envision the perfect jump, and believe in yourself and your horse. Positive mental preparedness can make all the difference when facing challenging courses."
Alec's emphasis on mental preparedness highlights the importance of mental fortitude and confidence in the competitive world of show jumping.
Embrace Failure and Learn from It
Even the most accomplished riders face setbacks and failures. Alec advises riders not to be discouraged by mistakes but to embrace them as opportunities for growth. He states, "Failure is a part of any sport, including show jumping. Learn from your mistakes, analyze what went wrong, and use that knowledge to improve."
By adopting a growth mindset, riders can transform setbacks into stepping stones towards success.
Final Thoughts
In the world of show jumping, success comes to those who combine skill, dedication, and an unbreakable bond with their equine partners. Alec Lawler's valuable insights provide a roadmap for riders aiming to stay competitive and achieve greatness in this thrilling sport. By building a strong bond with your horse, focusing on quality training and conditioning, preparing mentally, and embracing failure as a learning opportunity, you'll be well on your way to soaring over those jumps and reaching new heights in show jumping.
About Alec Lawler
Alec Lawler is a talented show jumping athlete and international business professional with experience in Europe and North America. He has competed at the highest international level in show jumping throughout North America and Europe, and has won numerous awards and accolades, including the National Grand Prix of Woodside in 2022. Alec founded Lawler Show Jumping LLC in 2019, where he creates strategic marketing plans to build brand awareness and selects, imports, develops, and sells dozens of horses annually.