Addressing Immediate Hiring Needs Through Quiet Hiring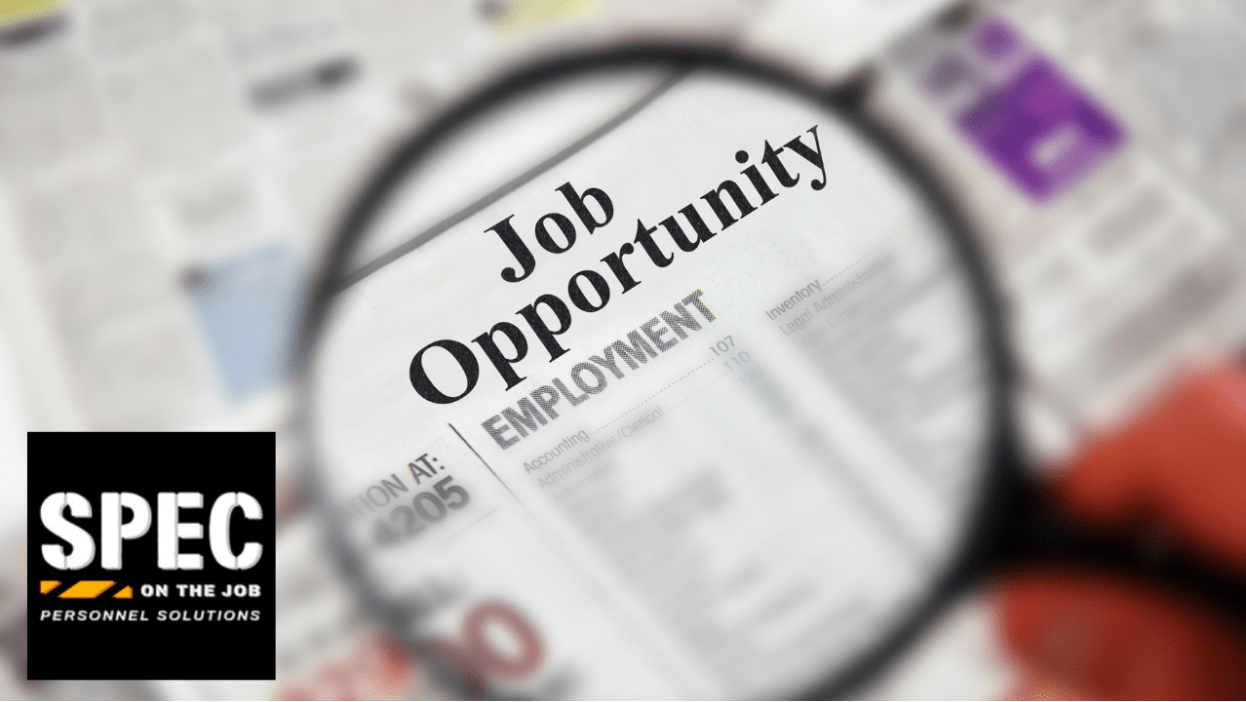 Hiring usually falls into three categories: backfilling roles, creating new ones, or addressing immediate needs. Quiet hiring is about that third category, even if it doesn't technically involve any new hiring. 
The idea of this strategy is to prioritize the most crucial functions at a given time. With Gartner predicting "quiet hiring" as the top workforce trend for 2023, it's important to know exactly what it is and how to use it appropriately within the organization. 
Quiet hiring is essentially when an organization gains new skills without having to hire a full-time employee. Sometimes, it means hiring short-term contractors or providing current employees with more responsibilities. This can mean moving employees around between departments, training them and hiring up, or simply taking on a heavier workload. 
Jason LaMonica, COO of staffing company Spec on the Job, weighs in on what quiet hiring would look like for blue-collar industries. "It's about changing the narrative," he says. "Instead of upskilling or promoting internal managers with no experience in the field, hire a contractor outside of your organization and train them before making a full-time committment. They know the industry and they know the field. With a little bit of training, they'll get the job done right."
According to LaMonica, hiring contractors provides a number of benefits for companies seeking to address immediate hiring needs while saving onboarding costs. These include streamlining hiring by saving time and resources on recruiting, onboarding faster and from a wider talent pool, and allowing the staffing company to handle compliance needs.
"Hiring contractors allows companies to fill talent gaps faster," LaMonica says, "especially if they are staffing to address peaks or valleys in their business. Moreover, it provides companies with time to ensure that the new contractors are a good fit for their team as well as easier avenues to terminate their contract if they aren't."
The reality is, since the onset of the Covid-19 pandemic, there has been a labor shortage that continues to increase each year. Some argue that this is due to employers refusing to pay the appropriate wage to their employees. Others counter that, since there are more job openings than people, jobseekers are taking advantage to get a higher paying role. Regardless of why there's a labor shortage, there still exists a need to quickly adapt to the rapidly evolving workforce. 
By hiring from outside the organization and providing the necessary training or schooling, companies will be able to increase retention, engagement, and productivity. "When companies work with trade schools or community colleges to provide additional training to its contractors, it provides those outsourced employees with something to look forward to," LaMonica insists. "By offering clear paths for development that could eventually provide them with full-time employment, there's a lower chance that they'll seek another job that doesn't offer advancement opportunities."
"Whether or not we go into recession, everyone's a little nervous," concedes LaMonica. "Every employer still has financial goals to meet, and they can't meet those goals if immediate hiring needs aren't met."
According to the Society for Human Resource Management (SHRM), the average cost per hire is $4,700 and it takes about 36-42 days to fill the position. In a potential recession, this is too much of an expense for any company, quiet hiring and upskilling current employees help reduce that cost. 
According to LinkedIn's survey, "companies that excel at internal mobility retain employees for an average of 5.4 years, nearly twice as long as companies that struggle with it." For companies looking to improve retention rates from the contractors they oursource, this is a significant number to consider when thinking about their hiring needs. 
"I'm passionate about building companies, growing teams, and having my work change the world," LaMonica states. "As part of a staffing company dedicated to blue-collar industries, it's important to know when recruitment costs outweigh hiring within the company." Understanding this difference will help companies become recession-proof by increasing employee retention and lowering overhead costs. 
Hassan Chowdhury, An Innovative and Ambitious Young Entrepreneur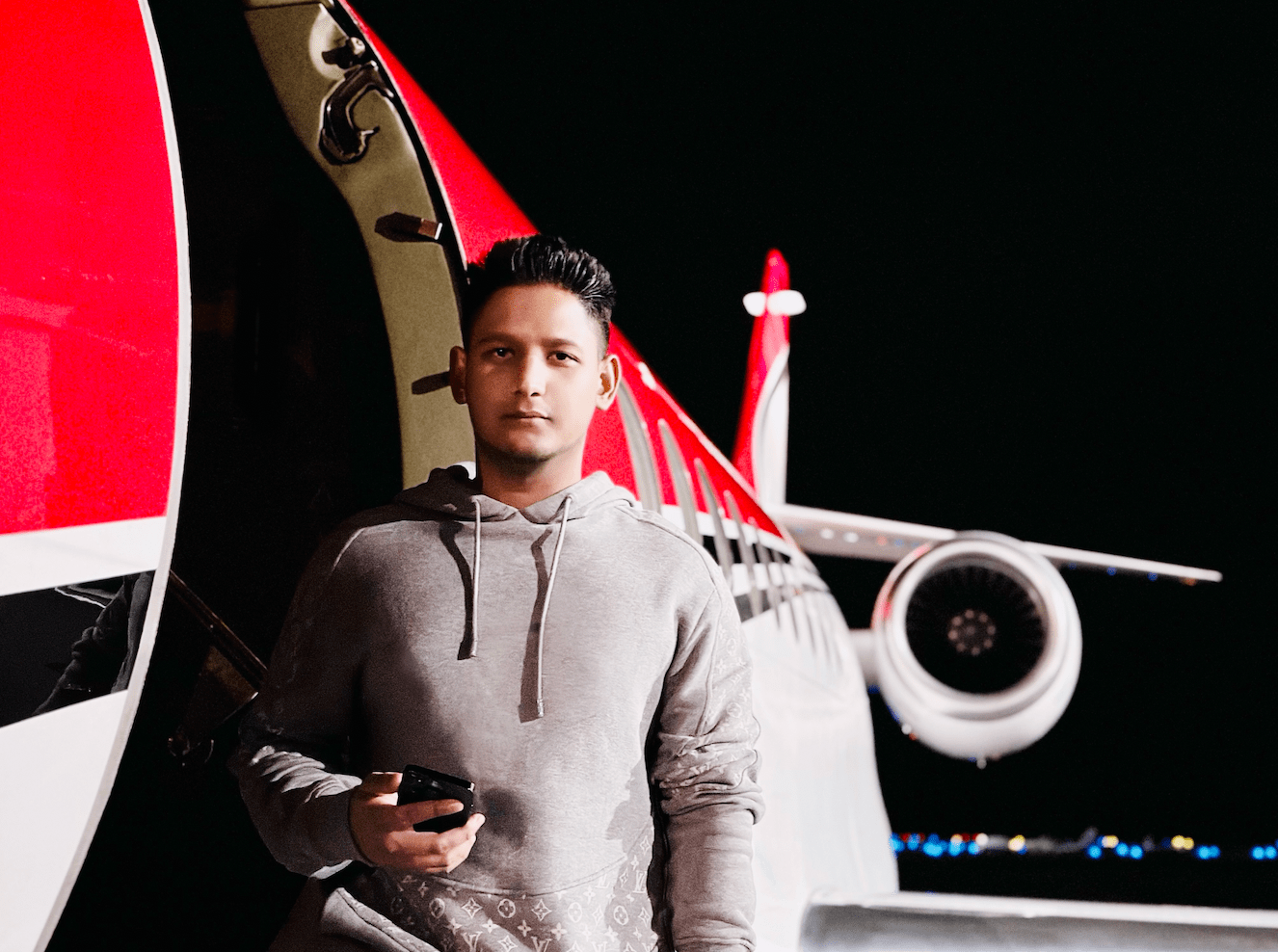 Hassan Chowdhury is already building a name for himself in the luxury hospitality and real estate industries despite being only 26 years old. He has accomplished remarkable success in a relatively short time, and as a result, he has firmly established himself as one of the most successful businesspeople in the United States.
Hassan was born in Houston, Texas, and raised there by parents who are both extremely successful businesspeople in their own right. Hassan was motivated to pursue his business dreams by watching his parents run multiple manufacturing plants for make up and make up brands for the past 45 years. This example of success was the driving force behind Hassan's decision to pursue his entrepreneurial goals. His parents taught him at an early age the values of the necessity of hard work, devotion, and ambition. They took him on travels all around the world as he became older to show him the significance of different cultures and experiences in other parts of the world. Hassan was on one of these travels when he first realized he had a deep interest in hospitality and high-end lifestyles.
He founded his own hospitality company in New York after college. He collaborates with some of the city's most well-known nightclubs to host events, including Lavo Nightclub and Fleur Room Rooftop. However, the chaos caused by the COVID-19 pandemic in the hospitality business was a direct result of this epidemic. Hassan did not throw up the towel but viewed this as an opportunity to extend his business into the luxury real estate industry. Shortly after establishing Bouge Villas, a prestigious real estate firm with headquarters in Miami, Florida, he began purchasing real estate in the area. He gave each home its one-of-a-kind design and then put them up for rent on a short-term basis.
As the constraints on COVID-19 were loosened, he saw his business go from strength to strength. After that, he broadened his real estate holdings to include homes in other cities, such as the Hamptons in New York, Fort Lauderdale Beach in Florida, Tulum in Mexico, and Cartagena in Colombia. Soon, he will also expand to Nashville, Tennessee, and Dubai, United Arab Emirates. However, Hassan didn't stop there and continued. In addition, he established his very own Private Members Club, the MetaFly Club, in collaboration with M2Jets to provide customers with access to luxury private flying and additional hospitality advantages. In the middle of 2023, it will be the first Private Jet Company to provide membership denominated in NFT.
The long hours of labor, unwavering commitment, and lofty goals that Hassan put in allowed him to achieve his goals. He has also demonstrated that it is possible to make the most of even the most challenging circumstances so long as one has the appropriate mentality and attitude. His objective is to achieve worldwide renown for providing the highest level of hospitality that is humanly possible to his customers. Hassan is optimistic about the future. He has big ambitions to continue growing Bouge Villas and MetaFly Club while preserving his status as one of the most successful business owners in the United States. Follow @hassanc.official on Instagram to keep up with Hassan's progress. His story of hard work and determination is sure to serve as inspiration to many aspiring young businesses.