Advanced Treatment Options for Lower Back Pain in New Jersey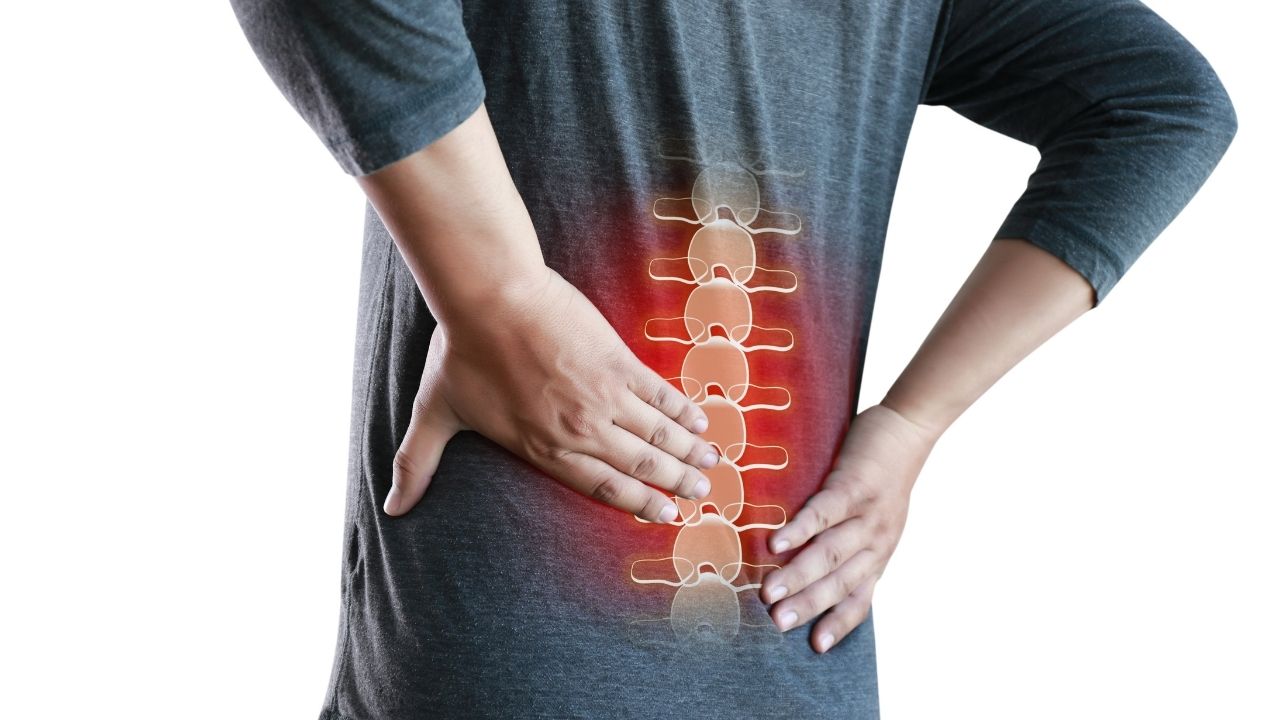 Lower back pain may limit your mobility, productivity, and happiness in life. The pain may result from spinal stenosis, herniated disc, radiculopathy, or muscle strain. Samwell Institute for Pain Management offers treatment for lower back pain in Livingston, NJ, and Colonia, NJ, through a fully personalized treatment plan.
Types of Lower Back Pain
Back pain may differ in terms of the affected areas and source of pain. Common types of back pain include;
In case of muscle strain and severe pain in the lower back, contact your provider for immediate medical attention. If left unchecked, muscle strain may develop into a serious condition limiting your mobility. Samwell Institute for Pain Management offers comprehensive treatment to address problems and challenges linked to damage on your vertebrae or ligaments.
Sciatica is associated with conditions affecting your sciatic nerve. The sciatic nerve stretches from your lower back into the leg. You may experience persistent pain shooting down the leg(s), burning, or tingling in the leg or lower back. Damaging your sciatic nerve increases your chances of suffering from sciatica, hence the need for immediate medical attention.
Pinched nerve/radiculopathy occurs when the root(s) of a spinal nerve succumbs to pressure by a bulging disc, herniated disc, and other problems affecting the base of your spine. Radiculopathy may cause a sharp pain that comes and goes. The unexpected sharp pain in your lower back manifests when sneezing, coughing, or making sudden movements.
As a result of spinal stenosis, nerve parts traveling through the spine grow narrow. Constriction of nerves compresses affected nerves and may cause numbness, pain, and tingling sensations. In case of spinal stenosis, your doctor may need to conduct comprehensive tests for osteoarthritis.
A herniated disc is a condition that happens following damage to your vertebrae. Herniated discs oozing gel-like components may mean that your vertebrae are grinding together painfully.
You should seek immediate medical attention to avert the development of more serious complications, limited mobility, and productivity at work.
Treatment for Lower Back Pain
Samwell Institute for Pain Management customizes your treatment based on the causes of your pain, response to treatment, medical history, and family history of lower back pain.
Your treatment options may include;
Spinal cord stimulation

is administered to block lower back pain sensations

Spinal cord stimulator.

Your specialist at Samwell Institute for Pain Management may recommend the trial procedure to modify specific nerve signals.

Superion® InterSpinous Spacer (Vertiflex)

is mostly recommended for addressing spinal stenosis.

Acupuncture

Cognitive-behavioral therapy (CBT)

Microdiscectomy with annuloplasty

is a minimally invasive surgical option for herniated discs.

Platelet-rich plasma

is administered at Samwell Institute for Pain Management for tissue healing.

Radiofrequency neurotomy

of lumbar facets for facet joint pain
At Samwell Institute for Pain Management, Dr. Shah designs a pain relief treatment plan to deliver the best possible relief for lower back pain and related conditions.
Avoiding Future Lower Back Pain
Dr. Shah considers the specifics of your condition to determine the best strengthening exercise, recovery routine, and safety equipment for sporting activities.
If you need treatment for lower back pain in New Jersey, contact Samwell Institute for Pain Management through the online booking tool or over the phone.
4 Ways That IV Therapy Can Make for a Better New Year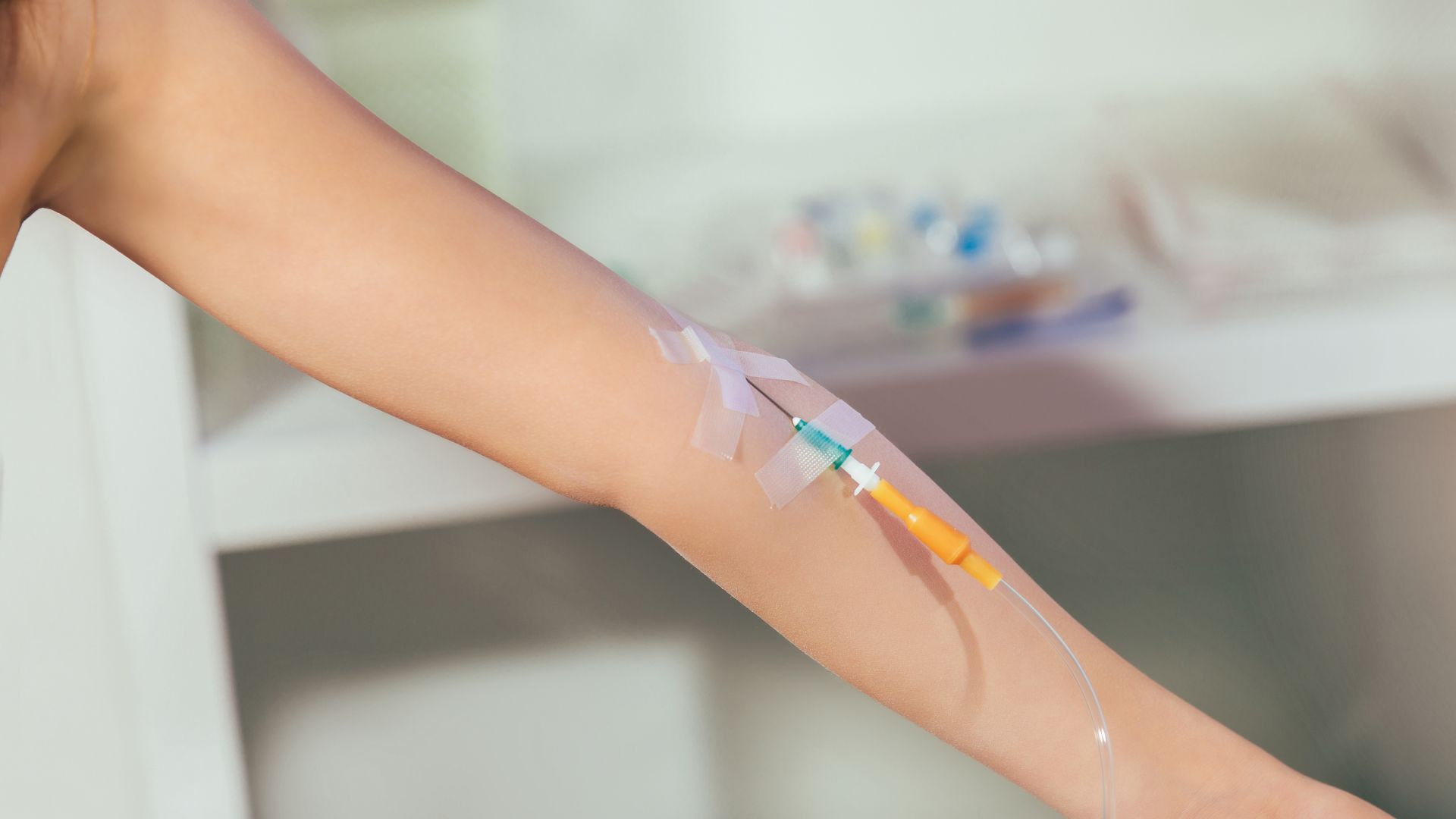 Have you made new year's resolutions? If so, are any of them based on improving your health?
Whether you want to eat more leafy greens, wake up earlier to work out on the treadmill, or even get enough quality sleep at night, you'll want to enjoy good health over the long haul.
If you wish to take steps to be healthier in 2023, check out four ways IV therapy can help.
1. Rehydrate Your Body
Consuming three liters of water daily can help prevent kidney stones, improve mood, and facilitate bowel regularity. While the ideal amount of water might be more or less than three liters, drinking enough water every day is vital.
About 60% of your body is made up of water. If you're dehydrated, you might experience symptoms like low urine output, dry mouth, dizziness, headache, vomiting, and diarrhea. IV therapy can replace the fluids your body lacks — and it can also help you prevent the more severe symptoms of dehydration such as seizures. You'll be healthier this year and beyond if you stay hydrated. If you need a little bit of help on occasion, IV therapy might be the right solution.
2. Lose More Weight
According to statistics, almost one in three adults is overweight, and around one in 11 adults is severely obese. Whether you only need to lose a few pounds or you have a lot of weight to lose, it's essential to take the necessary steps to get to an ideal weight. You likely know the health complications that can come from being overweight. Exercising, eating the right food, and showing discipline by not snacking will help you reach your weight-loss goals. But you might need more.
One option to facilitate your weight-loss objectives is to seek out IV therapy treatments. It can involve essential supplements like alpha-lipoic acid, carnitine, and lipotropic injections. Going this route can help to jumpstart your goal to be the best version of yourself possible.
3. Cure Hangover Symptoms
If you rang in the new year with partying and drinking with friends, you might have experienced a dreaded hangover. But drinking isn't limited to the holiday season, so you might occasionally enjoy a night out on the town with friends, co-workers, and even mere acquaintances. But a night of partying hard can leave you with a massive migraine in the morning.
Fortunately, IV therapy can help to alleviate or eliminate the symptoms of a hangover. Common symptoms include, but aren't limited to, dehydration, stomach ache, nausea, sore muscles, and fatigue. If a hangover is driving you crazy, try IV therapy. You'll get quick relief as the IV fluids and the electrolytes they contain replenish your body and help you feel normal again.
4. Ease Anxiety
Whenever you skim the headlines in the newspaper on any given day, you'll see that a lot of troubling things are happening in the world. And the advent of around-the-clock news channels helps to remind everyone that all is not well on planet earth. It's best sometimes to unplug from the media. Come to think of it, it makes sense to occasionally unplug from technology, take time off work, get a little extra sleep, and spend time with those who matter the most to you.
If you're feeling a little more anxious than usual, one option is to get IV therapy treatments. You'll get more energy, and your mind will be more at ease. The IV fluids contain an electrolyte called magnesium sulfate that can, among other things, reduce your blood pressure, lessen your anxiety, boost your immune system, relax your muscles, and even prevent headaches.
Are you ready to have a better year and set the stage for meaningful changes in your life? If so, you'll want to focus on doing what you need to improve your health. One way to do so is to try IV therapy. Look into it and see if you can find a provider of such services near you.