AGM: A Full-Service Marketing Agency for Small Business Success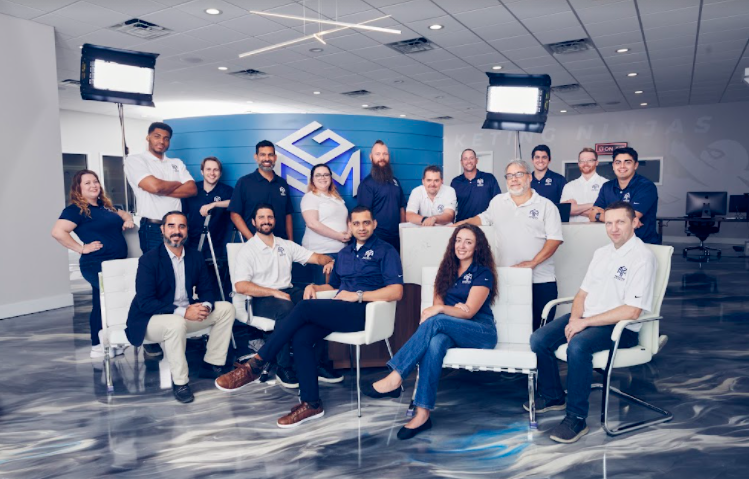 As the founder and CEO of AGM, Manuel Suarez built his company from the ground up. Focused on persistence and consistency in developing a social media presence in support of his brand, he delivers high-quality content and engagement with an authentic voice. Suarez's unique marketing talents and his insightful understanding of the value he provides his clients is what makes AGM stand out.
Forged in Adversity
It's easy to think that the legend of the self-made success story in American business is just that–a legend–but Manuel Suarez's skyrocketing achievements are proof that hard work and determination do pay off. Just ten years ago, Suarez was struggling in the wake of addiction and bankruptcy with a family to take care of. He took a leap of faith and established an e-commerce brand where he earned his business experience, including marketing skills, through sheer hard work and determination. In less than two years, his monthly sales were more than $600,000, and he'd discovered a true sense of direction in his life. Suarez founded Attention Grabbing Media or AGM in 2016, intending to share the knowledge and expertise he acquired by empowering fellow entrepreneurs to succeed through social media and marketing. Since then, there's been no stopping him. And he walks the talk, too– going from 5 to 75 employees and dedicating himself to their professional development, as well.
Within three years of its founding, AGM's profile soared and that propelled Suarez into a trajectory of success that continues today. One of the company's most notable collaborations is with Daymond John, businessman and "Shark Tank" investor. Their most recent success was the opening of their new office building in Largo, Florida. This 6000 ft former warehouse has been transformed over the past 2 years into a modern, state of the art office complete with recording studios, creative spaces, and large open work spaces. In August, they are welcoming a VIP guest list to the office to celebrate the opening and the ever growing successes of the AGM team.
A Versatile and Dynamic Approach to Marketing
AGM is devoted to supporting small businesses and meeting their digital marketing and e-commerce needs with unique and customized strategies. Through a wide range of services that include social media advertising, Messenger marketing, Amazon account management, YouTube SEO, branding and marketing strategies, and content creation, AGM offers cutting-edge expertise in helping companies reach their target audience. Suarez's company doesn't just handle social media, marketing, and SEO services for clients, though. By working so closely with clients, AGM extends a helping hand up to new business owners who are in the position Suarez once was.
Entrepreneurs learn to recognize their value and how best to share that with potential customers for successful lead generation. By working with small business owners and not big agencies, AGM's boots-on-the-ground strategy of training business owners delivers real and meaningful change for those seeking to grow their companies. Through AGM, business owners gain insight into the social media landscape and can better strategize their approach for maximum effect.
What sets AGM apart is its commitment to people. Suarez's team strives to identify the best ways to help companies engage with their customers to build relationships, not just sell products. This approach–through the myriad of opportunities presented in the social media ecosystem–ensures that a company's targeted message reaches those most in need of the product or service being offered, strengthening connections and sales leads.
Social Media: A Powerhouse Attention-Getter
The hard work and diligence of the AGM team and their talent speaks for itself, across sectors. Dr. Eric Berg, an author and health educator specializing in Keto enjoys Facebook and Messenger ROI of 700-1200% weekly. Integrating YouTube marketing for Dr. Berg led to a 12M increase in views on his account every month. Nancy Cartwright, the voice actor known for her portrayal of Bart Simpson on "The Simpsons", and a founder of the "Know More About Drugs Alliance", marvels at Suarez's idea-driven work. She is impressed by his dedication to the unique challenges of the organization's efforts to encourage parents to better understand the risks associated with their children's prescribed psychotropic medications. For Sheila Jindela and her Kingston Dental office, AGM's responsiveness in honing her social media marketing message drives the successful outreach of her online presence.
Expand Your Reach, Increase Your ROI
With a professional team in your corner, one that's dedicated to understanding the rapid-changing social media marketing and e-commerce landscape, AGM gets you more of the attention you want to improve your marketing ROI. Their full suite of experts includes graphic design pros, expert marketers, and strategists attuned to the best ways to harness the powerful methods successful companies use to connect with their audience.
Attention Grabbing Media (AGM), founded in 2015, is a full-service social media marketing agency that helps businesses scale their online presence. They are the recipients of several awards including the prestigious ManyChat "Top Performing Agency" award. To learn more about their services, please visit https://www.agmagency.com/.
How Berite Labelle Is Translating Her International Modelling Career Into Acting Through Passion and Self-Care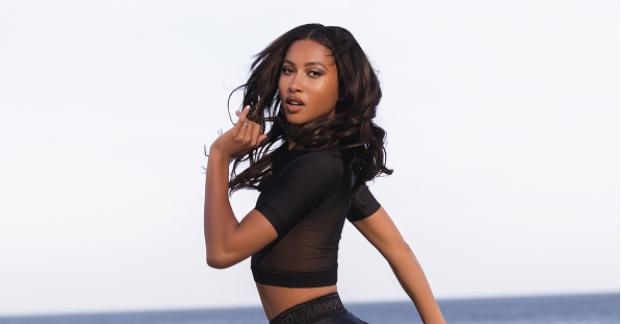 Moldovan-born beauty Berite Labelle has shed her chrysalis to emerge as an actor and writer.
For several years, Berite has deconstructed, redefined, and developed her modeling skills into techniques fit for an A-list actor.
The path from the catwalk to the film set is a walk of fame mastered by Hollywood legends including Grace Kelly, Nicole Kidman, and Noémie Lenoir. Naomi Campbell successfully transitioned to the small screen as an actor and performed brilliant comedy roles spoofing herself with perfect timing and delivery. Former model and Emmy Award winner Tyra Banks turned to acting and hosted her eponymous chat show. She also birthed an industry from her modeling career and today has a net worth of $90million.
Passion First
Berite's passion for communication is at the core of her acting and writing ambitions. She aims for both movies and the stage.
Already established as a successful model in Europe, Berite's vertical performance started in 2019 when she participated in the World Championship of Performing Arts competition in Long Beach, California. She entered the Spoken Model category and claimed first place. Propelled by her competitive success, she went on to study acting at the New York Film Academy on a partial scholarship. She also competed in dramatics and comic monologues performances in Los Angeles.
During her modeling career, she showcased luxury brands including La Perla and France's Aubade lingerie house at The Four Seasons Hotel – Geneva, and luxury jeweler Faberge. She also walked the runway for Tiffany's fashion week in Paris and represented hair giant Toni & Guy.
"At the same time as modeling, I joined a small theatrical company in Switzerland. I decided that it was my mission to become an actor. As well as working with the theatre company, I set about teaching myself English. Communication is key in acting, and the more languages you can communicate in, the better."
Emotional Intelligence
Berite has acted in music videos and is working on a project where she serves two different roles of important historical women: the last Egyptian Ptolemaic queen Cleopatra and the Victorian English writer Mary Wollstonecraft. Berite is also writing scripts. 
"I love communicating in different languages, as shown by competing in California. Today my overarching professional desire is about expression and interchange. I am inspired to communicate as an actor on a deep emotional level. To tell a story non-verbally," says Berite. 
"Acting demands a high level of emotional intelligence that is outward-facing and creative, but you also need to be able to run a business. As an entrepreneur, I am the founder and CEO of my entertainment company – Berite Labelle."
It is hardly surprising that Berite pivoted toward acting. Adaptation and learning new cultures are hallmarks of her childhood. Born in the tiny former Soviet country of Moldova in Eastern Europe, Berite traveled the world with her Chadian father, who worked for the United Nations. Constant traveling meant new schools, cultures, and languages. Berite thrived until her father died when she was 14 years old. Her family decided to send the teenager to school in Paris, where she fell into bad company.
It took three years for the young woman to determine that she was the only person empowered to change her life. It was an epiphany that changed the course of her life, and she walked away from the shady side of teenage years. At 17 years old, Berite enrolled in a diploma course studying commerce to set a positive direction. As part of her education, she landed an internship with the exclusive Swiss watchmaker and jeweler -Bucherer est 1880. During this time, the young woman understood that her way forward was to become a model. She immersed herself in a sophisticated and creative life.
Dream Big
It was not the first time Berite considered modeling as a career. As a child, a colleague of her father predicted the little girl would become a model. The prophecy triggered Bertie's lifelong love of fashion, and the little girl's favorite entertainment was watching Fashion TV. She also took up ballet, which helped her modeling career bloom.
To this day, the entrepreneur continues to dance as both a way to express her creative energy, de-stress, and maintain her physical form. She has also performed in music videos. 
Indeed, a successful modeling career requires strict discipline and self-care – two covenants are a must for a career as an actor.
"It is essential to stay in shape, so I still dance, and I also enjoy going hiking, and I practice yoga. Drinking plenty of water is great for your skin, and I have a routine for sleeping and looking after myself," Berite explains. 
"Selfcare is as much of a priority as self-love. When you develop your routine and perform it faithfully, you learn how to love yourself and properly care for yourself. Confidence is important in the world of entertainment. To take good care of others and to love them authentically, you must feel good about yourself. It helps if you never forget about your own needs and feelings," she says.
Self Care
Berite is a great believer in reading for pleasure as self-care; "reading scripts, books and work-related material counts as self-care."
Given that Berite is often exploring another person's character, working on mastering accents, or running her business, she likes to check out of her dynamic workspace through meditation. She has also discovered a rich vein of joy by continuing her education with online acting courses with Acting Center in Los Angeles.
The final thread of Berite's self-care regime is twice weekly hair and face masks, which she believes are well-earned breaks from a fully engaged life.