AGM: A Full-Service Marketing Agency for Small Business Success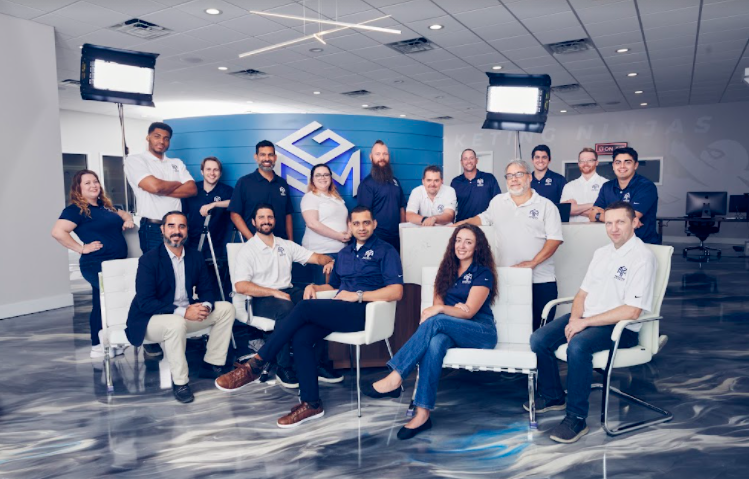 As the founder and CEO of AGM, Manuel Suarez built his company from the ground up. Focused on persistence and consistency in developing a social media presence in support of his brand, he delivers high-quality content and engagement with an authentic voice. Suarez's unique marketing talents and his insightful understanding of the value he provides his clients is what makes AGM stand out.
Forged in Adversity
It's easy to think that the legend of the self-made success story in American business is just that–a legend–but Manuel Suarez's skyrocketing achievements are proof that hard work and determination do pay off. Just ten years ago, Suarez was struggling in the wake of addiction and bankruptcy with a family to take care of. He took a leap of faith and established an e-commerce brand where he earned his business experience, including marketing skills, through sheer hard work and determination. In less than two years, his monthly sales were more than $600,000, and he'd discovered a true sense of direction in his life. Suarez founded Attention Grabbing Media or AGM in 2016, intending to share the knowledge and expertise he acquired by empowering fellow entrepreneurs to succeed through social media and marketing. Since then, there's been no stopping him. And he walks the talk, too– going from 5 to 75 employees and dedicating himself to their professional development, as well.
Within three years of its founding, AGM's profile soared and that propelled Suarez into a trajectory of success that continues today. One of the company's most notable collaborations is with Daymond John, businessman and "Shark Tank" investor. Their most recent success was the opening of their new office building in Largo, Florida. This 6000 ft former warehouse has been transformed over the past 2 years into a modern, state of the art office complete with recording studios, creative spaces, and large open work spaces. In August, they are welcoming a VIP guest list to the office to celebrate the opening and the ever growing successes of the AGM team.
A Versatile and Dynamic Approach to Marketing
AGM is devoted to supporting small businesses and meeting their digital marketing and e-commerce needs with unique and customized strategies. Through a wide range of services that include social media advertising, Messenger marketing, Amazon account management, YouTube SEO, branding and marketing strategies, and content creation, AGM offers cutting-edge expertise in helping companies reach their target audience. Suarez's company doesn't just handle social media, marketing, and SEO services for clients, though. By working so closely with clients, AGM extends a helping hand up to new business owners who are in the position Suarez once was.
Entrepreneurs learn to recognize their value and how best to share that with potential customers for successful lead generation. By working with small business owners and not big agencies, AGM's boots-on-the-ground strategy of training business owners delivers real and meaningful change for those seeking to grow their companies. Through AGM, business owners gain insight into the social media landscape and can better strategize their approach for maximum effect.
What sets AGM apart is its commitment to people. Suarez's team strives to identify the best ways to help companies engage with their customers to build relationships, not just sell products. This approach–through the myriad of opportunities presented in the social media ecosystem–ensures that a company's targeted message reaches those most in need of the product or service being offered, strengthening connections and sales leads.
Social Media: A Powerhouse Attention-Getter
The hard work and diligence of the AGM team and their talent speaks for itself, across sectors. Dr. Eric Berg, an author and health educator specializing in Keto enjoys Facebook and Messenger ROI of 700-1200% weekly. Integrating YouTube marketing for Dr. Berg led to a 12M increase in views on his account every month. Nancy Cartwright, the voice actor known for her portrayal of Bart Simpson on "The Simpsons", and a founder of the "Know More About Drugs Alliance", marvels at Suarez's idea-driven work. She is impressed by his dedication to the unique challenges of the organization's efforts to encourage parents to better understand the risks associated with their children's prescribed psychotropic medications. For Sheila Jindela and her Kingston Dental office, AGM's responsiveness in honing her social media marketing message drives the successful outreach of her online presence.
Expand Your Reach, Increase Your ROI
With a professional team in your corner, one that's dedicated to understanding the rapid-changing social media marketing and e-commerce landscape, AGM gets you more of the attention you want to improve your marketing ROI. Their full suite of experts includes graphic design pros, expert marketers, and strategists attuned to the best ways to harness the powerful methods successful companies use to connect with their audience.
Attention Grabbing Media (AGM), founded in 2015, is a full-service social media marketing agency that helps businesses scale their online presence. They are the recipients of several awards including the prestigious ManyChat "Top Performing Agency" award. To learn more about their services, please visit https://www.agmagency.com/.
What Is Debt Consolidation and How Does It Work?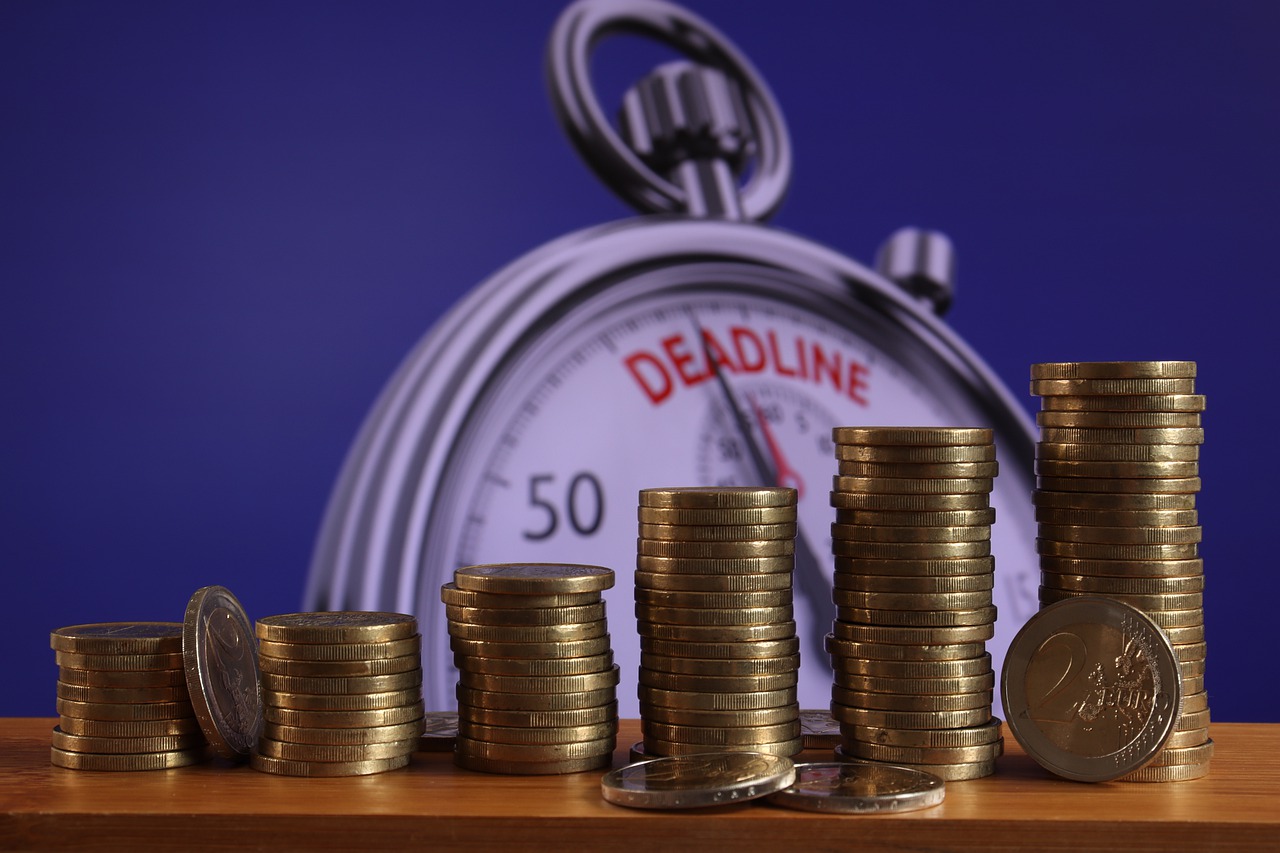 Debt consolidation combines all debts of an individual, often high-interest ones like credit card bills, into one payment system. 
Suppose you can secure a reduced interest rate. In that case, debt consolidation may be an ideal option for you, assisting you in reducing your overall debt and restructuring to help you clear it quicker.
This guide will walk you through what debt consolidation is and how it works. 
What Is Debt Consolidation?
Debt consolidation is a debt relief alternative that helps consumers bind multiple financial obligations in to one that can be regularly paid with a consolidation loan or a debt management plan (DMP).
This approach lowers the charges on debts and reduces the monthly payment. Debt consolidation sorts out the challenges faced by consumers, especially those who find it hard to service their numerous bills on time.
How Debt Consolidation Works
To consolidate debts, a borrower may request their bank or other loan providers for a balance transfer credit card, a personal loan, or a similar debt consolidation instrument. 
In the event of a debt consolidation loan, the lender may instantly clear off the borrower's outstanding bill, or the borrower may collect the money and pay their remaining sums. 
Similarly, most balance transfer credit cards feature a recommended method for combining a cardholder's current credit cards.
Although debt consolidation frequently reduces the amount a debtor owes monthly, it prolongs the repayment term of the merged debts. 
However, consolidating debts simplifies the payments process, making it simpler to handle finances—this is particularly beneficial for borrowers who have problems managing their money. 
Once the debtor's old liabilities have been sorted with cash from the new loan, they'll make just one monthly payment plan on the new loan.
Is Debt Consolidation The Same As Debt Settlement? (50 words)
While these are debt-relief options, they have a distinct difference. 
Debt consolidation transfers the borrower's loan from multiple creditors to a single creditor but does not reduce the initial amount. 
On the other hand, debt settlement targets to lower the consumer's debt levels. Settlement firms do not give loans; instead, they negotiate with creditors on behalf of the debtors.
Types of Debt Consolidation 
1. Debt Consolidation Loan
Debt consolidation loans are personal loans used to reduce a debtor's interest rate, simplify payments, and generally better loan terms. 
While personal loans are often accessible in credit unions and banks, many online loan providers also provide debt consolidation services. 
However, before picking an alternative, you need to seek debt advice to give you an insight into the hidden risks. Reputable FREE debt advice platforms, such as Reform Debt Solutions, could help you. 
2. Credit Card Balance Transfer
A credit balance transfer happens when a debtor applies for another credit card, often one with lower rates, and transfers their entire balance to the new credit card. 
Similar to other debt consolidation methods, this approach leads to a single repayment to manage, may cut on the debtor's monthly payment, and can lower the general fee of the debt by reducing the interest rate. 
Before deciding to go for a credit card balance transfer option, you should consider the accessibility of interest rates, transfer charges, transfer deadlines, and the implications of defaulting payment. 
3. Student Loan Consolidation
Student loan consolidation refers to binding different student loans into one. 
Besides reducing and streamlining monthly payments, graduates can benefit from borrower protections such as Public Service Loan Forgiveness. 
This concept is frequently used in combination with student loan consolidation, which entails consolidating multiple governments or private student loans into one personal loan.
4. Home Equity Loan
A home equity loan is a debt consolidation approach that includes obtaining a loan guaranteed by the debtor's home value. The cash is given to the debtor in a single payment, and they can use it for clearing off or consolidating previous obligations. 
After the money is disbursed, the borrower pays interest on the whole loan. Still, since their property secures the loan, they are likely eligible for a considerably lesser interest than a debt consolidation loan.
5. Cash-out Mortgage Refinance
A cash-out mortgage refinance happens when consumers refinance their mortgage for a sum more significant than the outstanding loan balance. The borrower can then withdraw the excess in cash and clear off other debts. 
This approach then allows the borrower to combine their other loan payments with the mortgage payment to make one payment. Additionally, when the loans are folded into a guaranteed mortgage, the rate is likely to be significantly less than the rate on the initial obligations.
Pros and Cons of Debt Consolidation 
Pros
Combines multiple loans into one and simplifies payment 

Can lower the borrower's gross interest rate

May reduce a borrower's gross monthly payment 
Cons
Providers can charge loan origination, balance transfer, or closing fees

Borrowers may lose their houses if they fail to pay off the consolidation loan

Some come with high rates
Bottom Line
Using debt consolidation as an option for debt relief comes with many shortcomings. And indeed, it's not the ultimate solution to the debt issue. Unlike the debt settlement approach, which reduces your loan, debt consolidation only transfers you to another lender. Besides, most of its methods tend to extend the time for settling your debts, attracting more interest rates.