Elk: The e-Commerce SEO Agency that Leads to Success
In the world of e-commerce, SEO is essential to improve the quality and quantity of your website. Improving your SEO will lead to your website becoming more visible, redirecting traffic, and converting prospects into customers. Usually, the business's marketing team is in charge of planning an SEO strategy. However, there are times when outsourcing help is necessary, and that is why digital marketing specialists exist. One of them is Elk, the e-commerce SEO agency that leads to success.
How Elk works
Everyone who has worked with SEO knows it takes time to develop a sound, functioning, and effective strategy. Because of that, Elk uses a structured approach that starts showing organic traffic growth results within the first 120 days of a client hiring them. They execute a performance SEO marketing plan to analyze the demand potential of the customer's product or service, current ranking, existing content, and rankings of the competition. And because SEO is all about keywords, these digital marketing specialists analyze the relevant keywords the business site has sitting on search results pages 2 and 3 to project the actual organic search value of the brand.
"ELK supports your business growth with fully managed digital services," says Justin Ross, an SEO expert. "Marketing takes a team. That's why our team comes together alongside your team to determine the best strategies and tactics, and then we take those and run with them. When you work with ELK, you work directly with the experts. There's no middle person. Get your answers and get results."
Elk's team is composed of more than one team. They bring multiple teams to every project to collaborate and fuel each client's growth.
Marketing: Elk believes their customers must focus on growing their business, so they focus on marketing. They run marketing with a financial understanding of markets, looking for growth opportunities within the client's goals.

Technology: not every company has the expertise or the time to focus on automation, analytics, and execution. Elk's professional development team focuses on bringing every aspect of the customer's digital presence together by ensuring everything runs smoothly and getting the best results possible.

Content: this is when marketing and technology combine. Elk's team scales content, meeting the needs of every client while keeping a constant flow that will increase the growth results.
Results equal success
Elk is a dedicated e-commerce SEO agency. This team works perfectly together because they connected over their love for nature and the outdoors. "We've taken that love and brought it into our work, meaning you will be surrounded by people who are inspired and motivated daily. Because of this, growth is in our nature, and we want to see you grow your business and succeed. Our adventures and lifestyle help us constantly curate fresh ideas that are ever-evolving and create sustainable growth for your business."
This connection, passion, and dedication are what drive their clients' success to the maximum. Every company that hires them will see the results they have been looking for, and their SEO will improve enormously. An example of that is the work they did with SIG:
"When Sands Investment Group first came to ELK," says Ross, "the website underwent a massive upgrade to improve site speed and overall user experience. ELK created a list of targeted keywords nationwide to improve keyword rankings, which the content team took to begin creating monthly content. With informational blogs and success stories, SIG has seen page 1 keyword rankings grow by 800 percent."
eCommerce SEO agency leaders
Leading a successful e-commerce business depends a lot on the traffic your website receives and the number of prospects you convert into customers. You might have great ideas but not know how to improve your SEO. Luckily, there are talented digital marketing specialists who can help you face this challenge. Elk is the e-commerce SEO agency that will lead your brand to success.
A complete guide to the best chatbots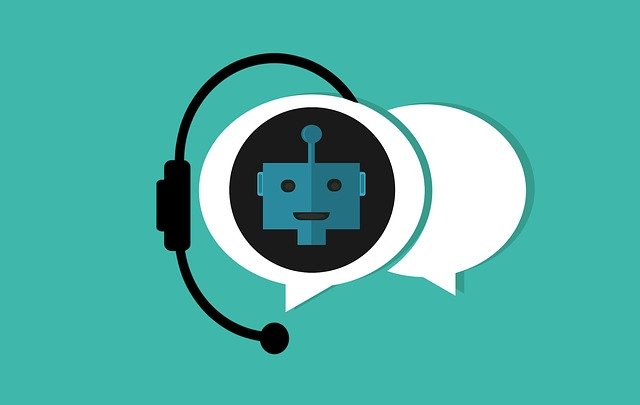 Chatbots are quickly becoming a best practice for customer service. They provide businesses with the opportunity to improve their customer experience and to be more accessible in an era when phone calls and emails may not always be possible or appropriate. Finding the best chatbot is all you need to make your customers happy!
The chatbot revolution is upon us. Chatbots have been on the rise for a few years now, and they are showing no signs of slowing down. Technology continues to advance, and there will be better solutions coming up every day. Therefore, it will be important to stay informed of the latest technologies and trends to get the most effective chatbots for use. To get the best results, you must understand the different types and the best practices for chatbots.
Understanding the Different Types of Chatbots
Chatbots are programs that use artificial intelligence to simulate conversations with human beings over instant messaging services like Facebook Messenger and WhatsApp. They can provide information about products or help customers solve problems in a natural-sounding conversational tone.
There are different types of chatbots you can create depending on the type of business. They range from customer service bots to news bots. Chatbots might be the answer if you are looking for an effective way to communicate with your customers. However, experts design chatbots differently to serve different purposes. Here are different types of chatbots and their definitions:
Conversational bots. These mimic human conversation by using machine learning algorithms to generate responses for users. They ultimately help customers to make decisions.
FAQ bots. These offer pre-generated answers to commonly asked questions. They will recommend options and knowledge base information to the users for more help in their search for answers to what they need.
Personal assistant bots. These types of chatbots perform tasks like scheduling appointments or helping people find items on websites. There are task-specific bots to help users with specialized needs.
Generic chatbots. Typical examples here are Siri and Alexa. These are open-ended bots that can typically answer any question. They are too general, and businesses would not prefer using them to address their specific needs.
The Best Practices for Chatbots
In today's world, everyone ones to stay connected. With the use of social media, instant messaging, and other types of digital communication, it is easy to stay in touch with friends and family all over the globe. However, there is sometimes a downside to this type of connection: we're always on! This habit can lead to habitually checking your phone for messages or updates even if you don't have anything pressing going on, a bad technology habit that can turn into an addiction as time goes by. Fortunately, there is a way out: chatbots.
Chatbots allow users to connect using artificial intelligence (AI) without being constantly logged onto their devices. So, what are the best practices for chatbots? There are important things to put into consideration. Here is a list of some things that can help make your chatbot successful. They include:
Making sure the bot is intuitive and easy to use. The chatbot should serve its intended purpose and help your business realize its goals and objectives for growth.
Being transparent about the type of data collected from users. Your contacts should feel safe when issuing out their data via the chatbot and get to know the help they will be getting by doing so. 
Providing options for how often people receive messages from the bot. Your chatbot shouldn't be a bother to your users. Therefore, the chatbot design should factor in options for users to pick at their pleasure.
Offering an option for scheduling automated messages in advance. This feature is a great option to help your customers get what they want in good time without wasting time.
Final Thoughts
Chatbots are a new frontier in the world of customer service. With chatbots, businesses can provide 24/7 support while at the same time scaling up their customer service without hiring more people. Chatbots have many benefits for business owners, but they often don't know the best practices that will help them get the most out of their bots. Use the ideas highlighted here to get the best chatbot for your business.