Elk: The e-Commerce SEO Agency that Leads to Success
In the world of e-commerce, SEO is essential to improve the quality and quantity of your website. Improving your SEO will lead to your website becoming more visible, redirecting traffic, and converting prospects into customers. Usually, the business's marketing team is in charge of planning an SEO strategy. However, there are times when outsourcing help is necessary, and that is why digital marketing specialists exist. One of them is Elk, the e-commerce SEO agency that leads to success.
How Elk works
Everyone who has worked with SEO knows it takes time to develop a sound, functioning, and effective strategy. Because of that, Elk uses a structured approach that starts showing organic traffic growth results within the first 120 days of a client hiring them. They execute a performance SEO marketing plan to analyze the demand potential of the customer's product or service, current ranking, existing content, and rankings of the competition. And because SEO is all about keywords, these digital marketing specialists analyze the relevant keywords the business site has sitting on search results pages 2 and 3 to project the actual organic search value of the brand.
"ELK supports your business growth with fully managed digital services," says Justin Ross, an SEO expert. "Marketing takes a team. That's why our team comes together alongside your team to determine the best strategies and tactics, and then we take those and run with them. When you work with ELK, you work directly with the experts. There's no middle person. Get your answers and get results."
Elk's team is composed of more than one team. They bring multiple teams to every project to collaborate and fuel each client's growth.
Marketing: Elk believes their customers must focus on growing their business, so they focus on marketing. They run marketing with a financial understanding of markets, looking for growth opportunities within the client's goals.

Technology: not every company has the expertise or the time to focus on automation, analytics, and execution. Elk's professional development team focuses on bringing every aspect of the customer's digital presence together by ensuring everything runs smoothly and getting the best results possible.

Content: this is when marketing and technology combine. Elk's team scales content, meeting the needs of every client while keeping a constant flow that will increase the growth results.
Results equal success
Elk is a dedicated e-commerce SEO agency. This team works perfectly together because they connected over their love for nature and the outdoors. "We've taken that love and brought it into our work, meaning you will be surrounded by people who are inspired and motivated daily. Because of this, growth is in our nature, and we want to see you grow your business and succeed. Our adventures and lifestyle help us constantly curate fresh ideas that are ever-evolving and create sustainable growth for your business."
This connection, passion, and dedication are what drive their clients' success to the maximum. Every company that hires them will see the results they have been looking for, and their SEO will improve enormously. An example of that is the work they did with SIG:
"When Sands Investment Group first came to ELK," says Ross, "the website underwent a massive upgrade to improve site speed and overall user experience. ELK created a list of targeted keywords nationwide to improve keyword rankings, which the content team took to begin creating monthly content. With informational blogs and success stories, SIG has seen page 1 keyword rankings grow by 800 percent."
eCommerce SEO agency leaders
Leading a successful e-commerce business depends a lot on the traffic your website receives and the number of prospects you convert into customers. You might have great ideas but not know how to improve your SEO. Luckily, there are talented digital marketing specialists who can help you face this challenge. Elk is the e-commerce SEO agency that will lead your brand to success.
Triple Net Properties: how to invest in them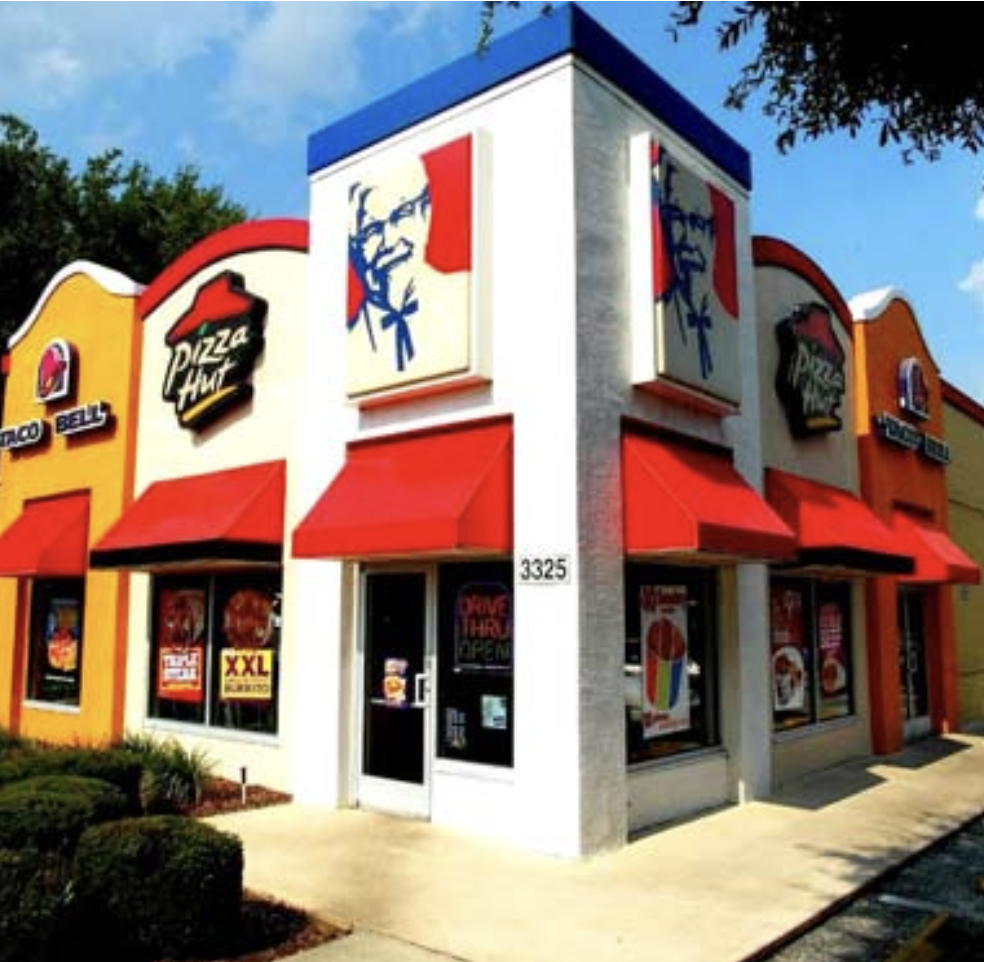 In today's market, there are a number of different investment opportunities available to investors. One option that is growing in popularity is triple net properties. What are triple net properties, and how to invest in them? This article will cover the basics of triple net properties and provide an overview of them. 
triple net properties for sale are commercial real estate investments where the tenant, or lessee, pays all property-related expenses including property taxes, insurance, and maintenance. This can be an attractive investment for investors because it typically results in lower operating costs and more predictable cash flow. However, there are also some risks associated with this type of investment, so it's important to understand the pros and cons before making a decision.
Reasons to invest in triple net properties
There are many reasons to invest in them. For one, they tend to be very stable and reliable investments. The tenants are typically well-established businesses with long-term leases, so there is little risk of vacancy or default. Additionally, because the tenants are responsible for all operating expenses, investors can enjoy relatively high cash flow and low maintenance costs.
Of course, like any investment, there are some risks to consider before investing in triple net properties. For example, if a tenant goes out of business or defaults on their lease, the investor may be responsible for paying the remaining rent. Additionally, because triple net leases often have high initial costs (such as build-out expenses), investors need to be sure that they are getting a good deal on the property in order to make a profit.
If you're looking for a solid investment that will provide you with consistent income, triple net lease for sale may be the right choice for you. This type of investment can provide a predictable and reliable stream of income, making it an attractive option for many investors.
Things to consider when deciding to invest in them
There are a few things to keep in mind when you're considering investing in triple net lease properties for sale. First, you'll need to find a good location for your property. The location should be in an area with high demand and low vacancy rates. Second, you'll need to negotiate a favorable lease with the tenant. The lease should be for a long term, and it should include provisions that protect your investment. Finally, you'll need to carefully manage the property to ensure that it remains profitable.
If you're looking for an investment that will provide you with a steady income stream, triple net properties may be the right choice for you. With proper management, these properties can be a sound investment that will provide you with years of consistent income.
Find out if triple net properties are right for you
If you're thinking about investing in a triple net property, it's important to do your research and make sure it's the right fit for you. Here are a few things to consider:
1. What is your investment goal?
Are you looking for income, appreciation, or both? Triple net properties can provide stability and cash flow, but may not appreciate as quickly as other types of investments.
2. What is your risk tolerance?
Triple net leases are generally considered to be lower-risk than other types of commercial real estate, but there is still some risk involved. Make sure you understand the risks before investing.
3. What are the expenses associated with the property?
Be sure to understand all of the costs associated with the property, such as insurance, taxes, and common area maintenance fees.
4. What is the quality of the tenant?
The quality of the tenant is important in any investment, but it's especially important with a triple net lease. Make sure you understand the tenant's financials and creditworthiness before investing.
5. What is the term of the lease?
Be sure to understand the length of the lease and any options for renewals. You'll want to make sure the tenant is committed to the property for the long term.
Once you've considered these factors, you'll be able to decide if a triple net property is the right investment for you.