Agüero Declares the Real Reason he Wants to win this year's Copa America
19 minutes into last summer's World Cup campaign Sergio Agüero struck Argentina's first goal of the tournament. It looked like it was getting off to a textbook start, but it quickly went awry for the Argentines, eventually capitulating at the round of 16.
Fast forward twelve months after a much needed break from international duty, another Premier League title, and the Manchester City striker is back in the mix and ready to do his job for his country at this year's Copa America in Brazil.
Ahead of the tournament Agüero has spoken of the real driving force behind his ambition to take home Argentina's first Copa America in 26 years.

"I'm more excited about winning for Leo [Messi] than myself because he has played for so long and has suffered so much"
Agüero is in part alluding to the fact that Lionel Messi remains Argentina's most capped player. The Barcelona playmaker is also perhaps one player in Argentine footballing history who has received the most criticism from his countrymen and women.
The buck doesn't just stop there. Messi is also Argentina's highest goal scorer and remains their youngest representative at a World Cup finals. He should be the prodigal son but instead he is regarded with circumspection in his homeland.
Agüero and Messi have come up together. At 31 they are arguably at the peak of their powers, first appearing for Argentina at senior level at the 2008 Beijing Olympics where they helped guide their country to a gold medal
The criticism towards Messi since that golden moment has been nothing short of relentless, even caustic at times. The truth is that since the heady heights of Diego Maradona, Messi is the one who has guided Argentina closest to the success they so badly crave.
Three finals, three failures, one in the World Cup, and two in the two previous Copa Americas –  that is Messi's international record.
Messi himself is a prime example of flying too close to the sun. The Argentine public crave absolute success. They don't care how close you come to it if there's no silverware at the end of the road.
Enter Agüero. His comments could not come at a better time with the 2019 Copa America about to get underway in Brazil this week.
Both players have just featured in a 5-1 demolition of Nicaragua where Messi netted two. It serves as a gentle reminder that Messi needs to be handled with care, and that Argentina's talisman who bears the brunt of expectation and responsibility is deserving of victory more than anyone else.
Agüero represents perhaps the most natural strike partner to accompany Messi in their Copa America campaign. As their third highest goalscorer of all time, Agüero will most likely start up top.
Inter's Lautaro Martinez, River Plate's Matias Suarez and Paolo Dybala of Juventus will provide the attacking reserves coach Lionel Scaloni has opted to take to Brazil.
Argentina face an uphill struggle, having been drawn into perhaps the most difficult group of the tournament with Colombia, Paraguay and debutantes Qatar.
Nevertheless, Argentina still remain favourites alongside Brazil to lift the trophy. To compare betting sites ahead of a bet on Argentina to win the tournament, it's always a good idea to consult the betting experts to set you straight.
Argentina need to hit the ground running with their first fixture against group challengers Colombia coming up first. A tricky prospect in Paraguay will follow on the 20 June with a final group tie against Qatar.
Messi and Agüero have played together before with mixed results at major competitions. Hopefully Messi's strike partner's thoughtful words will set the tone for a tournament to remember, and for all the right reasons.
Takahashi Delivers Promising Performance in Yokohama Triathlon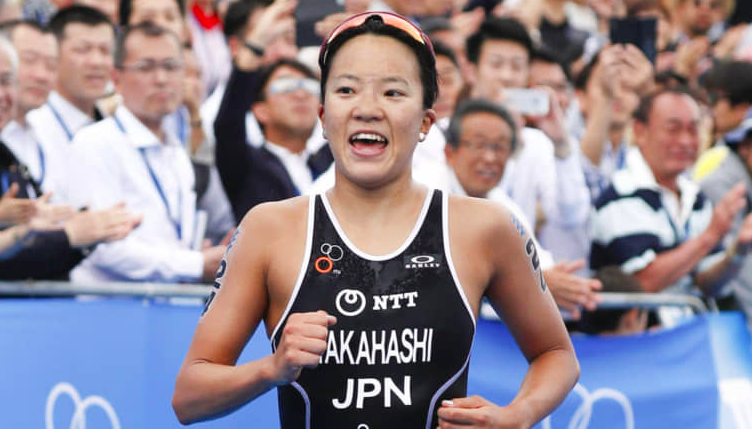 Yuko Takahashi, one of the newly joined members of multinational triathlon, won victory in the elite competition of World Triathlon Series. After this grand victory in the competition, this 28-year-old athlete said that she had turned out to be an impetus to her teammates.
As per Takahashi's comments, her teammates had greatly assisted her in the running and biking sessions. Especially, Taylor Spivey, one of her teammates, had played an important role.
Takahashi is now preparing herself to win the upcoming 2020 Tokyo Olympics. The world-ranking list of International Triathlon Union reveals that presently Takahashi holds 15th position. Takahashi has admitted that Taylor has better skills in sprinting. Now, she is striving to gain more motivation and confidence for the 2020 Games.
Ai Ueda, one of the reputed triathletes, is anticipating that Takahashi will take a position in Olympics for the fourth consecutive time. Ueda had suffered from different injuries during the sports tournaments. However, after going through the surgeries, she came back to the sports world very fast.
Ueda, the two-time medal winner at Yokohama meet, said that she is determined to win a medal in Tokyo Olympics. As some of her body parts are not easily movable, she is improving them.
At the same time, Toshiyuki insisted on the need of having better male athletes in the team. Presently, there are five female athletes from Japan to take part in Yokohama competition. Toshiyuki said that the national team must focus on increasing the chance to win the medal at Olympics.