Agüero Declares the Real Reason he Wants to win this year's Copa America
19 minutes into last summer's World Cup campaign Sergio Agüero struck Argentina's first goal of the tournament. It looked like it was getting off to a textbook start, but it quickly went awry for the Argentines, eventually capitulating at the round of 16.
Fast forward twelve months after a much needed break from international duty, another Premier League title, and the Manchester City striker is back in the mix and ready to do his job for his country at this year's Copa America in Brazil.
Ahead of the tournament Agüero has spoken of the real driving force behind his ambition to take home Argentina's first Copa America in 26 years.

"I'm more excited about winning for Leo [Messi] than myself because he has played for so long and has suffered so much"
Agüero is in part alluding to the fact that Lionel Messi remains Argentina's most capped player. The Barcelona playmaker is also perhaps one player in Argentine footballing history who has received the most criticism from his countrymen and women.
The buck doesn't just stop there. Messi is also Argentina's highest goal scorer and remains their youngest representative at a World Cup finals. He should be the prodigal son but instead he is regarded with circumspection in his homeland.
Agüero and Messi have come up together. At 31 they are arguably at the peak of their powers, first appearing for Argentina at senior level at the 2008 Beijing Olympics where they helped guide their country to a gold medal
The criticism towards Messi since that golden moment has been nothing short of relentless, even caustic at times. The truth is that since the heady heights of Diego Maradona, Messi is the one who has guided Argentina closest to the success they so badly crave.
Three finals, three failures, one in the World Cup, and two in the two previous Copa Americas –  that is Messi's international record.
Messi himself is a prime example of flying too close to the sun. The Argentine public crave absolute success. They don't care how close you come to it if there's no silverware at the end of the road.
Enter Agüero. His comments could not come at a better time with the 2019 Copa America about to get underway in Brazil this week.
Both players have just featured in a 5-1 demolition of Nicaragua where Messi netted two. It serves as a gentle reminder that Messi needs to be handled with care, and that Argentina's talisman who bears the brunt of expectation and responsibility is deserving of victory more than anyone else.
Agüero represents perhaps the most natural strike partner to accompany Messi in their Copa America campaign. As their third highest goalscorer of all time, Agüero will most likely start up top.
Inter's Lautaro Martinez, River Plate's Matias Suarez and Paolo Dybala of Juventus will provide the attacking reserves coach Lionel Scaloni has opted to take to Brazil.
Argentina face an uphill struggle, having been drawn into perhaps the most difficult group of the tournament with Colombia, Paraguay and debutantes Qatar.
Nevertheless, Argentina still remain favourites alongside Brazil to lift the trophy. To compare betting sites ahead of a bet on Argentina to win the tournament, it's always a good idea to consult the betting experts to set you straight.
Argentina need to hit the ground running with their first fixture against group challengers Colombia coming up first. A tricky prospect in Paraguay will follow on the 20 June with a final group tie against Qatar.
Messi and Agüero have played together before with mixed results at major competitions. Hopefully Messi's strike partner's thoughtful words will set the tone for a tournament to remember, and for all the right reasons.
Preview on the USA vs Wales game at World Cup Group Stage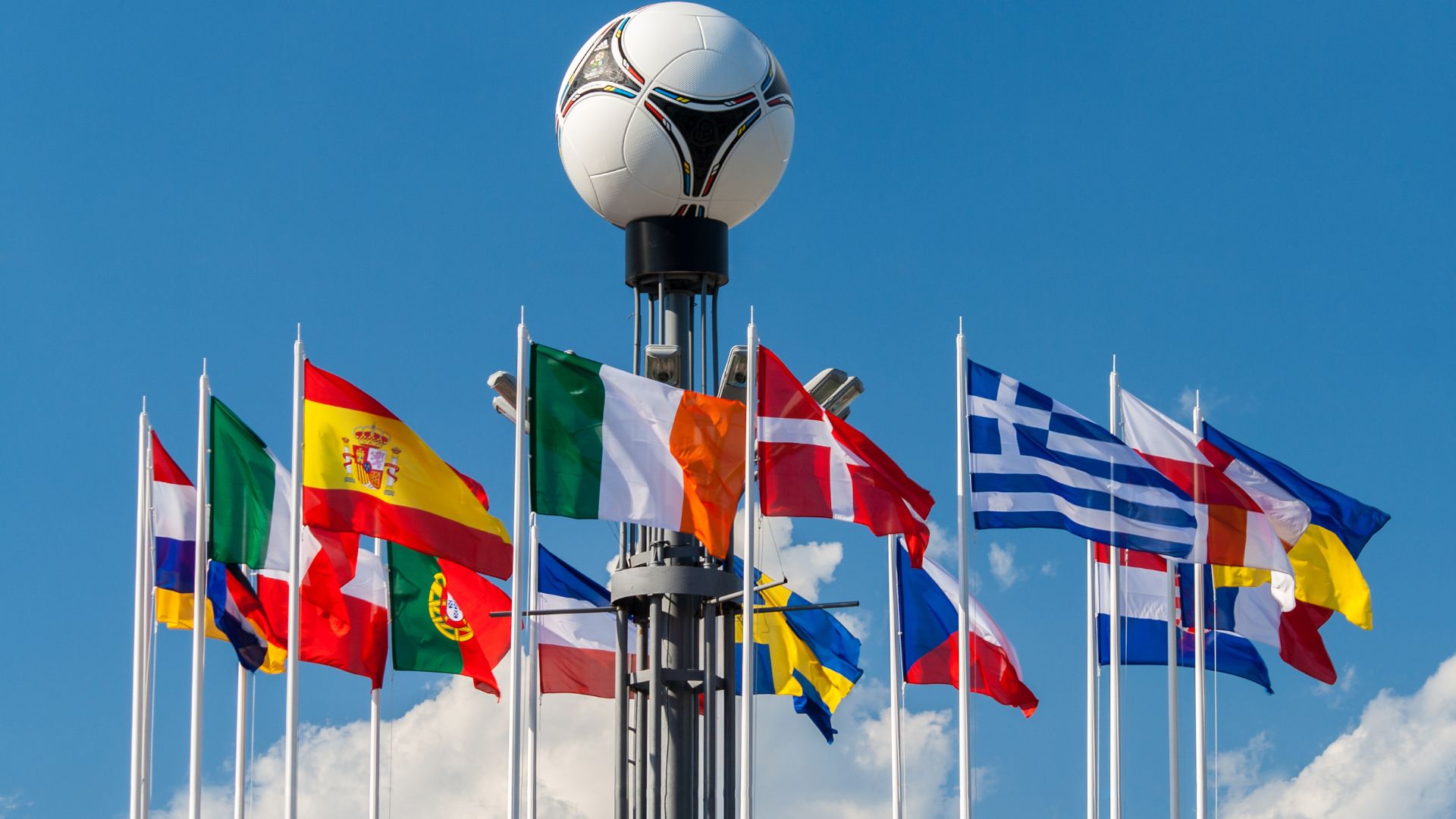 The 2022 FIFA World Cup in Qatar begins in less than 35 days and one can't help but be ecstatic about this fact even though football is going through one of its most hectic periods ever. 
On the 18th of November, the 32 best national football teams in the world will converge in Qatar for the chance to attain supremacy and become World Champions. Eight groups have been drawn for this tournament and the best two teams will qualify for the knockout stages. The results of the draw made on April 1, 2022 are as follows:
Group A: Qatar, Ecuador, Senegal, Netherlands
Group B: England, Iran, USA, Wales
Group C: Argentina, Saudi Arabia, Mexico, Poland
Group D: France, Australia, Denmark, Tunisia
Group E: Spain, Costa Rica, Germany, Japan
Group F: Belgium, Canada, Morocco, Croatia
Group G: Brazil, Serbia, Switzerland, Cameroon
Group H: Portugal, Ghana, Uruguay, South Korea
This article places its focus on group B. More precisely it focuses on the group game between the United States of America (USA) and Wales. This match takes place on the 21st of November and will be the second group B match of the day with England facing Iran before this fixture happens. This gives fans enough time go get in their late USA Wales prediction if they haven't already. 
Before we dive deeper into the match itself, we first need to have a brief history of how they qualified for the World Cup. 
Wales 
The Welsh national team were put in a qualification group with giants Belgium, the Czech Republic, Belarus and Estonia. They were able to earn 15 points from their 8 games played and finished second below group winners Belgium who won the group by five points. Finishing second meant they had to go through two more playoff matches before getting qualifying for the World Cup. They were able to best Austria and Ukraine, ending both countries hopes of qualifying for the World Cup and booked a flight to Qatar for themselves. 
United States 
The United States were placed in a group with the likes of rivals Canada, Honduras, Costa Rica, Mexico, Panama, Jamaica and El Salvador. They finished third in that group and qualified for the World Cup on goal difference after they finished level on points with Costa Rica (25 points).
On the 21st of November the 19th ranked Wales will face off against the 16th ranked USA at the Al Rayyan stadium and that match could be the most important for both teams who aspire to qualify for the knockout stages. This is because the other two teams in the group are England and Iran and the favorites to win the group and one of the favorites to win the entire tournament and an Iran team not fancied to come away from the group with even a point. Football isn't a sport played on paper but these facts are undeniable and it makes their opening fixture against each other the most important one and a win for each team might all but secure qualification to the next round. 
If you go by their world ranking, the 16th ranked USA will be seen as slight favourites against the 19th ranked Wales but the form of both teams heading into the World Cup may indicate that the match will be much closer. 
In their last five games, Wales have not been able to win any of them. In fact, you would have to go back to their win against Ukraine in May, which secured them World Cup qualification as the last time they were able to win a competitive game. They didn't win any of their UEFA Nations League group games and go into the tournament in bad form.
Since their 5-1 World Cup Qualifier win over Panama in March, the US have been able to win two of their last seven international matches with those wins coming against Grenada in the CONCACAF Nations League and Morocco in an international friendly. 
Their recent result was a 0-0 draw against Saudi Arabia which caused a lot of upset among fans in the US. You could argue that their form going into the tournament is slightly better, but only slightly. 
It isn't looking good for either team in the lead-up to the tournament but when they walk out onto the pitch for their encounter, the form book goes out the window and each player on both sides will have to produce the performance of their lives. 
Who will be the key players?
Wales 
For Wales, you've got to look no further than the legendary Gareth Bale. The Welsh wizard has almost singlehandedly dragged his national team to the World Cup with huge performances during qualifying stages and will definitely be there to help his team achieve success against the Americans and beyond. He will be by far the best player on the pitch come the 21st of November and will assert his authority on the match as the greatest players do. 
Right behind him is Aaron Ramsey. The 31 year old midfielder has been there over the years as a key cog in the Welsh midfield machine and will be key in helping Wales control the middle of the park with his experience and quality. 
United States
Captain America aka Christian Pulisic has already led his country to huge wins in the past but this tournament will be his biggest challenge yet. At 24, Pulisic has already graced some of the biggest stages in world football and will be looked at by his young teammates as a talismanic figure. 
His lack of consistent playing time at Chelsea may be a bother going to the World Cup but Pulisic will be up to the challenge when the time comes. 
Weston McKennie has had difficult time with injuries in recent times but it looks like he has found some fitness now and his timing couldn't be better. The Juventus man is an important part of that US midfield and his partnership with Tyler Adams and Yunus Musah will be crucial if they are to secure victory over the Welsh. 
This is Wales' first World Cup appearance since 1958 which means that this is a first World Cup appearance for these players. The same could also be said for the young United States team to an extent. It has been eight years since their last World Cup appearance and they have assembled a very young crop of talented players and the majority of the squad will be participating in their very first World Cup. 
The nerves will be high on both sides and the sense of occasion will be nauseating but they will have to shake off all of the nerves and anxiety in order to play the match and not the occasion. Glory awaits one or none of these two teams in Qatar but it's up to them to decide their destiny.