Agüero Declares the Real Reason he Wants to win this year's Copa America
19 minutes into last summer's World Cup campaign Sergio Agüero struck Argentina's first goal of the tournament. It looked like it was getting off to a textbook start, but it quickly went awry for the Argentines, eventually capitulating at the round of 16.
Fast forward twelve months after a much needed break from international duty, another Premier League title, and the Manchester City striker is back in the mix and ready to do his job for his country at this year's Copa America in Brazil.
Ahead of the tournament Agüero has spoken of the real driving force behind his ambition to take home Argentina's first Copa America in 26 years.

"I'm more excited about winning for Leo [Messi] than myself because he has played for so long and has suffered so much"
Agüero is in part alluding to the fact that Lionel Messi remains Argentina's most capped player. The Barcelona playmaker is also perhaps one player in Argentine footballing history who has received the most criticism from his countrymen and women.
The buck doesn't just stop there. Messi is also Argentina's highest goal scorer and remains their youngest representative at a World Cup finals. He should be the prodigal son but instead he is regarded with circumspection in his homeland.
Agüero and Messi have come up together. At 31 they are arguably at the peak of their powers, first appearing for Argentina at senior level at the 2008 Beijing Olympics where they helped guide their country to a gold medal
The criticism towards Messi since that golden moment has been nothing short of relentless, even caustic at times. The truth is that since the heady heights of Diego Maradona, Messi is the one who has guided Argentina closest to the success they so badly crave.
Three finals, three failures, one in the World Cup, and two in the two previous Copa Americas –  that is Messi's international record.
Messi himself is a prime example of flying too close to the sun. The Argentine public crave absolute success. They don't care how close you come to it if there's no silverware at the end of the road.
Enter Agüero. His comments could not come at a better time with the 2019 Copa America about to get underway in Brazil this week.
Both players have just featured in a 5-1 demolition of Nicaragua where Messi netted two. It serves as a gentle reminder that Messi needs to be handled with care, and that Argentina's talisman who bears the brunt of expectation and responsibility is deserving of victory more than anyone else.
Agüero represents perhaps the most natural strike partner to accompany Messi in their Copa America campaign. As their third highest goalscorer of all time, Agüero will most likely start up top.
Inter's Lautaro Martinez, River Plate's Matias Suarez and Paolo Dybala of Juventus will provide the attacking reserves coach Lionel Scaloni has opted to take to Brazil.
Argentina face an uphill struggle, having been drawn into perhaps the most difficult group of the tournament with Colombia, Paraguay and debutantes Qatar.
Nevertheless, Argentina still remain favourites alongside Brazil to lift the trophy. To compare betting sites ahead of a bet on Argentina to win the tournament, it's always a good idea to consult the betting experts to set you straight.
Argentina need to hit the ground running with their first fixture against group challengers Colombia coming up first. A tricky prospect in Paraguay will follow on the 20 June with a final group tie against Qatar.
Messi and Agüero have played together before with mixed results at major competitions. Hopefully Messi's strike partner's thoughtful words will set the tone for a tournament to remember, and for all the right reasons.
Aaron Rodgers Signs $150m Contract as Green Bay Packers Retain Star Quarterback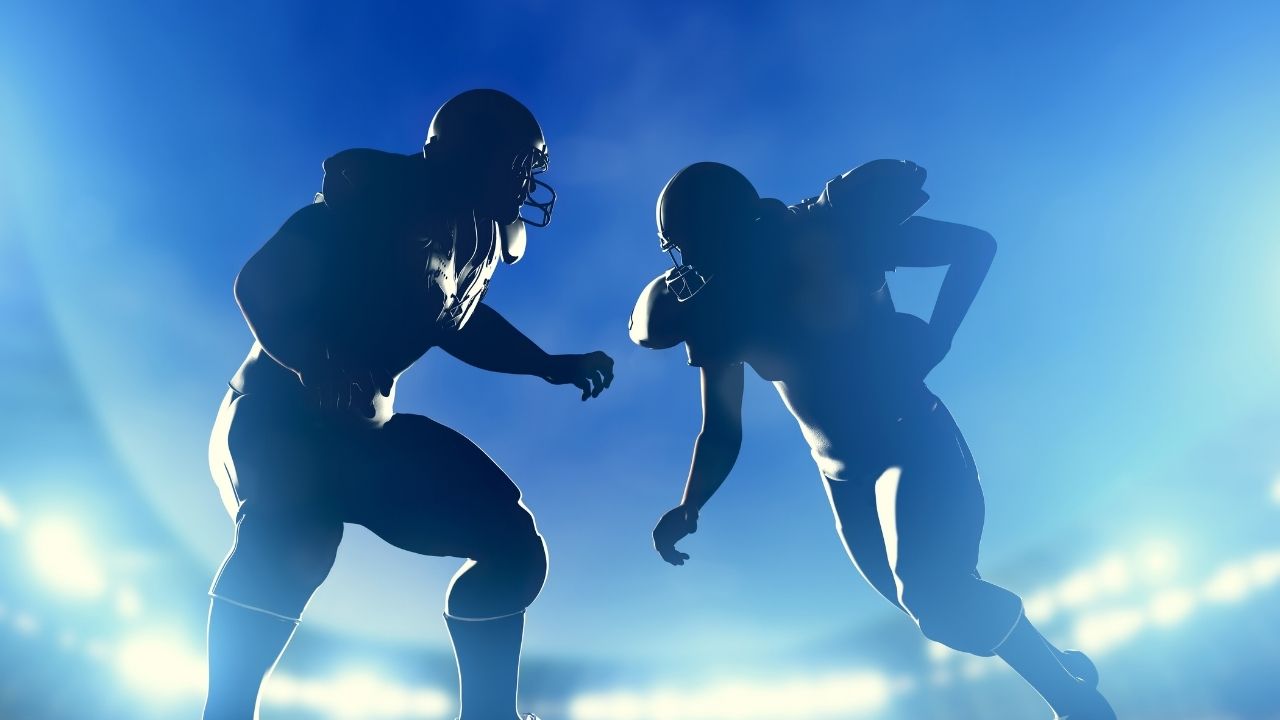 If you are a Green Bay Packers fan, then the news that Aaron Rodgers has pledged himself to the Lambeau Field franchise for another three years will be music to your ears. The veteran quarterback has completed back-to-back NFL MVP award-winning seasons, and many may have feared that another offseason filled with 'will-he, won't he' rumors were on the cards, but that's now been neatly avoided.
38-year-old Rodgers has put pen to paper on a deal that will net him a massive $150m and makes him the best-paid player in the league. His first year will amount to $41m, the second is worth $59, and his third will work out at $49m. That may seem like a hefty sum, but Rodgers reportedly actually turned down a higher amount, knowing that doing so would free up money to improve the deals of other players (and possible newcomers to the Packers ranks).
The retention of Rodgers will, of course, offer a massive boost to Matt LaFleur's team's push for a Super Bowl title, and if you take a look at any odds comparison site, you'll see that Green Bay are now at around the (+1100) mark, meaning that only the Buffalo Bills, the Kansas City Chiefs and the Tampa Bay Buccaneers are ahead of them in the betting.
Rodgers has been in superb form over the past few seasons, showing that age hasn't caught up with him, and there is certainly plenty more left in the tank. Next season will be his 18th with the Packers, and he has led his team to the playoffs in each of the past three campaigns. 
During that period, the Packers have a 39-6 record in regular-season action, which is a frightening level of consistency, and keeping such a hugely talented player at the team is something that has been widely applauded.
Green Bay general manager Brian Gutekunst remarked;
"We are very pleased to be able to come to an agreement with Aaron that keeps him in Green Bay,"
"His play on the field and leadership in our locker room remain vital in our pursuit of another Super Bowl title. The agreement also allows us to maintain and enhance what we feel is already a very competitive roster."
The new deal for Rodgers has left back-up QB Jordan Love considering his options, and one imagines he may look to leave Green Bay in order to find game time elsewhere. 
On that point, comments from LaFleur suggest that they may not stand in his way, should he indeed look to find a new team;
"Jordan's come a long way," 
"I still think, with any young player that hasn't gotten maybe the experience up to this point, there's still a lot of room for growth. So I think it's going to be an important offseason, that when he does come back, it's making sure that his footwork is sharp, that he's on the details of what we're trying to accomplish on each and every play and all the concepts, really a mastery of the offense, and just the command that he has. I know he takes that to heart, and he takes it very personally, and he'll do whatever he can to be his best."
One thing is for sure. Trying to force your way from behind the shadow of such an accomplished player, such as Aaron Rodgers, isn't something that can be easily achieved. Hence the likely need to move on rather than sit on the sidelines for another three years.