Ahmed Sobhy – A Rottweiler Lover On A Mission To Spread Knowledge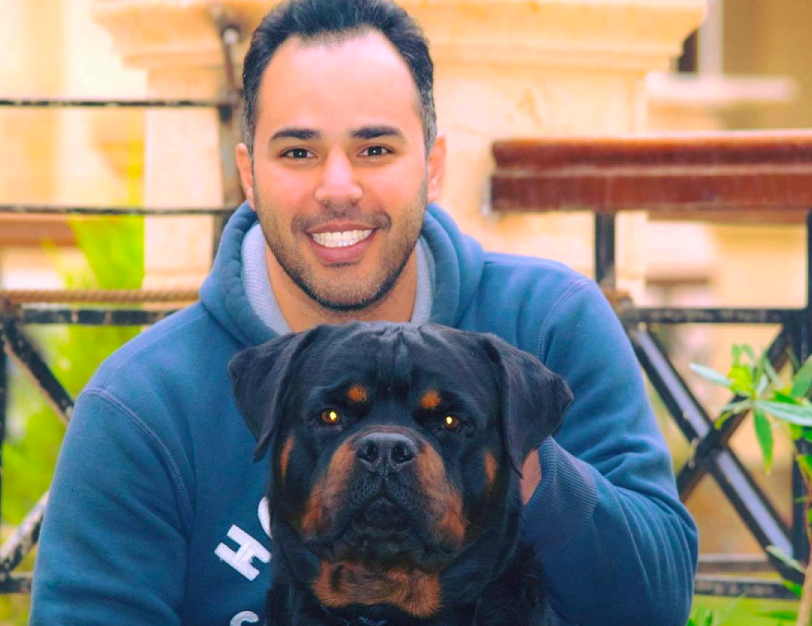 It's not every day that we come across great success stories in reality. And with the world torn with the coronavirus pandemic, it's harder still to even find the motivation to buck up and follow your dreams. So here's something wholesome for you.
How many of you still have those song lyrics neatly saved in your drawer or your recorded songs in some corner of your phone memory? Listen to the story of Ahmed Sobhy, who turned his passion into an income-generating business, and you're sure to find your inspiration in it.
Ahmed Sobhy Finds His Inspiration
I'm sure everyone reading this article is a dog lover. It's a pretty common trait to find in people. But what you'll be surprised to know is that Ahmed Sobhy turned his pure love for dogs into a successful business that spreads more love and awareness about dogs.
Ahmed Sobhy knew from the age of 8 that he loved dogs very deeply. He found them to be the best friends one could hope for. But it bugged him that there was a huge amount of negative criticism about this breed. He learned that people had a weird misperception regarding Rottweilers, and he found that totally unacceptable. This was when Sobhy decided to change things for the better.
The Journey Begins…
Born on July 20th, Sobhy is an Egyptian entrepreneur. He graduated from the Arab Academy for Science, Technology & Maritime Transport Department of Computer Engineering. Before his venture into the dog-lovers' world, he had a job in the field of Cybersecurity. However, another lesson that Sobhy brings to us: it's never too late to fight for your dreams.
He knew what he wanted to do and worked hard to establish himself. Without further ado, Ahmed Sobhy created a Rottweiler Life fan page on Facebook. Even though Sobhy was unsure about his page initially, the response he got changed his perception. Over the short span of just 3 weeks, Sobhy's Facebook page had over 200k followers!
He knew that with the amount of love and recognition he received, he had to do more. Within the short span, he had started untying the inaccurate perceptions of people regarding Rottweilers.
Ahmed Sobhy created Facebook fan page for Rottweilers, which spreads love and positivity regarding Rottweilers. His Facebook  page now has over 4 million followers.
Sobhy didn't just post about his Rottie buddies, but also kept his page interesting with information on Rottweilers, their likes, dislikes, and so on.
The lack of content regarding this breed also led to the success of Sobhy. He constantly took note of follower feedback and worked on them. His undying passion for dogs and his consistent efforts led him up the success ladder.
All You Need To Know About 'Rottweiler Life'
With his growing number of followers and constant demand for more content, Ahmed Sobhy created a website totally dedicated to Rottweilers called Rottweiler Life.
There are zillions of websites and pages on other dog breeds. But for Rottweilers, there's only a handful. So Ahmed Sobhy's new website became the perfect guide for all Rottweiler owners.
Rottweiler Life focuses on how Rottweilers are different from other dog breeds. Instead of portraying Rottweilers as violent and aggressive, it focuses on the softer, loving side of Rottweilers. The website streams constant videos and content on how to train a Rottweiler or understand their behavior. It delves into their needs, thereby making life a little easier for Rottweiler owners.
Next, he introduced a monthly magazine exclusively dedicated to Rottweilers. And that magazine has over 500k subscribers currently. Sobhy never shies away from hard work. He puts in tremendous effort to keep the magazine and his website interesting and informative.
Ahmed Sobhy's Passion Project Continues
Sobhy went further with his passion project when he published a book- "Rottweiler Life." Sobhy put in a lot of research into his book. Starting from the origin stories to breeding methods and training tricks, it's a complete package on Rottweilers. Ahmed Sobhy's book proudly carries the title of being in a US Bestseller. He has also founded a website called Rott Mart, which has all kinds of merchandise required by Rottweilers.
The word 'stop' is not in Sobhy's dictionary. Recently Sobhy went on to start "Wow Things Media Company", which provides guidance related to digital marketing, app development, and so on. This enterprise has also been a remarkable success for Sobhy.
Sobhy continues on his path to success stronger than ever. He has invested himself in other projects as well. His company now helps rescue animals and provides shelter to them.
Even after reaching great heights, he doesn't give up on his hard work. It's not regularly that we find successful passion projects like Sobhy's.
Change Your Life Spells – Life Changing Spells That Work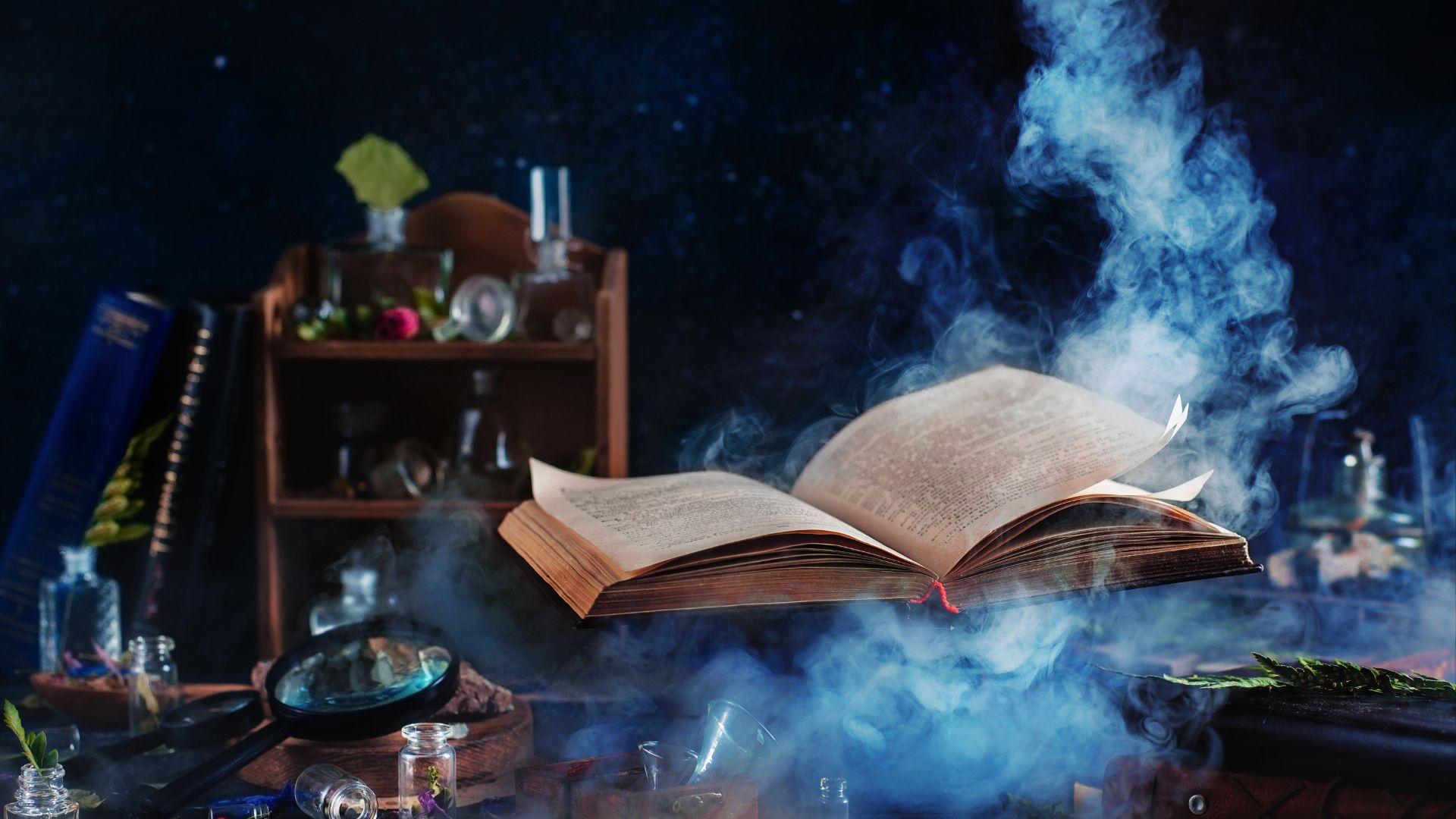 If you are looking to enhance your life through the art of spell casting, then there is a correct way to do it. Casting a spell yourself can work, however the majority of the time people do not get results. The best way to go is to have a professional coven perform the casting to ensure the best results. When you have a group of experienced witches and warlocks casting a spell on your behalf, the results tend to be strong because everyone is putting their energy into the universe with intentions to produce a specific outcome. This outcome can be a variety of different things such as bringing two people back together again, increasing finances, bring luck and positive energy into your life and protect you from negative energy.
Changing your life in 2023 can begin with having a professional spell cast to bring the change you desire to fruition. Who is the best spell caster to perform a life changing spell? Warlockmagicspells.com has a coven of 18 experienced members that assist in the casting of every spell. Some spells take a few nights to cast. How long does it take to get results from a spell? The time frame varies from person to person but this specific coven says that it takes 3 days to 90 days to get results. What happens if you are unhappy with the results after 90 days? They offer a promise guarantee that if you are unhappy with the results of your spell after 90 days then they will recast it and add extra energy into your spell work to make it stronger. 
Case Results
We tested the results of the spells cast by the members of warlock magic spells. The first person we interviewed told us about her story. "My fiancé of 5 years reconnected with his ex-girlfriend from high school after running into her at his work. They had an affair for a short period of time before he told me that his feelings were changing. He said that he still loved her and needed to see where this goes. I was devastated because we were planning a wedding and he just gave up! We didn't have any major problems prior to him running into his ex and she just ruined everything! I reached out to Daniel from warlock magic spells and had a return and bind spell cast. He told me that it would speed up their relationship where it would fizzle out fast and the problems that they had in the past that broke them up would resurface. Well…a month later I got a text from my boyfriend telling me everything that I wanted to hear. He said that he made the biggest mistake of his life and wanted to work things out with me. He said that he will never have wondering eyes again and will do anything to make our relationship work. He literally begged for my forgiveness! I was relieved. We had a lot of work to do on building trust again but we got through it and came out on top! We are back on track to get married and after couples counseling, we were able to sort out some trust issues. I know it was because of the spell that I was able to get him back so fast. I think if I didn't have this spell cast it could have taken years before they broke up and then I probably would've moved on. I'm grateful that I stumbled across an article about spell casting because it changed my life and the outcome of my relationship!"
Another person we interviewed that had a life changing spell cast was one who had financial issues. He was on the brink of financial ruin when he decided to do a lottery spell. "I lost my job as the VP of a logistics company. Due to covid, our business went down significantly. I had a lot of savings, but it got depleted over time. Since the logistics industry was hit hard with the pandemic, I had a hard time finding work. 6 months later I started to fall behind on my mortgage. I took a gamble on a scratch off lottery spell. I didn't have a lot of money to spend on spell casting but my cousin won a lot of money shortly after he had a money spell cast so I figured I would try it. I had warlock magic spells cast a lottery spell directed towards scratch off lottery games. I hit a first place prize of $10,000 shorty after that! It definitely helped me pay some bills and get back on my feet until I found another job."
The conclusion we have drawn is that change your life spells do work!