Alshair Fiyaz | Takes Copenhagen, Denmark into the Future with Model Sustainable Community Bellakvarter
Thanks to the pioneering work of philanthropist and investor Alshair Fiyaz  Copenhagen, Denmark is emerging as an exemplary world leader in a sustainable city planning.
Fiyaz- a progressive industrialist already renowned in Copenhagen for building many of the city's landmarks such Magasin Du Nord, the Scandinavian retailer Illum, the Bella Sky Hotel, and the Marriot Copenhagen- is spearheading the build out of a green-energy district in Copenhagen called Bellakvarter, designed to enable the city meet the oncoming challenges of population growth and urban sprawl efficiently and humanely with a large focus on drastically reduces pollution and waste.
Wind turbines are expected to generate 1.2 Million Kilo Watts of power per year.
Earlier this summer, plans were announced for central wind power to serve as the entire neighborhood's primary energy source. The wind turbines are expected to generate 1.2 Million Kilo Watts of power per year– lessening the city's reliance on power plants.
One of the project's major perk is being constructed around the Bella Center, the second-largest conference center in Scandinavia. This will provide Bellakvarter the capability to  accommodate a multitude of residential, business, and shared work/live spaces, building on Its vibrant, bustling community- all powered by green energy. Perhaps this is a good precursor to the future developments to demonstrate that population growth can be tackled by efficient new solutions which don't compromise prosperity, quality of life, or architectural design.
Raw Juicery is Providing Freshly Pressed Organic Juice to your Doorstep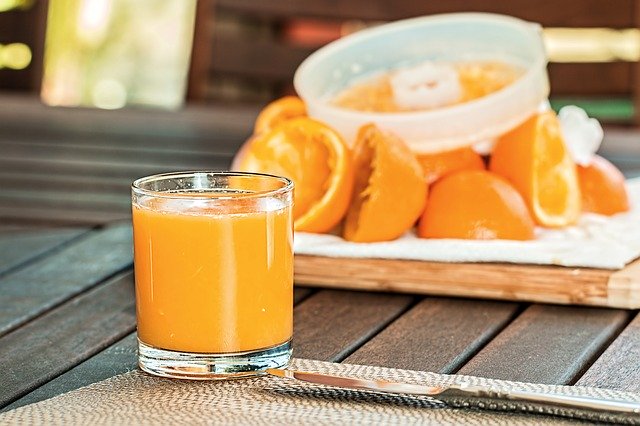 Raw Juicery is as good as its name suggests. It does not focus on price, but its sole focus is on the integrity of the ingredients. They aren't locally sourced, but their ingredients come from around the world and are carefully selected. Moreover, Raw Juicery not only provides organic juices to your doorstep but to local retailers as well.
In eight years, Raw Juicery has mastered the process of selecting the best ingredients. They also have strict standards for ingredient quality, which is tested by them. Most of the ingredients are raw and in good form.
Their screening process for ingredients includes checking HACCP plans, reading lab reports, asking for spec analysis, Kosher certification, talking to growers directly, and verifying processing techniques.
The reason Raw Juicery is trusted is because of its juice making method. They use cold pressing as a form of juice extract. It is a low, cold, squeeze-type method of juice extraction.
That means the ingredients are ground into mash or pulp, and slowly squeezed through a cloth or mesh bag using a powerful hydraulic press. The cold pressed juice is never subjected to blades in a juicer or excessive heat. It is a natural and most beautiful way of extracting juice.
Raw Juicery stands for independent retailers in local neighborhoods. Moreover, they stay away from big corporate grocery chains.
If you place an order before 1 PM, it gets delivered to you by 10:30 am the next morning. The juices are always frozen and fresh and have all the benefits of being raw and cold-pressed. Raw Juicery is well known in the area for providing organic juices to people.