Are Your Investment Goals Unrealistic? Goldstone Financial Group Weighs In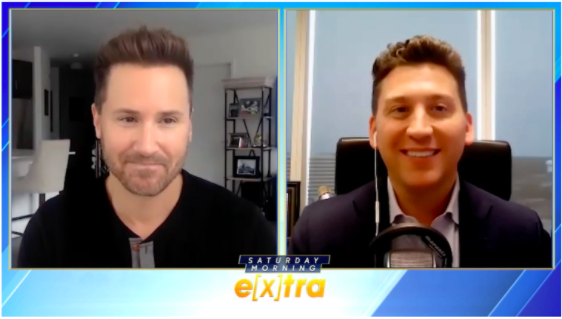 How much should American retirees temper their investment expectations against market fluctuations? 
If you had posed the question this time last year, you probably would have received a flurry of cautiously optimistic responses as investors looked forward to what they had every reason to believe would be another bull market year. Optimism was rampant — and exciting for investors and retirees, who saw the climbing Dow as a sign that they would be able to live out their sunset years with comfortably-padded retirement accounts. 
"Nobody in the financial sector wanted to bring people down with dire predictions when the market appeared to be doing so well," Anthony Pellegrino, the owner and co-founder at Goldstone Financial Group, noted of the mentality at the time. "Investors get fired up when they see reports of record highs."
"I remember in 2015, there was major pushback from financial professionals when experts at Research Affiliates analyzed financial data from the preceding century and reported that it would be 'optimistic' to plan for even a five percent long-term return on a traditional portfolio. People were shocked — and a lot of them rejected those projections as being overly cautionary when the market remained strong."  
And at the close of 2019, the market's strength appeared to be on-track to persist. But within the first few weeks of the new year, the Covid-19 pandemic upended the global economy and caused the Dow to plummet. Ten months have since passed, and both have begun to recover.
"It's not so much about good vs. bad news," Ryan Detrick, senior market strategist at LPL Financial, recently told USA Today. "The economy is still nowhere near its output prior to the pandemic. But things are getting better."
However, amid that improvement, those saving for retirement have been forced to question whether the need to revise their expectations for their accounts. The pandemic has demonstrated the dangers of assuming that good times will continue indefinitely — but how pessimistic should investors be about the future?
"This conversation always reminds me of the letter that Warren Buffett sent to his shareholders in early 2008," Goldstone Financial Group's Anthony Pellegrino says of expectation-setting. "Back then, he told people to check their perceptions of Dow growth and warned about the dangers of taking those increases out of context. That advice remains just as relevant — if not more so — today." 
For context, here's the passage that Pellegrino references from Buffet's 2008 letter:
"During the 20th Century, the Dow advanced from 66 to 11,497. This gain, though it appears huge, shrinks to 5.3% when compounded annually […] For investors to merely match that 5.3% market-value gain, the Dow — recently below 13,000 — would need to close at about 2,000,000 on December 31, 2099 […] I should mention that people who expect to earn 10% annually from equities during this century — envisioning that 2% of that will come from dividends and 8% from price appreciation — are implicitly forecasting a level of about 24,000,000 on the Dow by 2100."
"If your adviser talks to you about double-digit returns from equities," Buffett concluded, "Explain this math to him."
When taken into consideration alongside the uncertainty posed by Covid-19, Buffett's math provides investors with ample reason to be careful. But what measures can aspiring retirees take to protect themselves and their accounts? 
Goldstone Financial Group's Anthony Pellegrino points to three main strategies — consulting a fiduciary advisor, exploring IRA opportunities, and moving away from a buy-and-hold norm. 
Consulting a Fiduciary
Are you intimidated by market fluctuations and want a professional's help in navigating them? A fiduciary advisor can help. 
"I cannot stress the importance of finding a fiduciary advisor enough," Pellegrino emphasizes. "If you opt for a non-fiduciary professional, well, I'll borrow another Buffett quote — 'beware the glib helper who fills your head with fantasies while he fills his pockets with fees.'"
A fiduciary advisor is a financial professional who is legally obligated to act in their client's best interests. They can only purchase and sell investments that they believe are well-suited to their clients' needs and goals, and they cannot base their decisions on whether their suggested investments would provide the best kickbacks. 
As writers for NerdWallet summarize: "Fiduciaries are held to a significant level of trust with their clients and must avoid conflicts of interest. If your financial advisor does not have a fiduciary duty to you, they may be able to recommend investments or products that pay them a bigger commission over ones that would be the best fit for you, which could cost you more."
Every single investment advisor employed at Goldstone Financial Group is a certified fiduciary advisor. The logic behind this policy is simple. 
"We want our clients to get the best possible advice," Anthony Pellegrino says. "Having advisors who are held to a fiduciary standard ensures that they receive exactly that." 
Explore IRA Opportunities
Think you can't touch the money in your 401(k) until you retire? Think again! Pellegrino and the fiduciary advisors at Goldstone Financial Group often suggest that their clients withdraw a portion of their account balance and roll it over into an IRA account. The benefits of this tactic, Pellegrino says, include increased flexibility with investments.
"A nontaxable rollover to an IRA would give you more freedom to work with your financial advisor in choosing investments," Pellegrino explains. "That said, you should always consult with your tax professional about potential tax implications before embarking on this strategy."
Rethink Buy-and-Hold
Making investments and holding onto them indefinitely isn't always the best strategy for long-term growth. 
"You may want to opt for tactical managed asset accounts that will allow you to capture and participate in the stock market's upside and then, when the market declines, shift your assets to cash," Goldstone Financial Group's Anthony Pellegrino suggests. "Sure, you may still experience a loss — but typically, you'll lose less than you would with a buy-and hold-strategy." 
At the end of the day, Pellegrino offers one piece of advice that supersedes all others. 
"Don't go through this alone. Your situation is unique, and the solutions you need will be equally so. Consult with a fiduciary advisor to see how your expectations and plans stack up against market conditions." 
SamBoat Makes Waves in the US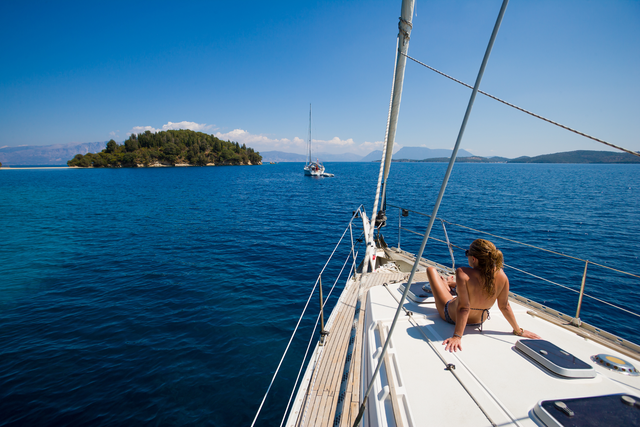 The sharing economy's massive popularity has led to the creation of blockbuster companies like Airbnb, VRBO, eBay, Uber, and Lyft, to name just a few. According to a report by Proficient Market Insights, the size of the sharing economy was $113 billion in 2021 and is predicted to reach $600 billion by 2027.
One of the newest companies to enter this space, SamBoat, now enables the owners of sailboats and motorboats to offer their vessels for rent. Because yachts are expensive to buyand maintain — in many cases, more expensive than purchasing and maintaining a home — yacht owners can offset some of their costs by listing their craft on the platform.
Those who may not be able to afford their own boat can still experience life on the water, however. No knowledge of boating is required, as many charters include the possibility of hiring a skipper.
When young French entrepreneurs Laurent Calando and Nicolas Cargou met, a friendship, as well as a new venture, was born. Cargou was an avid Airbnb user, and Calando had grown up sailing with his family. Throughout the course of their conversation, they realized that the sharing economy covered a lot of bases, but it didn't include boating, which they were both passionate about.
The pair sensed an opportunity, which quickly led to action. In April 2014, they officially launched SamBoat in the Bordeaux region of France.
"SamBoat's marketplace exploded in Europe over the next few years," explains Robert Harrington, SamBoat's US Country Manager. The company offers yachts throughout the Mediterranean, Aegean, and other popular travel destinations.
As evidence of the popularity of the boat-sharing model, SamBoat grew by over 70 percent in 2022. Since its founding, the company has enabled more than a million people to take to the seas. Now, the platform is rapidly expanding its listings throughout the US.
Where SamBoat operates in the US
SamBoat has already — albeit indirectly — served its American customers for quite some time, as American vacationers have often rented boats in Greece, France, Italy, or Spain through its platform. But now, the company is beginning to serve Americans on the other side of the Atlantic, right here at home.
SamBoat rentals are currently available in many American ports. The marketplace currently offers hundreds of boats just in the state of Florida, where the fleet extends up the Keys to West Palm Beach, and throughout the west coast, including Tampa, Clearwater, Naples, and Ft. Myers. SamBoat also has many boats in Chicago and Seattle, as well as throughout New England.
In the near future, the company will expand its offerings in San Diego and Los Angeles. SamBoat also plans to open in Lake Tahoe, Lake of the Ozarks, Lake Havasu, and Lake Champlain by mid-summer 2023. It also aims to have fleets available in Martha's Vineyard and Nantucket by the same time.
"Our goal is to offer thousands of boats to rent throughout the United States by the end of the year," Harrington says.
SamBoat operates anywhere boat owners choose to list their craft for rent. "Just because the marketplace might not already have a whole regatta in a given port doesn't mean it can't or doesn't operate there," Harrington says. "Listings grow organically, cropping up wherever opportunity calls boat owners to take advantage of existing demand."
For instance, while SamBoat only officially launched in the United States this past year, the platform was open to US-based boat owners and renters last year. From January 2022 compared to January 2023, the platform experienced a 500% increase in US-based business.
This means that, if you own a boat, you can bring SamBoat to your home port. All you have to do is go to SamBoat's website, follow a few simple steps, upload photos of your boat along with its relevant details, and respond to rental inquiries.
"Now is the right time for boat owners to get in early and beat the rush," Harrington says.
The secret to SamBoat's success
American consumers have responded enthusiastically to SamBoat's arrival for a number of reasons. First and foremost, the platform offers the very same boats as other companies, yet their prices are on average 10 percent cheaper.
The reason for this is simple: unlike most other yacht and boat rental services, SamBoat doesn't charge its customers inflated "junk" fees.
In addition, SamBoat makes renting a yacht simple and easy. Generally speaking, other boat-sharing websites outsource customer service to the owners of the listed yachts. They will only answer the phone or attend to you if you are booking something of a high dollar amount, while the average boat rental costs under $1,000. This can lead to a very frustrating process for someone who has questions but can't seem to get a response from a boat's owner.
At SamBoat, however, a real human being answers every inquiry. "Sometimes, that person is me," Harrington says. This makes it much easier for people to rent the perfect boat that will meet their individual needs.
SamBoat fulfills a long-awaited need for sailing and boating enthusiasts worldwide. With the arrival of SamBoat in the US, it's an even more exciting time for Americans to participate in the sharing economy.