Art Under Occupation: Palestinian-Canadian artist Hanny Khoury talks art, identity, and belonging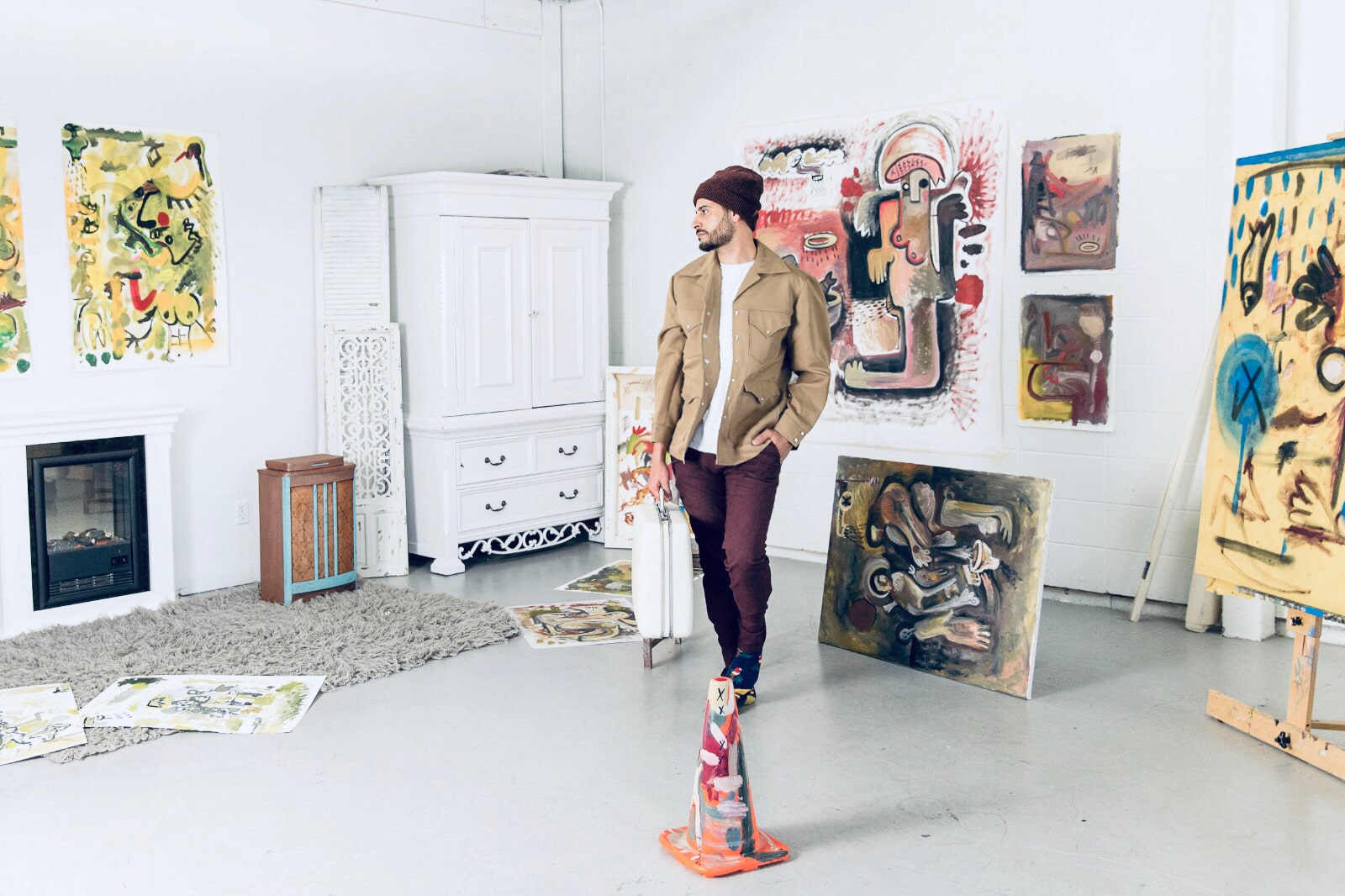 Palestinian-Canadian artist Hanny Khoury has spent years thoughtfully exploring his identity, trying to establish his understanding of what it means to be Palestinian.Art has always been his lifeline, an outlet where he channels frustrations and emotions, seeking a means of representing his past in a way that empathizes with an international audience. From Palestine to Canada, his journey has been difficult and encouraging, a true redemption arc that's far from over.
Khoury grew up in a small village in historical Palestine-one of six children-under the Israeli occupation. As far back as he can remember, his identity, and the identities of his family and neighbors, were conflated with the information being spread by the occupation. "You are a Palestinian, a minority living under occupation. The environment is weird, nothing is clear.You can't identify yourself and you don't grow up with a clear identity that's solid," says Khoury."From school to the media, the occupation is basically programming your brain, to make you forget your identity."
Art was the one thing that could ground Khoury to something tangible. It was a means of coping with the instability of his daily life and allowed him to express his confusion. As he describes, it was a means of creating an entirely new world: "It's like I was creating my own environment, my own life, the way I wanted it to be. With time, art became a healing process for me. It became the one thing through which I rebuild the relationship with everything around me and make peace with it. Heal it. That's how art spoke to me. Art became like food for me, or water."Even when his parents struggled to afford necessities, his mother would use soil and flowers to make natural pigments he could paint with. Walls, doors, broken pieces of wood-anything could serve as a canvas in Khoury's eyes.
Eventually, after years of tension, both internally and with his environment, he made his way to Canada. This fresh start opened his mind, and he finally found the space and time to focus on his practice. It was during this period that he began to consider the parameters of being a Palestinian artist in a contemporary context. As a child, Khoury's sources of artistic inspiration were limited to what was acceptable under the occupation. Names from Western art history, like Salvador Dali and Pablo Picasso, were tolerable, but examples of Palestinian art were scarce. "Back then, I didn't have anything that made me a Palestinian artist. I got this sense of belonging later in life, through my own research. I developedan awareness about our existence as Palestinians and then my art started to belong to the history and the story of Palestine. Before that, I didn't have the opportunity to learn that information," says Khoury.
Through his studies and careful research, Khoury began to form his own idea about the critical difference between being a Palestinian artist and producing Palestine art. "I think the Palestinian story of identity loss, it had its own time," he explains."Silman Mansour, Nabil Anani, Ismail Shammout-those artists had to do it because they had to construct their identity and the identity of the Palestinian people.  For us, as the young generation in or from Palestine, we must do something different. We have to work with an international language, while still belonging to the Palestinian identity." Khoury's search for identity is also a search for expression, finding a way to leverage Palestinian form to resonate on an international, even universal, level.
Currently represented by Mark Hachem Gallery, Khoury's work is set to make an impression on audiences around the world. He has already made great strides with his ability to translate his own experiences into a visual, emotionallanguage that anyone can connect with. "What I have suffered in my life, the experiences, the journey I had in Palestine-this is what developed my international language of art. This is where it came from. The figures, the colors, the balance. Everything that makes up my work is Palestinian, but the figures themselves aren't necessarily Palestinian," he explains. "Art is translating the time period that we live in, visually.The modern world of art is not translating specific moments, it's translating specific emotions. We talk about our conflicts, our difficulties, our pain, the system. That's what we talk about as artists. So, when we look at art, it should deliver emotion. It doesn't necessarily have to do with belonging to the physical world. It can be connected to the emotional world, or faith." Confident and passionate, Khoury is forging ahead with a new vision of what Palestinian art could be, offering the next generation of young artists what he was denied growing up: an inspirational figure.
Affordable iced out jewelry at Gotta Jewelry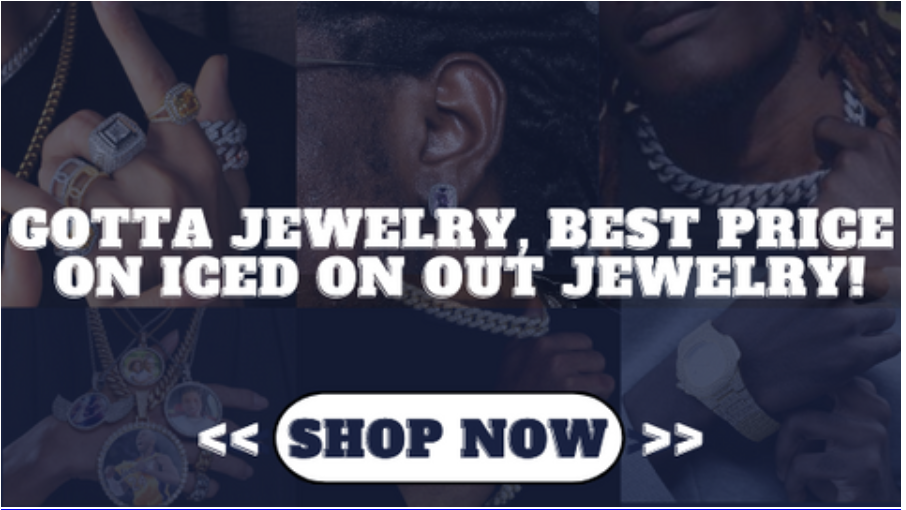 Gotta Jewelry is the best place to buy iced out jewelry. They have a wide selection of affordable bracelets, watches, pendants, chains, and more. Their jewelry is made with high quality materials and craftsmanship, so you can be sure that it will last. They also offer free shipping on all orders, so you can get your iced out jewelry delivered right to your door.
From 3A+ at 5A+ cz iced jewelry
Gotta Jewelry's goal is to provide the best quality cz iced jewelry at the most competitive prices. They offer a wide range of products, from 3A+ to 5A+ cz iced jewelry, so you can find the perfect piece for your needs. Their products are made with the highest quality materials and craftsmanship, so you can be sure that you're getting the best possible value for your money.
Whether you're looking for a new piece of jewelry for yourself or a gift for someone special, Gotta Jewelry has something for everyone. Check out their website today to see their full selection of products.
Also, you will find a collection with a wide choice of jewelry, and pendants that they can customize to your liking. The customization takes between 15 and 20 days, with free delivery.
Why is Gotta jewelry underpriced ?
First, Gotta Jewelry is underpriced because they use a direct-to-consumer business model. This means that they cut out the middleman and sell their products directly to consumers. This allows them to keep their prices low while still providing high-quality products.
Second, they sell mostly online, so they don't have the same costs associated with brick-and-mortar stores.
Finally, they don't spend a lot on advertising, so they're able to pass those savings on to their customers. All of these factors allow Gotta Jewelry to offer iced out jewelry at very affordable prices. So if you're looking for a great deal on iced out jewelry, be sure to check out Gotta Jewelry. You won't be disappointed.
Their slogan is "value yourself!"
Gotta Jewelry is all about helping you feel your best. They believe that everyone is beautiful, no matter what her budget is. That's why they offer a wide range of affordable jewelry, from everyday pieces to special occasion items. They want you to feel confident and stylish, without spending a fortune.
So next time you're looking for that perfect piece of jewelry, remember Gotta Jewelry. Their slogan is "value yourself!" because they believe that you're worth it.
Gotta jewelry, value yourself!