Australians Need to Register Online to Visit Europe from 2021
Australian passport holders who want to travel to European countries falling in the Schengen Area would have to register online. From 2021, it will be mandatory for over 60+ countries including Australia, Canada, and the USA to ensure an online registration to visit Europe. The European Commission introduced a proposal in 2016 to establish a new scheme known as the European Travel Information and Authorization System (ETIAS) to improve the security of Schengen countries by strengthening the borders. Australian citizens above 18 years of age will have to pay a fees of 7 Euros to travel to a Schengen Area Country. They could stay there for a maximum of 90 days within six months.
Out of 26 total Schengen countries, 22 have been included in the European Union and it includes France, Australia, Switzerland, and Germany. Earlier announcement about the declaration of ETIAS – "a visa" confused online media as well as readers. However, after some time, the European Union said that ETIAS, which is a travel authorization, is not a visa and it is similar to Australian Electronic Travel Authority (ETA), the Canadian Electronic Travel Authorisation as well as the US Electronic System for Travel Authorisation (ESTA).
Obtaining an ETIAS authorization can be done by following a simple procedure and it requires very less amount of time. One can avail the authorization by filling a form in ten minutes and it will only require a valid travel document. According to the EU, with the help of ETIAS, it will be possible for people to travel to Schengen countries in Europe multiple times for a time-period of five years.
Raw Juicery is Providing Freshly Pressed Organic Juice to your Doorstep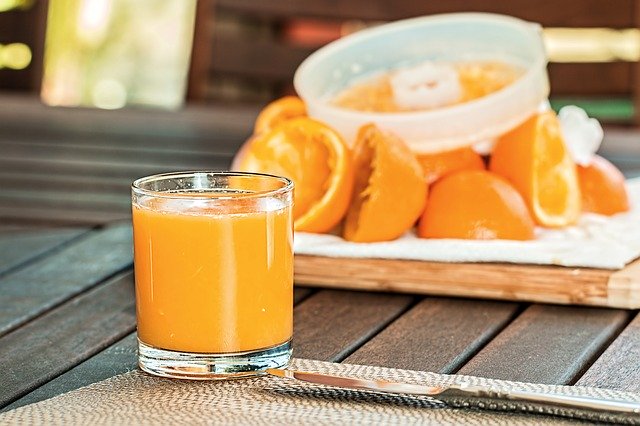 Raw Juicery is as good as its name suggests. It does not focus on price, but its sole focus is on the integrity of the ingredients. They aren't locally sourced, but their ingredients come from around the world and are carefully selected. Moreover, Raw Juicery not only provides organic juices to your doorstep but to local retailers as well.
In eight years, Raw Juicery has mastered the process of selecting the best ingredients. They also have strict standards for ingredient quality, which is tested by them. Most of the ingredients are raw and in good form.
Their screening process for ingredients includes checking HACCP plans, reading lab reports, asking for spec analysis, Kosher certification, talking to growers directly, and verifying processing techniques.
The reason Raw Juicery is trusted is because of its juice making method. They use cold pressing as a form of juice extract. It is a low, cold, squeeze-type method of juice extraction.
That means the ingredients are ground into mash or pulp, and slowly squeezed through a cloth or mesh bag using a powerful hydraulic press. The cold pressed juice is never subjected to blades in a juicer or excessive heat. It is a natural and most beautiful way of extracting juice.
Raw Juicery stands for independent retailers in local neighborhoods. Moreover, they stay away from big corporate grocery chains.
If you place an order before 1 PM, it gets delivered to you by 10:30 am the next morning. The juices are always frozen and fresh and have all the benefits of being raw and cold-pressed. Raw Juicery is well known in the area for providing organic juices to people.