Avi Ben Ezra explains How to Increase Business Confidence in the Digital World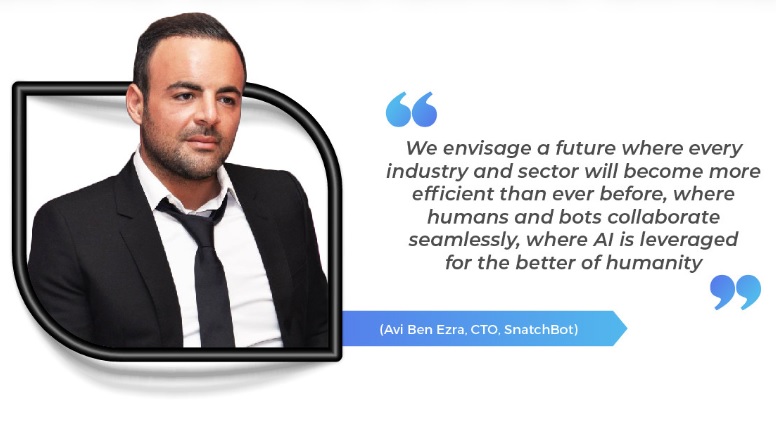 The CTO of SnatchBot, Avi Ben Ezra, recently provided guidance to hundreds of bot developers and tech professionals on practices that increase business confidence. Below are some extracts published with his authorization.
Security first: Overcoming the damage done by hackers
Despite high-level encryption, hackers constantly find new ways to exploit some of the most trustworthy enterprises and organizations such as Google, Facebook, British Airways and T-Mobile. This is resulting in a situation where consumers simply no longer have any confidence in businesses. At the same time, there has been an increase in the number of people who are willing to share their personal data with those companies whom they deem to be reliable and trustworthy. This also includes those businesses who are constantly providing people with excellent value. Based on these facts what can business owners and CEOs do? The obvious answer is that every business owner and CEO of an organization should consider trust between the business and the consumer as a very vital priority.
In fact, it should take precedence over everything else such as quality services or superior products and even delivery services. It must be remembered that people and businesses are part of a digital environment which is resulting in a situation where businesses are more visible than ever before. Although transparency can be a good thing it is also raising the stakes considerably. Even the slightest mistake instantly becomes public knowledge and this can have a serious impact on consumer confidence and trust.
Understanding the importance of trust
There are many professionals now who are able to analyze businesses and organizations and who can then proceed to formulate a strategy which will allow that business to earn the trust of the consumer. The best strategy will always be to have a long-term and proactive approach when it comes to the important issue of creating trust with consumers. Managing and steering that process can be one of the most important things which a CEO or business owner will ever do. Everything has to be done according to a carefully formulated plan.
The first step will be to analyze the business or organization since you need to know exactly what is happening in that business or organization. You need to determine how much the business or organization is currently trusted by the consumer. You need to take a careful look at exactly what the consumer is expecting and you need to determine how successful you are in providing in those needs. You also need to ask some probing questions from the consumer in order to determine whether they are comfortable to share their personal information with your organization or business. If there is any resistance it is important to determine what it would take to gain the confidence of the consumer.
It can be difficult for startup businesses
You might be running a business which is making use of relatively new technology. You may be in the situation where you're trying to attract interest in that product. Many things have to be overcome such as the initial skepticism of your target audience. It can be an uncertain time before they will eventually gain trust in your business. It will be important to consider these issues and to determine the best approach in order to ensure some measure of success. One tool which is often used when it comes to things such as trust is known as a trust roadmap. This can be implemented as soon as the analyses of your business have been completed and those results can then be used to determine the areas in which your company might be lacking. There are five areas which have to be considered when it comes to issues of trust and they are privacy, transparency, security, reliability, and fairness. You will have to find a way to convince the consumer that you will be able to protect the user data. You will also have to have convince them that all of their sensitive information is a priority as far as your business is concerned.
Don't promise more than you can deliver
Do you have the means and resources to deliver on your promises? It will be disastrous for your business to fail the consumer after you have made certain promises. You will require an excellent business model as well as well formulated policies and it's important to be always transparent as far as your products and services are concerned.
It is also important to frequently request feedback from your customers because this information is essential to gauge how much has been accomplished and how far the business has progressed as far as the trust of the consumer is concerned. Accountability is a very important indicator of the reliability and trustworthiness of any business organization. Every employee in that business organization has to work together in order to create an organization which will be able to earn the trust of the consumer. This will require strong leadership that is able to set an example which will clearly indicate exactly what it means to earn someone's trust.
On the deployment of AI and Chatbot Technology:
With this, Ben Ezra seems to think that not only will consumer confidence increase, but also predictability for businesses, followed by business confidence.
Fitness Dating Brand, FITFCK, Expand Into Influencer Management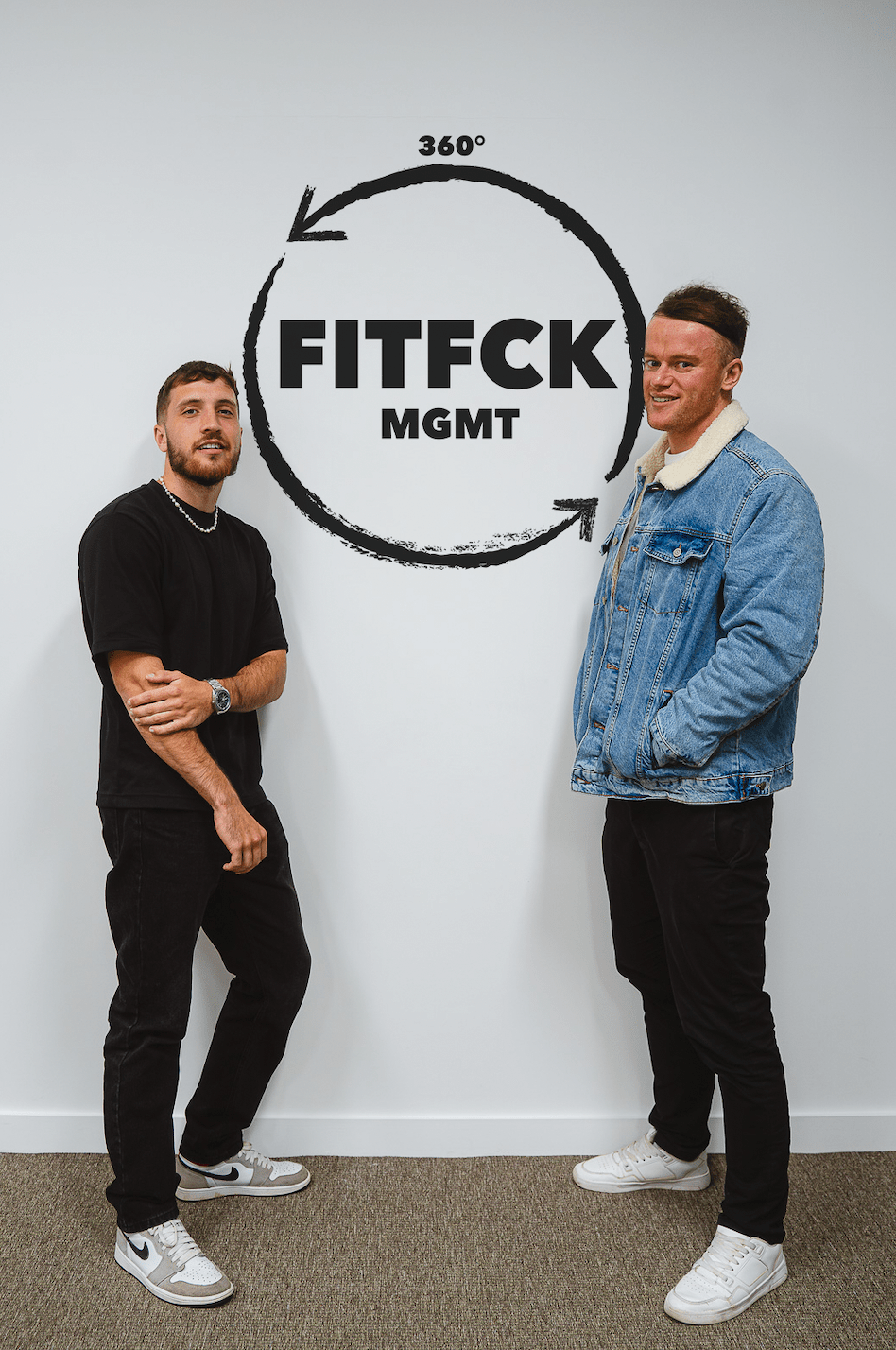 Fitness dating brand, FITFCK, recently announced the launch of their management company "FITFCK MGMT". The company, which recently announced the launch of its £5m A Round investment raise is looking to expand on their brand growth by offering content creators of all niches and brands a full 360 lifestyle management service.
Rebranded in March 2022, the recently featured BBC News company has emerged as the leading brand for gym goers that are looking to make new connections – whether through IRL fitness dating events or online dating experiences. To accompany its strong digital product suite, FITFCK is now developing a series of consumer products to further enhance their brand power, with the most recent being a holistic management company for content creators and brands.
FITFCK Founder and UK Government Enterprise Advisor, Jamie says: "Having worked closely with content creators for the last eighteen months since our relaunch, this addition made nothing but complete sense to me. As a management service, you should be looking at improving all angles of your clients life – not just quick brand deals for a few quid. We are looking to offer a 360 lifestyle approach where we assist our clients with everything from their income, branding, business advisory, PR, legalities and more – all under the FITFCK brand umbrella."
To continue its ruthless chase of becoming the largest omni-channel community for dating, relationships, casual meets and friendships, FITFCK will be looking to embed the management service into members of their ever growing community which already includes a number of high profile content creators.
The first creator to be signed under the label is Santino Valentino, a fitness content creator boasting over 70,000 followers across platforms. Valentino states; "I have known Jamie for a few months now and have felt nothing but constant support from himself and the rest of the FITFCK team. Having seen where they have taken the brand in such a short space of time, I am hoping they can do the same for me. I am really looking forward to seeing where we can take this whilst learning under Jamie and Callum simultaneously"
FITFCK MGMT athlete manager Callum Roberts added: "At the core of every FITFCK movement is the care we have for our community. This ethos is something that we will be looking to reflect in the management company. Hyper-focused care for our clients where they know they feel valued and at ease with us. We are not looking to just improve our client's income, we are looking to improve their lifestyle"
If you are looking to work with FITFCK MGMT, you can contact the team at support@fitfck.co.uk for more information.