Avi Ben Ezra explains How to Increase Business Confidence in the Digital World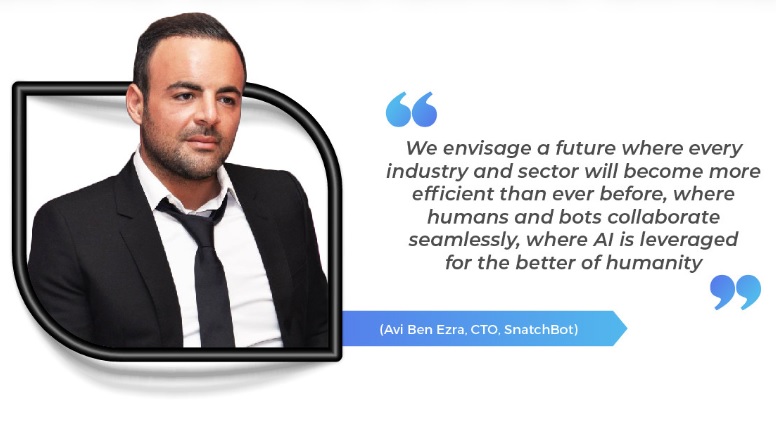 The CTO of SnatchBot, Avi Ben Ezra, recently provided guidance to hundreds of bot developers and tech professionals on practices that increase business confidence. Below are some extracts published with his authorization.
Security first: Overcoming the damage done by hackers
Despite high-level encryption, hackers constantly find new ways to exploit some of the most trustworthy enterprises and organizations such as Google, Facebook, British Airways and T-Mobile. This is resulting in a situation where consumers simply no longer have any confidence in businesses. At the same time, there has been an increase in the number of people who are willing to share their personal data with those companies whom they deem to be reliable and trustworthy. This also includes those businesses who are constantly providing people with excellent value. Based on these facts what can business owners and CEOs do? The obvious answer is that every business owner and CEO of an organization should consider trust between the business and the consumer as a very vital priority.
In fact, it should take precedence over everything else such as quality services or superior products and even delivery services. It must be remembered that people and businesses are part of a digital environment which is resulting in a situation where businesses are more visible than ever before. Although transparency can be a good thing it is also raising the stakes considerably. Even the slightest mistake instantly becomes public knowledge and this can have a serious impact on consumer confidence and trust.
Understanding the importance of trust
There are many professionals now who are able to analyze businesses and organizations and who can then proceed to formulate a strategy which will allow that business to earn the trust of the consumer. The best strategy will always be to have a long-term and proactive approach when it comes to the important issue of creating trust with consumers. Managing and steering that process can be one of the most important things which a CEO or business owner will ever do. Everything has to be done according to a carefully formulated plan.
The first step will be to analyze the business or organization since you need to know exactly what is happening in that business or organization. You need to determine how much the business or organization is currently trusted by the consumer. You need to take a careful look at exactly what the consumer is expecting and you need to determine how successful you are in providing in those needs. You also need to ask some probing questions from the consumer in order to determine whether they are comfortable to share their personal information with your organization or business. If there is any resistance it is important to determine what it would take to gain the confidence of the consumer.
It can be difficult for startup businesses
You might be running a business which is making use of relatively new technology. You may be in the situation where you're trying to attract interest in that product. Many things have to be overcome such as the initial skepticism of your target audience. It can be an uncertain time before they will eventually gain trust in your business. It will be important to consider these issues and to determine the best approach in order to ensure some measure of success. One tool which is often used when it comes to things such as trust is known as a trust roadmap. This can be implemented as soon as the analyses of your business have been completed and those results can then be used to determine the areas in which your company might be lacking. There are five areas which have to be considered when it comes to issues of trust and they are privacy, transparency, security, reliability, and fairness. You will have to find a way to convince the consumer that you will be able to protect the user data. You will also have to have convince them that all of their sensitive information is a priority as far as your business is concerned.
Don't promise more than you can deliver
Do you have the means and resources to deliver on your promises? It will be disastrous for your business to fail the consumer after you have made certain promises. You will require an excellent business model as well as well formulated policies and it's important to be always transparent as far as your products and services are concerned.
It is also important to frequently request feedback from your customers because this information is essential to gauge how much has been accomplished and how far the business has progressed as far as the trust of the consumer is concerned. Accountability is a very important indicator of the reliability and trustworthiness of any business organization. Every employee in that business organization has to work together in order to create an organization which will be able to earn the trust of the consumer. This will require strong leadership that is able to set an example which will clearly indicate exactly what it means to earn someone's trust.
On the deployment of AI and Chatbot Technology:
With this, Ben Ezra seems to think that not only will consumer confidence increase, but also predictability for businesses, followed by business confidence.
Leolist Sees Significant Increase to Number of Bitcoin Transactions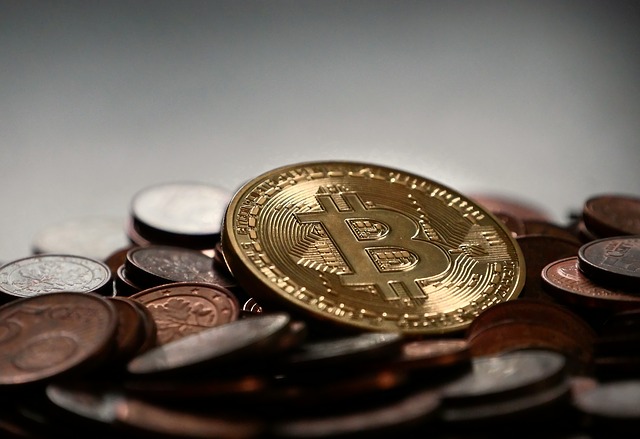 Canada's Largest Classified Site Is Expanding Further into the Cryptoverse
Vancouver, CA: LeoList – the largest adult classified site in Canada, has announced an increase in its level of crypto-adoption: nearly 60% of all customer purchases since May 2019 were made in crypto.
Following difficulties with their payment processor, LeoList recently announced a change of ownership and a series of community-focused initiatives.
Since making this announcement, LeoList has re-established its credit card processor and enabled cryptocurrency and Flexepin payments on its platform. Users can now discreetly purchase anything from the site with the help of cryptocurrencies and Flexepin.
Leolist has gone one step further, cutting out the need for all users wanting to pay in crypto to have signed up to an external wallet. Working through the purchase of gift cards on Leolist's site, you are provided with a QR code which can be used multiple times.
This QR code can be taken to a local Bitcoin ATM, top up as much as you wish and spend until your heart's content. Leolist explains how to use cryptocurrencies on their website in detail here.
Advertisers are encouraged to add "BTC accepted", or a similar phrase, to their adverts, allowing purchasers to have a clear view of which merchants take cryptocurrencies as payment.
You can read more about LeoList on their website, keep up with the LeoList chatter on Twitter, or read a blog post, which further explains the service here.
About LeoList
LeoList is a classified advertisement service where advertisers across Canada promote their local businesses. According to Alexa.com, LeoList is one of the top 200 largest websites in Canada.