Avi Ben Ezra explains How to Increase Business Confidence in the Digital World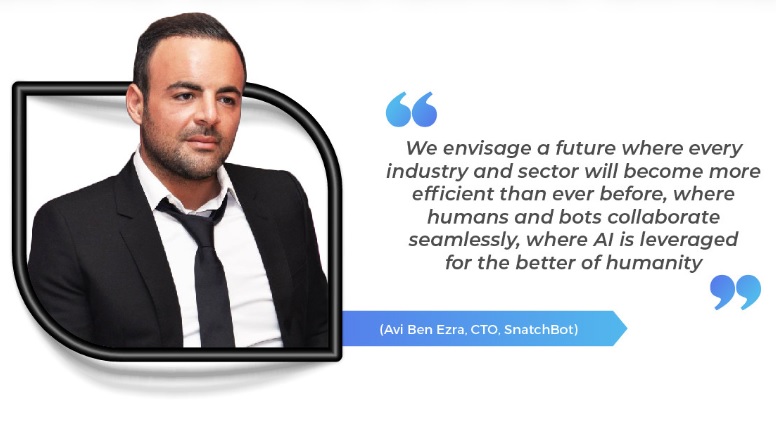 The CTO of SnatchBot, Avi Ben Ezra, recently provided guidance to hundreds of bot developers and tech professionals on practices that increase business confidence. Below are some extracts published with his authorization.
Security first: Overcoming the damage done by hackers
Despite high-level encryption, hackers constantly find new ways to exploit some of the most trustworthy enterprises and organizations such as Google, Facebook, British Airways and T-Mobile. This is resulting in a situation where consumers simply no longer have any confidence in businesses. At the same time, there has been an increase in the number of people who are willing to share their personal data with those companies whom they deem to be reliable and trustworthy. This also includes those businesses who are constantly providing people with excellent value. Based on these facts what can business owners and CEOs do? The obvious answer is that every business owner and CEO of an organization should consider trust between the business and the consumer as a very vital priority.
In fact, it should take precedence over everything else such as quality services or superior products and even delivery services. It must be remembered that people and businesses are part of a digital environment which is resulting in a situation where businesses are more visible than ever before. Although transparency can be a good thing it is also raising the stakes considerably. Even the slightest mistake instantly becomes public knowledge and this can have a serious impact on consumer confidence and trust.
Understanding the importance of trust
There are many professionals now who are able to analyze businesses and organizations and who can then proceed to formulate a strategy which will allow that business to earn the trust of the consumer. The best strategy will always be to have a long-term and proactive approach when it comes to the important issue of creating trust with consumers. Managing and steering that process can be one of the most important things which a CEO or business owner will ever do. Everything has to be done according to a carefully formulated plan.
The first step will be to analyze the business or organization since you need to know exactly what is happening in that business or organization. You need to determine how much the business or organization is currently trusted by the consumer. You need to take a careful look at exactly what the consumer is expecting and you need to determine how successful you are in providing in those needs. You also need to ask some probing questions from the consumer in order to determine whether they are comfortable to share their personal information with your organization or business. If there is any resistance it is important to determine what it would take to gain the confidence of the consumer.
It can be difficult for startup businesses
You might be running a business which is making use of relatively new technology. You may be in the situation where you're trying to attract interest in that product. Many things have to be overcome such as the initial skepticism of your target audience. It can be an uncertain time before they will eventually gain trust in your business. It will be important to consider these issues and to determine the best approach in order to ensure some measure of success. One tool which is often used when it comes to things such as trust is known as a trust roadmap. This can be implemented as soon as the analyses of your business have been completed and those results can then be used to determine the areas in which your company might be lacking. There are five areas which have to be considered when it comes to issues of trust and they are privacy, transparency, security, reliability, and fairness. You will have to find a way to convince the consumer that you will be able to protect the user data. You will also have to have convince them that all of their sensitive information is a priority as far as your business is concerned.
Don't promise more than you can deliver
Do you have the means and resources to deliver on your promises? It will be disastrous for your business to fail the consumer after you have made certain promises. You will require an excellent business model as well as well formulated policies and it's important to be always transparent as far as your products and services are concerned.
It is also important to frequently request feedback from your customers because this information is essential to gauge how much has been accomplished and how far the business has progressed as far as the trust of the consumer is concerned. Accountability is a very important indicator of the reliability and trustworthiness of any business organization. Every employee in that business organization has to work together in order to create an organization which will be able to earn the trust of the consumer. This will require strong leadership that is able to set an example which will clearly indicate exactly what it means to earn someone's trust.
On the deployment of AI and Chatbot Technology:
With this, Ben Ezra seems to think that not only will consumer confidence increase, but also predictability for businesses, followed by business confidence.
New York On Track to Legalize Online Gambling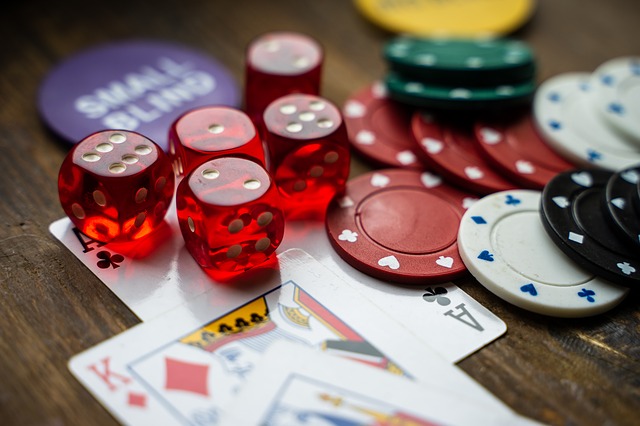 Online gambling is slowly gaining popularity in different parts of the world. More countries across the globe are opening up to online gambling.
This has led to the tremendous growth of the online gambling sector. However, in New York, things are different. Unlike other states in the US, New York has not fully made progress when it comes to online gambling.
They are still lagging behind other states, and this has limited its progress. It is no secret that there are plenty of racetracks and land-based casinos in New York. But, its elected representatives have not yet legalized online gambling, and this has New York missing out on millions of dollars online gambling can contribute in terms of revenue.
This begs the question, when did this reservation start? The reservation of New York legislatures begins way before the emergence of online gambling.
The History of Online Gambling in New York
When it comes to gambling, New York State is a pioneer but not in the most positive way. The reason why they were a forerunner in gambling is that they banned gambling constitutionally first in 1821 and set a pace for more gambling bans in the state. The other gambling bans came in 1864 and 1894.
This heralded the start of gambling prohibition, which lasted until the late 1930s. This prohibition made gambling take on a different phase and scale during the 1930s era.
One of the massive changes was the beginning of underground casinos run by the Mob or "families." This went on for quite a while until the government finally decided to legalize horse racing.
Horse racing was the first legal form of gambling in New York. In line with other states, horse racing in New York was either in the form of polled betting systems or track bets.
Over the years, New York has allowed racing tracks to use Simulcast systems—this system shows horse races from different tracks all over the US and It also offers visitors gaming machines.
With these improvements, horse racing tracks slowly became popular entertainment venues. Over time, other gambling ventures gradually became popular.
In 1957, bingo games became legal. This was followed by the legalization of the lottery in 1996 and Charity gaming in 1970, but the breakthrough for poker and casinos came much later.
The legalization of casinos and poker games began when casinos located on tribal lands were given the opportunity to operate table and slot games.
This legalization eventually led to an increase of casinos with more choices for games for gamblers to play. However, over the years, the Indian tribe casinos slowly became commercial ones.
This led the legislation to pass a law in 2013 that enabled several casinos to open in New York. Despite the progress, New York has made online gambling is still not quite popular.
These laws also come with restrictions that do not allow players to participate in any form of criminal sanctions. The state now monitors and regulates gambling and no tolerance, especially for any type of illegal gambling. 
The Current State of Online Gambling in New York
As mentioned, New York is not opposed to land-based gambling like horse racing, lotteries, and offline casinos. It is still, however, opposed to online gambling. Could there possibly be a major change happening in the future?
There might be a light at the end of the tunnel for the legalization of online gambling in New York. One of the ways this is possible is if Joseph Addabbo Jr – a New York senator – can prove that the demand for sports betting is growing within the state. This helped convince the Senate on the importance of sports betting.
And it immediately led to the passing of the bill. This bill allowed for the expansion of casinos in terms of their mobile and online betting services. With this in motion, New York can finally start tapping into the revenue that comes from mobile sports betting.
This bill also makes it possible for the Senate to address issues like problematic gaming, the development of credible gaming industries, and the satisfaction of the constitutional requirements.
To facilitate the search of evidence, the senator is using the New York Gaming Commission to acquire information. The commission is looking into research firms to help expand their gaming study as well.
This will help evaluate how much New Yorkers would love to see the expansion of online gambling. The study will not only focus on the impact of sports betting in New York but also on a wider scale.
With this bill still facing opposition, it might take some time before online gambling can become a reality in New York. Some of the arguments raised include the lack of measures to tackle online gambling. With several measures in place, this no longer has to be an issue. With the history of unfriendliness to gambling, New York might take some time to legitimize online gambling.
Mike Tan From Online Casino Gems believes that the legalization is definitely on its way. "The state of New York has been in denial for too long. Their players continue to siphon off to New Jersey, especially those in NYC. As New Jersey continues to show tens of millions in taxable revenue each month, New York legislations are under pressure to get onboard. And they will."
As much as we agree with Mr. Tan, one thing remains certain: whether New York will legalize online gambling is a difficult thing to say. On the one hand, gambling laws are more liberal than before. On the other hand, crackdowns against illegal online gambling are still a part of the process.
In Closing
Whatever the future may be, understanding the law is essential. After all, nobody wants to be prosecuted for enjoying a game of online poker.
This will make it quite easy for gamblers to know whether they are breaking the law. Although with the passing of the evidence bill, things are looking better for online gambling companies.
The more the State warms up to the idea of online gambling, the more their market will grow. It's all a matter of taking it one step at a time and being hopeful.
This could create a massive shift in terms of lawmaking. Eventually leading to the legalization of online gambling. However, for the most part, we will just have to wait and see the outcome.