Award-Winning Creative Director Joins Interactive Agency Wildebeest to Transform Brands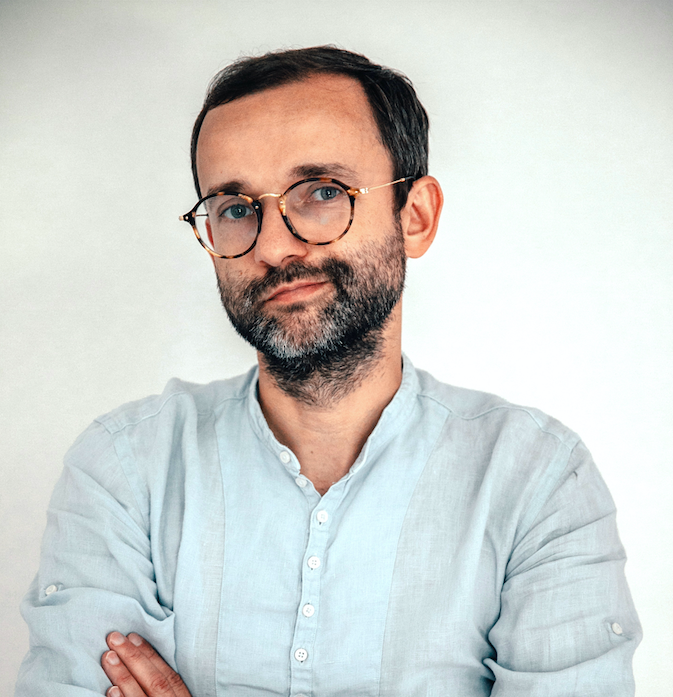 Kuba Bogaczyński is well-traveled, but you will almost always find him at the intersection of creative ideation, interaction design, and visual communication. He's on a never-ending mission to create engaging narratives, intuitive experiences, and bespoke visual systems, and his latest endeavors have him leading the team at interactive agency Wildebeest across the grasslands to drink from the digital marketing stream.
An industrial shift in marketing now requires a holistic expertise that connects creative, technology, and business. Los Angeles-based Wildebeest has a team of cross-functional industry veterans that spans multiple continents and serves businesses all over the world. Still, the agency manages to be hands-on, its leadership team often personally taking the reigns in being a full-service digital partner for brands ready to win through design thinking and agile product development. Its clients seek a competitive advantage that only a creative alignment of design and technology can provide.
For many years, Bogaczyński worked with the Wildebeest team as a freelance Designer and Art Director. He was recently brought on full-time to lead the Wildebeest creative team expansion as the boutique agency increases its global footprint.
Working with global brands is something with which the award-winning creative director is very familiar, as he has worked with innovative brands and creative leaders across four continents. His experience goes beyond the traditional digital marketing skill set, that many in his position have. After 15 years at agencies like Jam3, DDB, Unit9, Resn, and Publicis, Bogaczyński spent two years designing complex interactive narratives for global digital entertainment companies like Sony Interactive Entertainment's PlayStation®. He also left his mark at Adobe, Google, HBO, IKEA, Marvel, Spotify, Starbucks, and more.
His vast experience offers a fresh perspective on harmonizing interactive design and technology to help Wildebeest lead brands into a new era of digital clarity.
Over the last seven years, the agency helped Microsoft impress at E3, gave Google a real-time competitive advantage in March Madness, helped Kelley Blue Book use augmented reality (AR) to standardize vehicle appraisals, and brought artificial intelligence (AI) into the driver's seat at General Motors. Most recently Wildebeest helped Cheetos win the Super Bowl and a Grand Prix at Cannes ("Can't Touch This" Cheetos Popcorn) with its AR Cheetle Detector, and also helped the company give back to Hispanic communities with Bad Bunny in phase two of the project.
Bogaczyński's work has been featured in Adweek, The Guardian, Fast Company, and Wired, and was recognized by Cannes Lions Festival of Creativity, The One Show, and Webby Awards among others. His projects have earned over 20 FWAs and were nominated for Awwwards Site of the Year 3 times in a row. He currently serves as an FWA Juror.
Learn more about Wildebeest on their website and keep up with their groundbreaking work on LinkedIn.
Why Kareem Hassan believes self-employment is the key to true freedom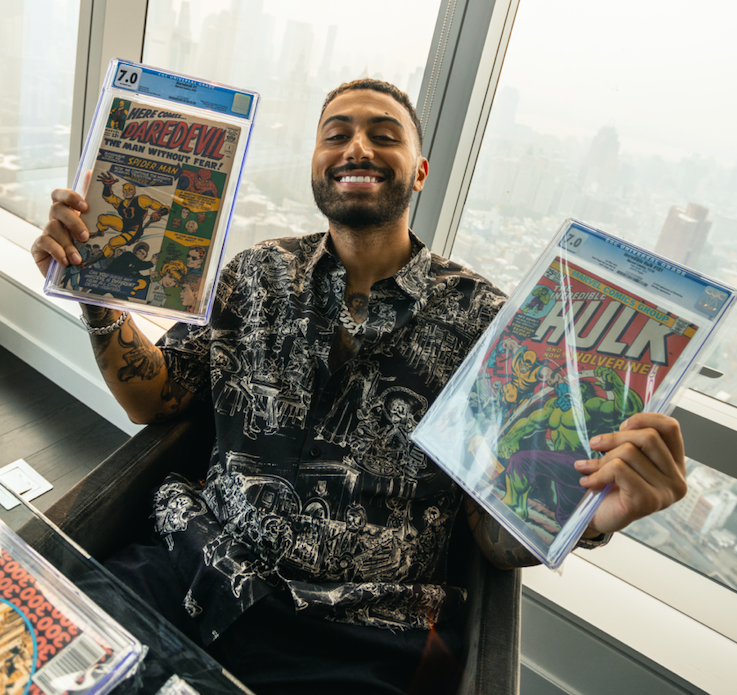 To those working a 9-to-5, self-employment often presents itself as a daunting choice; there is a considerable risk involved but, at the same time, a lot of freedom to be enjoyed. On the other hand, freelancers and entrepreneurs also have to deal with 'clients from hell' at times, making them question whether self-employment was the right choice. According to Kareem Hassan, whatever be your view of being your own boss, you cannot deny the freedom that comes along with it. Here, he explains why he believes self-employment is the key to true freedom.
Kareem Hassan runs a 3D printing service and trades collectibles, which have catapulted him into immeasurable success. From early on, Kareem knew that he wanted to be his own boss; he wasn't cut out for the 9-to-5 grind. Fueled by his passion for entrepreneurship, he began working to create a business where he could truly love and enjoy what he does.
True success to Kareem means freedom, both financial and time. It also means the freedom to be able to share your knowledge with others and to do what you want, when you want. In addition to running his business, Kareem Hassan has also ventured into creating digital art and investing in NFTs. He says that all this would not have been possible had he been working a regular 9-to-5. Instead, he would be stuck doing the same tasks with minimal returns and an even lower growth ceiling.
Another reason why Kareem Hassan vouches for self-employment is that it enables you to retire early. According to Hassan, being your own boss gives you the freedom to stop when you think you've accumulated enough wealth and secured enough investments. Once you achieve what you want and have your financial future secured, you can retire from work and pursue anything you want in life.
When he first got started, Kareem Hassan was not sure where this journey would lead him, but he had a firm conviction to see it to the end. He dropped out of college after two years to take care of his family. He began by investing the little he had in collectibles like comic books, rare items, trading cards, and toys. Seeing an opportunity when the popularity of comic books regained momentum in pop culture, Kareem jumped at it and established his business.
According to Kareem, besides success, freedom is the greatest thing about self-employment. Your time is your most valuable asset, and having time freedom is like having a blank canvas; you can fill it with anything you want and create magic. Knowing this, Kareem Hassan says that he wouldn't trade that freedom for anything. He also points out that self-employment lets you choose the people you surround yourself with and create diverse networks.
Even as he explains these benefits, Kareem Hassan cautions people against assuming that self-employment is the easy way out. In fact, the entrepreneurial journey can be one of the toughest roads to travel, but it is also worth every sleepless night. Moreover, working at something you are passionate about gives you a broader view of everything, making it easier to navigate these challenges.
Despite the challenges of entrepreneurship, Kareem Hassan says that being your own boss is so much better than working for someone else. "When done right, self-employment allows you to live your dream life," he concludes.