Types Of Earrings Every Woman Must Have
An earring is a fashionable masterpiece that forms a staple in every woman's wardrobe. It isn't just jewelry; rather, an earring is perfect for women of all ages. From children to adults, it adds style to your look and complements different outfits.
Earrings can also be described as magical accessories that transform a woman's look. They can be used as excellent gift items for friends and family members. This article takes a look at the best types of earrings every woman should have. Keep reading: 
Stud
Stud is one of the hottest styles of earrings on the planet at the moment. In fact, every woman should have a stud. This earring stands out in all ramifications. It comes in different forms, from simple studs, classic round diamonds, motif driven styles to halo diamonds; you can't go wrong with studs. In addition, these earrings can be worn from morning till night because they are super comfortable. Stud is usually perfect when worn with denim, gym ears, casual, among others. You can find a wide selection of yellow gold diamond cluster earrings visiting ItsHot.com.
Hoops
Over the years, hoops have become one of the fashionable earrings for celebrities like Beyonce. These types of earrings are here to stay. They are simply heavy and oval in shape. Hoops earrings are designed to add a touch to your formal and casual outfits. They are so many types of hope earnings in the online market. These types of earrings go well with a cute feminine hairstyle due to their oval shape; you can also rock them with perfectly styled hair that is laid down. The smaller hoops with diamonds add shine to your physical appearance. 
Drop earrings
Are you looking for an earring that drops below your earlobes? Then you should opt for drop earrings. These earrings are not just lightweight; rather, they are mostly attached with diamonds, beads, pearls, and gemstones. Drop earrings come in various sizes, styles and lengths. They are best paired with formal and elegant outfits because they give a classy look. 
Keep in mind that, if you're looking for diamond drop earrings, you'll have to make sure you can afford it—that's why maybe you can find a jewelry buyer for the pieces you no longer wear and treat yourself to something new.
Ear Cuffs
Are you a woman looking for a new type of earring to be worn on the upper part of the ear? Then you should wear ear cuffs. This type of earring wraps at the outer ear. It is also perfect for women who do not have ear piercings. Ear cuffs are perfect for rugged outfits; they can be dramatic and simple at the same time. The best part is that this type of earrings does not harm your ears. 
Huggie Earrings
Huggies are conventional circle studs; they come in oval, square and round shapes. This type of earring can be worn without the feeling that you are putting on one. In fact, these earrings are so comfortable that you can sleep on them. They fit snugly around the ear and come in include diamond, enamel, gemstel and gold. 
 Conclusion
Earrings are indeed beautiful art pieces that complement different outfits. They come in gold, diamond, enamel and other types. These earrings are perfect for casual, formal, gym and other outfits. If you want to find out more info on various diamond earring styles and gain valuable knowledge, visit the link above.
Sustainable Animal Management Practices for Small Farms: Minimizing Environmental Impact and Maximizing Profits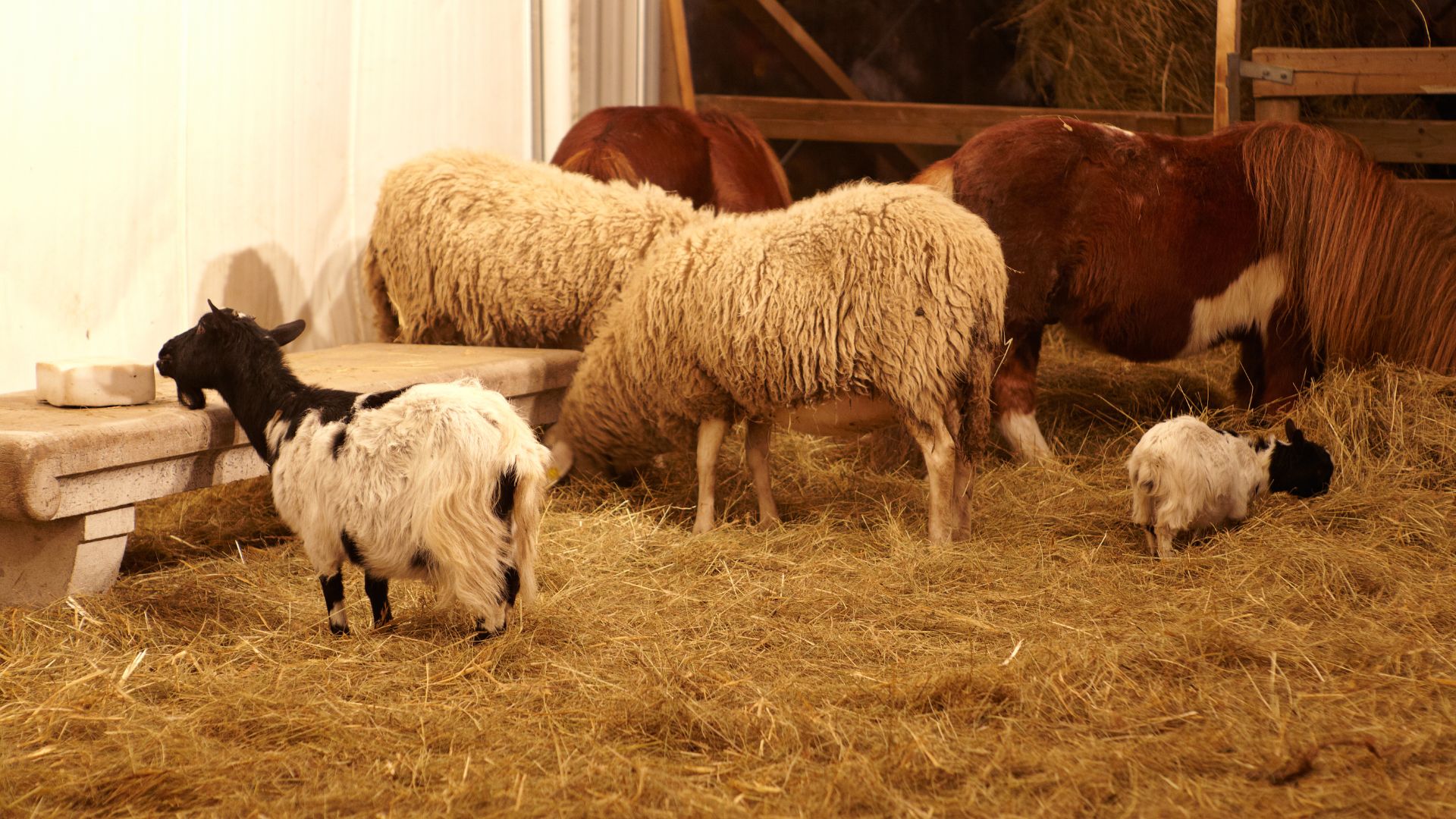 Small farms play a vital role in our food system, providing locally-grown produce and meat to communities across the country. However, these farms face challenges in terms of sustainable animal management, as they may lack the resources and infrastructure of larger operations. In this article, we will discuss some sustainable animal management practices that small farms can adopt to minimize their environmental impact and maximize their profits.
Implementing a Rotational Grazing System
One issue that small farms may face is managing the waste produced by their livestock. Manure and other by-products can contribute to air and water pollution if not properly managed. One strategy for addressing this issue is to implement a rotational grazing system. This involves dividing a pasture into several smaller sections and rotating the livestock between them. This allows the animals to graze on fresh grass while also allowing the grass to recover and reducing the amount of manure in any one area. The benefits of this system include improved soil health, increased biodiversity, and reduced need for chemical fertilizers.
Using Natural Remedies and Preventative Measures
Another sustainable animal management practice for small farms is to use natural remedies and preventative measures to reduce the need for antibiotics and other medications. For example, probiotics and essential oils can be used to promote gut health in livestock, while natural fly repellents can help keep pests at bay. This not only reduces the use of antibiotics and other chemicals but can also improve the overall health and well-being of the animals. Moreover, animals that are raised naturally and without the use of antibiotics or growth hormones may fetch higher prices in the market.
Investing in Efficient Infrastructure
In terms of infrastructure, small farms can benefit from investing in equipment and facilities that are designed to be efficient and low impact. For example, a cattle gate system can be used to manage the movement of livestock between pastures without the need for manual labor. This system involves a series of gates and fences that can be opened and closed remotely, allowing the farmer to easily move the animals to different areas of the farm. This reduces the amount of time and energy required to manage the livestock, while also minimizing the risk of injury to both the animals and the farmer. Similarly, investing in solar-powered water pumps, energy-efficient lighting, and eco-friendly insulation can help reduce the farm's energy costs and carbon footprint.
Collaborating with Other Farmers
Small farmers can also benefit from networking with other farmers and industry professionals to share knowledge and resources. This can include attending workshops and conferences, joining farmer networks and associations, and connecting with other farmers online. By working together and sharing ideas, small farmers can learn from each other and develop sustainable animal management practices that are tailored to their specific needs and resources. Moreover, collaborating with other farmers can help small farms gain access to new markets, shared resources such as equipment, and increased bargaining power with suppliers and buyers.
Conclusion
In conclusion, sustainable animal management practices are crucial for small farms to minimize their environmental impact and maximize their profits. By implementing strategies such as rotational grazing, natural remedies, efficient infrastructure, and networking with other farmers, small farms can thrive while also contributing to a more sustainable and resilient food system. And with tools like the cattle gate system, small farmers can manage their livestock with ease and efficiency, allowing them to focus on what really matters: growing healthy, happy animals and producing high-quality, locally grown food.