Baumhaus is Emerging as a Competitive Company in the UK Retail Furniture Industry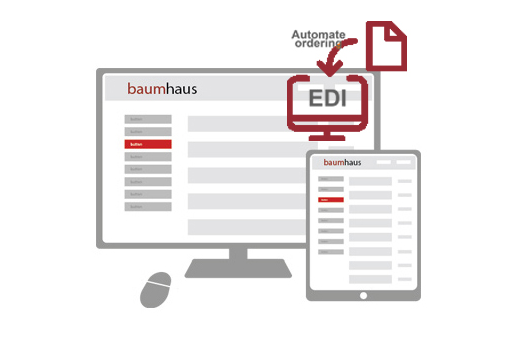 Heyford Park, UK based company Baumhaus is a competitive business in the retail furniture industry. This company is facing every furniture supply challenge smartly so that traditional retail outlets can support themselves.
The range of furniture supplied by Baumhaus is helping the outlet stores to increase their furniture sales. The company is famous in the country for designing a house wide range of furniture. Its excellent services through a large fleet of vehicles are providing comfortable delivery services to furniture traders.
Baumhaus is a competitive company in the UK for providing the best selections of wholesale furniture throughout the country. The furniture designed by the company meets the budget and needs of mid to high end consumers. Currently, the company is focusing on designing a range that can contain modern and innovative designs of furniture. Modern consumers are demanding quality material when it comes to furniture in their homes and property. As a UK trade furniture supplier, Baumhaus is using excellent quality wood in its every piece of handcrafted furniture so that the furniture sets in properties remain durable for several years.
There are many Baumhaus Safe Certified retailers in the UK as of today. The sales of furniture from these retailers are fully underwritten by the company so that the end-users can experience luxury furniture.
Kinetic Logistics is associated with Baumhaus in the country. It is helping the company to become a more competitive business in the UK. Kinetic Logistics is strengthening the delivery service of Baumhaus by delivering products within five days across the nation.
Kyrillos Saber's Success Story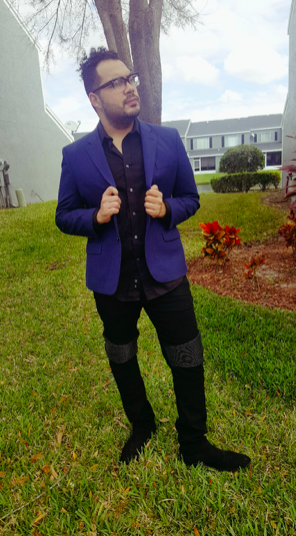 For every person in the world, there is something that serves as their driving force. For some people, the motive is art; for some, it is medicine, some people have a keen interest in sports while some people are really good at science and how the world works. With the dream that a person carries in their heart, the end result for every person is achieving success, and whatever the passion may be, real success can never be achieved without hard work.
Examples of people who are idolized today and admired throughout the world are those who were not only passionate about something but also had the guts and courage to work hard and make their mark in the industry. From Oprah Winfrey to J.K Rowling, Michael Jordan, and several others, success did not just fall at their feet; they recognized what their dream was and worked hard to reach the top.
Among the people who listened to their hearts and followed their dreams, the name of Kyrillos Saber remains distinguished. Kyrillos didn't limit his passion to one industry; he worked hard and made sure his name shined among the well-known people in the acting as well as the music industry. 
Born on 14th July 1989, Kyrillos Saber opened his eyes in the capital of Egypt, Cairo. Before moving to the U.S., Kyrillos was a student at Cairo University, College of Arts, and received an Associate Degree in translation. Still young, the boy showed interest and talent in various forms of art. Knowing that he wanted to more in the entertainment industry than just sit and watch them from a distance, he worked hard in polishing his skills. His hard work bore fruit when in 2004, Kyrillos was landed with a role in the movie, St. Bishoy, when he was just 15 years old. Three years later, he was offered another role in the movie, St. Hermena.
Upon reaching his 20s, he moved to the U.S in 2009, where he attended the Galen college of nursing in Florida, and graduated with a Certificate of Nursing. Previously, the movies that he had starred in were released in Egypt, and the environment in the new state was a bit intimidating for Kyrillos. But he chose to take it as a challenge and kept working hard. Knowing that the industry was huge and required more than just talent, he spent elaborate hours looking at various pieces of films and music, watching and observing every move of the artists with the hope to learn what the American entertainment industry had to offer.
Finally, in 2013, Kyrillos played Frat Jock in Die Die Delta Pi, the American movie whose plot narrates the story of a serial killer who is responsible for committing devastating crimes and is currently at large. Apart from working in the acting industry, Kyrillos also began discovering what it took to be a celebrity in other entertainment sectors as well. Finding an interest in the field of music, the multi-talented Kyrillos set to work on writing a song. In 2017, he released the song 'Screw You,' a masterpiece that was written, produced, and directed by Kyrillos himself. It wasn't long before the song was recognized for its exceptional tunes and unique vocals. Today, the song has 33,135 views on YouTube and 2.4 million on Facebook.
His first appearance on American television paired with the outstanding music song helped him gain a huge stream of fans. He has reached more than 35K subscribers on his YouTube Channel, where he uploads videos regularly. He is also active on his social media accounts, including Twitter, Instagram, and Facebook. He is also the founder of Kyrillos Saber Records, which is his own fan page on Facebook having 237k followers.
Two years later, Kyrillos was landed with another role in The Nest Of Vampires (England), where he portrayed the character of Richard Marks. The film revolves around the story of an MI5 agent, known as KIT Valentine, whose wife and daughter were murdered by a gang of people. Valentine travels from London to rural England, in search of answers and finds that there exists a dangerous, underground society deeply involved in human trafficking and Satanic Cult Worship. The same year, Kyrillos played T.Y. in Shit Stew and Zombie in End Survival (USA).
The actor is also playing the role of Bar Patron in the movie, Todd, which is scheduled for release in October. He is also playing the roles of Vampire in Mercy, Mister in The Last Bounty, and Alan Sweet in Amber Road (USA).
Kyrillos has the role of Vampire Queen's Follower 3 in Blood Thirst Supporting Tara Reid and the leading character of Troy in Necrophilia 1, a movie that was originally set for release this year but has been postponed due to the COVID-19 pandemic. Kyrillos played Reza Manzur Jr. in Social Distance, Male News Anchor in Numbers, Officer Sanchez in Amrak My New Family, Anarchist Member in Survival of the Apocalypse, and Masked gun-man in Having Had Breakfast (USA).
Kyrillos Saber also has the role of Detective Martinez in the movie Junior Squad Returns, which is set for release in 2021.
The life of Kyrillos Saber is exemplary. He is the epitome of determination and perseverance. As of today, Kyrillos Saber has appeared 16 plays, released 60 music singles, and directed 15 music videos and is recognized throughout the world as an actor, rapper, hip hop artist, singer, songwriter, scriptwriter, producer, and music video director.