Nabeel Ahmad, 22-Year-Old Entrepreneur Achieving International Acclaim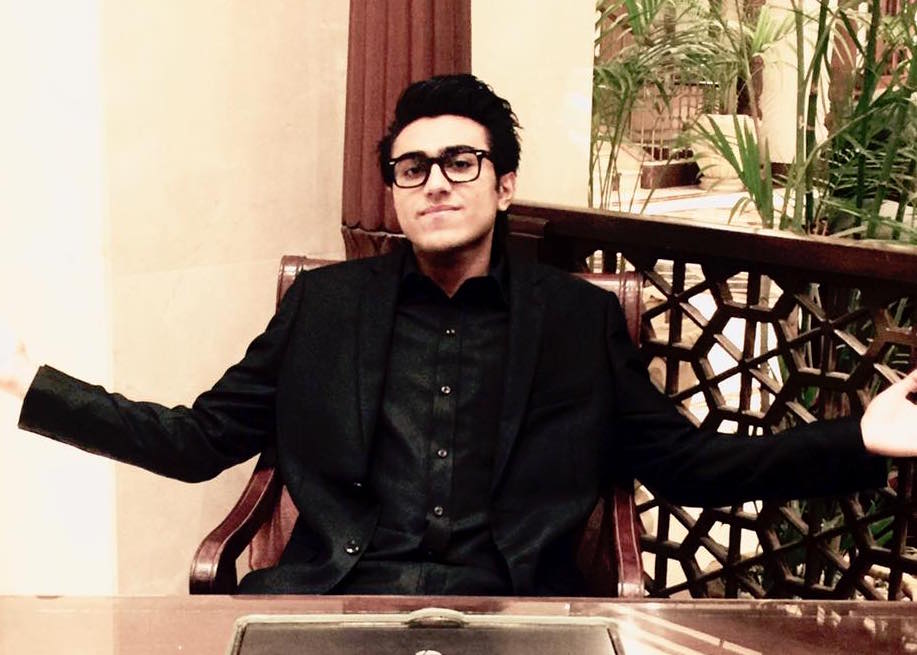 Contrary to popular belief, Entrepreneurship is not the product of multitasking. It's the art of focusing on individual tasks at a time. Work at a task with focus, complete it, and then move on to the next. The most successful entrepreneurs are those who have it all under control and Nabeel Ahmad is one of the few who set the bar really high. The serial entrepreneur from Lahore has launched multiple companies and is a highly sought-after digital marketing expert and a TEDx speaker. His work has appeared in over 30 major international publications including Forbes, Entrepreneur Magazine, Yahoo News, and Business2Community. The 22 year old has laid the foundation for building a global business empire.
While he was in college, he learnt various social media marketing tactics that he would later implement in his businesses. Recognizing his passion for entrepreneurship, Nabeel dropped out of college to pursue it full time and he hasn't looked back since. He started offering services to various businesses as an independent marketer and 5 years down the line he established a full-service digital media agency called Vertabyte. The agency works with various enterprise-level clients, identifying and crafting solutions that are best suited to their digital needs. The firm branches out to 3 classifications, covering design, development, and growth, each of which are delegated to separate departments. With a team of over 100 people working remotely from different parts of the world, Vertabyte drives business outcomes by providing solutions relating to website development, brand management, and marketing techniques.
Branching out his expertise, Nabeel founded The Hustler's Digest, a media platform that provides rich content for business-minded people. Nabeel aims to build a network of media brands around different fortes such as health, technology, entertainment, etc. and then use these media brands to power marketing campaigns for his clients.
Amidst the surge of social media, Nabeel believes it is crucial for businesses to have a strong PR strategy and to acknowledge the power of media placements in building a powerful brand. Nabeel is the founder of Mogul Press, a public relations agency that operates with the purpose of strategically placing their clients on popular media outlets. He believes PR is one of the main pillars of a strong business and that strategic media placements can aid a business in gaining exposure, credibility, and the right positioning in the minds of the audience. It is essential for a business to appear credible to its customers and effective PR is the key to establishing brand credibility.
Having gained international recognition for his marketing expertise, Nabeel is the first and youngest Pakistani to become a columnist for both Forbes and Entrepreneur Magazine. Thrive Global calls him a "marketing genius", and recently, Entrepreneur Magazine, one of the biggest business magazines in the world, listed him as one of the top inspiring entrepreneurs to watch in 2020. He was mentioned alongside many industry leaders, including Gary Vaynerchuk and Grant Cardone. 
Nabeel has achieved immense success so far and envisions accelerated growth for his businesses in the coming years. He has hinted at the launch of a new social discovery network that has been in the works for the past 2 years and according to him, it's going to be a game changer. If there is one lesson that we can learn from his journey, it has to be that it's never too early or too late to pursue your passions.

A piece of advice that Nabeel shares for aspiring entrepreneurs: "The right moment is just an illusion. It's important to act right now."
Americor Funding Reviews For Debt Consolidation Are Inconclusive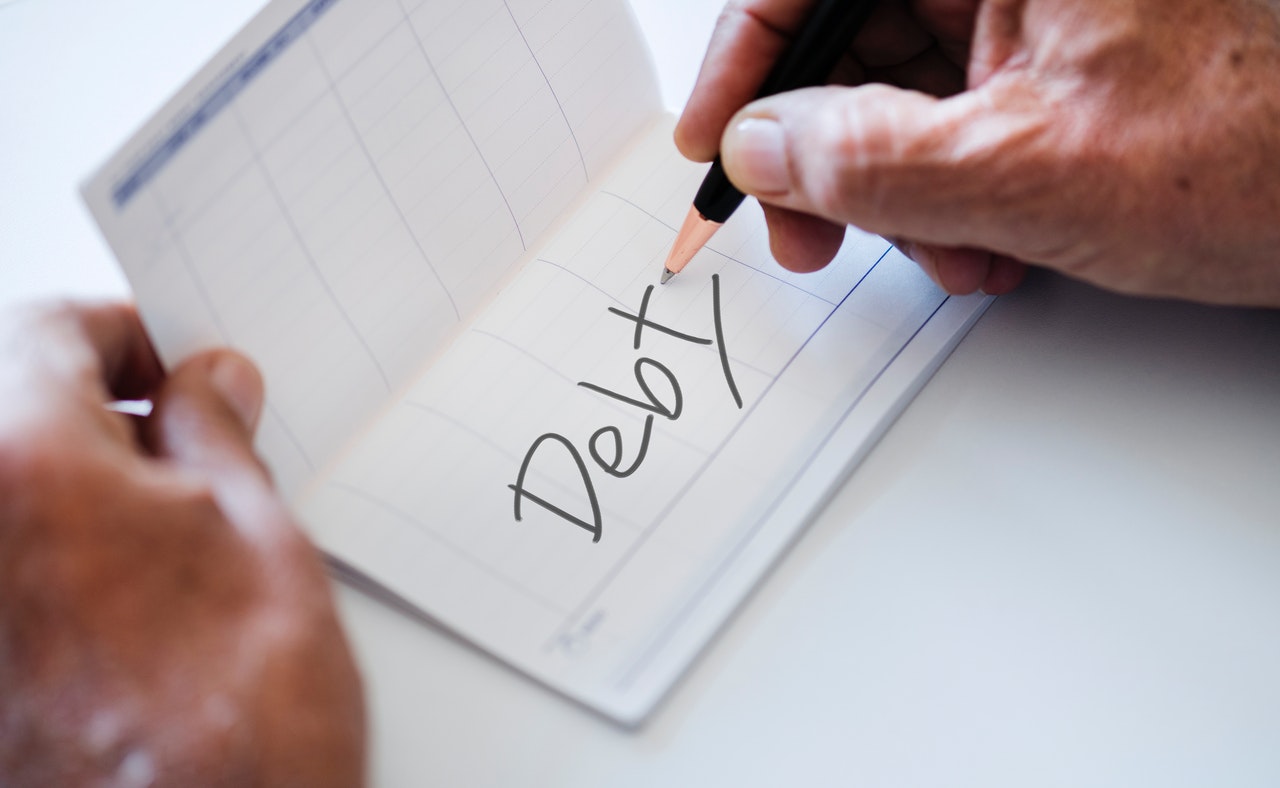 Best 2019 Reviews provides expert reviews for consumers looking to consolidate their debts. One particular company that is interesting is Americor Funding.  The company goes by several different names: Americor Financial, Americor Funding, Americor Debt, Americor Financial Services and possibly Credit 9. The company is widely popular and is very active through the internet and direct mail.  However, Americor Funding reviews aren't always the greatest.
For many Americans, debt has become an inevitable part of their everyday life. Whether you talk about mortgage loans, credit loans, automotive loans, and student loans – the list just goes on. According to most estimates, the average American household owes at least $130,000. Moreover, debt issues are prevalent in almost every age group.
The median income earned by Americans has increased by 28% since 2003, but the cost of living has increased by 30% during the same time. What hits debtors the most are unexpected expenditures on medical costs, which have climbed by a whopping 57%. Prices for food have steadily increased by 36%.
Most financial experts believe that the debt crisis has become a mainstay of the American economy due to a lack of financial education.  Financial experts believe that most Americans should be given a crash course on finance.
You also have to take into account the spendthrifts who are more psychologically 'hardwired' to spend money. Researchers believe that these individuals do not feel the "pain" when spending money, and this allows them to go above and beyond their budgets.
The bottom line is that nearly every household is tied to expenses that they are unable to avoid. You can't avoid spending on your mortgage, rent, credit cards, student loans, and more.
This raises an important question: what is the ideal spending limit in each area?
Most mortgages account for at least 31% to 36% of average income, including taxes, insurance fees, and interest. In larger cities, the percentage may push up to as high as 50%.
It is important to adjust these limits when the average pay appraisals are unreliable. It is also worth noting that the previous generations spent less on college and healthcare. Shorter life expectancy and reliance on pensions meant that there wasn't much pressure to save on retirement
So what is the most reasonable course of action? Financial pundits argue that you should cap your hosing costs at 25% of your income. This should leave you free to invest in other areas of your life. 25% should be enough in most cases to pay off your mortgage loans by retirement age. For this reason, it is important to choose a 15-year mortgage plan and just stick to it.
Student Loans
Student loans require a bit more planning and should be approached cautiously. For starters, it isn't a good idea to borrow more money than you will ideally make after finishing school. It isn't good financial practice to get parents involved because this will most definitely interfere with their retirement savings. The best course of action is to cap student loan costs at 10% of your income.
These loans are best paid as soon as possible.
Automobiles
When it comes to loans, it is not a good idea to spend more than 5 or 10% of your gross monthly income on car payments. A larger percentage will choke most Americans financially, leaving them little room to maneuver. The best course of action is to shoot for 4-year loan plans with a downpayment of at least 20%.