Beginner's guide to ECN brokers: what they are, how they work, and are they right for you?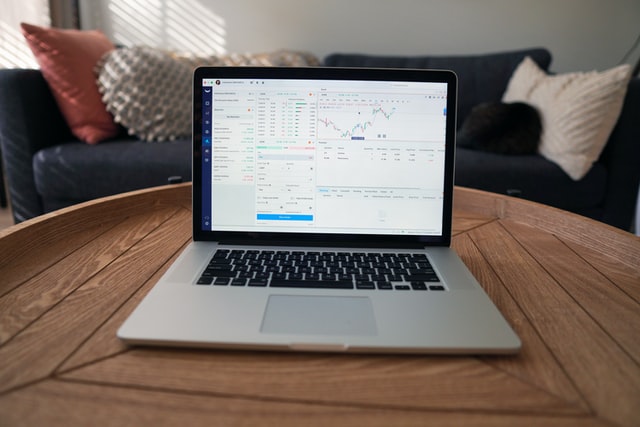 Choosing the right Forex broker is one of the crucial steps when starting your trading journey. No matter how much you invest in your education, how you monitor the fluctuations of the market, and how well you understand fundamental and technical analysis, at the end of the day, the platform you trade on will influence your bottom line. Whether it's the spread or the commissions you pay, the Forex broker will, to a certain extent, determine how much you make from trading.
By default, most Forex brokers are STP brokers. STP stands for (Straight Through Processing), which means that they give you all the tools you need to trade and act as middlemen between the trader and the liquidity provider. STP brokers are the most common, and many people who do Forex trading don't feel the need to replace them with something else. You can definitely grow your wealth by signing up for an STP broker, and if you are happy with your current broker, there is no need to change it just yet.
However, STP brokers do have their limitations, and there may come a time when the trader wishes to negotiate trading positions directly with liquidity providers, without a middleman. And that's where ECN brokers come in.
What are ECN brokers?
Without getting too technical, an ECN broker gives traders direct access to liquidity providers so that they can negotiate their own prices. ECN stands for Electronic Communication Network – that's the network they use to facilitate contact between the two parties, without getting in the way. Thanks to this direct contact, you get a series of benefits: you have more transparency, there are better trading conditions, price manipulation is limited, and you can even trade outside of normal hours. However, like most things in Forex trading, switching to an ECN network is a highly subjective choice. Before you say goodbye to your STP broker, you need to understand both the pros and cons of ECN brokers, if they can match your trading strategy, and, perhaps most importantly, how to choose an ECN broker that really stands by its promise.
Pros and cons of ECN brokers
Pros:
Trade outside normal market hours 
Compared to standard brokers, ECN brokers are more flexible, and they allow you to trade outside the regular market hours.
More favorable prices
Usually, with ECN brokers, you have tighter bid-ask spreads, which means that you can execute trades at better prices than usually available. Plus, trades are executed immediately because there is no middle man.
Anonymity 
Although not all traders want to be anonymous, some do – particularly the ones who prefer making larger transactions. ECN brokers can offer that.
The broker won't trade against you.
No matter if you win or lose a trade, the ECN broker still gets their commission, so they have no conflict of interest to work against you. STP brokers, however, can work against the client's best interest by manipulating prices. Plus, the ECN broker will also give you access to real-time price information as well as the pricing history, so it's virtually impossible to be fooled.
Cons:
As beneficial as ECN brokers might be, they have their drawbacks, and these drawbacks will affect you if they don't match your trading strategy. The most important con you should know about is that all the benefits of ECN brokers come at a cost – and a high one at that. ECN brokers ask for higher fees and commissions compared to regular brokers. These commissions are usually fixed, which can be a good thing, but if you execute a lot of traders, all of those fees can really add up and affect your profitability.
What's more, the deposit requirements are higher for ECN brokers, and that can be really discouraging. Many traders argue that the ECN platforms aren't too user-friendly, and it's difficult to get accustomed to this type of trading, but it's important to keep in mind that ECN brokers aren't for beginners. If you've only traded for a couple of months and you're still not very used to it, it's normal for an ECN broker to look more complicated, which is why, when you're starting out, it's best to stick with STP brokers.
Keep this in mind when choosing an ECN broker.
ECN brokers offer favorable terms, but they're not as easy to find. For example, there are few ECN brokers for US clients, which means that you'll have to do more research to find one, perhaps even look offshore for options. That's because the regulatory environment is stricter in the US, and brokers have to abide by harsh terms and conditions. Offshore brokers can offer better terms, even if they're not regulated in the US.
They should, however, be regulated. The problem with unregulated ECN brokers is that they can be regular STP brokers trying to fool their clients. If you don't do your research, it's possible to open an account with what you believe is an ECN broker, only to discover that the trades are very slow and that there are many requotes. A requote happens when the broker is not able to execute the trade based on the price you entered. To avoid unpleasant surprises such as this one, the first thing to do is check whether the broker you chose is regulated. If they are, that means their services are legit and, if you try to scam you in any way, you can file a formal complaint, and your rights are protected by the law. If they're not regulated, that doesn't necessarily mean that they're a scam, but you're not protected in any way, and there is a chance you might be putting your money at risk. When in doubt, always check online reviews and comparisons. If a broker isn't what they say they are, users will complain about it immediately, and you'll avoid a potential scam.
Why use custom web development? Why is it better to use ready-made CMS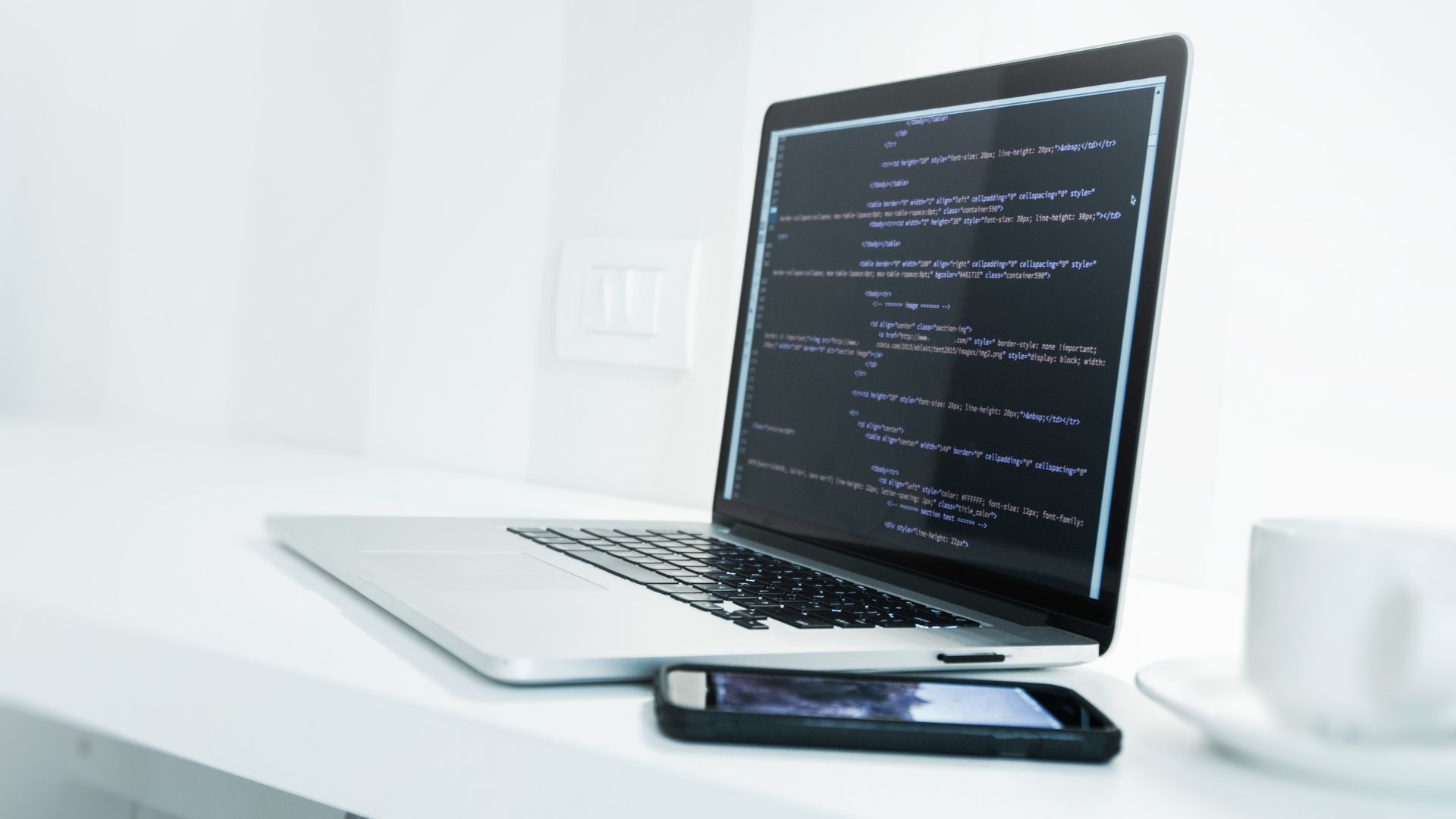 Custom web application development is not only good branding. It is also a great tool for communication between company and customer and much more enjoyable for both. Apps extend an expanse to portable and mobile gadgets' ability to provide seamless expansion of the scope with which companies can serve to consumers online. Interface of the application should be attractive and comfortable in use. Moreover, it should have a unique identity, which reflects the company's branding message and helps to establish emotional connection with customers. Custom-made design and development increase user engagement and distinguish a company from the competition.
But using off-the-shelf solutions might be the best choice for the companies, which are just starting their web journey due to its cost efficiency. In this article we will define pros and cons of custom web development compared to SaaS products. 
Digital innovation is a critical component of modern business development. Business leaders usually face a choice between using off-the-shelf solutions (SaaS) and designing custom ones. The former offer a high degree of reliability at a lower price tag. However, SaaS products may lack critical features that are necessary for meeting the company's requirements.
Custom web development company services VS SaaS CMS: pros and cons
It is common for small businesses to rely on SaaS as a lower-budget alternative. But as a business grows, so do its demands for software. For example, companies might need to manage more resources, and SaaS is unable to meet the increasing needs.
Custom development allows the implementation of solutions that match the very particular company's needs. The decision to go with it can stem from the rising number of employees, new locations, or new markets. With SaaS, companies have to deal with the one-size-fits-all approach, facing limitations in different access levels, feature customization, etc.
When choosing custom web development services, it's important to find the right provider who will understand the company's structure and goals.
Pros and cons of SaaS products
The nature of SaaS reveals its strengths and weaknesses. A cheaper solution also means weaker control over it. Take a look at the table below to learn about the pros and cons of SaaS products:
Pros:
Cost efficiency.

Reliability and maintenance.
Automated updates.
Data protection.
Cons:
Limited customization.

Limited control.
Limited scalability.
Security concerns.
Pros and cons of custom web development services
Having a customized app addresses specific company needs. It allows businesses to create unique features based on their requirements and add all the integrations they need. Plus, such solutions can be more secure. For instance, a company may have an offline copy of data, protected from external attacks.
Pros:
Customization capabilities.

High flexibility.
High security level.
Unique features as competitive advantages.
Cons:
Large investments.

Resource-intensive.
Not automated.
Security risks.
Who needs custom development?
When a business has specific needs, it's best to choose custom software app development. It also makes sense in the following cases:
A company is planning to use this software for various projects and demands functionality variation from one project to another.

A business is scaling.
A company has its own development team with sufficient expertise to implement a required solution.
A business has already used a SaaS product that doesn't match the needs.
Being a custom web development firm, TRIARE builds scalable and secure apps for businesses of different industries, be it edtech, healthcare, or ecommerce. Our mobile app development team has created dozens of native and cross-platform solutions used all over the world. In services our company offers we take aim at custom-made approach. It enables a business to build a site focused on delivering real business results via an optimal structure and user experience. 
Starting from planning, implementing, monitoring, communicating and finally delivering the completed project before the deadline, we ensure quality at each step. We take care of post-release maintenance and support, so you shouldn't worry about security risks.