Best Buoyancy Aid for Kayaking UK – 2020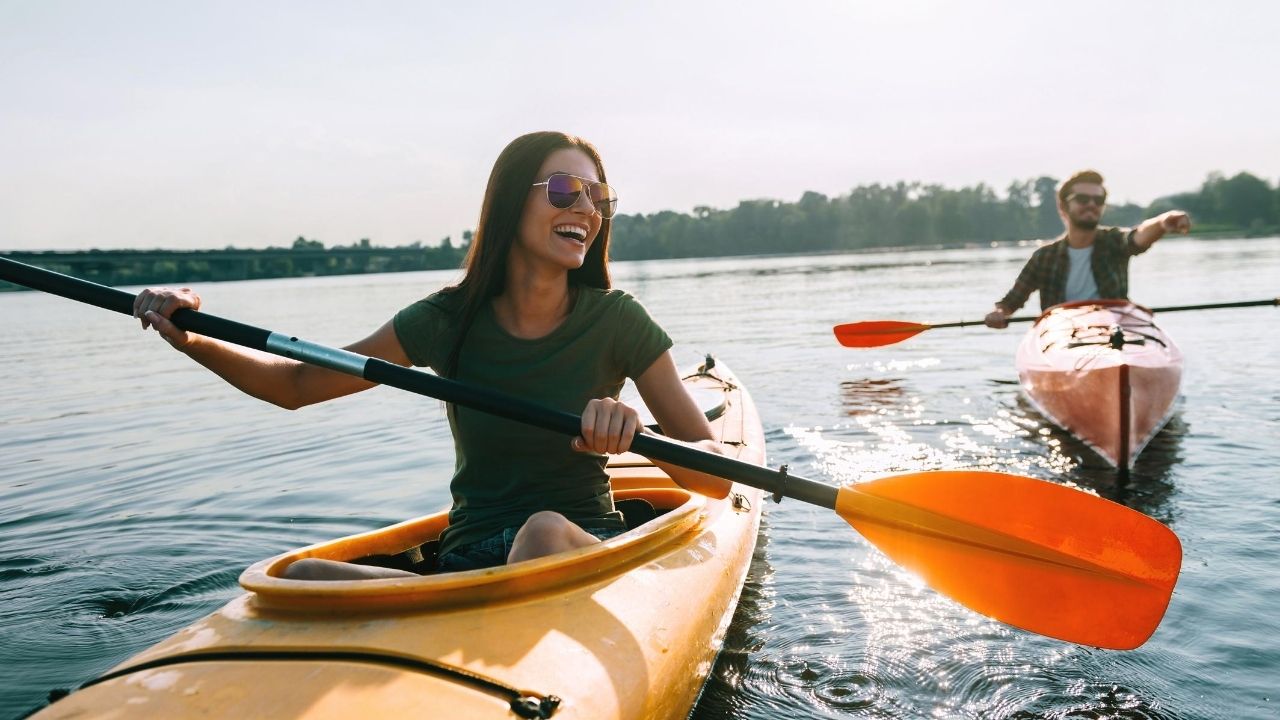 Every kayaking enthusiast should prioritize safety. If you are new to the sport, it is essential to remember that buoyancy aids are a vital component of kayaking equipment. It helps you stay afloat in case you slip and fall while surfing on the water. People also refer to buoyancy aids as personal flotation devices (PFD). Choosing the best buoyancy aid for kayaking is the only way to ensure optimum safety.
You must strap a buoyancy aid on your body whenever you go for kayaking. It does not matter how flat or calm the water is – water sports accidents are quite common and happen when you least expect them. A piece of simple kayaking equipment could save your life in such occurrences.
Quite a lot of people confuse buoyancy aids with life jackets. While they do have a few similarities, a personal flotation device is more versatile and provides more added safety. That said, this kayaking safety equipment has nothing to support the neck. Therefore, unlike life jackets, it will not keep your head outside the water in case you lose consciousness.
However, it will help you stay afloat in troublesome situations and give you more freedom when you are paddling. PFDs have been becoming the go-to choice for a lot of water sports enthusiasts over the years. Earlier, the equipment available in the market used to be quite heavy and restricted a kayaker's range of motion when peddling. Recent versions provide you more mobility. They are not as bulky as they once were, and their lightweight lets you surf freely and makes sure that you do not lose stamina quickly.
Getting Started
If you are new to this sporting appliance, you might be wondering if there is anything that you need to be mindful of when purchasing one for yourself. First off, there are three main buoyancy aids types: whitewater, sea kayaking, and recreational buoyancy aids. If you are a beginner, start with the recreational variant of this product. Using it is pretty straightforward as it does not have the technical features that other versions provide.
Sea kayaking PFDs are for experts. Try this buoyancy aid type if you have a decent amount of kayaking experience. Water sports enthusiasts who participate in competitions use this safety equipment.   They have back and front pockets along with a distinct foam to keep you afloat while you are speeding. Plus, their hard-wearing material is another thing that separates them from other buoyancy aid variants.
Finally, Whitewater personal flotation devices are for people who prefer kayaking in rough waters. The equipment's build and design assist you when you are surfing in areas where there are high waves and blustery winds.
How to Wear a Buoyancy Aid
Contrary to what it seems, putting on a buoyancy aid is not that difficult. Start by loosening the equipment's straps before putting the safety appliance over your head. Once it is in place, fasten the belts and make sure that they are tight but comfortable enough to let you kayak freely.
Most buoyancy aids have straps on the shoulders, side, and sometimes the waist area. After tightening them, ask someone to tug on your shoulder straps to see whether or not they go above your head. If they do, make them tighter. Shoulder straps should never go over your ears. Consider getting a smaller PFD if this happens.
Top 10 Buoyancy Aid for Kayaking
Top Pick: OMOUBOI's Inflatable Swimming Buoyancy Aid
OMOBOI's flotation device makes the top of our list. While the other protective equipment is not too far behind, this one is heads and shoulders better than the rest. Why? Well, OMOUBOI is a reputable name in the buoyancy aid and life jacket world. The company is responsible for making some of the best safety equipment you will find in the market, and this model proves it.
Contrary to the tons of other kayaking safety kits you will encounter, this one quite features heavy. It contains an easily adjustable weight strap which you can fasten within minutes and tighten without any hindrance. What's more, deflating and inflating is quite simple, and all you will need is fifteen seconds. A semi-inflated jacket will provide you adequate buoyancy to stay afloat on water, especially if you weigh more than eighty pounds. 
Main Features
Comfortable crotch strap
Supports people who weigh anywhere between thirty and one hundred kg
User-friendly valve for simple deflation and inflation
Tear-resistant PVC and polyester
Pros
Excellent for snorkeling, canoeing, or kayaking
Suitable for beginners as well as experts
Comfortable waist strap
Outstanding durability
Cons
Not suitable for people who weigh below 30 kg.
Marinepool's CHILDS Buoyancy Lifejacket
Does your child enjoy water-based recreation? If the answer is yes, make sure that he or she remains safe and enjoys their time snorkeling, swimming, or kayaking. Try Marinepool's Buoyancy lifejacket for children. Its cutting-edge design serves the particular requirements of children who are new to water sports. The product is an ideal option for toddlers who weigh less than 20 kg.
The straps and harnesses on this safety equipment have several notches, allowing you to tighten them as much as you want. Also, unlike most lifejackets, this one does not become comfortable if you tighten its straps. Therefore, your toddler can have enjoyable kayaking experience and remain safe if he or she falls in the water. You can also use this product to teach your children how to swim. Its feathery weight will help them gain confidence in their skills while keeping them afloat in the deepest of waters.
Main Features
Single zipper and whistle
The product has reflective bands for added safety
Adjustable tie cords
Comfortable fabric
3M reflex stripes
Pros
Ideal for toddlers
The equipment provides security for most water-based activities
Provides excellent mobility for swimming
Flat collar for comfy wearing
Cons
Zeraty's Outdoor Swim Jacket
Zeraty is a household name in the buoyancy jackets industry. People have been relying on the company's safety equipment for a while. Its outdoor swim jackets are excellent, and this model is arguably the company's most elegant. When it comes to durability, this life jacket by Zeraty is a class above the rest. It doesn't burn or tear from exposure to ultraviolet rays. The company chooses high-quality materials when creating buoyancy aids for toddlers and adults.
You will love this outdoor swim jackets if you like to compete in paddling sports that require speed. It contains long arm holes to provide you maximum mobility to move your paddles or swim for long distances on deep shores. Wearing this PFD will be a breeze. Get your arms and neck through its holes and tighten its strap according to your convenience. You can make them as tight as you want and not feel any discomfort while paddling or kayaking.
Main Features
Equipped with tear-free Neoprene
Comfortable and light in weight
Easily adjustable straps
The product does not deteriorate from extended sun exposure
Pros
The vest contains decent storage space for edibles like energy bars, chewing gum, etc.
Ideal for water sports competitors
The product provides excellent mobility for a full range of motion
Durable material
Cons
Helly Hansen's Red Rider Vest for Men
Helly Hansen is a well-recognized brand among water recreation enthusiasts. Thousands of people use this company's products because of their unique features for added safety. Few buoyancy aids are as comfortable as this one. It is ideal for any case where users need safety equipment with 50N. What's most impressive about this equipment is that it is available in weights ranging from 30 kg 90 kg. 
Designed for kayakers, dinghy sailors, and extreme water sports lovers, this front-zip, low bulk buoyancy aid gives you a lot of freedom by letting you move your body freely. The short length of this product eliminates obstruction and enables you to move quickly. Helly Hansen designed this vest, making sure that it is flexible, snug, and easily adjustable. It has a durable webbing belt that you can reinforce according to your comfort level.
Main Features
Zipped front entry
Front flare pocket
PE foam for additional back stability
Low bulk
50N buoyancy
Pros
D-ring for wall hanging
Available in different weights
Ideal for water sports lovers
Flexible material
Long armholes allow full range of motion for swimming and paddling
Cons
Not suitable for beginners
Helly Hansen's Life Sports Life Jacket
Helly Hansen once again makes this list with its top-quality buoyancy aid kit. Choose this model if you are into extreme water sports. Motorboat racers, in particular, rely on this jacket. You could be surfing on the deepest and roughest of shores, and this product will help you stay afloat until you swim back to land or someone picks you.
Its durability is excellent, and no amount of poking or prodding with various objects will puncture or deflate this unique personal flotation device. The product's sleek design offers much more than just visual appeal. Its lightweight will work in your favor when you are swimming or kayaking. However, it still manages to help you float for extended periods, even if it is low on air.
Main Features
Extra stability for back support
Front zip
Contains PE foam
Multiple pockets
Pros
Durable material
An excellent option for kayaking and motorboat racing enthusiasts
Sleek design
Lightweight
Cons
Not for calm or flat waters
Zeraty's Outdoor Adult Swim Vest and Jacket
Zeraty stands out from its competitors by providing jackets for toddlers as well as adults. Its vast range of swim jackets is a significant reason it is one of the most well-respected brands in the market. If you like to swim in areas where there are frequent riptides, you must wear this buoyancy aid model for maximum protection. It will prevent you from drowning and help you glide through rough waters. However, you must have excellent swimming skills if you want this personal flotation device to work in your favor.
The product is heftier than regular swimming vests, and not having the endurance to swim in unpredictable currents will do you no favors. Few buoyancy aids look as aesthetically pleasing as this one. It makes you look the part and provides you ultimate protection in various water sports. Zeraty's outdoor swimming vest has several straps. You can tighten them to match your comfort level without restricting your range of motion for paddling or swimming.
Main Features
UV burn protection
Neoprene material prevents tears and scratches
Adjustable straps
Pros
Ideal for experienced kayakers and swimmers
Easy to wear
Visually pleasing design
Adequate buoyancy for rough waters
Cons
Not a suitable personal flotation device for beginners
Typhoon's Yalu WaveFront Zipper and SUP Jacket
If you are looking for a feature-packed SUP jacket, make sure you give this model by Typhoon a try. Putting this PFD on and off is a breeze with its convenient front zipper. The vest contains adjustable shoulder and waist straps for a comfortable fit. There is also a crotch strap for kayakers who want extra security. Typhoon used lightweight, hi-tech materials to make sure this product meets all the necessary safety standards. It also meets the minimum buoyancy requirement of 50N.
Choose this jacket if you are big on kayaking, canoeing, dinghy sailing, racing, and other water-based activities. Its high fitting trapeze cut provides you maximum flexibility, letting you move without any restrictions. Typhoon made sure that this hi-spec buoyancy aid is stylish, affordable, and convenient to enjoy your favorite watersport with safety.
Main Features
Compatible crotch strap
High trapeze cut for maximum mobility
Adjustable waist webbing and shoulder straps
Ergonomic cut with front and back foam panels for buoyancy and support
50N buoyancy
Front zipper
Pros
Suitable for different skill levels
Available in different weights
Lightweight
Durable material
Cons
The bottom strap is slightly uncomfortable.
Gul's Buoyancy Dinghy Aid Jacket
Gul's Buoyancy aids will keep you afloat on the water with its well-placed straps and harnesses. People use this model for dinghy sailing, canoeing, standup paddleboarding, kayaking, and several other activities.  The company designed this device as a piece of flotation equipment rather than a life-saving one. It is available in various designs and styles for different water-based sports.
Similar to most high-quality PFDs, this one also has a zipper at the front. What's most impressive about this dinghy jacket is that it is suitable for people of all skill levels. It meets all the recognized safety standards and is ideal for non-swimmers as well. All you need to do is wear it, tighten its straps, and be ready to float. You can also use the jacket's crotch strap for added safety if you are swimming in rough waters.
The only thing that holds this model by Gul back from getting a better ranking in this list is its design. While it isn't as horrific as several other products, it lacks the aesthetic charm that other products on this list have. Besides that, the product is straightforward and performs all the necessary functions that one would require from their flotation device.
Main Features
Well placed harnesses and straps
The product has a front zipper
Comfortable crotch strap
Pros
Suitable for non-swimmers as well as water sports experts
Ideal for water-based activities
Available in different styles and designs
Cons
Could be more visually appealing
Helly Hansen's Buoyancy Vest for Men
Helly Hansen's third entry in this list proves that this brand is a step above the rest. Its vast range of buoyancy aids meets the particular requirements of various water sports enthusiasts, keeping them safe from danger while they enjoy their activities. If you are looking for a personal flotation device for grownups, this one would be an outstanding choice. It contains everything that you would expect from a high-quality buoyancy aid for rough shores and high-speed activities like motorboating.
Surprisingly, this product is lighter than most swimming jackets. You would think that the lightweight would make this equipment susceptible to tears and scratches, but it is quite durable. No amount of prodding will puncture it. Also, it has shoulder and waist straps, which you can adjust without much hassle. For a budget-friendly safety vest, this product is quite outstanding. It contains extra pockets and storage areas for users who like to go on long kayaking and canoeing trips.
Main Features
There is PE foam in the product to provide back support
50N buoyancy
Adjustable harness
Extra pockets
Pros
Extra safety with waist and shoulder straps
Ideal for high-speed sports and long-distance trips
Excellent durability
Cons
The product is not suitable for people who weigh below 80 Kgs.
Gul's Buckle Buoyancy Jacket
Few things are as entertaining as water-based recreational activities. While they are quite fun, the chances of accidents are high as well. Quite a lot of people slip and fall inside water while racing or swimming without any protective gear. You should steer clear from such incidents at all costs and wear personal flotation devices, whether you are canoeing, kayaking, surfing, or swimming. Gul's Buckle Buoyancy Jacket has extra straps than the average protective equipment for water sports. You can tighten them as you please without sacrificing your comfort or range of motion.
Besides its extra protection, this jacket looks cool too. The equipment's outstanding ergonomic styling, high-tech design, and color schemes make this product stand out. The only downside with this product is that it is quite hefty. Therefore, if you do not have a decent amount of swimming experience, it would be best to choose a lighter option.
Main Features
Convenient reflex stripes
Adjustable cords
Suitable buoyancy for high-tides
Tear-resistant material
Pros
Ideal for rough water kayaking and canoeing
Perfect for heavyweight water enthusiasts
Ergonomic design
Con
Non-swimmers should consider other products
Things to Consider to Choose the Most Valuable Buoyancy Aid
Inexperienced paddlers often ignore safety equipment. The reason for it is that they haven't been involved in or seen watersports accidents. As discussed earlier, incidents like these happen unexpectedly, which is why you should always have the right protective appliances to save your life and have a tension-free paddling experience. 
Personal flotation devices offer extra warmth, flotation, storage, and, most importantly, safety. They are a lifesaver and will help save you from misadventures. Ignoring this kit will do you no favors. Getting a PFD that fits comfortably should be your priority. Cheaper flotation devices are quite simple and only help with balance and flotation. 
However, more expensive models provide a plethora of features. You will even come across some versions mainly designed to fit a paddler's specific requirements. The fast flowing rivers, open sea, and even peaceful and calm lakes have their share of hazards. In most of these situations, a well-chosen PFD could make the difference in helping you avoid trouble.
Since many companies are competing against each other to provide you the best buoyancy aid for kayaking, choosing one can get a bit tricky. Here are some factors you should consider to make sure that you select the right water sports safety equipment.
Fitting
Your PFD should be a spot-on fit. Don't bother wearing it if it does not fit your body securely. In most cases, kayakers use their buoyancy aid throughout the year. Before buying your flotation device, go to a shop and try different sizes to determine which one fits your body comfortably while remaining tight.
Buoyancy Levels
CEN 50N is the lowest buoyancy level when it comes to kayaking safety equipment. However, the water conditions you are in will provide you a clearer understanding of adequate buoyancy levels. For instance, PFDs that have flotation around 50N will not be suitable for white water paddlers. In such situations, the buoyancy level must be about 60N. If you are a beginner and want to mess around on the river, sea, and float on lakes, and calm waters, 50N would suffice.
It would be best if you checked the buoyancy aid's CE marks. The entries will tell you whether or not the manufactured followed the correct guidelines when creating the equipment.
If you like gliding down or launching yourself in rough shores, make sure that you purchase a heavy-duty PFD. White water buoyancy aid kits would be the best option for thrill-seekers.
Consider the Options Available
As we were discussing earlier, the companies are making Bas that match your particular padding style, allowing you to choose one according to your skill level, sport, and other preferences. So, whether you prefer chilling on the millpond or like heavy white water surfing – there will always be an option that will match your surfing or kayaking requirements.
A few minutes of looking around can help you find whitewater buoyancy aids, sea paddling, touring, and youth flotation devices. Some vendors also sell canine buoyancy aids, allowing you to take your dog for a kayaking trip while keeping it safe.
Paddler Safety
If your favorite paddling spot contains rocks and other hazards, it would be best to invest in a PFD with extra padding. Thicker padding could protect you from scrapes and knocks if you slip and trip frequently.
Garment Protection
Dumping your wet gear inside your car's boot is the fastest way to damage your buoyancy aid. It will gather mold in no time, which will cause it to break and become useless. Hosing and drying your PFD will prolong its life. Prevent storing them in areas with direct sunlight and moisture.
In case your water sports safety equipment shows some signs of wear and tear before its warranty is over, take it back to your retailer. Don't continue using a faulty safety appliance as you will be putting your life in danger.
Additional Features
People often carry some goodies while they are out paddling. Energy bars, chocolates, and energy boosters are everyday items that most kayaking enthusiasts keep while on the water. They provide you energy and prevent muscle aches on long paddling trips.
Having a knife and a throwline can provide you extra safety on dangerous shores. Many personal flotation devices come with pockets, loops, and other places for attaching and storing the necessary items for your kayaking session. Gear clips and reflective strips are some other handy features that could improve your overall experience significantly.
Frequently Asked Questions
Will a buoyancy aid keep you afloat?
Quite a lot of people think that buoyancy aids and life jackets perform the same tasks. While their primary purpose is to prevent you from drowning, PFDs will only help you to stay afloat if you are conscious and know how to swim. Unconscious people cannot survive using this appliance.
Also, consider improving your swimming skills if you plan to pursue kayaking. A buoyancy aid will help you remain afloat, but you will need good endurance if you want to get out of the water. The kit will make sure that your body floats higher. Your upper body will not go underwater even if there are unruly waves.
You will not need to expend too much energy to stay on the surface. Most companies use high-quality insulating material to help you stay warm while you are floating on cold water. These properties will significantly improve your chances of survival during emergencies where people often tend to panic and make rushed decisions.
How do you fit buoyancy aid?
You must always wear a buoyancy aid or PFD when kayaking or canoeing. Make sure that it fits appropriately as loose safety equipment will not save you from drowning. Wearing these kits is quite simple. Here is what you will need to do:
Loosen all the buckles and straps

Wear the personal flotation device and close the front zips and buckles excluding the chest harness

Tighten the kit's straps from the waist and then make your way above to the side and shoulder straps. Conclude by sitting down and inspecting the leashes thoroughly.
What does 50n buoyancy mean?
Most buoyancy aids that you will come across will have 50N written on them. Life jackets mostly have 150 or 100N. It refers to their buoyancy levels. The N denotes "Newton," which people also call "the Newton Range."
Conclusion
Companies created buoyancy aids to keep users afloat. Bright personal flotation devices make for ideal kayaking aids as they help obscure objects get attention from great distances. When it comes to PFDs and life jackets, the options are endless in size, shapes, colors, uses, and designs. For the best clear kayaks read this blog post from Kayak Reviewer.
Some of these products have enough storage to let you pack an entire day's supplies. However, you will need to compromise on movement and comfort. No matter which color or design you choose, your PFD must help you enjoy your water-based activities with little to no hindrance while providing you maximum safety.
Choose any of the ten products reviewed in this article if you want to get the best buoyancy aid for kayaking. They will provide you an excellent balance of convenience, safety, and comfort. However, before you buy one of these safety appliances, read the considerations mentioned above thoroughly as they will help you decide which product will suit you the most. Also, make sure that you choose a size that fits as lose PFDs will do nothing to save you from accidents on the water.
Hardwood Staircase Flooring: Pros, Cons, and Benefits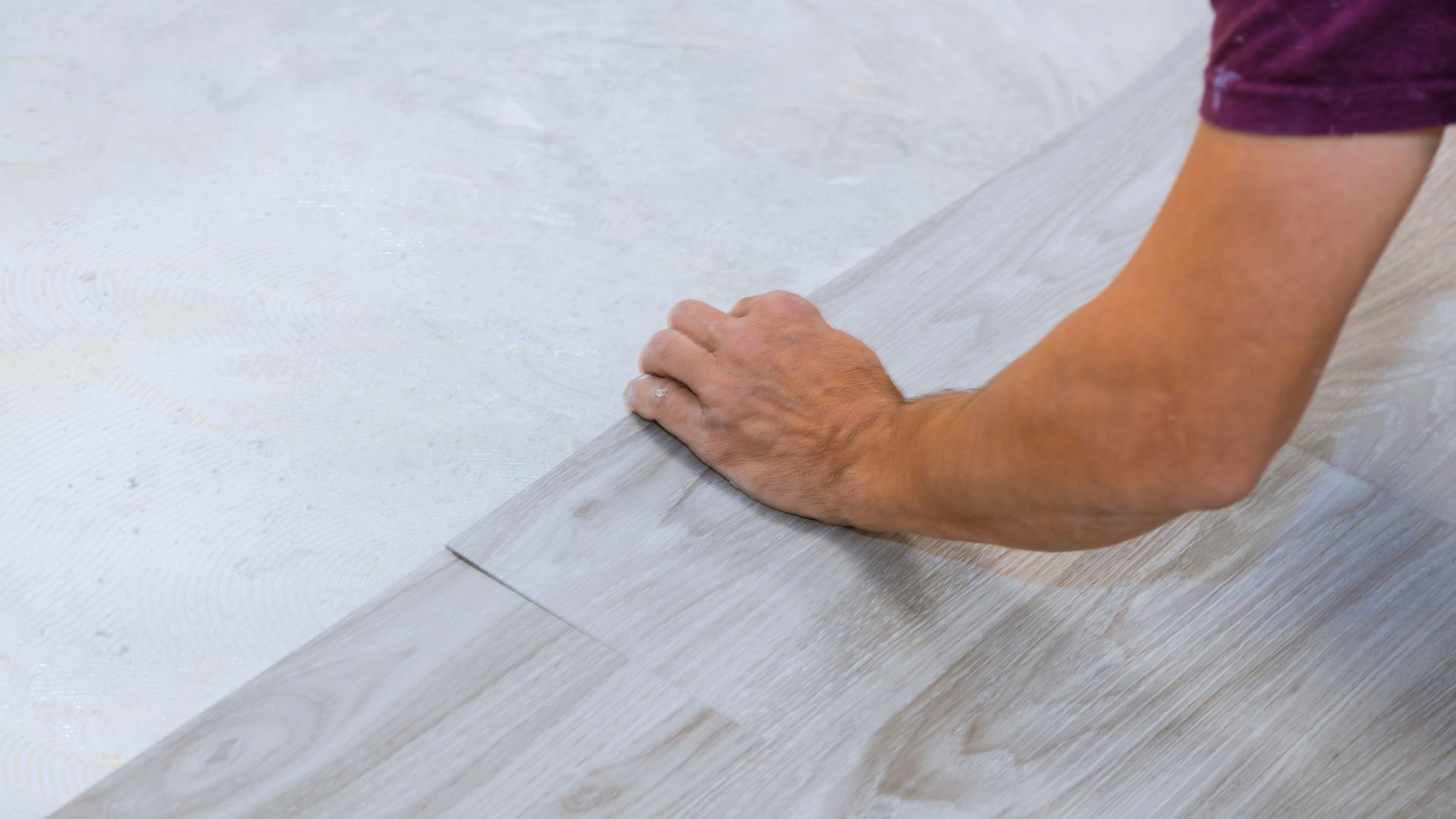 In the world of home design and aesthetics, stairs play an important but often overlooked role. Unfortunately, many homeowners unknowingly underestimate the untapped potential of stairs as essential design elements. In addition to their practical purpose, stairs can be turned into elements that add elegance and style to a home. Among the various materials used for staircases, hardwood is consistently favoured and versatile. It not only emphasizes visual appeal but also provides practical benefits. In this article, we will take an in-depth look at hardwood flooring on stairs, exploring its many benefits, unique features, and essential factors that deserve close attention.
The Allure of Hardwood: 10 Resounding Reasons to Consider
Before we delve into the particularities that make hardwood a quintessential choice for staircases, it's significant to preface that every material brings its own set of attributes to the table. However, hardwood stands out as an amalgamation of versatility, enduring grace, and pragmatic efficiency. In the following sections, we dissect the manifold reasons that could make hardwood the pièce de résistance of your home, synthesizing elegance and utility in a singular, memorable way.
1. The Intersection of Aesthetics and Practicality
The material you choose for your staircase isn't just a matter of function; it's a declaration of style. Hardwood, with its intrinsic elegance and an array of utilitarian benefits, delivers a package that's hard to ignore or beat.
2. Refinishing: A Second Life
Think about your staircase as a long-term investment. Over time, the rigours of daily use will manifest in scuffs, dents, and general wear. Hardwood offers an elegant solution—refinishing. This process restores your staircase to its former glory, allowing for a sustainable approach to interior decor.
3. The Majesty of Grain Patterns
Hardwood is not a monolith. The unique grain patterns that distinguish one type of wood from another can add significant nuance to your staircase. They allow for a deeply customized aesthetic that can either complement your existing decor or serve as a contrast to create an entirely new design language within your home.
4. An Investment in Timelessness and Home Value
Hardwood's timeless appeal is a well-established fact. What's less discussed is how this quality can translate into a tangible financial benefit. A hardwood staircase can significantly elevate the overall value of your property, making it a wise investment for the future.
5. Maintenance Ease
In the bustle of modern life, who has the time for laborious maintenance routines? Hardwood staircases, with their minimal upkeep requirements, fit comfortably into busy lifestyles. A simple sweep and an occasional mop will keep them shining for yea harbour
6. The Health Dividend
A carpeted staircase might look inviting, but it can be a hotbed for allergens and pathogens. In contrast, the smooth surface of hardwood is less likely to harbour these unwelcome guests, making it a more health-conscious choice, particularly for households with children or those susceptible to allergies.
7. Versatility in Design and Safety
Adding a runner or tread rug can instantly mitigate concerns about noise or slippage on a hardwood staircase. This dual-function approach means that you don't have to sacrifice aesthetics for safety.
8. Eco-Friendly Credentials
In an age increasingly defined by environmental consciousness, the natural origins of hardwood make it an environmentally friendly choice. While it's essential to source responsibly to ensure sustainability, the inherent eco-friendly nature of wood offers a win-win situation.
9. Durability Par Excellence
A well-crafted hardwood staircase can withstand years of heavy traffic without losing its aesthetic or functional edge. Its remarkable durability promises not just longevity, but also sustained quality.
10. Weight and Structural Integrity
While often robust and substantial, specific hardwoods like Douglas fir and pine strike an essential balance between strength and weight, making them ideal for complex staircase structures.
Pros and Cons of Hardwood flooring
No decision, especially one as enduring as the choice of material for your staircase, should be made lightly. While hardwood offers a plethora of advantages, it's not devoid of its own set of quirks and considerations. Whether you're enamoured by the visual feast that is a hardwood staircase or you're still straddling the fence of decision-making, a balanced understanding of both its virtues and limitations can illuminate your path. So, let's unfurl the tapestry of pros and cons to help you make a well-considered choice.
Pros:
One of hardwood's standout features is its minimal maintenance requirement. Unlike carpeting or other soft flooring materials that may require periodic deep cleaning, hardwood only needs occasional dusting or mopping. This ease of maintenance saves both time and long-term cleaning costs.
Hardwood is like a chameleon in the design world; it can adapt to almost any setting or aesthetic preference. Whether your home leans more towards a rustic charm or modern minimalism, hardwood can be finished and stained to match the mood.
For households with allergy concerns, hardwood is a godsend. Its solid, non-porous surface is hostile to dust mites, allergens, and other pathogens that could cause health problems. It's much easier to clean and sanitize, ensuring a healthier living environment.
A hardwood staircase is not just a design choice; it's an investment. Homes with hardwood features often have higher resale values. Over time, as other materials age and deteriorate, hardwood retains its timeless allure, thereby adding to the long-term value of your property.
Provided that you're sourcing from responsible vendors, hardwood is a renewable resource. Its production has a lower carbon footprint compared to other flooring materials like tiles or carpet. Plus, old hardwood can typically be recycled or repurposed, minimizing waste.
It's not just about how long something lasts, but also about how well it lasts. Hardwood is inherently durable, capable of withstanding heavy foot traffic and the wear and tear of daily life without losing its aesthetic appeal.
Wide Range of Stylistic Options
Hardwood comes in various species, grains, and finishes, allowing for an enormous range of stylistic options. From the rich, dark hues of walnut to the lighter tones of birch or oak, you can customize your staircase to match your specific aesthetic tastes and needs.
Cons:
May Require Safety Adaptations
Hardwood is a beautiful but slippery material, especially when wet. If you have small children or elderly family members, or if you're just generally concerned about safety, you may need to invest in additional safety features like anti-slip treads or stair runners.
The upfront cost of installing a hardwood staircase can be higher than other material options like carpet or laminate. This initial expenditure, however, should be weighed against the long-term benefits, both aesthetic and financial, that hardwood offers.
Specific Household Conditions May Necessitate Extra Considerations
While hardwood is mostly durable, it can be sensitive to fluctuations in temperature and humidity. Homes in particularly dry or humid climates may require humidifiers or dehumidifiers to maintain the wood's integrity over the long term. Also, if you have pets with claws, be prepared for some inevitable scratching.
Conclusion
Choosing a staircase material is not a decision to be taken lightly; it's an integral element that functions both practically and aesthetically within your home. Hardwood offers an attractive package of aesthetic versatility, long-term value, minimal maintenance, and health benefits. Consult your local specialists to ensure your hardwood staircase not only captures your aesthetic vision but also endures over time.