Best Lubricant for Menopause: Review 2020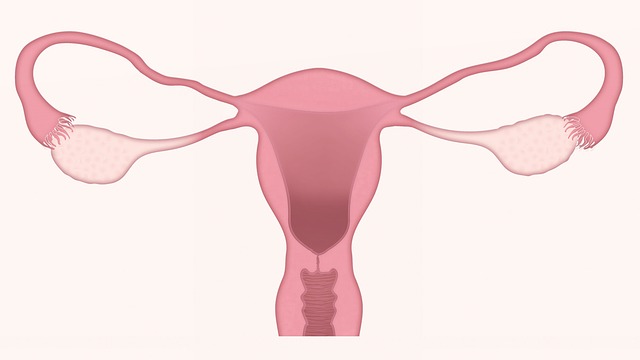 With the onset of the menopause in the female body, the reproductive function gradually fades, and complex hormonal changes occur due to a decrease in the production of sex hormones: estrogen and progesterone. This, in turn, results in vaginal dryness and discomfort while having sex. Using the best lubricant for menopause dryness, a woman is capable to deal with the problem that has arisen without giving up her intimate life.
Causes of Dry Mucous Membranes With Menopause
The epithelium of the vagina and cervix produces a special lubricant, which is necessary to ensure a comfortable state in the intimate zone. Its presence in sufficient quantities prevents the appearance of dryness in the vagina and creates protection against pathogens. The processes of production and release of lube are affected by the level of estrogen. The best natural lubricant for menopause dryness is designed to solve the issue.
In the climacteric, the hormonal function of the ovaries gradually fades, they reduce the production of sex hormones, and eventually completely stop. Therefore, the main reason that lube is produced in the climacteric in smaller quantities is a decrease in estrogen levels. The menopausal dryness of the vagina does not disappear with time but only worsens. That is why the usage of the best lubricant for menopause dryness is literally inevitable.
Menopause vaginal dryness may provoke the following conditions:
mucous membranes

 

thin and atrophy;

microcracks appear;

candidiasis or thrush develops;

the risk of contracting other fungal diseases increases;

inflammatory processes appear.
A decrease in the amount of natural lube in the vagina leads to a change in the level of acidity of the medium and causes itching and sometimes burning. In this case, the best lubricant for menopause will save the situation.
Types of the Best Sexual Lubricant for Menopause
Lubricants are designed to improve the quality of intimate relationships. They envelop the mucous membrane and facilitate gliding during sexual contact with menopause, and also protect its epithelium from microtrauma.
There are 3 types of lubes:
Water-based. It is very popular in menopausal women. It has a number of advantages: the best personal lubricant for menopause on a water base has a rather pleasant consistency, quickly penetrates the epithelial tissue, does not leave stains on bedding and clothes, and does not enter into chemical reactions with latex, and therefore can be used with condoms. The best lubricant for intercourse after menopause also does not cause irritation and can be used for intimacy by women prone to allergic reactions. Another positive point is the low cost. Its significant drawback is quick drying. During intimacy, you have to apply the product several times, which might reduce the quality of sex.
The best lubricant for sex after menopause based on silicone. This substance greatly enhances gliding during sexual contact. The tool can be used in conjunction with contraceptives. The action lasts a long time. It has 2 significant drawbacks: leaves stains on linen and is difficult to rinse off.
With the addition of mineral oils that do not harm the organs of the reproductive system of women. The product has a rather dense and viscous consistency. It is not recommended to combine it with the use of condoms and intimate toys due to the possibility of unwanted reactions. The disadvantages include the appearance of stains on the bedding.
Important! Lubricants, regardless of type, should be bought only at pharmacies and sex shops that have a quality certificate on them.
How to Choose the Best Personal Lubricant for Menopause
Doctors made general recommendations on how to choose the best lubricant for menopause:
Preference should be given to means with lactic acid, which maintains a normal pH level for the intimate zone and has the ability to restore the vaginal microflora.

Avoid products containing sugar, which leads to a violation of the microflora in the vagina.

It is advisable to choose lubes without parabens, dyes, and fragrances that can cause itching and other irritations of the mucosa.

The product may include extracts of natural plants: aloe vera, chamomile, calendula, etc.

The presence of panthenol, which moisturizes the mucous membranes, as well as vitamin E, sea buckthorn oil, and other oils, is acceptable.

The best lubricant for menopause dryness may include an antibacterial component.
Rules for the Use of Intimate Lubricants
Lubricants are applied after a hygiene procedure using a liquid for intimate places. A small amount of gel or cream is applied to the carefully wiped palm of the leading hand and is distributed evenly over the entire surface in the area of ​​the vestibule and the vaginal wall.
Using the applicator, which is in the same package with the lubricant, the agent in the amount indicated in the instructions is injected into the vagina.
A gel-like lubricant is also applied over the entire surface of the partner's penis, and when using a condom on top of it. After intercourse, the best lubricant for menopause is washed off with warm water.
4 Ways That IV Therapy Can Make for a Better New Year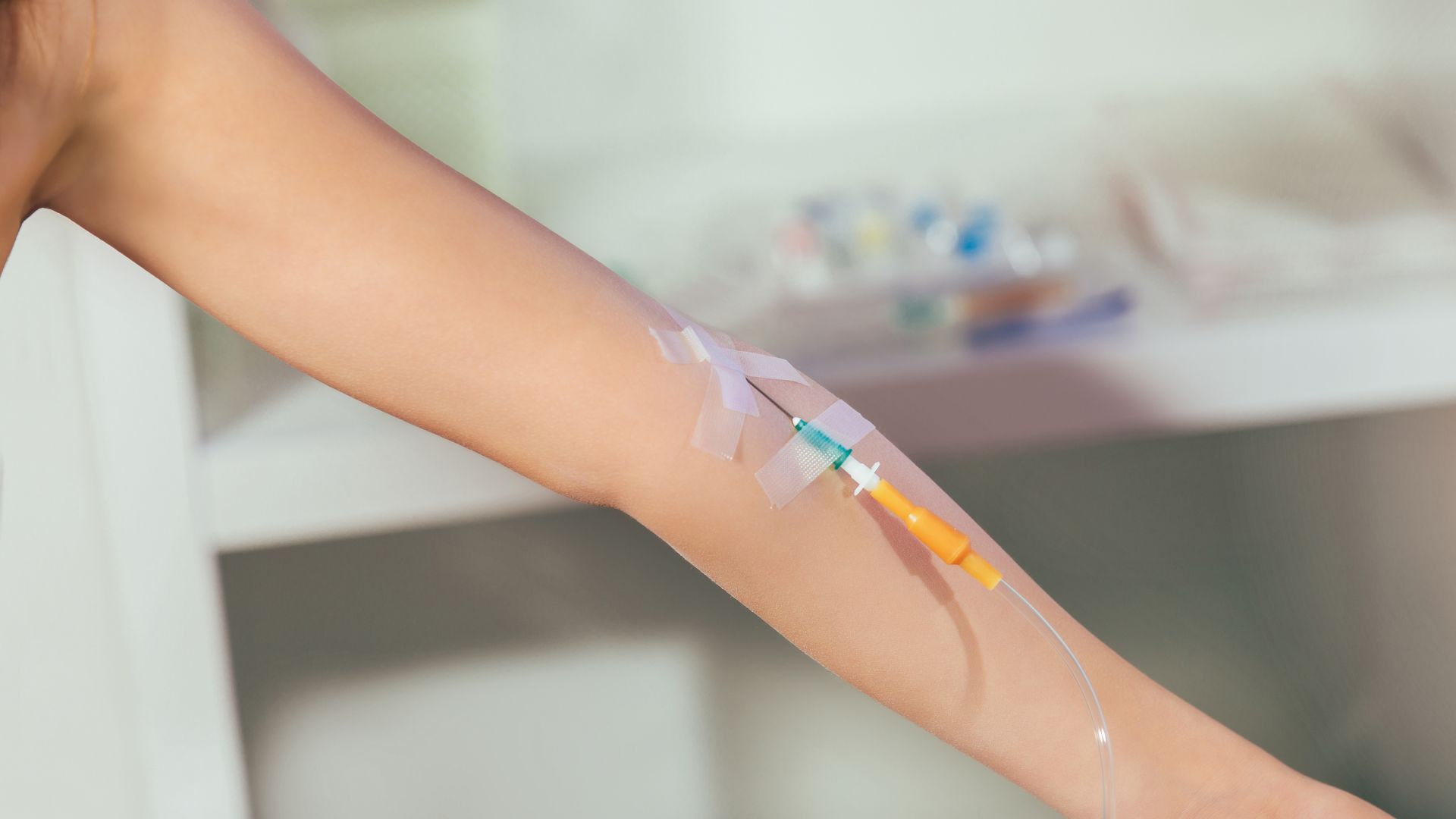 Have you made new year's resolutions? If so, are any of them based on improving your health?
Whether you want to eat more leafy greens, wake up earlier to work out on the treadmill, or even get enough quality sleep at night, you'll want to enjoy good health over the long haul.
If you wish to take steps to be healthier in 2023, check out four ways IV therapy can help.
1. Rehydrate Your Body
Consuming three liters of water daily can help prevent kidney stones, improve mood, and facilitate bowel regularity. While the ideal amount of water might be more or less than three liters, drinking enough water every day is vital.
About 60% of your body is made up of water. If you're dehydrated, you might experience symptoms like low urine output, dry mouth, dizziness, headache, vomiting, and diarrhea. IV therapy can replace the fluids your body lacks — and it can also help you prevent the more severe symptoms of dehydration such as seizures. You'll be healthier this year and beyond if you stay hydrated. If you need a little bit of help on occasion, IV therapy might be the right solution.
2. Lose More Weight
According to statistics, almost one in three adults is overweight, and around one in 11 adults is severely obese. Whether you only need to lose a few pounds or you have a lot of weight to lose, it's essential to take the necessary steps to get to an ideal weight. You likely know the health complications that can come from being overweight. Exercising, eating the right food, and showing discipline by not snacking will help you reach your weight-loss goals. But you might need more.
One option to facilitate your weight-loss objectives is to seek out IV therapy treatments. It can involve essential supplements like alpha-lipoic acid, carnitine, and lipotropic injections. Going this route can help to jumpstart your goal to be the best version of yourself possible.
3. Cure Hangover Symptoms
If you rang in the new year with partying and drinking with friends, you might have experienced a dreaded hangover. But drinking isn't limited to the holiday season, so you might occasionally enjoy a night out on the town with friends, co-workers, and even mere acquaintances. But a night of partying hard can leave you with a massive migraine in the morning.
Fortunately, IV therapy can help to alleviate or eliminate the symptoms of a hangover. Common symptoms include, but aren't limited to, dehydration, stomach ache, nausea, sore muscles, and fatigue. If a hangover is driving you crazy, try IV therapy. You'll get quick relief as the IV fluids and the electrolytes they contain replenish your body and help you feel normal again.
4. Ease Anxiety
Whenever you skim the headlines in the newspaper on any given day, you'll see that a lot of troubling things are happening in the world. And the advent of around-the-clock news channels helps to remind everyone that all is not well on planet earth. It's best sometimes to unplug from the media. Come to think of it, it makes sense to occasionally unplug from technology, take time off work, get a little extra sleep, and spend time with those who matter the most to you.
If you're feeling a little more anxious than usual, one option is to get IV therapy treatments. You'll get more energy, and your mind will be more at ease. The IV fluids contain an electrolyte called magnesium sulfate that can, among other things, reduce your blood pressure, lessen your anxiety, boost your immune system, relax your muscles, and even prevent headaches.
Are you ready to have a better year and set the stage for meaningful changes in your life? If so, you'll want to focus on doing what you need to improve your health. One way to do so is to try IV therapy. Look into it and see if you can find a provider of such services near you.