6 Health Tips For Women to Achieve a Healthy and Successful IVF Process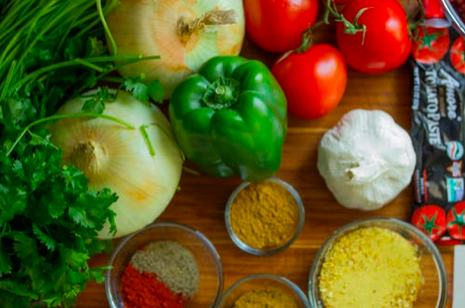 As with any big medical procedure, there is plenty of prep time before the big day. Some of these procedures are performed at a clinic or hospital and involve a team of doctors and nurses, machines, and so many wires and needles your head may start to spin.
Other methods can be done from your home and don't take a lot of effort at all. IVF is no different.
For couples who are looking to start a family, you may have looked into the various procedures and methods that are available for conception. Of course, there is the natural way, but couples may have been unable to conceive, thus turning to various assisted reproductive techniques. IVF, or in vitro fertilization, is one such technique.
By leading a healthy lifestyle and careful planning, this is what's going to give you the greatest chance of IVF success. Below, we're going to go over some tips and how they can help you.
Health Tips to Get Your Body Ready For IVF Success
1. Leafy Greens
It's something that you've been hearing since you were a small child, "Eat your vegetables!" Why does it have to be that one of the most nutritional parts of your meal has to be the most disgusting?
When it comes to eating vegetables, you should be targeting those leafy greens, like spinach and kale. Mix them with some extra virgin olive oil and add them to a salad or morning omelet. Leafy greens are high in folic acid, which plays a pivotal role in preventing any possibility of birth defects.
They will also provide a solid amount of fiber to your diet. In fact, reports show that fiber intake during pregnancy reduces your risk for celiac disease.
2. Fruit
Like peas in a pod, you can't talk about vegetables without eventually talking about fruit. Fruit is just as important to your diet and you should be making those a regular snack.
Two fruits to target before your IVF treatment are oranges and strawberries, both of which have a high level of folic acid. It's easy to incorporate them as they're so delicious.
3. Healthy Fats
Even though "fat" has had a negative connotation connected to food for quite some time now, there are plenty of healthy fats you can consume to improve your overall health as well as the health of your eggs.
Turn away from saturated fats found in red meat or dairy products and make sure you're consuming foods rich in healthy fats, such as avocados, extra-virgin olive oil, nuts, and seeds.
That means you can devour guacamole and substitute the nuts and seeds as snacks instead of relying on chips or cookies.
4. Lean Meats and Less Dairy
Combining these two L-themed tips, you should get your protein from lean meats by stocking up on chicken, fish, and turkey. When you're choosing fish in the supermarket, make sure you're avoiding any deep-sea fish that are likely to be high in mercury.
With your dairy products, limit your milk and cheese intake. A glass of milk a day is fine because it's going to provide you with the calcium you need. It's also a good idea to switch to low-fat dairy products overall.
5. Things To Cut Out
There are certain things you should be cutting out of your diet and lifestyle completely, such as salt, smoking, drinking, and staying out late. Staying out late is a big one simply because rest is detrimental to the overall functioning of your body. According to sleepfoundation.org, some of the best ways to ensure you get proper sleep is to create a sleep schedule and even to exercise aids in a good night's sleep.
Salt is also something that needs to be cut out and substituted with something else. You can substitute salt with various herbs and spices instead, as salt can dehydrate you over time. Cut out high caffeine use as well. Smoking should definitely be on the out with you and your partner, as that affects both your long-term health and the chance of IVF success.
An occasional glass of red wine isn't going to hurt anything, but those nights of going out or after-work drinks should probably be cut out from your diet as well.
6. Plenty of Exercise
The best rule is to keep doing what you've been doing, but don't push yourself too much. Now is not the time to start training for a marathon or beat your latest CrossFit mark… you're preparing your body for IVF and a potential pregnancy, so go easy on the workouts.
If there's one thing you should cut back on, it's running. Running usually has adverse effects on pregnancy and should be replaced with light jogging, hiking, a spin class, and even swimming. If you're not exercising, then it's time to start. Plan a short walk every day with your partner to make sure you're moving and staying active.
Planning Ahead
These tips are definitely ways to improve your chances of IVF success but it's also important to be realistic and understand that every woman's body react differently to the process… meaning there's a chance that you could get pregnant and there's a chance that it may not happen. But by implementing these health tips, you're giving yourself a better chance at IVF success.
4 Ways That IV Therapy Can Make for a Better New Year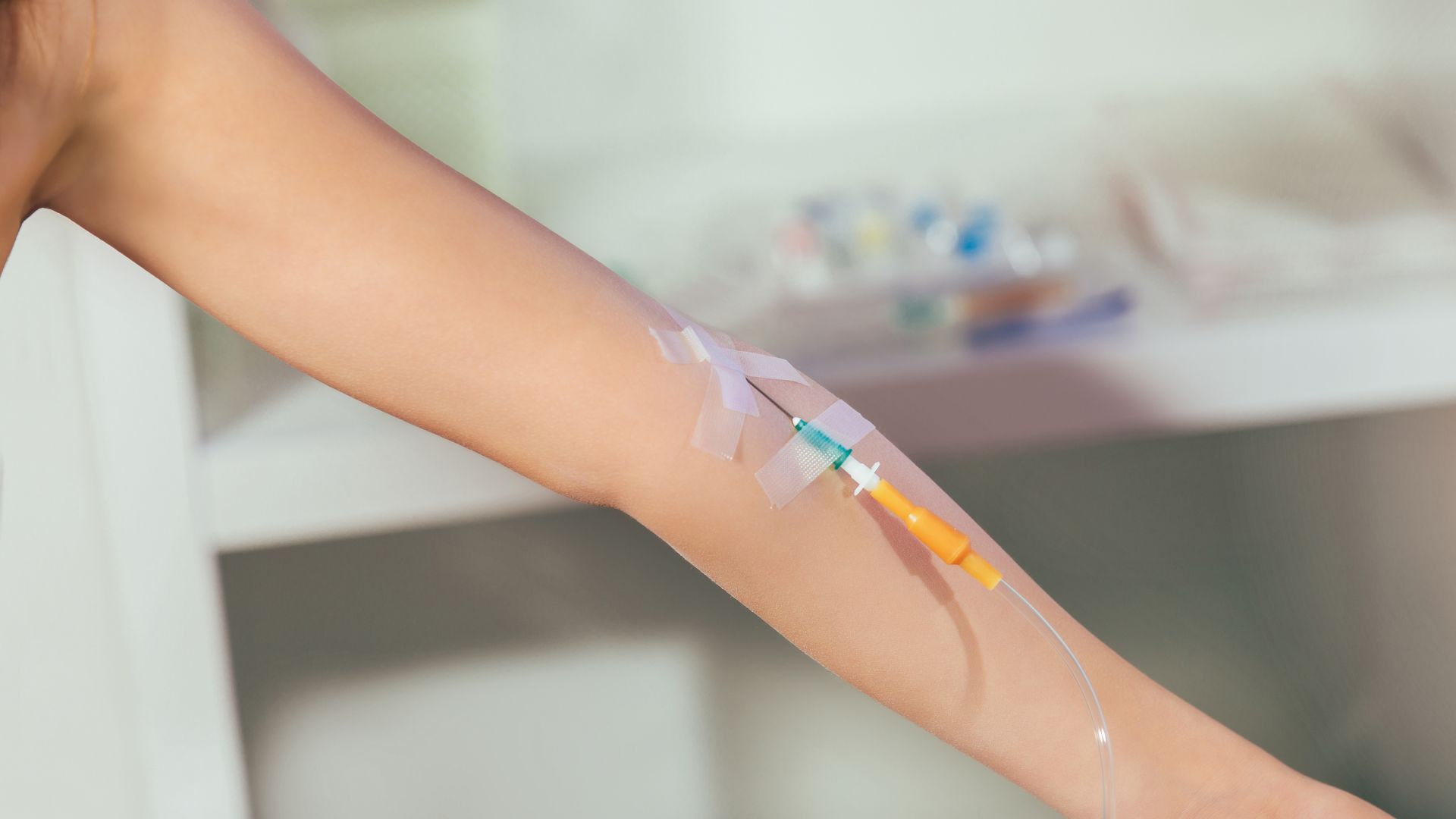 Have you made new year's resolutions? If so, are any of them based on improving your health?
Whether you want to eat more leafy greens, wake up earlier to work out on the treadmill, or even get enough quality sleep at night, you'll want to enjoy good health over the long haul.
If you wish to take steps to be healthier in 2023, check out four ways IV therapy can help.
1. Rehydrate Your Body
Consuming three liters of water daily can help prevent kidney stones, improve mood, and facilitate bowel regularity. While the ideal amount of water might be more or less than three liters, drinking enough water every day is vital.
About 60% of your body is made up of water. If you're dehydrated, you might experience symptoms like low urine output, dry mouth, dizziness, headache, vomiting, and diarrhea. IV therapy can replace the fluids your body lacks — and it can also help you prevent the more severe symptoms of dehydration such as seizures. You'll be healthier this year and beyond if you stay hydrated. If you need a little bit of help on occasion, IV therapy might be the right solution.
2. Lose More Weight
According to statistics, almost one in three adults is overweight, and around one in 11 adults is severely obese. Whether you only need to lose a few pounds or you have a lot of weight to lose, it's essential to take the necessary steps to get to an ideal weight. You likely know the health complications that can come from being overweight. Exercising, eating the right food, and showing discipline by not snacking will help you reach your weight-loss goals. But you might need more.
One option to facilitate your weight-loss objectives is to seek out IV therapy treatments. It can involve essential supplements like alpha-lipoic acid, carnitine, and lipotropic injections. Going this route can help to jumpstart your goal to be the best version of yourself possible.
3. Cure Hangover Symptoms
If you rang in the new year with partying and drinking with friends, you might have experienced a dreaded hangover. But drinking isn't limited to the holiday season, so you might occasionally enjoy a night out on the town with friends, co-workers, and even mere acquaintances. But a night of partying hard can leave you with a massive migraine in the morning.
Fortunately, IV therapy can help to alleviate or eliminate the symptoms of a hangover. Common symptoms include, but aren't limited to, dehydration, stomach ache, nausea, sore muscles, and fatigue. If a hangover is driving you crazy, try IV therapy. You'll get quick relief as the IV fluids and the electrolytes they contain replenish your body and help you feel normal again.
4. Ease Anxiety
Whenever you skim the headlines in the newspaper on any given day, you'll see that a lot of troubling things are happening in the world. And the advent of around-the-clock news channels helps to remind everyone that all is not well on planet earth. It's best sometimes to unplug from the media. Come to think of it, it makes sense to occasionally unplug from technology, take time off work, get a little extra sleep, and spend time with those who matter the most to you.
If you're feeling a little more anxious than usual, one option is to get IV therapy treatments. You'll get more energy, and your mind will be more at ease. The IV fluids contain an electrolyte called magnesium sulfate that can, among other things, reduce your blood pressure, lessen your anxiety, boost your immune system, relax your muscles, and even prevent headaches.
Are you ready to have a better year and set the stage for meaningful changes in your life? If so, you'll want to focus on doing what you need to improve your health. One way to do so is to try IV therapy. Look into it and see if you can find a provider of such services near you.