Report Shows Fiber Intake During Pregnancy Decreases the Risk for Celiac Disease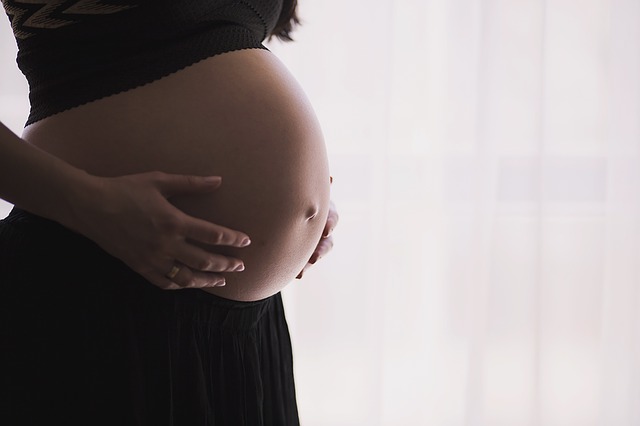 A recent study has shown that pregnant women who eat high amounts of fiber could protect their children from Celiac disease.
Children are being diagnosed with celiac disease more than ever before. Historically, the majority of diagnoses occurred after a child turned 18 years old, but the number of younger children being diagnosed is increasing.
Celiac disease is dangerous because of the lasting effects it can have on a child's body when left untreated.
The small intestine is at risk, as is their mental health and nutrition. There are no proven ways to prevent celiac disease or treat it other than a lifelong gluten-free diet.
The connection between a high-fiber diet of the mother and a lower rate of celiac disease in children could be the answer doctors have been seeking.
What is celiac disease, exactly?
Once you have celiac disease, there is no getting rid of it. Treatment is the only option and that means you must follow a strict gluten-free diet that will last the rest of your life.
The disease itself affects both the digestive and immune systems, causing discomfort in the stomach and other unpleasant symptoms.
When gluten, a protein that binds foods such as wheat and barley, enters a Celiac's digestive system, the immune system responds by attacking the small intestine. This can cause damage that prevents the body from properly digesting food and other nutrients.
Celiac disease can also have many other negative effects on the body that make life less comfortable.
Bloating is a common symptom of celiac disease in both adults and children because of its impact on the digestive system. The digestive tract becomes inflamed, resulting in bloating.
Constant stomach pains, cramping, nausea, and headache are also common symptoms of celiac disease.
Weight loss can be a particularly dangerous symptom for children because of how rapidly they grow. It is often found that removing gluten from the diet causes children with celiac disease to regain their lost weight.
Intake of more fiber could help
Based on a study of 88,000 children born between 1999 and 2009, a high fiber diet in pregnant women resulted in fewer celiac diagnoses in the first 11 years of their children's lives.
Pediatric celiac disease was 8% lower for every 10 grams of fiber a mother ingested during pregnancy. Fiber from fruits and vegetables rather than from cereals decreased the risk the most.
Having a gluten-free diet during pregnancy has no impact on the child's tendency to develop celiac disease.
The main reason fiber is thought to affect the likelihood of celiac disease is because of the impact it has on the baby's gut flora. Fiber leads to more diverse gut flora, which in turn leads to a stronger immune system.
Since celiac disease is an autoimmune disorder, it is important to strengthen the immune system to fight against it.
Anything a mother eats during her pregnancy affects the baby's health. A poor diet during pregnancy full of fatty foods could cause the child to be obese or develop high cholesterol.
The environment in which a baby develops largely affects its growth and development once it is born. Maintaining healthy eating habits that offer the baby multiple nutrients is the best way to ensure their general good health.
Causes of celiac disease 
Only around 1% of the population has celiac disease, but the people who do have it face daily struggles. In addition to the prenatal environment, other factors contribute to a diagnosis of celiac disease.
According to Healthcare Weekly, one of the main causes of celiac disease is a person's genes. The disease is hereditary, so if close relatives have celiac, a child is also more likely to have it.
Having other autoimmune issues also makes a person more susceptible to celiac disease. Since celiac is an autoimmune disease, it can become more readily present in a person with other autoimmune problems.
The increased presence of celiac disease could be attributed to more awareness of the symptoms of celiac, leading to more diagnoses. Another factor could be a result of changes in agriculture and farming over the years which may have generated growth in the number of Celiacs. 
Gluten products, like wheat and flour, are now mass-produced with ease because of modern farming procedures, but this could be affecting human health and nutrition.
The high levels of modified gluten present throughout the food industry that people are ingesting is thought to be causing more cases of celiac disease.
How to test for celiac disease
Early diagnosis is very important when it comes to celiac disease, especially for children. Catching the disease early will prevent further and more serious complications.
Having your child tested for celiac disease early on is a smart way to catch the disease before it can have lasting effects. If you have a family history of celiac, getting tested is the right thing to do.
With the at-home test from imawareTM, it is easy to see if your child has celiac. The test recognizes specific biomarkers that show whether the disease is present in the body.
If you have symptoms even though the test doesn't indicate the presence of Celiac disease, please consult a doctor. 
Take the test and open up a conversation with your doctor on this topic sooner rather than later.
Problems when it is not treated in children
The short-term symptoms of celiac disease are uncomfortable, especially for children. They can be treated by simply cutting out gluten.  Caught early, any damage caused by the disease will almost always be resolved by a gluten-free diet.
If children go untreated for too long, more serious issues will occur. A person develops the most in their childhood years, and celiac disease could put a damper on the changes a child goes through.
A late diagnosis of celiac disease could cause issues with a child's weight gain and growth. Delayed diagnosis and treatment also makes it more likely the child will commence puberty later than normal.
Other dangers that go along with untreated celiac disease in children include chronic fatigue, iron-deficiency, anemia, and osteoporosis.
Don't allow your children to suffer from celiac disease symptoms. Provide them with enough nutrients during pregnancy and after their birth to keep their bodies strong and their development on track.
By getting them tested early on, you could prevent your child from struggles later in life.
Dr. Gabe Rosenthal: The TikTok Era Has Arrived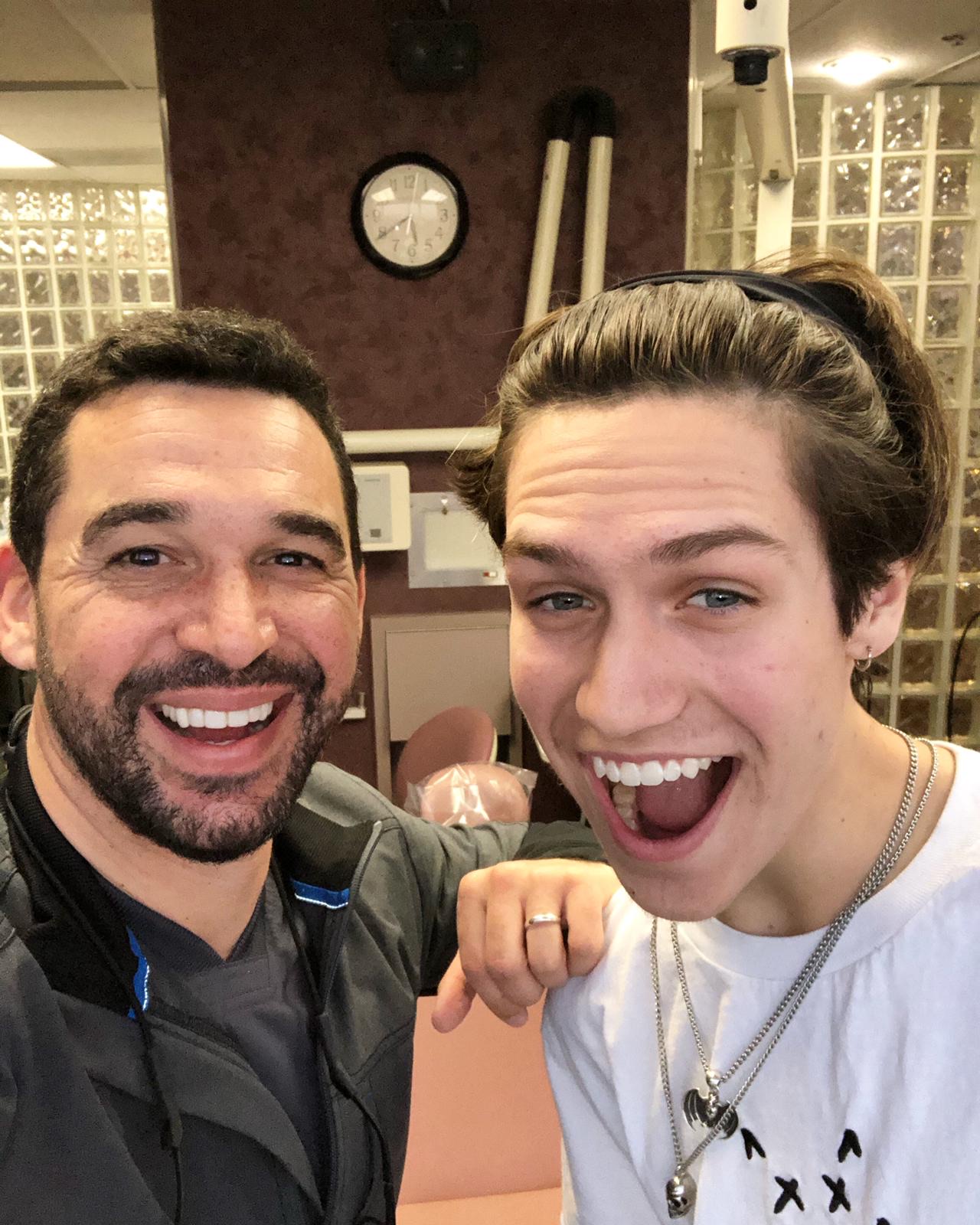 Social media has boosted or launched the careers of thousands of stars including Shawn Mendes (Vine) and Justin Bieber (YouTube). Heck, it may have even helped Donald Trump become President of the United States. Celebrity Dentist, Dr. Gabe Rosenthal, is no stranger to social media. Chances are, you've seen his makeovers and office in a YouTube video or a post on Instagram with his many high profile patients. As much as he's embraced those two giant social media platforms, he's beginning to invest in the new kid on the block: TikTok.
"When I first started sharing my work and making videos, Vine stars drew the most clicks and "share". TikTok, like it's predecessor Vine (defunct since 2016) is an app where users upload and share edits to catchy and trendy music. Most TikTok videos have users performing a dance routine, often synchronised with a group. Dr. Gabe says that "without a doubt, posts featuring  TikTok dances and TikTok stars get 10 times the shares, comments, and likes on Instagram, Facebook, and Twitter that posts with other stars do."
You don't have to do dances to grow your audience and boost your business, but it doesn't hurt. "I have a new TikTok account, but nothing too crazy" the doc says. He is not sure he's ready to be "the dancing dentist" on this new app. "We have a lot of patients who live in the famous TikTok HypeHouse", which is a mansion where the top TikTok stars live together to create content. When one of them, like Chase Hudson, aka Lilhuddy, comes in "there's pandemonium, like it's the Beatles". Dr. Gabe says he's considering doing the famous TikTok dancing, but for now he knows one thing for sure: "The era or TikTok dominance has arrived!" Dr. Gabe thinks in the next year or two, TikTok will be the most relevant and used app."I post selfies with world champion athletes, award winning movie stars, and celebrated musicians, but most of my followers keep demanding more videos and posts with TikTok stars."  If your business wants to grow or stay on top, maybe it's time to download TikTok and practice your dance moves.