Report Shows Fiber Intake During Pregnancy Decreases the Risk for Celiac Disease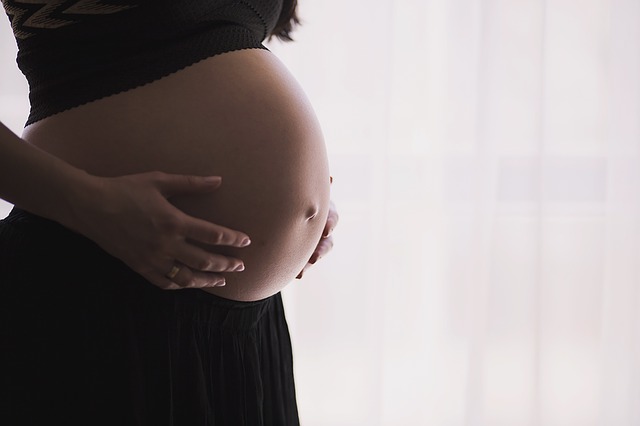 A recent study has shown that pregnant women who eat high amounts of fiber could protect their children from Celiac disease.
Children are being diagnosed with celiac disease more than ever before. Historically, the majority of diagnoses occurred after a child turned 18 years old, but the number of younger children being diagnosed is increasing.
Celiac disease is dangerous because of the lasting effects it can have on a child's body when left untreated.
The small intestine is at risk, as is their mental health and nutrition. There are no proven ways to prevent celiac disease or treat it other than a lifelong gluten-free diet.
The connection between a high-fiber diet of the mother and a lower rate of celiac disease in children could be the answer doctors have been seeking.
What is celiac disease, exactly?
Once you have celiac disease, there is no getting rid of it. Treatment is the only option and that means you must follow a strict gluten-free diet that will last the rest of your life.
The disease itself affects both the digestive and immune systems, causing discomfort in the stomach and other unpleasant symptoms.
When gluten, a protein that binds foods such as wheat and barley, enters a Celiac's digestive system, the immune system responds by attacking the small intestine. This can cause damage that prevents the body from properly digesting food and other nutrients.
Celiac disease can also have many other negative effects on the body that make life less comfortable.
Bloating is a common symptom of celiac disease in both adults and children because of its impact on the digestive system. The digestive tract becomes inflamed, resulting in bloating.
Constant stomach pains, cramping, nausea, and headache are also common symptoms of celiac disease.
Weight loss can be a particularly dangerous symptom for children because of how rapidly they grow. It is often found that removing gluten from the diet causes children with celiac disease to regain their lost weight.
Intake of more fiber could help
Based on a study of 88,000 children born between 1999 and 2009, a high fiber diet in pregnant women resulted in fewer celiac diagnoses in the first 11 years of their children's lives.
Pediatric celiac disease was 8% lower for every 10 grams of fiber a mother ingested during pregnancy. Fiber from fruits and vegetables rather than from cereals decreased the risk the most.
Having a gluten-free diet during pregnancy has no impact on the child's tendency to develop celiac disease.
The main reason fiber is thought to affect the likelihood of celiac disease is because of the impact it has on the baby's gut flora. Fiber leads to more diverse gut flora, which in turn leads to a stronger immune system.
Since celiac disease is an autoimmune disorder, it is important to strengthen the immune system to fight against it.
Anything a mother eats during her pregnancy affects the baby's health. A poor diet during pregnancy full of fatty foods could cause the child to be obese or develop high cholesterol.
The environment in which a baby develops largely affects its growth and development once it is born. Maintaining healthy eating habits that offer the baby multiple nutrients is the best way to ensure their general good health.
Causes of celiac disease 
Only around 1% of the population has celiac disease, but the people who do have it face daily struggles. In addition to the prenatal environment, other factors contribute to a diagnosis of celiac disease.
According to Healthcare Weekly, one of the main causes of celiac disease is a person's genes. The disease is hereditary, so if close relatives have celiac, a child is also more likely to have it.
Having other autoimmune issues also makes a person more susceptible to celiac disease. Since celiac is an autoimmune disease, it can become more readily present in a person with other autoimmune problems.
The increased presence of celiac disease could be attributed to more awareness of the symptoms of celiac, leading to more diagnoses. Another factor could be a result of changes in agriculture and farming over the years which may have generated growth in the number of Celiacs. 
Gluten products, like wheat and flour, are now mass-produced with ease because of modern farming procedures, but this could be affecting human health and nutrition.
The high levels of modified gluten present throughout the food industry that people are ingesting is thought to be causing more cases of celiac disease.
How to test for celiac disease
Early diagnosis is very important when it comes to celiac disease, especially for children. Catching the disease early will prevent further and more serious complications.
Having your child tested for celiac disease early on is a smart way to catch the disease before it can have lasting effects. If you have a family history of celiac, getting tested is the right thing to do.
With the at-home test from imawareTM, it is easy to see if your child has celiac. The test recognizes specific biomarkers that show whether the disease is present in the body.
If you have symptoms even though the test doesn't indicate the presence of Celiac disease, please consult a doctor. 
Take the test and open up a conversation with your doctor on this topic sooner rather than later.
Problems when it is not treated in children
The short-term symptoms of celiac disease are uncomfortable, especially for children. They can be treated by simply cutting out gluten.  Caught early, any damage caused by the disease will almost always be resolved by a gluten-free diet.
If children go untreated for too long, more serious issues will occur. A person develops the most in their childhood years, and celiac disease could put a damper on the changes a child goes through.
A late diagnosis of celiac disease could cause issues with a child's weight gain and growth. Delayed diagnosis and treatment also makes it more likely the child will commence puberty later than normal.
Other dangers that go along with untreated celiac disease in children include chronic fatigue, iron-deficiency, anemia, and osteoporosis.
Don't allow your children to suffer from celiac disease symptoms. Provide them with enough nutrients during pregnancy and after their birth to keep their bodies strong and their development on track.
By getting them tested early on, you could prevent your child from struggles later in life.
Foam Rolling Should be added in Workout Routine for Deeper Muscles Stimulation, Say Fitness Experts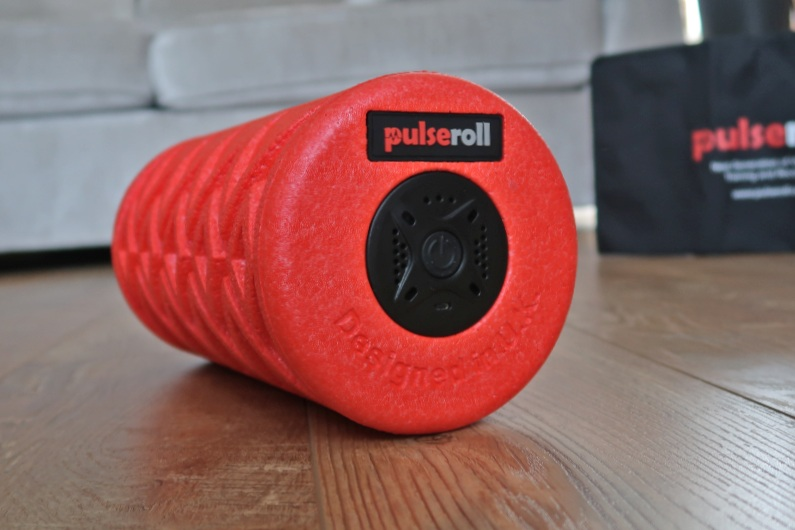 People who work out regularly are helping themselves to hold flexibility, mobility, and independence. But adding foam rolling in the workout routine is amplifying the grip on fitness by strengthening the muscles. Slowly-rolling with the foam roller on the area of the body like the upper back, hips, and calves make muscles more receptive to stretching and moving.
Michael Bento is a personal trainer at Harvard-affiliated Massachusetts General Hospital. He said that foam rolling is helpful in releasing tension in the muscles, relieve muscle soreness and improve flexibility and range motion. Sustained pressure on the muscle ignite the central nervous system to reduce tension. It is similar to a deep tissue massage.
The foam rollers are coming in different styles. Some have bumps or ridges on them, while some have gel inserts for vibration. Mostly the foam rollers are cylindrical and the manufacturers are making them from firm compressed foam. They have a diameter of six inches and are 12 to 36 inches long.
Fitness seekers are paying between $10 and $30 for them. One such product that is getting popularity in the workout routine of people is Pulseroll Vibrating Foam Roller. In-depth Pulseroll vibrating foam roller review says that it is made of superior quality and has three hours battery life. A large number of fitness seekers are adding Pulseroll Vibrating Foam Roller into their workout routine for strengthening the muscles.
Science has proven that the Foam Roller is perfect for daily workout through deeper muscle stimulation. The vibration produced by the roller targets the muscles which further calms down the nerves and relaxes the muscles. It is also helpful for better blood circulation and is ideal for a warm-up before exercise.