Vivitrol: An Extremely Effective Ally In Fighting Opioid Addiction featuring Dr. Russell Surasky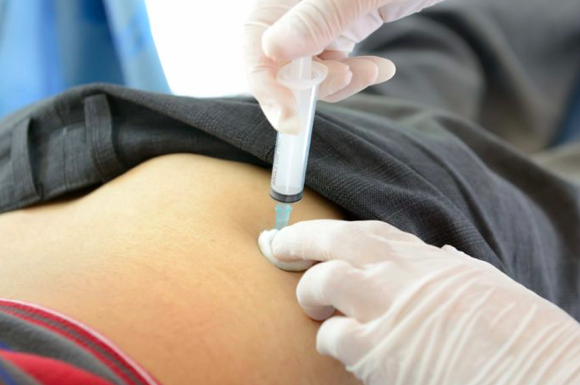 Let me tell you a story of a young man from a privileged Long Island community who was injured in a crash while away at college was prescribed Percocets for the pain — a story that epitomizes the national opioid epidemic.
Well call him Mike to protect his identity, a summation of his journey are as follows: his chronic injuries continued, as did the pain, prescription drugs ensued, which evolved into street drugs and Mike's life becomes a calamity of shakespearean proportions.    
Mike may have lost his job, girlfriend and savings, but he didn't lose hope. He sought out an addiction doctor. Who suggested he try out Vivitrol. Luckily there is a happy ending to the story, Mike got clean and he attested Vivitrol to being a major factor in saving his life. So what is this drug that counteracts addiction?
What is Vivitrol & How Does It Work?
Vivitrol is a once-monthly injection that dramatically reduces cravings for opiate drugs. In contrast to Suboxone and Methadone, Vivitrol is not an opiate, it is not addictive, and does not cause physical dependence. Even more impressive is the fact that if a patient taking Vivitrol were to use opiates they would not feel high, not get sick; simply nothing would occur. The user's desired effects are negated. Vivitrol is not a life sentence of medication. Treatment length varies but typically lasts for approximately 1 year.
Dr. Russell Surasky of New York is a neurology specialist. Dr. Surasky is triple board certified in neurology, addiction medicine, and preventive medicine. Currently he is the medical director of Bridge Back to Life, a multi-center outpatient addiction treatment program and the founder of the Surasky Neurological Center for Addiction in Great Neck, N.Y. Dr. Surasky calls Vivitrol one of the most effective treatments for opioid addiction.
"With the patient's firm commitment to recovery, along with counseling and a strong support system, Vivitrol is a powerful tool in treating addiction to opioids and alcohol," Surasky says. "Treatment with medication along with ongoing substance-abuse therapy and support offers patients a lifeline. Our patients have had remarkable success with Vivitrol. They tell us that they no longer crave or even think about opiates and they feel they have finally broken the chains of addiction."
"There is nothing more important than keeping families whole, When someone has a substance use disorder, not only are they suffering but so is their family … we all need to join forces to try and keep people alive. No one is immune. No community is exempt.
Vivitrol may be the lifeline that is needed.
SHOT AT LIFE VIVITROL EDUCATION & SUPPORT GROUP
7-9 p.m. Tuesdays
St Bernard's Parish School
3100 Hempstead Tpke., Levittown
2nd floor room #209
4 Ways That IV Therapy Can Make for a Better New Year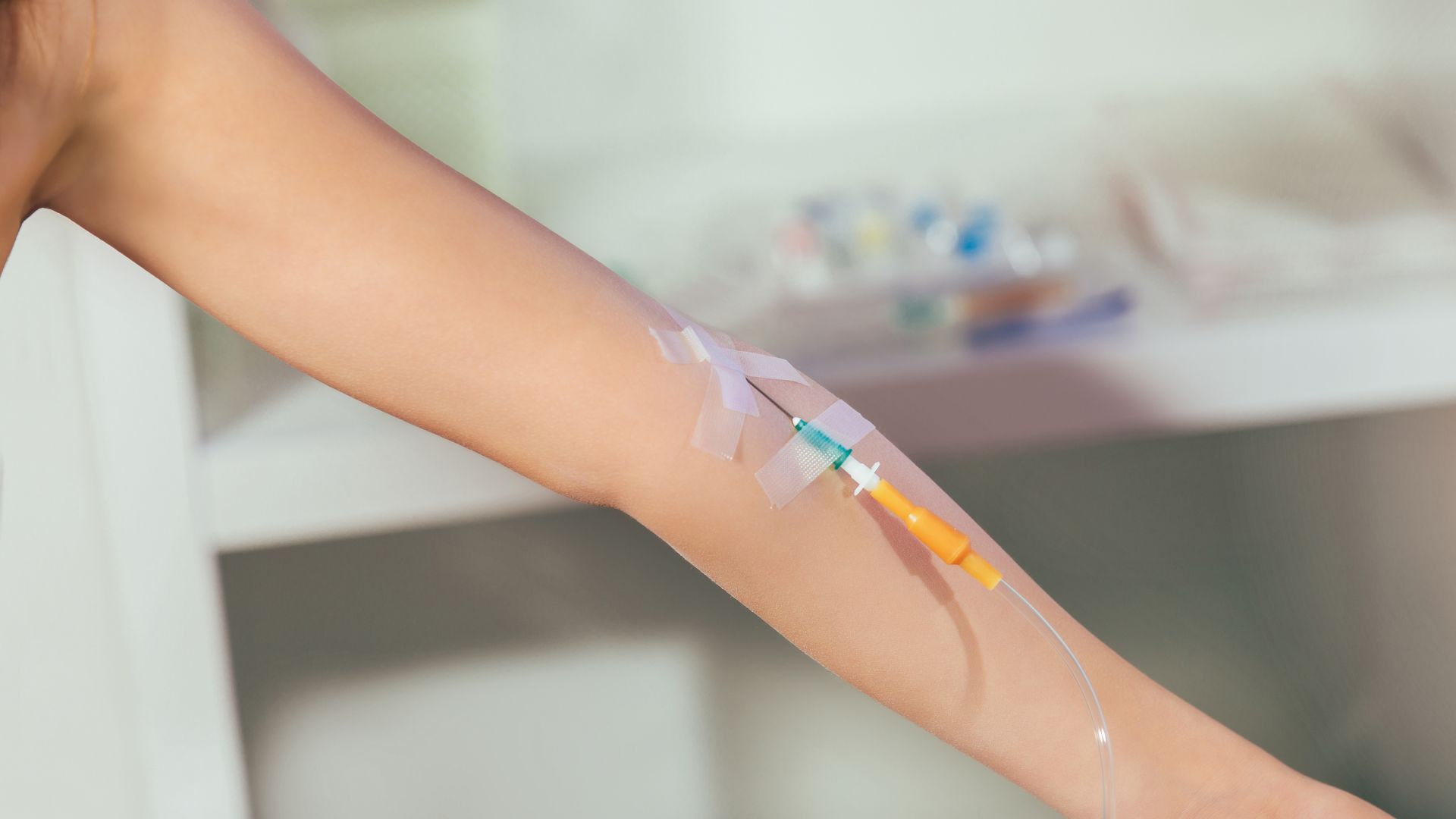 Have you made new year's resolutions? If so, are any of them based on improving your health?
Whether you want to eat more leafy greens, wake up earlier to work out on the treadmill, or even get enough quality sleep at night, you'll want to enjoy good health over the long haul.
If you wish to take steps to be healthier in 2023, check out four ways IV therapy can help.
1. Rehydrate Your Body
Consuming three liters of water daily can help prevent kidney stones, improve mood, and facilitate bowel regularity. While the ideal amount of water might be more or less than three liters, drinking enough water every day is vital.
About 60% of your body is made up of water. If you're dehydrated, you might experience symptoms like low urine output, dry mouth, dizziness, headache, vomiting, and diarrhea. IV therapy can replace the fluids your body lacks — and it can also help you prevent the more severe symptoms of dehydration such as seizures. You'll be healthier this year and beyond if you stay hydrated. If you need a little bit of help on occasion, IV therapy might be the right solution.
2. Lose More Weight
According to statistics, almost one in three adults is overweight, and around one in 11 adults is severely obese. Whether you only need to lose a few pounds or you have a lot of weight to lose, it's essential to take the necessary steps to get to an ideal weight. You likely know the health complications that can come from being overweight. Exercising, eating the right food, and showing discipline by not snacking will help you reach your weight-loss goals. But you might need more.
One option to facilitate your weight-loss objectives is to seek out IV therapy treatments. It can involve essential supplements like alpha-lipoic acid, carnitine, and lipotropic injections. Going this route can help to jumpstart your goal to be the best version of yourself possible.
3. Cure Hangover Symptoms
If you rang in the new year with partying and drinking with friends, you might have experienced a dreaded hangover. But drinking isn't limited to the holiday season, so you might occasionally enjoy a night out on the town with friends, co-workers, and even mere acquaintances. But a night of partying hard can leave you with a massive migraine in the morning.
Fortunately, IV therapy can help to alleviate or eliminate the symptoms of a hangover. Common symptoms include, but aren't limited to, dehydration, stomach ache, nausea, sore muscles, and fatigue. If a hangover is driving you crazy, try IV therapy. You'll get quick relief as the IV fluids and the electrolytes they contain replenish your body and help you feel normal again.
4. Ease Anxiety
Whenever you skim the headlines in the newspaper on any given day, you'll see that a lot of troubling things are happening in the world. And the advent of around-the-clock news channels helps to remind everyone that all is not well on planet earth. It's best sometimes to unplug from the media. Come to think of it, it makes sense to occasionally unplug from technology, take time off work, get a little extra sleep, and spend time with those who matter the most to you.
If you're feeling a little more anxious than usual, one option is to get IV therapy treatments. You'll get more energy, and your mind will be more at ease. The IV fluids contain an electrolyte called magnesium sulfate that can, among other things, reduce your blood pressure, lessen your anxiety, boost your immune system, relax your muscles, and even prevent headaches.
Are you ready to have a better year and set the stage for meaningful changes in your life? If so, you'll want to focus on doing what you need to improve your health. One way to do so is to try IV therapy. Look into it and see if you can find a provider of such services near you.