Bigtime Daily reveals 5 best budget electric skateboards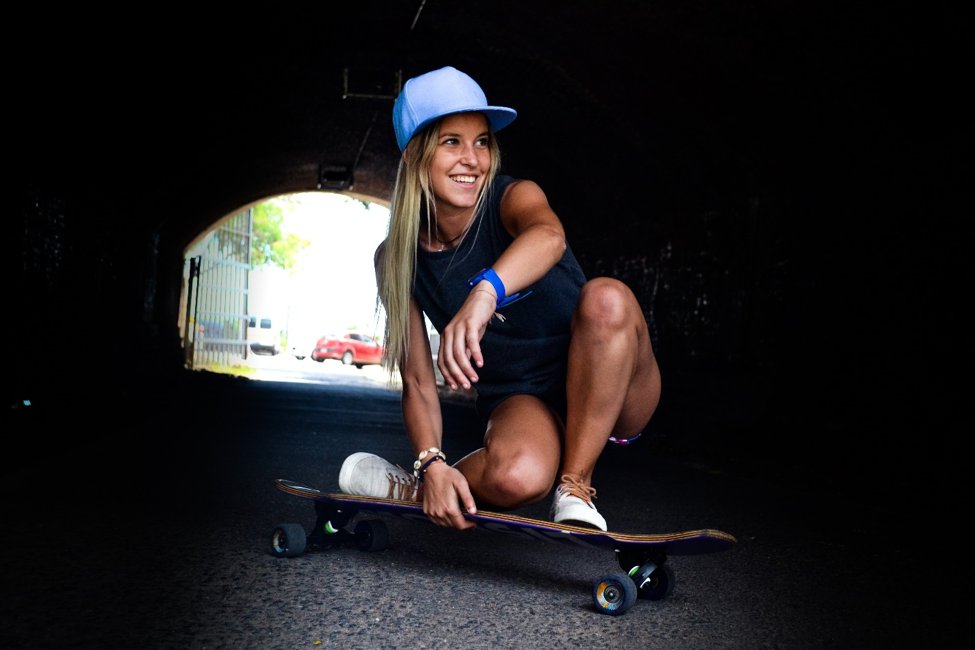 Salford, England, witnessed the very first official national skateboarding competition from April 12th – 14th, 2019. This event took place at Graystone Skatepark in Manchester. Bigtime Daily correspondents were also present during the event. And there we interviewed some of the participants, who helped us compile this list of best electric skateboards that a person can purchase.
Skateboarding is a great hobby and passion for many individuals. Lots of people use standard, regular, and traditional boards for various reasons. Alternatively, there are people who love to use electric skateboards. There are many skateboarding products available in different online shops. It is no surprise that most of them are expensive! So, together with the help of competing participants, Bigtime Daily brings you the list of some of the best budgeted and affordable electric skateboards.
Before telling you about the best electric skateboards that you can buy at the most affordable prices, it is important to tell you that there are many features when you look for the best budget motorized longboard. It is because people have different choices, preferences, and want different things out of the skateboard.
So in that regard, we talked to Eskateboardpark, one of the leading eCommerce websites for electric skateboards, who shared with us some important factors they consider while picking the best skateboard in the budget. Some of those factors include speed, range, durability, and price.
Below, you will find the list of best budget skateboards based on in-depth research of the product. The purpose is to give you the best picture so that you know which product you should go for!
Ownboard W1S
The Ownboard W1S is made of two plies of bamboo and six plies of maple. This gives it a great flex as compared to its Wowgo counterpart that uses maple for its eight ply deck. This product is amazing because it has a good camber to the deck. There is also an option for "Eva" grip tapes when you buy an Ownboard. It is quite noteworthy that this is a setup with the two-millimeter thick soft padding, which is underneath the sandpaper grip tape. Coming from a good but seasoned manufacturer, the W1S does not disappoint in product packaging. It is a good board and also beautiful enough to greatly inspire confidence in its quality. The product is available at the most affordable prices at Eskateboardpark.
Ownboard C1S 6.0
C1S is one of the premium and best value for money board out there. Despite being in the low budget range, this product delivers a great performance. So much so, with the top speed of about 40 km/h as well as the average range of 12-15 km, the Ownboard C1S is absolutely worth the money. In addition, another important thing you need to know is that the C1S offers smooth ride because it has a new remote design, which makes sure top-class acceleration and braking.
Meepo V2
Meepo V2 is a flagship product of Meepo, which provides good quality and excellent performance whereas the price of the product is reasonable. Many years ago, the skateboard industry would produce expensive but a board with low-specs. Nonetheless, this Chinese brand has significantly made a breakthrough in producing high-quality e-skateboards. Of course, the price is very affordable. Therefore, international skaters love this product.
WowGo 2S
WowGo 2S has good quality and high performance. The company has paid special attention to small details. It comes with ninety days warranty and after sale service in twenty-four hours. Till date, more than eight thousand happy riders are riding WowGo 2S every day. WowGo 2S is another product that is available at a reasonable price.
KPC Pro
KPC Pro is made for both professional and beginner riders who wish to use their skateboard to mater some great tricks. The skateboard product comes with a suitable size and shape, which gives riders the opportunity to do swiftly do stunts while also giving them an excellent grip. Likewise, it guarantees you less bumpy rides on roads. Moreover, it is budget-friendly as KPC Pro comes at the most inexpensive price.
If you want to buy the best budget skateboards at the most competitive prices from other online shops, you can go to Eskateboardpark. It is the one of the best places to find a wide range of skateboard products at affordable prices. At the official website of the company, you will find the latest and updated information about the products, including specification and prices. If you are unable to find the desired information, you can always refer back to the customer support team/department of the company.
Young and Promising or Old and Wise – Who will be the 2019 NFL MVP?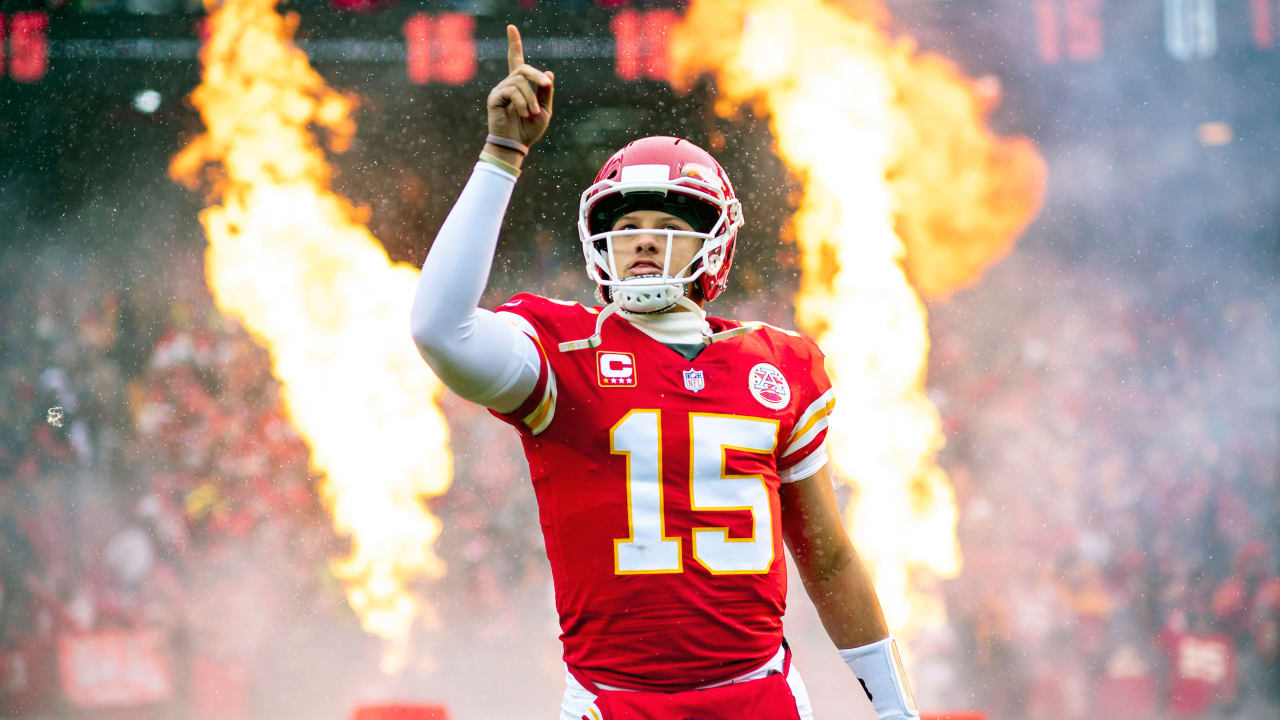 The National Football League's (NFL) Most Valuable Player (MVP) award is one of the most honorable acclaims for an individual American Football player to receive.  The MVP award will be based on the individual player's achievements in the game, however, also takes into consideration their past performance both on and off the field, overall statistics records, and contribution to the overall team spirit and performance.
NFL players are named MVPs in various occasions across individual games, positions, conferences and more.  However, the highest MVP honor is awarded once a year in an award gala that takes place in February and presents the Associated Press (AP) MVP award for the previous year.
The AP MVP is voted by a panel of 50 judges (mostly sports journalists, past players and coaches which handpicked by the NFL).  The vote takes place at the end of the regular season (which will be concluded on December 29th, with the Seattle Seahawks hosting the San Francisco 49rs), and prior to the playoffs, and results will be announced only on the day prior to the Super Bowl (which takes place on February 2nd, 2020).
So now that we mapped out the road that leads to the AP MVP 2010 award ceremony, let's look at what we should expect.
With the quarterback and his offensive team being at the center of attention in every NFL game, it is no surprise the majority of NFL MVPs are selected from mostly from the teams' offensive line ups.
Since the first AP NFL MVP Award was given 1961, offensive players took 54 awards (38 and 16, Quarterbacks and Running Backs respectively) out of a total of 57 AP NFL MVP Awards.  This trend continues, wherein the past ten years all AP MVPs were again Quarterbacks, except for one Running Back MVP in 2012 (Adrian Peterson of the Minnesota Vikings).
There is no surprise then, that the odds, picks and predictions for the 2019 NFL Season MVP comprise a list of Quarterbacks, let's take a look at a few:
Patrick Mahomes, Kansas City Chiefs: Starting with the reigning NFL MVP, Mahomes was the 2018 AP NFL Season MVP.  Graduating from Texas Tech, and joining the Kansas City Chiefs in 2017, Mahomes also holds the NFL passing touchdown leader title, passing as a quarterback 50 touchdowns in the 2018 season.
Mahomes and the Kansas City Chiefs are also one of the favourites to make an appearance in, and win Super Bowl LIV according to ESPN's Football Power Index (PFI).
At the young age of 23, Patrick Mahomes is already crowned with the most touchdown passes thrown in his first three NFL games, the youngest Quarterback throwing 50 touchdowns in a season, and the youngest Quarterback to throw across 5,000 yards in a season.  So completing a fantastic season and taking the AP MVP for 2018, is Patrick Mahomes going for the double? Will he also become the NFL MVP for 2019?
Andrew Luck, Indianapolis Colts: A bit more experienced, and known to be making great decisions in the pocket, Luck has been one of the favourites to win the AP MVP Award for a few years now.
Andrew Luck played at Stanford before graduating and being drafted to the NFL in 2012 and has been with the Indianapolis Colts ever since.  Known for his great passing, as well as being very mobile on the field and thus imposing a threat to the opposition's defence, Andrew Luck is certainly in the running to become the NFL's 2019 MVP.
Andrew Luck finished the 2018 NFL season with a Pro Ball title (his fourth), and NFL Comeback Player of the Year.  So, Luck is definitely one to watch in the NFL 2019 MVP race.  As former Indianapolis Colts Center Jeff Saturday put it in an interview with the IndyStar: "He's an MVP…man, he played lights-out football, made really good decisions, put the ball where he should".
So, does the AP NFL 2019 Season MVP has Luck's name on it? Definitely a strong possibility.
Aaron Rodgers, Green Bay Packers: Another NFL Quarterback powerhouse that has many titles under his belt is Aaron Rodgers.  Still, Rodgers is yet to pick the AP MVP title, and is looking to tick that box also at the height of his NFL career.  Can Aaron Rodgers become the AP NFL MPV of 2019?
In college, Rodgers played for the California Golden Bears in University of California, Berkley.  Upon graduation he was selected in 2005 in the first-round NFL draft by the Green Bay Packers, where he played as backup Quarterback for another Green Bay legend: Bret Favre.
In 2008 Rodgers stepped into the big shoes that Favre left, and soon started to establish himself as a Packers legend in his own right.  Aaron Rodgers wrote his own page in Packers and NFL history by leading Green Bay to a 31-25 victory over the Pittsburgh Steelers in Super Bowl XLV in February 2011.  In addition to being crowned as Super Bowl Champion, he also picked up the Super Bowl MVP title for that win.
So will Aaron Rodgers be the NFL MVP for 2019? Many believe that the odds are in his favour, and he is on the favourite list of many predictions alongside reigning 2018 NFL MVP Patrick Mahomes.
Drew Brees, New Orleans Saints: Sitting on the spot of the older and wiser Quarterback is New Orleans Saints' Drew Brees.  In 2010, Brees led the New Orleans Saints to their first ever Super Bowl appearance, and there he orchestrated a 31-17 victory over the Indianapolis Colts in Super Bowl XLIV.  He also won the MVP title for Super Bowl XLIV.
Drew Brees started his career in Purdue University, and from there was selected in the 2001 draft by the San Diego Chargers.  Brees spent five seasons with the Chargers, and from there moved in 2006 to play for the New Orleans Saints, where he still plays today.
Beyond his athletic leadership on the field, Drew Brees is also considered a true leader of his team, and inspiration for many other NFL players and fans alike, he shared recently the three most important lessons he learned from playing in the NFL: the power of Gratitude, Humility and Respect.