Bigtime Daily reveals the Top Rated Travel Photos of 2019 till now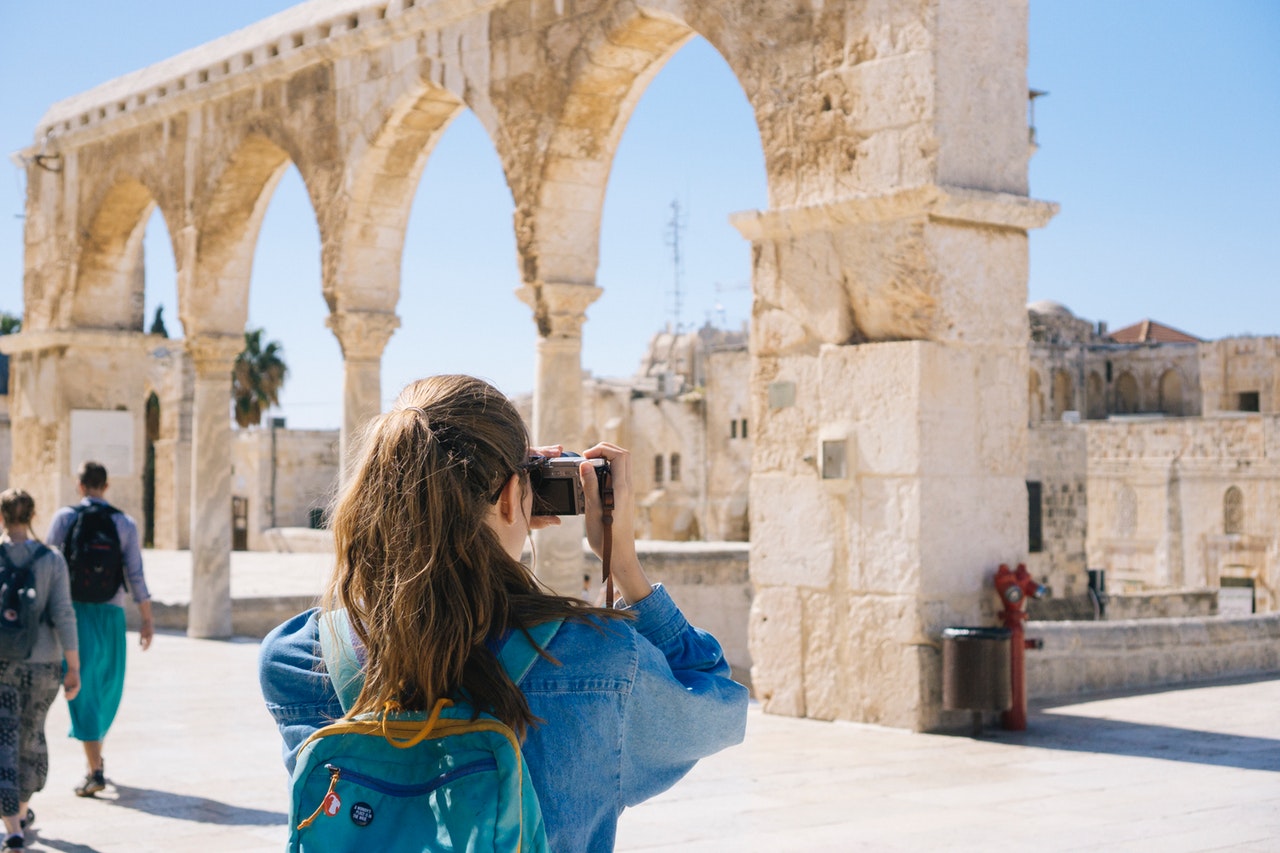 After browsing through the travel category on Instagram for many days, Bigtime Daily has come up with the top rated 5 photographs on travel, that have become a great source of inspiration for many. A lot of people get inspired from these photographs and end up booking a tour for themselves as well.
If you are looking to travel more this year, then we have fully got you covered. Not only we will share with you some top travel photograph picks, but also some popular travel blogs and photographers you should follow. They have done a wonderful job using Instagram as a platform to share their travel pictures. Many companies use Instagram for travel marketing to attract the viewers into booking the tours. And these photographers are just the inspiration you need to head out for those companies.
Each of the photographs here will have you pack your bags immediately and go on a wonderful trip. Be it the snowy mountains, stunning beaches, or simply a getaway with your loved ones, your wish list will become full of adventurous places. Here are some top rated travel photos of this year, which you can look forward to.
1. The Alhambra Palace – Spain
A photo taken by @ExpertVagabond, this picture covers the stunning views of the Spanish city. In this picture, you can see the snowy mountains of Sierra Nevada. This photograph is the view of Spanish city, Granada. And the palace shown in the Alhambra Palace, that was originally constructed in AD 889.
This complete photograph is a great motivation for all the travel enthusiasts who want to discover something new and exciting with every trip of theirs.
2. Western Australia Beach – Australia
Have you ever wished to enjoy with a kangaroo? Well, in this case, you can literally do that. A photo taken by @EverChangingHorizon, here you can literally enjoy the beaches as well as play with the kangaroos. Australia is popular for these animals. But here you can actually enjoy with them while having a great time at the beach.
3. Canyons of Buckskin Gulch – Arizona
Another photograph by @EverChangingHorizon, this image captures the beautiful canyons of Buckskin Gulch in Arizona. Similar to these, there are way too many amazing views in Buckskin Gulch, which will leave you wanting for more.
So all you need is pack your bags and book the tickets, and you can also enjoy these beautiful and amazingly created canyons of Arizona.
4. Sumba island – Indonesia
The dancing mangrove trees of Sumba also make a wonderful treat to watch. With just a 1 hour flight from Bali, you can arrive at this wonderful island of Sumba. This is one of the most beautiful scenes you will ever come across if in Indonesia.
If you are a photographer, then this is a must visit place you should have on the top of your bucket list. Rest others can wait. But the opportunity this place provides to the photographers is amazing. You can click them in any manner you like, making so many different compositions.
5. Barbados
This tiny coral island in the Caribbean is famous for its miles and miles of white sand beaches and cool clear emerald sea. It has some of the most elegant hotels along with quaint seaside inns and rustic windswept hideaways.
It is also the home of the famous chattel house villages. These are tidy tiny homes that are in perfect proportion to the grand house of their time. The tiny homes were build on land not owned by the inhabitants and made so that they could easily be moved if needed. That's why they are called chattel houses. Those days have passed but the tiny houses are a symbol of the past and much loved by locals and tourism alike.
These were some of the stunning photographs of some of the popular places and photographers which Bigtime Daily found out. If you have not visited these places yet, you should definitely plan for them now.
Instagram and tourism
As you can see in this BigTime Daily roundup, Instagram is a perfect match for tourism. Travel brands from hotels to destinations are finding Instagram travel accounts that match their ideology and working with them. Tourism marketers are building their own Instagram profile to engage travelers with instant photos and videos of travel lifestyle vacations.
Today almost every traveler is a smartphone photographer. They capture every aspect of tourism with real encounters and authentic images. They are the new ambassadors of travel using Instagram to spread the word and share the moment. By their efforts, Instagram has become a defacto brochure of destinations. See more about Instagram and travel here  >>>.
Jamal Antar Speaks Out About Working with Barbara Streisand in Netflix's "The Politician"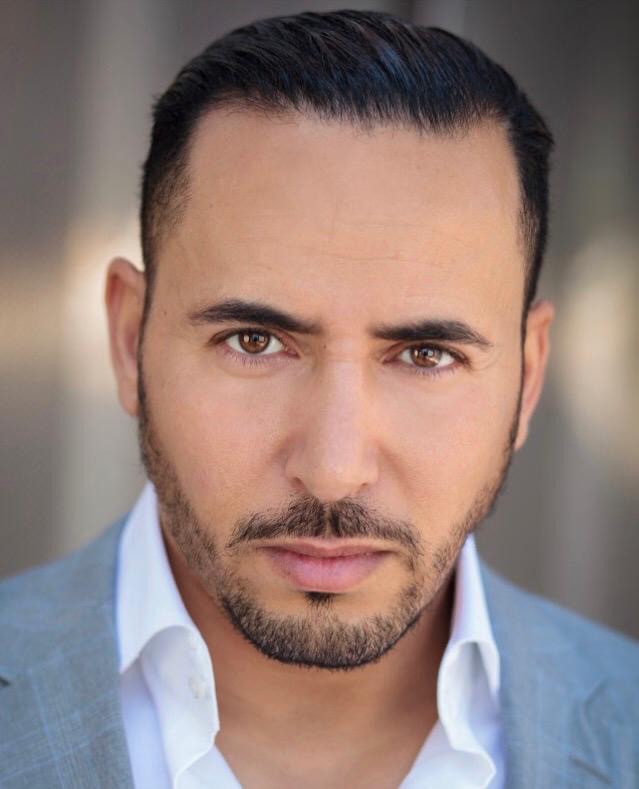 Jamal Antar is a French-Moroccan actor born on December 23rd, 1976 in Toulouse, which is in the South of France. Antar was born to Moroccan immigrant parents who worked as a property developer and housewife; together they had three children, including Antar, who is the eldest of 3 brothers. Antar grew up in a neighborhood that was on the on the rougher side, and it was in this neighborhood that he learned to develop a tough persona; this persona is similar to the many Mafioso roles that Antar is now famous for playing in a variety of different roles.
Jamal recently spoke about his experience while working on The Politician. This critically acclaimed Netflix show is a comedy-drama created from the talented minds of Ryan Murphy, Ian Brennan and Brad Falchuk, who double as executive producers along with Gwyneth Paltrow, Ben Platt and Alexis Martin Woodall. The show focuses on a wealthy Santa Barbara high schooler named Payton Hobart, played by Ben Platt; in the first season is a high school student running for student body president, but the premise of the show is to focus on a different political race that Platt's character is campaigning for every season.
The show is notable for having some famed directors for certain episodes, including Barbara Streisand. Regarding his experience filming for The Politician, Antar said: "I was honored to having Barbara Streisand as a director on The Politician [on Netflix] because she is a huge and very talented actress and movie director." After speaking about the honor of having the famous Barbara Streisand as a director, Jamal continued: " I was happy and it was an amazing experience to work on that show next to Zoey Deutch, I was the secret agent service who catching and holding her with handcuffs[.]"
Antar is one of the most well-known up and coming Moroccan actors currently working in the film and television industry today. He is well-known for his excellent dramatic work, as well as his roles which utilize his natural tough persona that is rooted in the experiences he had growing up in a rough neighborhood. His natural experiences have allowed him to create a genuine persona that shines through in every role.
In addition to his work on the aforementioned Netflix's The Politician, Antar has worked on shows such as NCIS: LA, LA'S Finest, Seal Team, and 68 Whiskey. Many of his roles are related to the mafia and similar character roles that allow Antar to embody the tough persona that he naturally developed as a child.
As Antar's career continues to develop, many in Hollywood will no doubt have their eye on this talented actor who has frequently showcased his skills in character work and dramatic acting; skills which are sure to continue to leave an impression on viewers around the world, whether they are watching his latest work in Netflix's The Politician, catching his work on older shows, or eagerly waiting to see what Jamal Antar is cast in next.