Tencent Music will probe the Global IPO Market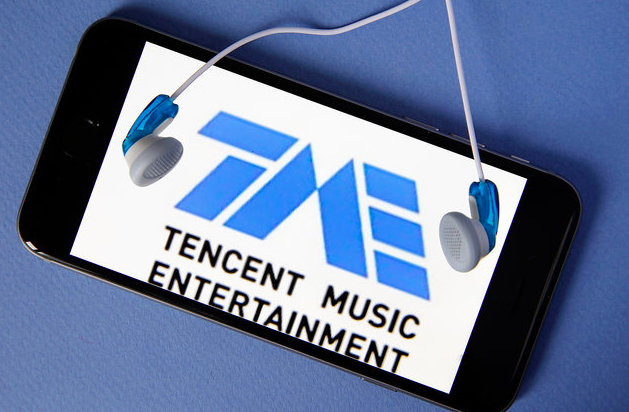 Tencent Music's public offering will serve to probe the global OPV markets. China's response to Spotify could continue with an IPO of 2 billion dollars in New York in December, according to several media articles citing sources close to the agreement.
It is a bad time of the year to sell new shares and Tencent has already rectified its plans once. Moderate treatment will confirm fears that the window for important departures is closing quickly.
The liquidation of shares worldwide has already affected the Tencent plan to get rid of its streaming branch, which is the majority owner, and which in turn is the owner of the QQ Music application. In May, the titan of games and social networks, 312,000 million euros, expected to rise up to 3,500 million euros in an agreement that would have valued Tencent Music Entertainment Group in 25,000 million dollars; they said sources close to the publication International Financial Review, by Refinitiv. The Chinese company delayed its plan to go public in October after reducing the size of the offer by half.
Tencent Music will struggle to reach Spotify's high notes
Tencent Music investors relations will struggle to reach the top notes of Spotify. The titan of social networks and games in China is going to market its streaming music branch with a valuation of up to 24,500 million dollars (21,500 million euros). Sales go up, and the unit has a new and profitable business model. However, the company's great premium over Spotify is hard to justify.
The most important music application in China originally planned to raise at least 2 billion dollars (1,800 million euros) in October, according to nearby sources. But the fall of the market worldwide, aggravated by the commercial tensions between the United States and China, caused the Tencent Music's IPO to be delayed.
The reasons for the alliance between Tencent and Spotify in music streaming
Spotify, the world's first streaming platform, and the music division of Chinese media giant Tencent, announced a mutual minority stake. For both platforms, these investments, the amount of which has not been disclosed, should allow them to strengthen their catalog and their ability to negotiate licenses with the music production companies. What reassure investors for possible IPOs next year for both companies?
Spotify dominates the Western market, with 140 million active users, including 60 million subscribers paying $ 10 a month minimum. Tencent, through its three platforms – KuGou, QQ Music, and KuWo – has nearly 700 million monthly users, but only 15 million of them pay for its services. However, Spotify is not present in China and Tencent Music investor relations financial results is only at the beginning of the monetization of its subscribers.
Rich content for subscribers
The example of video games shows that it becomes possible to pay small sums to Chinese consumers for better services. Tencent, at the head of the two major Chinese social networks – QQ Music and WeChat (which is close to one billion users) – is a master in this art, also showing success in online video as in reading line. This is what drives investors to buy shares of the Chinese company, whose value is close to $ 500 billion ($ 424 billion).
In music streaming, Tencent is in a particularly favorable position: its three platforms are the first three in the market. KuGou ("cool dog"), the first on the market, owes its success to China's small towns and countryside, with very popular songs that make singing in karaoke and dancing in public squares. QQ Music is more classic. KuWo is also a hit in karaoke and stands out on the live streaming of music videos.
Break Media: Giving a lifetime opportunity to up & coming artists with their entertainment company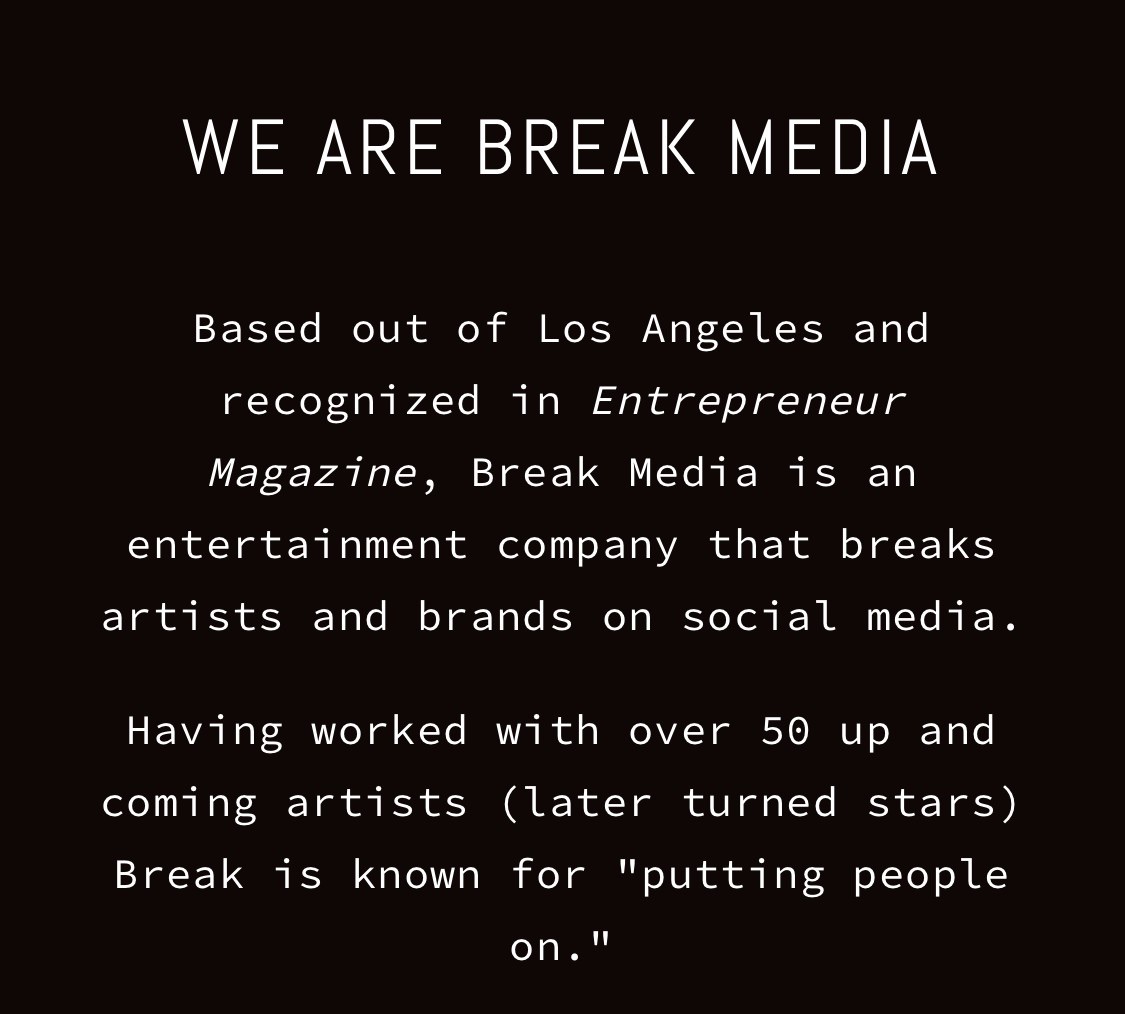 Considered to be the best in the USA, Joey Hickson's Break Media is both learning & a path-breaking platform for artists.
The way the world of social media has seen a rise, especially in the past few years is staggering. The number of people who have joined the bandwagon on social media is incredible knowing the various opportunities & admiration that the online platform offers an individual. When you are aware of such advantages of the medium, it is natural that some companies use the same to provide opportunities to clients who associate with them. Break Media by Joey Hickson is one of the best entertainment companies in the US that works for the growth & betterment of up & coming artists, athletes & influencers, who have talents that the world must know about.
Break Media is a visionary company created by Joey Hickson that provides the ultimate solutions to many artists & influencers across the world looking to get a chance of their lifetime to showcase their talents globally. Hickson, who is also a renowned social media influencer in the US, knows how to effectively use social media platforms to carve a path for talented youngsters & give them a platform which can turn out to be fruitful for their careers.
Hickson's company works for placing these talented people in front of huge audiences by helping them create an image on social media & in the outside world. The social media world is already crowded with many such similar companies & to still make a special place in the online world is something Hickson has achieved with his determination & hard work. Break Media is also unique because the work they do for influencers & artists; they do not claim any credit for their increasing popularity amongst the masses & the classes.
Today with his consistent efforts, Hickson has been able to take Break Media to the peak of the media industry, which is popularly recognised as a company that guides & supports talented artists & influencers.
Providing top services in influencer personality management, music promotion, collaborations on the agency's 350 million network & many more such amazing services, Break Media has been successful in giving a break to artists worldwide. Looking at the rate the agency is growing along with its clients, it won't come as a surprise if the agency develops many other things through social media platforms for the artists & influencers.
If you too wish to make your dreams a reality, you can connect with them on Instagram @break or can visit their
Website : breakmedia.us
Instagram : https://instagram.com/break