Tencent Music will probe the Global IPO Market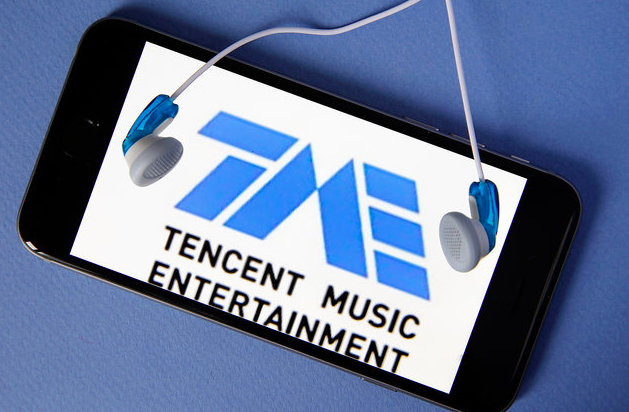 Tencent Music's public offering will serve to probe the global OPV markets. China's response to Spotify could continue with an IPO of 2 billion dollars in New York in December, according to several media articles citing sources close to the agreement.
It is a bad time of the year to sell new shares and Tencent has already rectified its plans once. Moderate treatment will confirm fears that the window for important departures is closing quickly.
The liquidation of shares worldwide has already affected the Tencent plan to get rid of its streaming branch, which is the majority owner, and which in turn is the owner of the QQ Music application. In May, the titan of games and social networks, 312,000 million euros, expected to rise up to 3,500 million euros in an agreement that would have valued Tencent Music Entertainment Group in 25,000 million dollars; they said sources close to the publication International Financial Review, by Refinitiv. The Chinese company delayed its plan to go public in October after reducing the size of the offer by half.
Tencent Music will struggle to reach Spotify's high notes
Tencent Music investors relations will struggle to reach the top notes of Spotify. The titan of social networks and games in China is going to market its streaming music branch with a valuation of up to 24,500 million dollars (21,500 million euros). Sales go up, and the unit has a new and profitable business model. However, the company's great premium over Spotify is hard to justify.
The most important music application in China originally planned to raise at least 2 billion dollars (1,800 million euros) in October, according to nearby sources. But the fall of the market worldwide, aggravated by the commercial tensions between the United States and China, caused the Tencent Music's IPO to be delayed.
The reasons for the alliance between Tencent and Spotify in music streaming
Spotify, the world's first streaming platform, and the music division of Chinese media giant Tencent, announced a mutual minority stake. For both platforms, these investments, the amount of which has not been disclosed, should allow them to strengthen their catalog and their ability to negotiate licenses with the music production companies. What reassure investors for possible IPOs next year for both companies?
Spotify dominates the Western market, with 140 million active users, including 60 million subscribers paying $ 10 a month minimum. Tencent, through its three platforms – KuGou, QQ Music, and KuWo – has nearly 700 million monthly users, but only 15 million of them pay for its services. However, Spotify is not present in China and Tencent Music investor relations financial results is only at the beginning of the monetization of its subscribers.
Rich content for subscribers
The example of video games shows that it becomes possible to pay small sums to Chinese consumers for better services. Tencent, at the head of the two major Chinese social networks – QQ Music and WeChat (which is close to one billion users) – is a master in this art, also showing success in online video as in reading line. This is what drives investors to buy shares of the Chinese company, whose value is close to $ 500 billion ($ 424 billion).
In music streaming, Tencent is in a particularly favorable position: its three platforms are the first three in the market. KuGou ("cool dog"), the first on the market, owes its success to China's small towns and countryside, with very popular songs that make singing in karaoke and dancing in public squares. QQ Music is more classic. KuWo is also a hit in karaoke and stands out on the live streaming of music videos.
Discovering The Influence of Jazz and Soul in Hip-Hop Sampling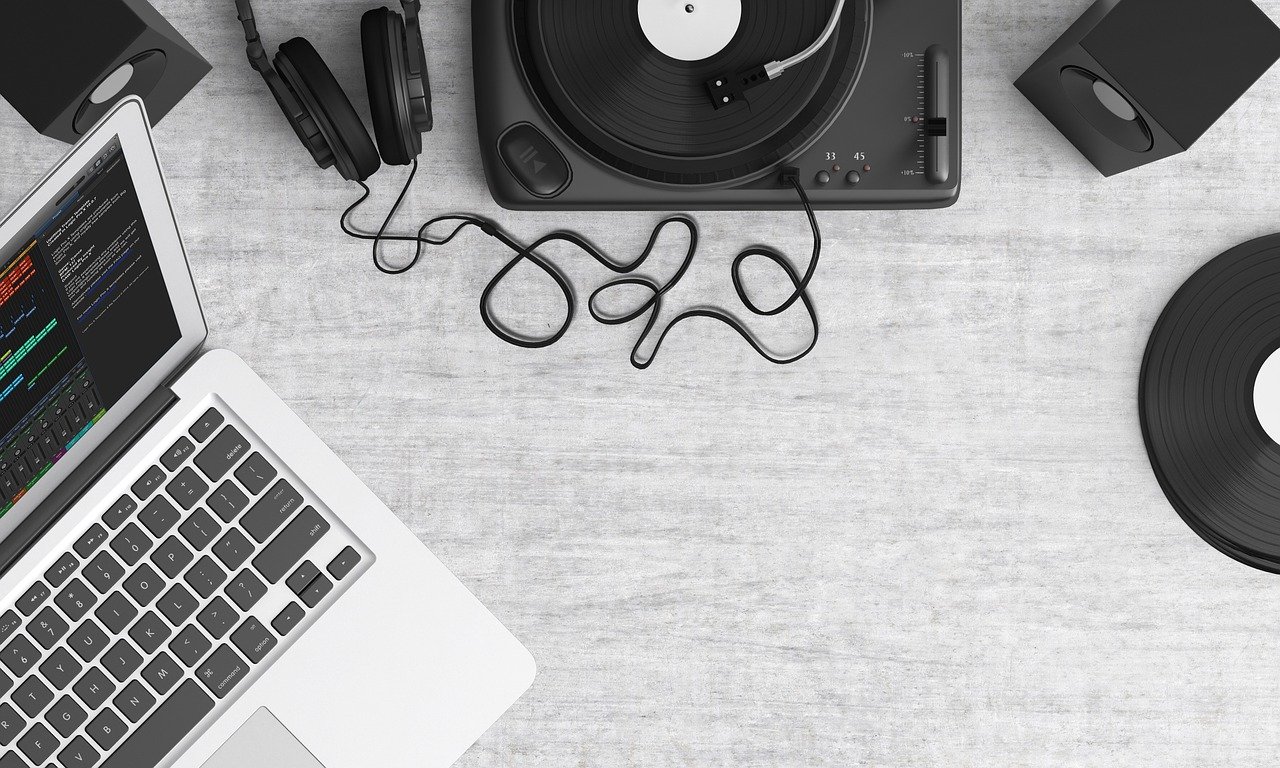 Hip-hop music has taken over the world since its ascension from the streets of the Bronx in New York City. Characterized by its unique blend of poetry, rhythm, and beats, hip-hop has produced some of the world's most iconic musicians and songs. One of the hallmarks of hip-hop music is its creative sampling techniques, which involves using snippets of music from old records to recreate new sounds. But where do these samples come from? And what has been the major influence behind hip-hop sampling?
The answer is jazz and soul music. In this blog post, we'll put jazz and soul music under the microscope as expert Benjy Grinberg explores how these genres have influenced hip-hop sampling.
Jazz Music Influence On Hip-Hop Sampling
Jazz music was a major inspiration behind the early days of hip-hop music. Jazz music was all about improvisation and freestyling, which is very much in the DNA of hip-hop. In the early days of hip-hop, DJs often looped beats from jazz records to create breakbeats, which became the building blocks of early hip-hop music. One of the most sampled jazz artists in hip-hop is none other than the legendary saxophonist John Coltrane. Coltrane's music has been sampled in countless hip-hop songs, and his influence can be felt in the music of many hip-hop icons, including Wu-Tang Clan, Nas, and Kendrick Lamar.
Soul Music Influence On Hip-Hop Sampling
Soul music, on the other hand, was all about emotion and expression. The raw, unfiltered passion of soul music was aptly captured in the sampling techniques of early hip-hop producers. One of the most sampled soul artists in hip-hop is James Brown. Brown's unique blend of funk, soul, rhythm, and blues has been sampled in countless hip-hop tracks. Brown's "Funky Drummer" has become one of the most iconic samples in hip-hop and has been used by everyone from Public Enemy and Run-DMC to Dr. Dre and Kanye West.
Jazz And Soul Music As A Source Of Inspiration For Hip-Hop Sampling
As hip-hop music evolved, so did its sampling techniques. Producers and artists began to look beyond just using samples to create beats but also as a source of inspiration for their lyrics and melodies. Jazz and soul music became fertile ground for this kind of experimentation. Artists like A Tribe Called Quest, De La Soul, and The Roots infused jazz and soul samples into their music, not just for the danceable beats but also to add depth and richness to their lyrics and melodies.
Other Examples Of Jazz And Soul Sampling
Hip-hop's rich history is peppered with countless examples of jazz and soul samples. Some of the most iconic tracks in the genre owe their existence to these tried-and-true sources. One example of hip-hop greatly influenced by these genres is "N.Y. State of Mind" by Nas. The track samples Joe Chambers' "Mind Rain," featuring a haunting and soulful beat with Nas's gritty and introspective lyrics. Another iconic track that has sampled jazz is "Electric Relaxation" by A Tribe Called Quest. The track heavily samples Ronnie Foster's "Mystic Brew," creating a hypnotic and smooth rhythm that complements Q-Tip and Phife Dawg's playful yet insightful lyrics. These songs and many more showcase the versatility and creative genius of hip-hop producers who have skillfully incorporated jazz and soul samples to create a new wave of music.
Final Thoughts
In conclusion, jazz and soul music have significantly influenced hip-hop music. Jazz represents the improvisational spirit and freestyling DNA that runs through hip-hop music, while soul represents the raw, unfiltered emotions that hip-hop music embodies. Jazz and soul music have been sampled and used as inspiration by countless hip-hop producers and artists, and their influence can be felt in the music of some of hip-hop's most iconic names, from Wu-Tang Clan, Nas, and Kendrick Lamar to Public Enemy, Run-DMC, Dr. Dre, and Kanye West. According to Benjy Grinberg, without jazz and soul music, hip-hop music would not be what it is today – a global phenomenon that has influenced not just music but also fashion, art, and culture.