Tencent Music will probe the Global IPO Market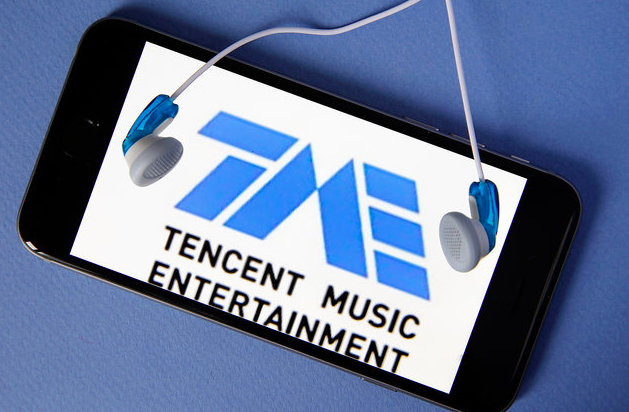 Tencent Music's public offering will serve to probe the global OPV markets. China's response to Spotify could continue with an IPO of 2 billion dollars in New York in December, according to several media articles citing sources close to the agreement.
It is a bad time of the year to sell new shares and Tencent has already rectified its plans once. Moderate treatment will confirm fears that the window for important departures is closing quickly.
The liquidation of shares worldwide has already affected the Tencent plan to get rid of its streaming branch, which is the majority owner, and which in turn is the owner of the QQ Music application. In May, the titan of games and social networks, 312,000 million euros, expected to rise up to 3,500 million euros in an agreement that would have valued Tencent Music Entertainment Group in 25,000 million dollars; they said sources close to the publication International Financial Review, by Refinitiv. The Chinese company delayed its plan to go public in October after reducing the size of the offer by half.
Tencent Music will struggle to reach Spotify's high notes
Tencent Music investors relations will struggle to reach the top notes of Spotify. The titan of social networks and games in China is going to market its streaming music branch with a valuation of up to 24,500 million dollars (21,500 million euros). Sales go up, and the unit has a new and profitable business model. However, the company's great premium over Spotify is hard to justify.
The most important music application in China originally planned to raise at least 2 billion dollars (1,800 million euros) in October, according to nearby sources. But the fall of the market worldwide, aggravated by the commercial tensions between the United States and China, caused the Tencent Music's IPO to be delayed.
The reasons for the alliance between Tencent and Spotify in music streaming
Spotify, the world's first streaming platform, and the music division of Chinese media giant Tencent, announced a mutual minority stake. For both platforms, these investments, the amount of which has not been disclosed, should allow them to strengthen their catalog and their ability to negotiate licenses with the music production companies. What reassure investors for possible IPOs next year for both companies?
Spotify dominates the Western market, with 140 million active users, including 60 million subscribers paying $ 10 a month minimum. Tencent, through its three platforms – KuGou, QQ Music, and KuWo – has nearly 700 million monthly users, but only 15 million of them pay for its services. However, Spotify is not present in China and Tencent Music investor relations financial results is only at the beginning of the monetization of its subscribers.
Rich content for subscribers
The example of video games shows that it becomes possible to pay small sums to Chinese consumers for better services. Tencent, at the head of the two major Chinese social networks – QQ Music and WeChat (which is close to one billion users) – is a master in this art, also showing success in online video as in reading line. This is what drives investors to buy shares of the Chinese company, whose value is close to $ 500 billion ($ 424 billion).
In music streaming, Tencent is in a particularly favorable position: its three platforms are the first three in the market. KuGou ("cool dog"), the first on the market, owes its success to China's small towns and countryside, with very popular songs that make singing in karaoke and dancing in public squares. QQ Music is more classic. KuWo is also a hit in karaoke and stands out on the live streaming of music videos.
Party Comedy Movies that are an absolute must-watch!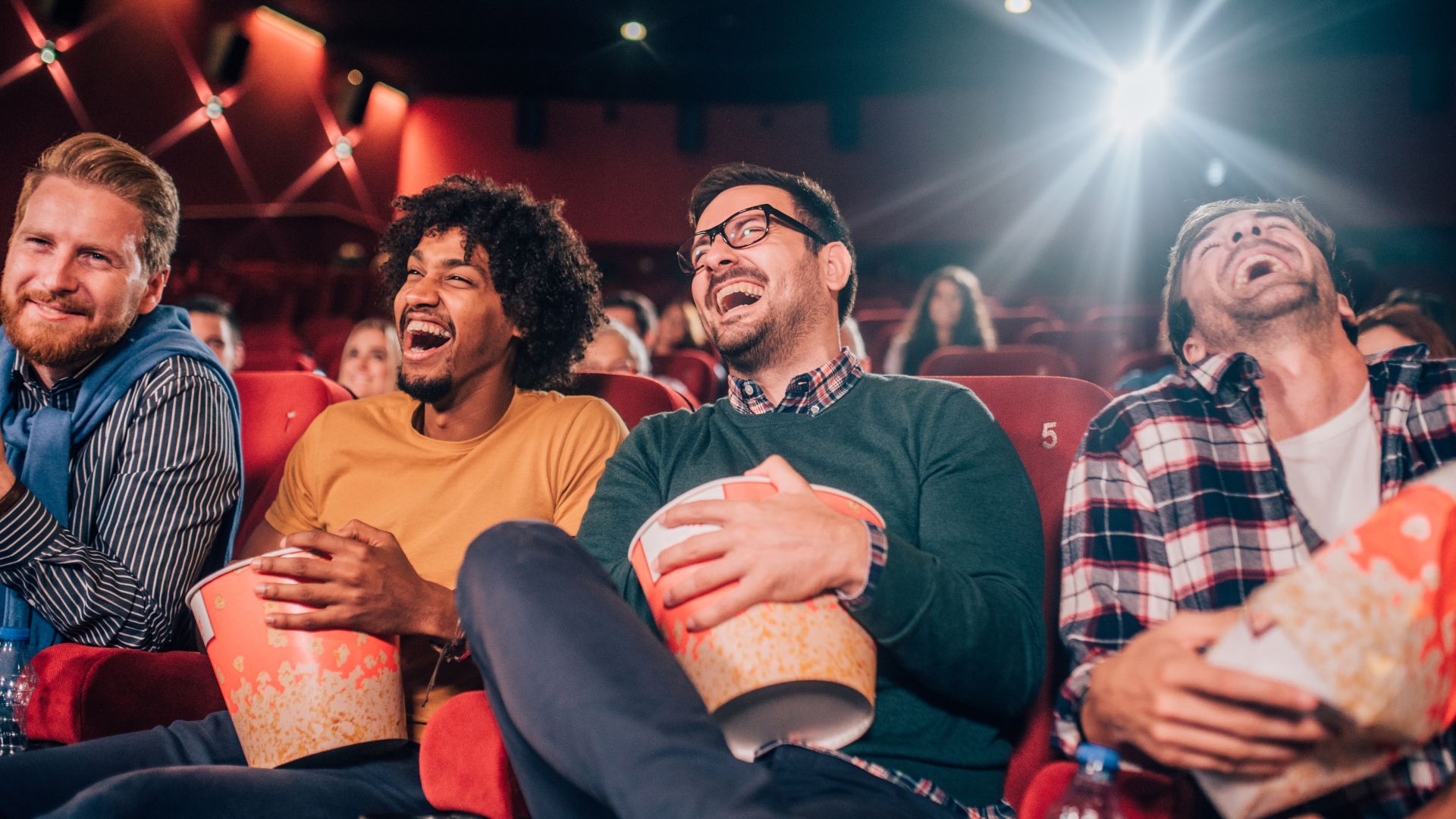 If you can't spend a weekend partying, why not dive into some movies that are centred around partying. Even better when humour is involved. Stay tuned as we jump into some party comedy movies that are not the ones to miss!  
The Hangover 
On a list revolving around party comedy movies, it's only right that we begin with the original movie of one of the most popular movie franchises we have seen to date. The first Hangover movie was the origin of The Hangover's success as it followed the storyline of four friends embarking on a trip to Sin City for Doug's bachelor party. However, when events take a turn for the worst and Doug appears to be missing, it's up to his brother-in-law, Alan, and two best friends Phil and Stu to find him. But, when retracing their steps, they are shocked at the events that unfolded the night before the disappearance! 
Neighbors 
When Mac and Kelly begin their life as new parents to their daughter Stella, they slowly convert to their new lifestyle and ditch their old partying habits. However, to throw a spanner in the works, they are greeted by new neighbours next door, which…also happens to be a college fraternity, and we all know what comes along with that! Partying, partying, and more partying. In an attempt to compromise and hopefully keep the large group of boys on their side, Mac and Kelly prove that they are cool parents. However, it's not long before the fraternity, which consists of Zac Efron and Dave Franco, begins to bend the rules causing a feud between the two parties. Highly entertaining and hilarious, this film is a must-watch!  
21 Jump Street 
When high school students, Jenko and Schmitt reunite after high school as members of the Police Academy, the pair are assigned a high school scheme to infiltrate the setting and find the origination of a new street drug on the scene. Becoming students to carry out the task, the duo, played hilariously by Jonah Hill and Channing Tatum, begin to start high school life again, and surprisingly, take completely alternative routes from their previous high school experience. Making friendships, building relationships, and partying with their fellow students along the way, there is never a dull moment in this fast-paced, action-packed comedy. Check it out today! 
Superbad 
Revolving entirely around the partying and alcohol scene, Superbad is one film that will always keep us laughing endlessly. Oh, and we think that may be something to do with the cast that includes Jonah Hill, Seth Rogen, Christopher Mintz-Plasse, Michael Cera, and Emma Stone, as well as many others! Hill and Cera star as two best friends, Seth and Evan who cause carnage at a typical high school house party. With cops who disobey the rules, drunk antics and a fake ID with the name "McLovin", this 2007 masterpiece is timeless. 
American Pie 
American Pie is certainly not a party comedy movie that will be loved by all. With crude and inappropriate scenes, this movie is nonetheless comedy gold. When a group of five divergent high school friends all attempt to lose their innocence before one another, the competition begins to get serious. With the senior prom as their task deadline date, each of them goes through severe embarrassment and public humiliation to complete the task at hand. Oh, and you don't even want to know where the name of the film originated from! Check out this fun, party-orientated film today, the cast will certainly not let you down that's for sure! 
We Are Your Friends 
Not only does this film have a hit playlist to go alongside the party comedy movie setting, but it also displays the struggles of being a beginner in the music industry. When Cole, a young college dropout, played by Zac Efron, makes his big break with DJ, James Reed, he finally gets somewhere with his career. However, after a few bust-ups including an intimate moment with Reed's girlfriend, played by Emily Ratajkowski, he returns to normality and his three best friends. To his surprise, they are all attempting to move on with their lives outside of the party lifestyle. Don't fret, the film does have a positive ending! 
Project X 
It would only be acceptable to end the list with one of the wildest on-screen parties we have ever seen, the famous, Project X. When high school friends, Thomas, Costa, and J.B plan to throw a party for Thomas' 17th birthday, they worry that the party will be a flop due to their unpopularity. However, it is, in fact, the complete opposite, and one of the craziest parties ever. Picture this, a flash Mercedes in a pool, surrounding trees and homes on fire, and someone in the oven, shall we say anymore? For a more intense watch, make sure to check out this film on a flat-screen, wall-mounted TV. You may even feel like you are there! Click here for TV wall mounting services.