Tencent Music will probe the Global IPO Market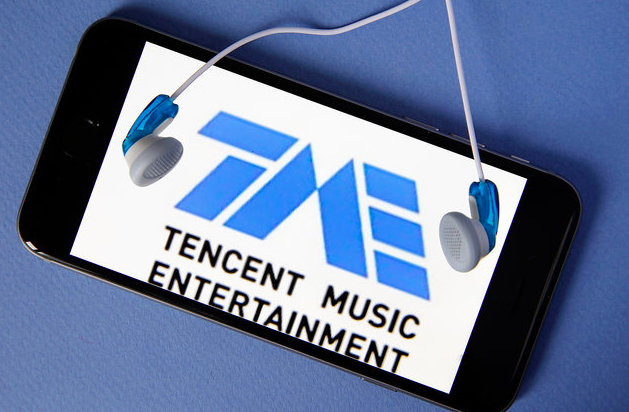 Tencent Music's public offering will serve to probe the global OPV markets. China's response to Spotify could continue with an IPO of 2 billion dollars in New York in December, according to several media articles citing sources close to the agreement.
It is a bad time of the year to sell new shares and Tencent has already rectified its plans once. Moderate treatment will confirm fears that the window for important departures is closing quickly.
The liquidation of shares worldwide has already affected the Tencent plan to get rid of its streaming branch, which is the majority owner, and which in turn is the owner of the QQ Music application. In May, the titan of games and social networks, 312,000 million euros, expected to rise up to 3,500 million euros in an agreement that would have valued Tencent Music Entertainment Group in 25,000 million dollars; they said sources close to the publication International Financial Review, by Refinitiv. The Chinese company delayed its plan to go public in October after reducing the size of the offer by half.
Tencent Music will struggle to reach Spotify's high notes
Tencent Music investors relations will struggle to reach the top notes of Spotify. The titan of social networks and games in China is going to market its streaming music branch with a valuation of up to 24,500 million dollars (21,500 million euros). Sales go up, and the unit has a new and profitable business model. However, the company's great premium over Spotify is hard to justify.
The most important music application in China originally planned to raise at least 2 billion dollars (1,800 million euros) in October, according to nearby sources. But the fall of the market worldwide, aggravated by the commercial tensions between the United States and China, caused the Tencent Music's IPO to be delayed.
The reasons for the alliance between Tencent and Spotify in music streaming
Spotify, the world's first streaming platform, and the music division of Chinese media giant Tencent, announced a mutual minority stake. For both platforms, these investments, the amount of which has not been disclosed, should allow them to strengthen their catalog and their ability to negotiate licenses with the music production companies. What reassure investors for possible IPOs next year for both companies?
Spotify dominates the Western market, with 140 million active users, including 60 million subscribers paying $ 10 a month minimum. Tencent, through its three platforms – KuGou, QQ Music, and KuWo – has nearly 700 million monthly users, but only 15 million of them pay for its services. However, Spotify is not present in China and Tencent Music investor relations financial results is only at the beginning of the monetization of its subscribers.
Rich content for subscribers
The example of video games shows that it becomes possible to pay small sums to Chinese consumers for better services. Tencent, at the head of the two major Chinese social networks – QQ Music and WeChat (which is close to one billion users) – is a master in this art, also showing success in online video as in reading line. This is what drives investors to buy shares of the Chinese company, whose value is close to $ 500 billion ($ 424 billion).
In music streaming, Tencent is in a particularly favorable position: its three platforms are the first three in the market. KuGou ("cool dog"), the first on the market, owes its success to China's small towns and countryside, with very popular songs that make singing in karaoke and dancing in public squares. QQ Music is more classic. KuWo is also a hit in karaoke and stands out on the live streaming of music videos.
D KIRK pulling in crowds with his sensational rap music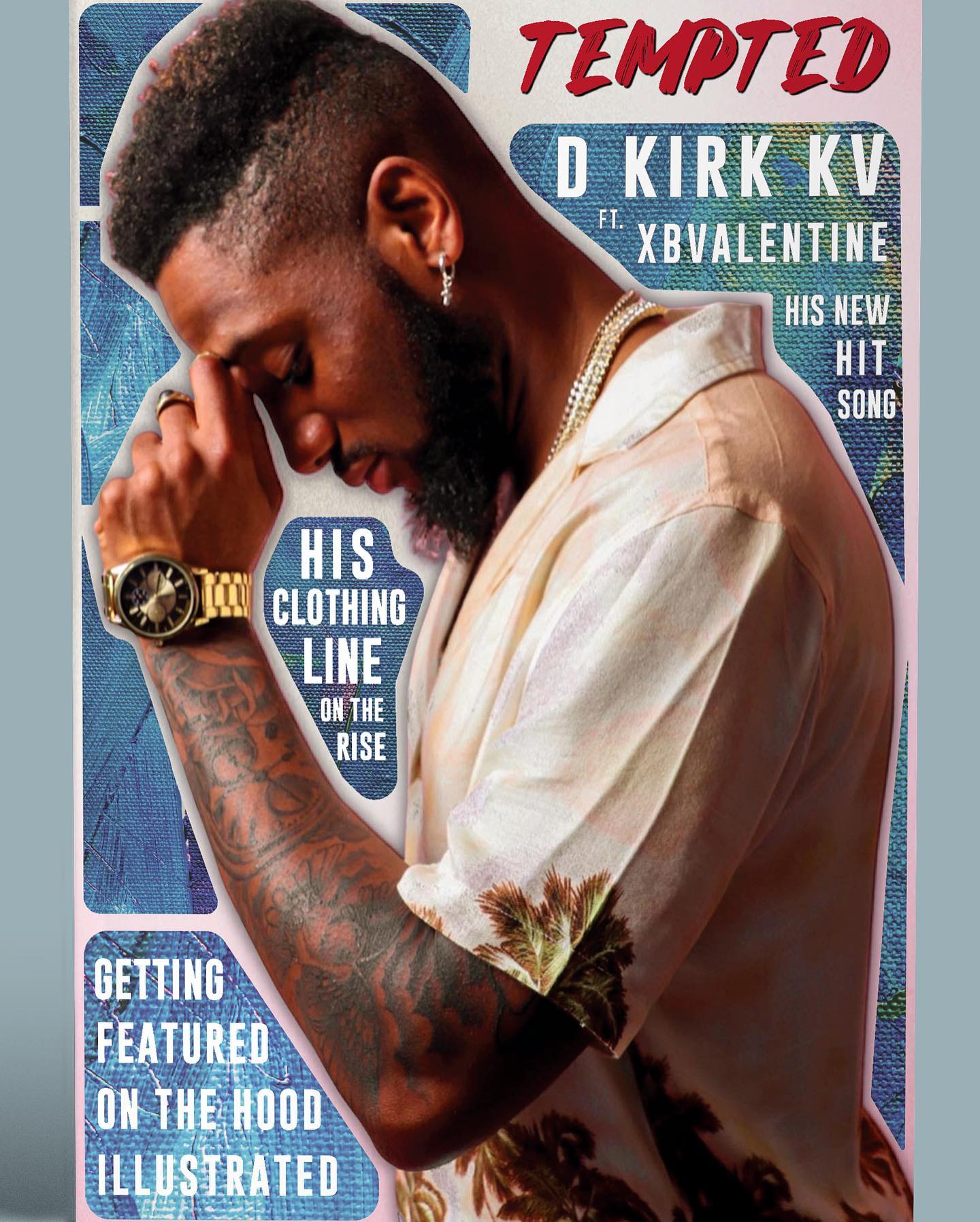 DKIRK KV is a name that doesn't need an introduction among hip-hop music lovers anymore. The rapper has made a mark in the music industry in a very short time thanks to his phenomenal music-producing skills. 
DKIRK KV's exceptional musical talent comes from his childhood. The US rapper's father was a DJ who played all around the world. Hence, the music star had early access to music and its different sounds. The artist says, "My ears were engulfed by the sounds of Nelly, LL Cool, Michael Jackson, and Seal Paul." 
The half Jamaican and half American singer hails from Philadelphia, Pennsylvania. He says that music officially came into his life in 2013. Kirk shares that he developed a love for the flows and rhythms of music, and set out to make his own mark in the music world. He is aware that his music has a great following already amongst youngsters and new rappers who see him as a solid role model. Even his contemporaries look at him with respect and admiration.
The rapping star describes his genre as rap and his style of music as dance hall. DKIRK KV himself has a list of people he wants to collaborate with. He says that those on the top of his list are Chris Brown, Tyga, Kid Ink, Big Sean and Tory Lanez. Even though each one of these artists have different vibes and music styles, D Kirk KV wants to get their guidance and be able to experience their process of creating music from up close. In a sense, all these artists are the rapper's ideal musicians!
However, Kirk's biggest inspiration is the Notorious B.I.G. The hip-hop star says that he can relate to BIGGIE in a lot of ways; he loves how much BIGGIE's music is about culture and never giving up in life. He says that he's learnt that one must constantly keep pushing themselves if they want to grow as an artist and make their name in the music industry.
One thing that he loves about music is that it is so personal and individualistic. One can pour their personality into their music and bring forward different perspectives through their sound. Nobody is restricted to only one sound, which makes the process of producing music and songs much more enjoyable. 
Sharing his goals for 2023, the rapper says that he wants to accomplish all his dreams and become a top choice musician. He says that it would be a dream cum true if he were on the BET Cypher list, which is a great recognition for a hip-hop artist! When asked what would he be doing if he were not a musician today, DKIRK KV says that he probably would have been a professional fitness trainer if he were not giving his all to music.  
At the moment, Kirk is working hard at building his influence on social media by making reels, having photoshoots, and engaging with his followers. However, it's not only music that keeps this musician busy. Outside of music, DKIRK KV has a clothing line called D&J clothing. He is currently working on expanding the clothing line with his business partner. He plans to expand his clothing line to multiple locations. 
D Kirk sees himself having released multiple albums, gone on various music tours; and having dropped collaborations with his favourite artists in the next five to ten years. He believes in "being a smart business man with constant success". When asked how he would adjust to being away from home while touring for an extended period, the musician says that while it might be difficult initially since he loves following a routine, he thinks he would adjust quickly too. He says that he has waited for this success for a long time and worked really hard at it, so he is looking forward to enjoying it.
Talking about his brand new song named Tempted Ft xBvalentine, Kirk says, "This song has a very different type of sound that puts you in the mood to dance all night". The hip-hop and R&B singer is available on all social media channels as D Kirk (KV).