Gopal Dutt's "The Fact Pro" page is a Pro between lots of Cons on Social Media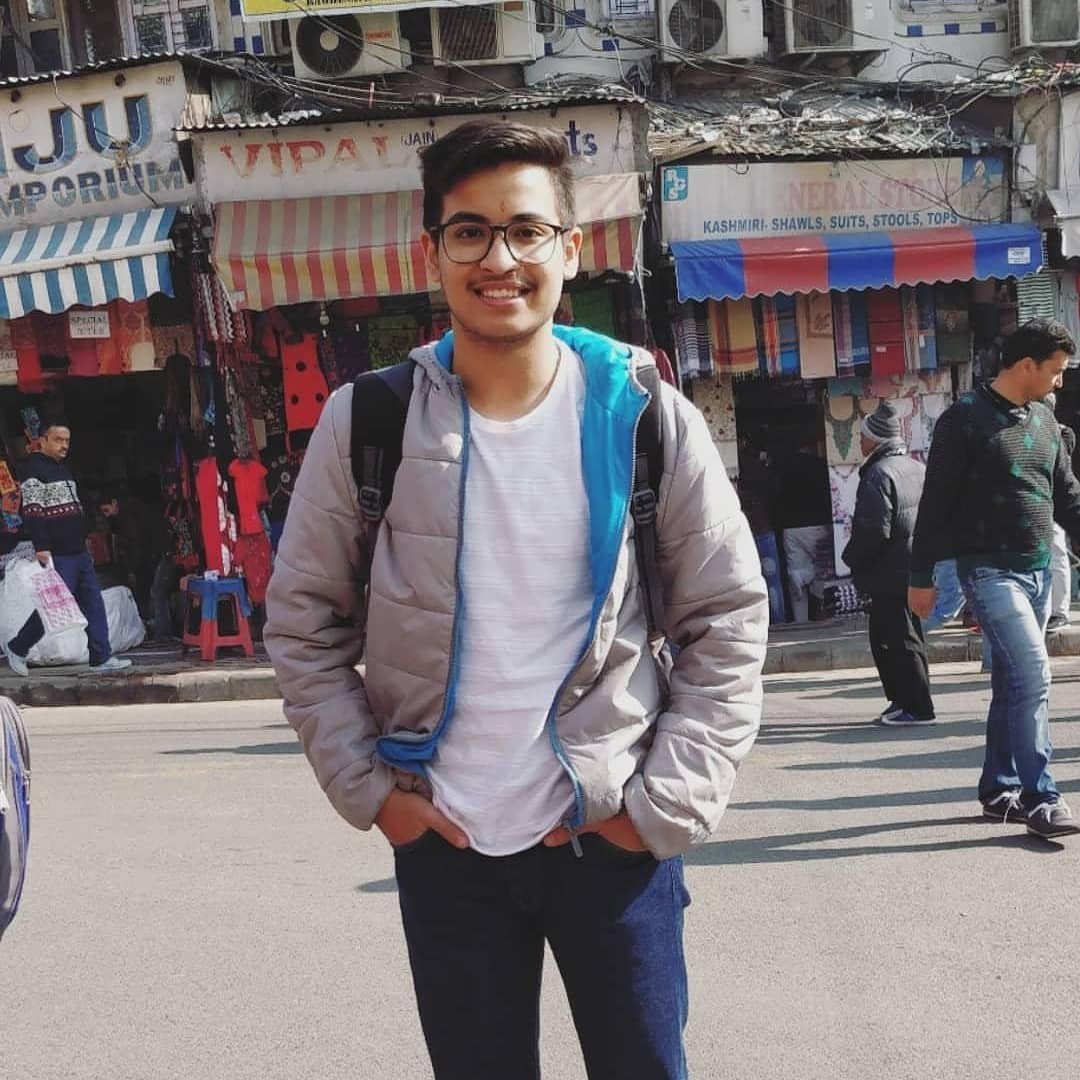 "The fact Pro" page on Instagram is flowing with a lot of positivity from the past two years, which our Indian Social Media needs. Most of the people on Social Media today are busy circulating a lot of fake news and making it viral. This is one of the biggest cons of this media. But amidst that, "the fact pro" page on Instagram has established high standards by using social media like a real "PRO" and sharing real news on this media.
Unfortunately, it has become a trend to blame social media for every false viral news because many people today are using this medium evilly, and that has influenced this society badly.
But the way Gopal Dutt has been influencing people through Instagram, has proven to be the correct way. He made "the fact pro" page on Instagram to enlighten people with the right news and motivate them to do the same thing by sharing it with others.
Gopal's focus has always been in promoting real news on social media from the time he started his page on Instagram. His page is doing a great work by pushing accurate report to the users of this channel.
On analyzing his social media work, it has come to the notice that his efforts through his page has helped people in improving their relationships and bringing the real news to the general public of India and the world. He is also promoting other people through his page who are doing some influential work. This has helped them to gain popularity and inspire more people through the medium of his "The Fact Pro" page. Over the course of time, this page has succeeded in changing the mind set of several people.
While in today's time, a lot of cases of fake news and misusing of personal pages to promote stars have come in the limelight, the page by this particular personality, Gopal Dutt, has proven to be a boon. He encourages innovative people and their skills to support them on a more prominent platform. According to Gopal, he does not wish to earn from his page, which has helped in keeping his page free from any fake news or promotions.
Break Media: Giving a lifetime opportunity to up & coming artists with their entertainment company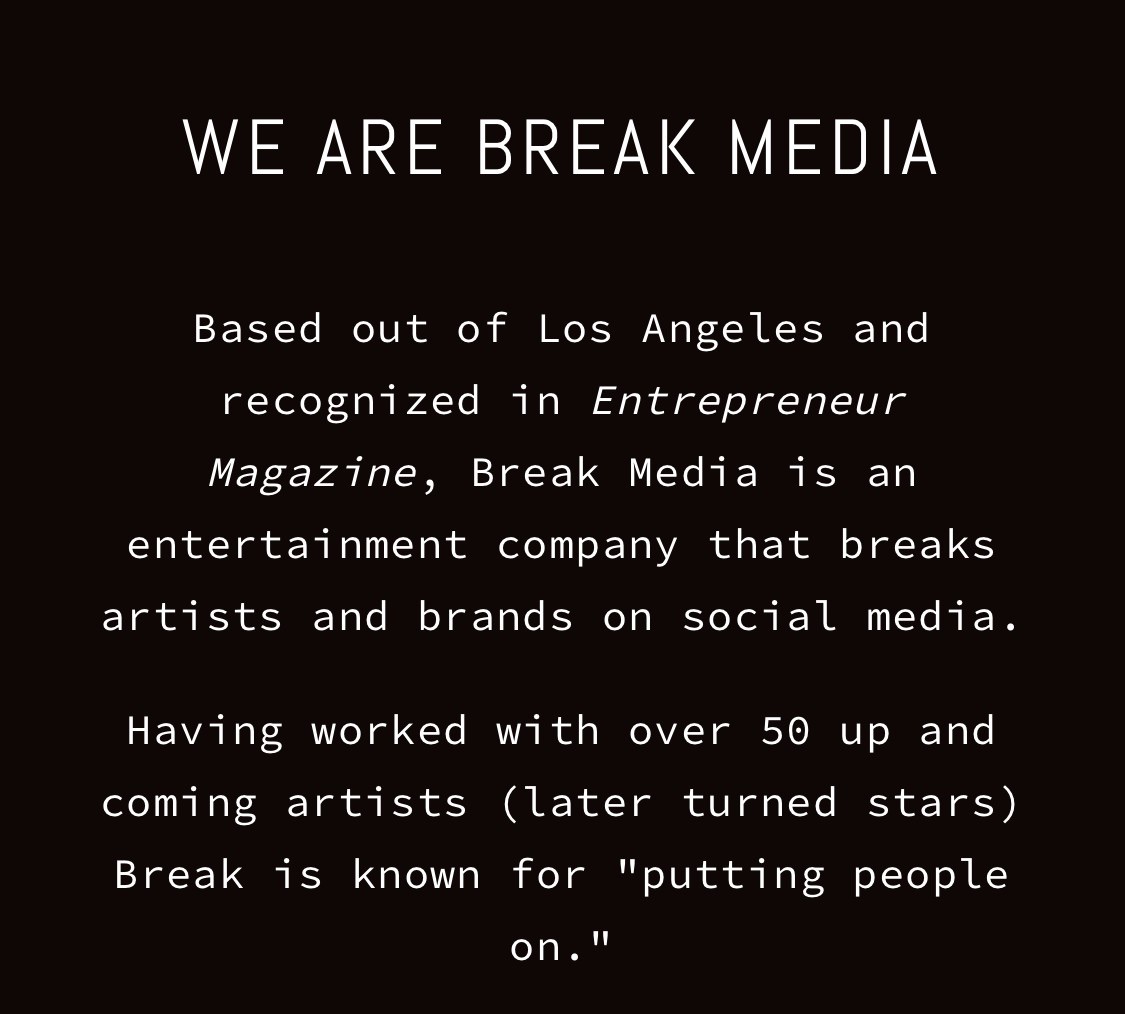 Considered to be the best in the USA, Joey Hickson's Break Media is both learning & a path-breaking platform for artists.
The way the world of social media has seen a rise, especially in the past few years is staggering. The number of people who have joined the bandwagon on social media is incredible knowing the various opportunities & admiration that the online platform offers an individual. When you are aware of such advantages of the medium, it is natural that some companies use the same to provide opportunities to clients who associate with them. Break Media by Joey Hickson is one of the best entertainment companies in the US that works for the growth & betterment of up & coming artists, athletes & influencers, who have talents that the world must know about.
Break Media is a visionary company created by Joey Hickson that provides the ultimate solutions to many artists & influencers across the world looking to get a chance of their lifetime to showcase their talents globally. Hickson, who is also a renowned social media influencer in the US, knows how to effectively use social media platforms to carve a path for talented youngsters & give them a platform which can turn out to be fruitful for their careers.
Hickson's company works for placing these talented people in front of huge audiences by helping them create an image on social media & in the outside world. The social media world is already crowded with many such similar companies & to still make a special place in the online world is something Hickson has achieved with his determination & hard work. Break Media is also unique because the work they do for influencers & artists; they do not claim any credit for their increasing popularity amongst the masses & the classes.
Today with his consistent efforts, Hickson has been able to take Break Media to the peak of the media industry, which is popularly recognised as a company that guides & supports talented artists & influencers.
Providing top services in influencer personality management, music promotion, collaborations on the agency's 350 million network & many more such amazing services, Break Media has been successful in giving a break to artists worldwide. Looking at the rate the agency is growing along with its clients, it won't come as a surprise if the agency develops many other things through social media platforms for the artists & influencers.
If you too wish to make your dreams a reality, you can connect with them on Instagram @break or can visit their
Website : breakmedia.us
Instagram : https://instagram.com/break