Billie Lee Quits Vanderpump Rules saying I'm Sick of Working with Bullies!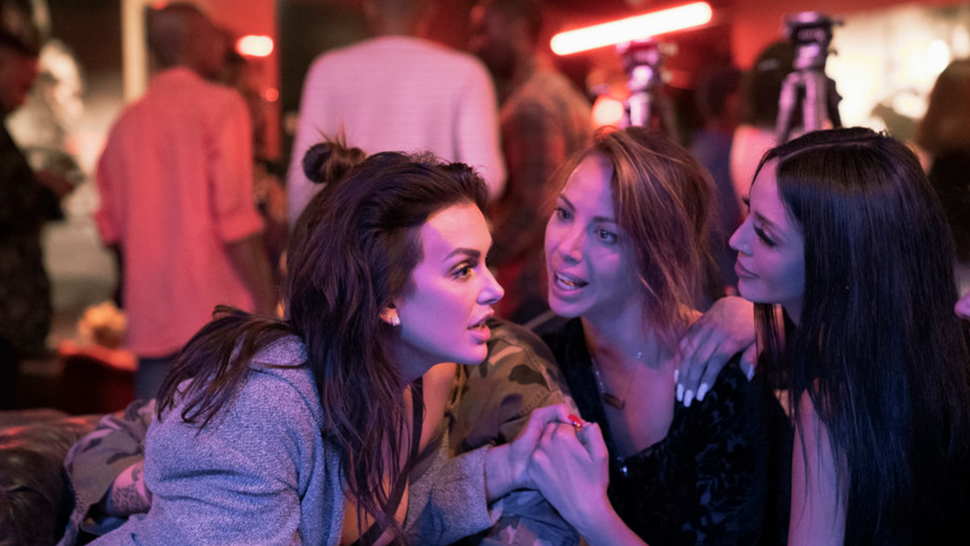 The ongoing series of Vanderpump Rules has entered its eighth season. The show has reached to a stage where mostly reality shows starts to show signs of age. Producers are trying to combat this phenomenon by experimenting with new cast members. Alas, the new additions haven't fared well so far. To add on to it recently hostess Billie Lee has refrained from continuing further and officially bitten the dust.
It was reported in Radar Online that SUR hostess Billie Lee has taken a firm decision to leave the show immediately after just two seasons on VPR. An insider informed Radar that Billie has stopped filming for the upcoming season 8 last week onwards.
Billie Lee from Vanderpump Rules explains that she was having a really hard time with the disrespect and negative thoughts overall from the show and also from some of her co-stars. Apparently she is sick of all the bullies and the backlash that she is continuously receiving on social media."
The insider also informed that Lisa did try to convince Billie to stay on the show and keep growing with them but could not succeed in it. "Lee is always welcome back on Vanderpump Rules" says Lisa.
According to the insider, with this call-off, Lee is hoping that it would be the beginning of a new stage in her career. She has decided to do her own thing now and is trying to pitch her own show.
Billie was roped in Vanderpump Rules to bring a little diversity to the mayo-white series being the show's first transgender cast member. Unfortunately from the very start only, she clashed with co-stars most notably Katie Maloney and Lala Kent. The entire cast of Vanderpump is very appealing to everyone including each other. They have a good track record with regard to the LGBTQ community.
With this quit, Billie Lee joins James Kennedy, Vail Bloom and Whoever Scheana Is F–king This Season, on the list of failed new additions to the cast of Vanderpump.
Moy Baun is New York's Next Star
Moy Baun is an artist from Queens, New York, and he's climbing his way to the top of the music scene. His unique style takes inspiration from both reggae and hip hop. With a consistent and creative approach, he has been able to grow his following day by day. His latest single, "Chances", is gaining traction on Youtube and is looking to hit one hundred thousand views soon.
Moy Baun had his start in music as a DJ, but later on, he decided to become a rapper. He says that music is a form of therapy that has helped him through some of his most difficult moments and hopes to help others feel a sense of appreciation and motivation no matter what they are facing.
Growing up in Queens with his mother was no easy task, but he is grateful for his experience as it made him the man he is today. He's a go-getter, he knew that if we wanted to be successful in life, he would have to take a chance. To this day, he remains positive and is appreciative of what he has: " You gotta focus on the blessings you got and the positivity that's around you. There are always people who have it worse than you do, so be grateful and take advantage of the opportunities you do have."
"Chances" take you through his journey of success and describe the ups and downs of life. His success goes to show that if you are willing to take the risk and believe in yourself, it will pay off. Keep an eye out for Moy Baun, his unmatched energy, original flow, and hustle will keep him on the music scene for a long time.