Jeff Charleston throws major shade at Reece Thomas- the new Husband of his ex-wife Reagan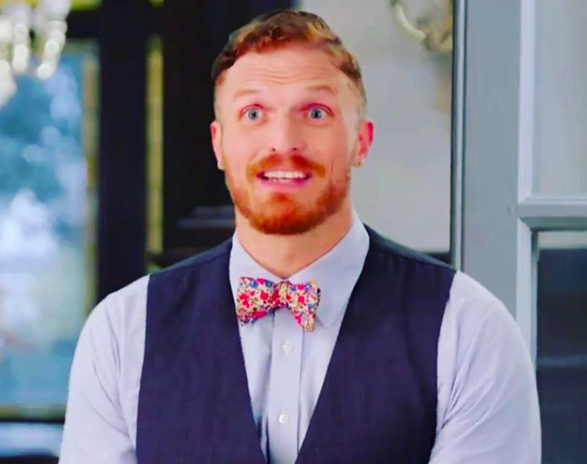 Southern Charm New Orleans star Jeff Charleston and his wife Reagan Charleston got divorced and ended their six year marriage. Not all marriages last for ever.
After the divorce Reagan could manage to find love again. This time Reagan had nuptials with her college sweetheart Reece Thomas. Recently the two of them are blessed with a baby girl.
Several fans of Southern Charm Star Jeff Charleston were shocked with the quick move on of Reagan from Jeff. Reagan was fortunate and within no time of the split she found love again. The fans are of the opinion that the dynamics of this new couple is not great. Apparently it seems that Jeff also has a few words of choice for Reece Thomas. Jeff just tries to pretend that he is happy and always puts on friendly face in public.
Reagan and Jeff parted their ways because the couple was having many ups and downs. The fans were unaware about how bad things really were for the couple. Reagan Charleston had always tried to hide their marital problems.  When she was open for discussion she wrote a tweet which read as – "the only reason I didn't talk about how messed up our marriage was because it was embarrassing. Also I didn't know what to do and how to take it forward. Neither I nor Jeff was happy. There was a constant volatility and turbulence in our house. We were getting miserable day by day."
During a Bravo preview Jeff Charleston told Reagan that – "he was suffering from some mental illnesses when he got head injuries in the NFL. He did not know how to cope with them and thus went through extreme depression.
But whatever has to happen did happen. They had to split. Now that Reagan is remarried to Reece Thomas and also has a baby girl from him, Jeff has some view points about Reece which he made public.
Though Jeff always tries his best to appear neutral but in an interview with RealityBuzz TV, he spoke his heart out and mentioned that "he will just highlight some facts about Reece and leave it at that. To begin with – Reece seems to drink a lot and has a gambling problem where he lost his house as well. Reece proposed his lady in a horse stall, etc."
Baltimore Based Rapper, TrevMoMatic's Voice is Elevating him as International Artist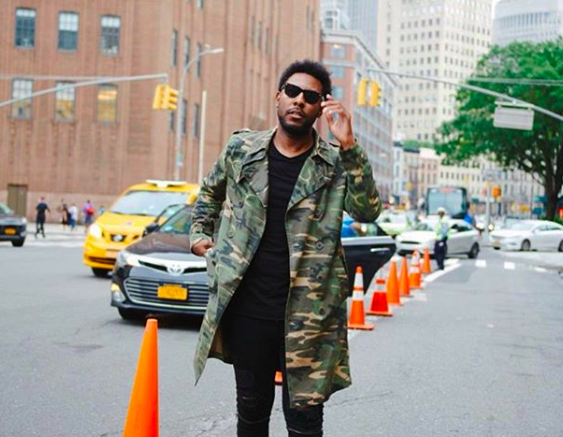 Born Trevor Arnett in Baltimore, Maryland, rap artist TrevMoMatic is creating music that evokes a spectrum of emotions. He is reaching worldwide popularity due to his rap style, international collaborations, and tracks that span over multiple genres – including hip hop and trap to electro-pop and afro-beats. His sound is establishing a global appeal and is elevating him as an artist we all need to pay attention to.
One of the reasons behind TrevMoMatic's popularity is that he is open to rap on all sorts of tracks like he did on his song "Almost" where he raps over electronic drums and synths as he looks into difficult periods of his life.
In 2018, the Bill & Melinda Gates Institute and Bill & Melinda Gates Foundation sponsored a song called "We Are Family" that is focused on addressing global health issues. This project was led by TrevMoMatic and includes notable collaborations with artists like Yvonne Chaka Chaka, Avril Nyambura, Knowless Butera, Xenia Franca, Navz-47, and Otuck William. Later that year, TrevMoMatic again teamed up with singer Otuck William and together they released the track "More Than Love". This song is stuffed full of rhythmic Afropop, hip-hop, and melodious R&B elements.
As of this year, he has remixed Wikid's very popular "Soco" track which is getting an immense level of popularity among streaming platforms. With this he is creating a momentum to catapult a successful long-term music career. Currently, he resides in New York City and is working on various projects. In the near future he hopes to work with other African artists such as Davido, Burna Boy, Victoria Kimani, Nasty C, and Octopizzo as well as Indian artists like Divine, Naezy, Emiway Bantai, and Ananya Bhat.