Bob Myers of Skyl Discusses Social Media – Disrupt or be Disrupted: The New Hollywood Blvd?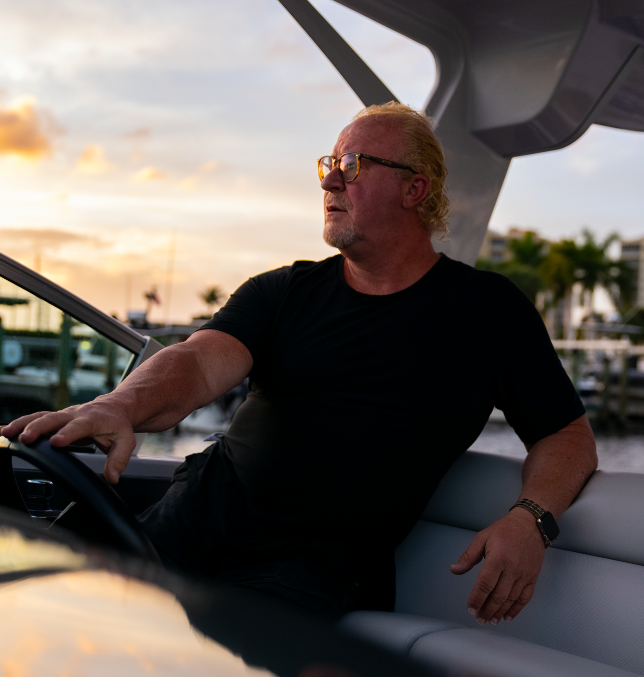 The lines between entertainment and technology have never been more blurred than today's social media-driven society. Whether it's JoJo Siwa (listed on the Time's 2020 Most Influential People) or launching the careers of YouTubers like Liza Koshy (with over 18 million Instagram followers and 17 million YouTube subscribers) crossing over into mainstream film, these social media powerhouses are arguably the new Hollywood elite. Millennial entertainment is not the entertainment of the past!
So what is it about social media that incubates both talent and fandom that is enough to rival and overpower the stardom of Hollywood and mainstream entertainment?
Arguably one of the primary reasons that social media platforms such as TikTok, YouTube, and Instagram are becoming "The New Hollywood Blvd" is the potential for authenticity (organic) and effective self-promotion.
According to Social Media Today, the popularity of social media in our society, "comes down to a basic human desire to really connect with others and to be part of a community." Social media platforms are reshaping what it means to be a celebrity or entertainer, with many traditional Hollywood agencies now securing top digital creators as a mainstay of their talent roster.
Savvy marketers and advertisers are also taking note of this shift in the industry. We are seeing them move away from partnerships with "traditional" Hollywood celebrities, and engaging with digital influencers and social media stars who have an unparalleled reach and audience engagement. This move is real, disruptive, and must be recognized by traditional media curators. This includes both traditional studios as well as the onslaught of new streaming services.
Even Hollywood stars like Will Smith, Kevin Hart, and Dwayne "The Rock" Johnson, authentically utilize their social media platforms, connect, and converse with their fans and followers. This includes posting videos, pictures, live streams, and even personally direct messaging or responding to comments from fans. The opportunity to see the "real" person behind the star, their day-to-day life, and perhaps even hear back, is unrivaled in mainstream media where teams of publicists and managers exist. Having a strong social media presence and fanbase is arguably an essential requirement for stars to build and maintain their stardom. 
Social media combined with new and interesting technologies supporting innovative new ways to engage will be the difference between today's media mongols and the future media disruptors. "Disrupt or be Disrupted," is a phrase commonly used by Myers. Myers offers his final advice, "Choose your path but the journey is unavoidable."
Bob Myers
Bob Myers, tech industry veteran with over 30 years of experience in entrepreneurship and intrapreneurship, is the current Chairman of SKY LLC and the previous CEO and founder of Pillar Technology, now Accenture (ACN). SKYL is a next-generation incubator that helps entrepreneurs and intrapreneurs scale startups by providing partners to enhance their vision. Myers is also the founder of the FORGE Innovation Centers. Myers has helped create technology such as OnStar and contributed to the development of autonomous vehicles.
The Benefits Of Staff Training And Development In Geriatric Care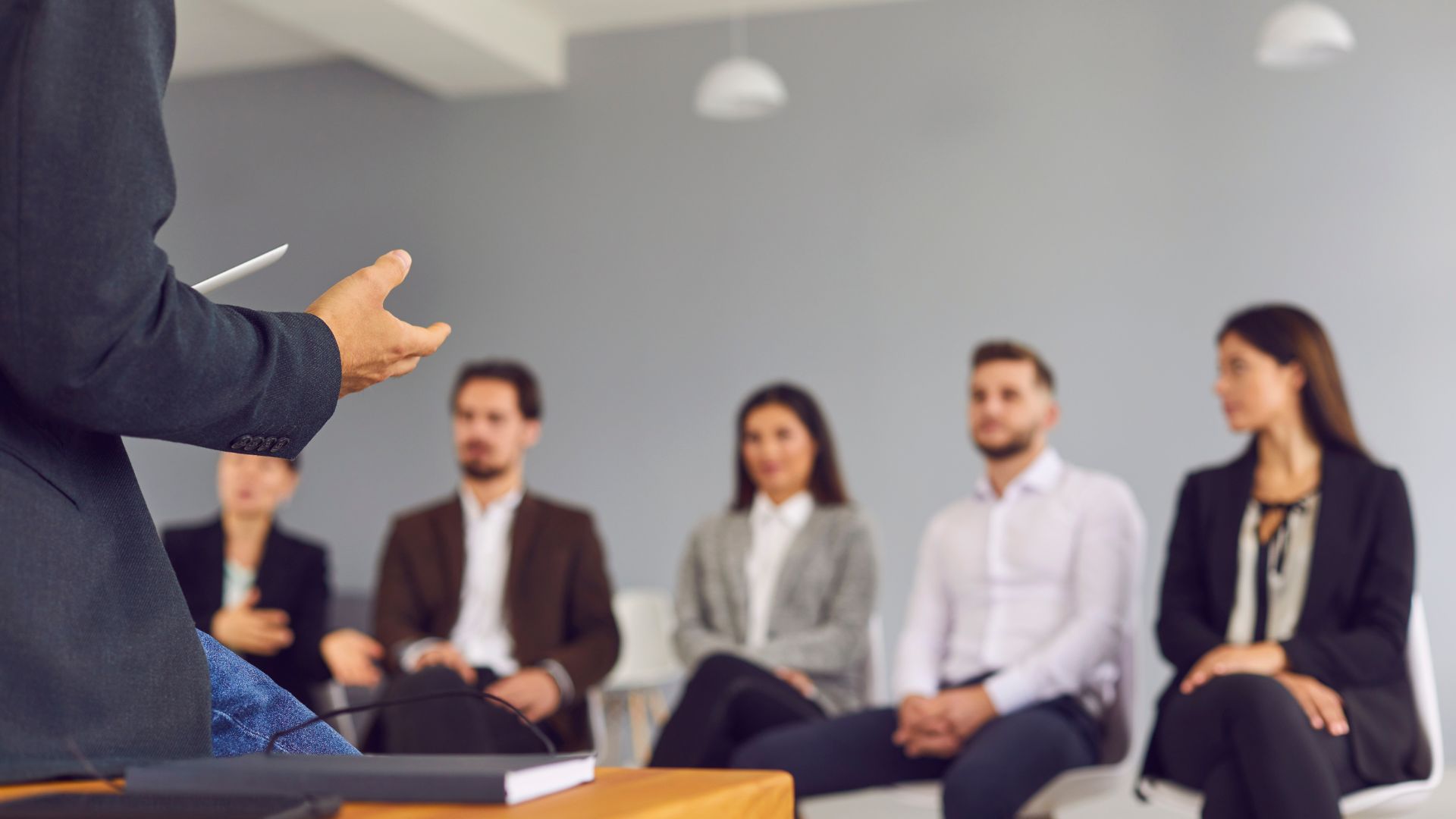 Staff training and development are critical in the senior care industry to ensure high-quality care for elderly patients. As the population ages, the demand for senior care is increasing, and the quality of care provided by staff can significantly affect patients' physical and mental health. Therefore, business owners must invest in staff training and development to ensure optimal patient care and achieve business success. Lisa Winters, New York City, explores the benefits of staff training and development in geriatric care.
Enhance Patient Care
The primary focus of senior care is to provide quality care to elderly patients, and staff training and development contribute to this aspect significantly.
Properly trained staff understand the unique needs of elderly patients, such as medication management, mobility assistance, and specialized therapy. Training ensures staff knows the latest techniques and best practices for geriatric patients.
Staff development also helps employees recognize factors that affect an elder's physical and mental health, enabling them to provide personalized care.
Better Healthcare Outcomes
Proper staff training and development can lead to better healthcare outcomes for seniors. Employees who understand managing chronic health conditions can provide better care and help prevent complications.
Additionally, staff who are trained in fall prevention can reduce the number of falls that occur in the facility, leading to reduced hospitalizations and improved resident health.
Improve Staff Productivity
Training and development allow employees to learn new and refine old skills, making them more productive in their work. Regular training sessions help employees stay updated with new tools or procedures that could help them perform their job more effectively.
Increased productivity eventually translates into better patient care, reduced employee turnover, and improved business operations.
Retain Employees
Staff development programs give employees a sense of career development, vital to retention. Opportunities to advance and broaden their skills through training can motivate employees to stay within the company.
Employers can benefit from reduced staff turnover, improved productivity, and a stable workforce.
Increased Staff Confidence
Training and development can increase employee confidence by providing new skills and knowledge to perform their job correctly.
When properly trained, employees are more willing to take on new responsibilities and more challenging tasks, avoiding mistakes that can lead to poor patient care or safety hazards. Confidence in their abilities improves staff morale, leading to better teamwork and more effective operations.
Improved Communication
Effective communication is crucial in senior care, as employees must work together to meet the needs of residents.
Staff training and development can improve communication skills, helping staff members communicate effectively with residents, families, and coworkers. Improved communication can improve care coordination, increase resident satisfaction, and reduce misunderstandings.
Compliance With Regulations
The geriatric care industry is highly regulated to safeguard patients and the staff. Refresher training on regulatory requirements is essential to avoid violations that could harm patients and result in significant fines.
Training and development around sensitive issues such as patient confidentiality or infection control can also ensure that staff follows the established guidelines, protecting patients from harm.
Reduced Costs
Although investing in staff training and development may seem expensive, it can result in cost savings in the long run when well-trained staff is better equipped to identify potential issues before they become significant problems, reducing the need for expensive interventions.
Improved Reputation
Providing high-quality senior care requires a team of well-trained and knowledgeable staff. When staff are well-trained and developed, this can lead to an improved reputation for the organization providing the care.
Families and seniors are more likely to trust an organization that invests in its staff and provides quality care.
Conclusion
Lisa Winters, New York City, believes staff training and development are central to the success of geriatric care facilities. Investing in employee education can improve patient care and business operations, increase employee retention, higher employee morale, and adherence to regulatory compliance. Business owners should prioritize staff training and development to ensure optimal patient care and provide a supportive work environment.