Breastfeeding Is Challenging – But There Are Ways To Make It Easier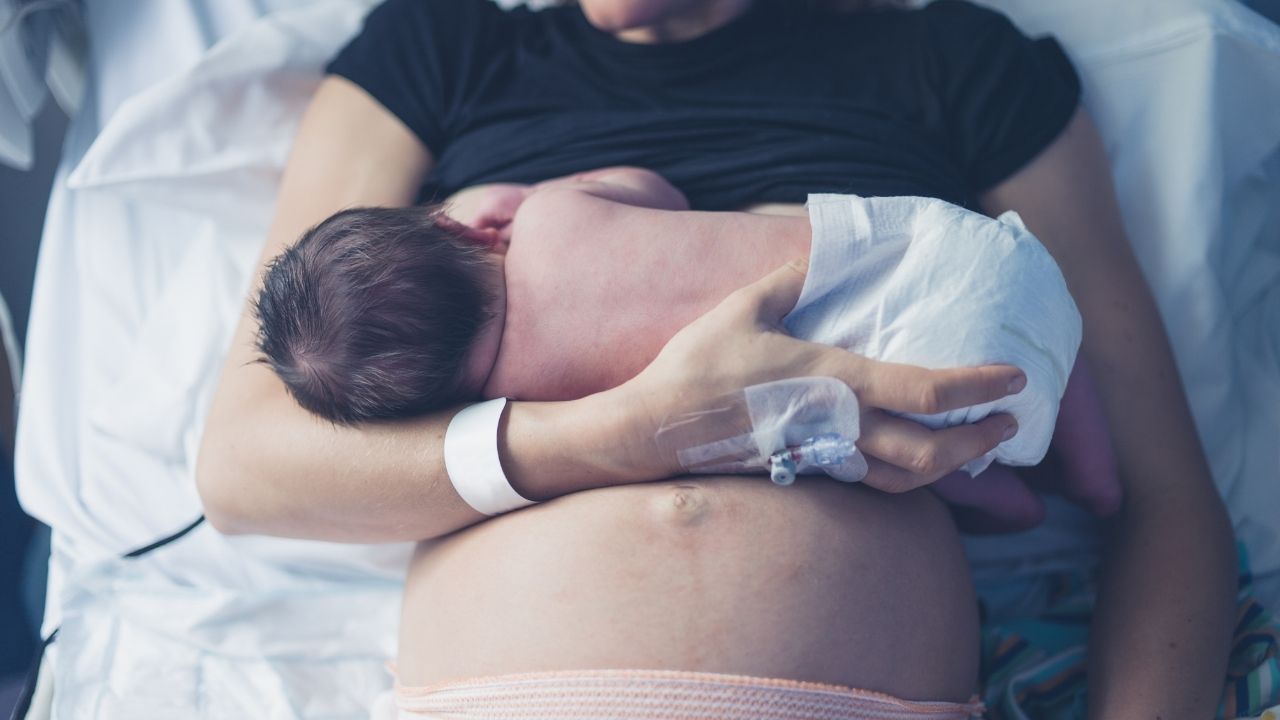 Experts recommend breastfeeding for the first year of life, including exclusively for the first six months, but according to the CDC, only about 35% of infants are still breastfeeding by their first birthday, and only 25% are breastfed exclusively until age 6 months. That's no surprise, though, when we consider how challenging breastfeeding is on its own, and how much more difficult society makes it. In fact, hitting any of these landmarks is an achievement, but the good news is that there are also ways to make breastfeeding easier.
Don't Wait
It's a myth that you'll only be able to breastfeed if you start immediately after birth, but doing so can make it easier. That's because your infant's nervous system is actually wired to seek out the breast in the hours after birth. Attempting a first feeding during this time, then, can encourage a natural latch and make subsequent feedings easier. 
Invest In A Pump
Just because you're breastfeeding, that doesn't mean that you have to handle every feeding on your own. In fact, you shouldn't. Instead, look into getting an insurance-covered breast pump and choose a storage system that lets you keep extra milk on hand. This will be particularly handy if you're going back to work, but can also help you manage engorgement without wasting milk. If you really find yourself overrun with extra ounces, there are milk banks where you can donate excess breastmilk.
Buy Some Bottles
If you've got a breast pump, you're obviously also going to need some bottles, and there are many different kinds on the market, but what kind you choose isn't as important as you might think. Though some doctors recommend particular bottle designs for breastfed infants, the reality is that every baby is different and, since nipple confusion is a myth, you don't have to worry about your bottle choice conflicting with breastfeeding. Plus, as any new mother can tell you, the most important thing about choosing bottles is that it means your spouse can take a few nighttime feedings and you can get a little sleep.
Develop A Routine
It's important to develop a pumping routine if you're going back to work while breastfeeding, but even if you're staying at home, having a schedule can make things easier on your body. Many experts recommend beginning to pump around week 2 or 3 after birth and introducing a bottle around the same time. This will ensure that your baby is comfortable taking a bottle even if it's not necessary yet – that way they won't go on hunger strike for daycare or grandma or whoever takes over childcare when you're away. 
Know Your Rights
It's important to know your rights as a breastfeeding mom, especially when pumping at work, but this also applies in other settings. Not only do you have a right to a private, non-bathroom place to pump at work, but you also have a right to feed your baby anywhere your baby has a right to be. That includes everywhere from restaurants and playgrounds to places of worship, and no one should tell you otherwise.
Breastfeeding is a serious commitment, but it's also a beneficial and worthwhile one that contributes to your baby's health and your relationship, so it's worth considering what steps will help you navigate the process. Often, that means ensuring you have the right tools to help you navigate the process. 
Breastfeeding can be complicated, yes, but at least the solutions for making it more manageable are simple.
Rodents & pests in your Framingham home? Call an exterminator!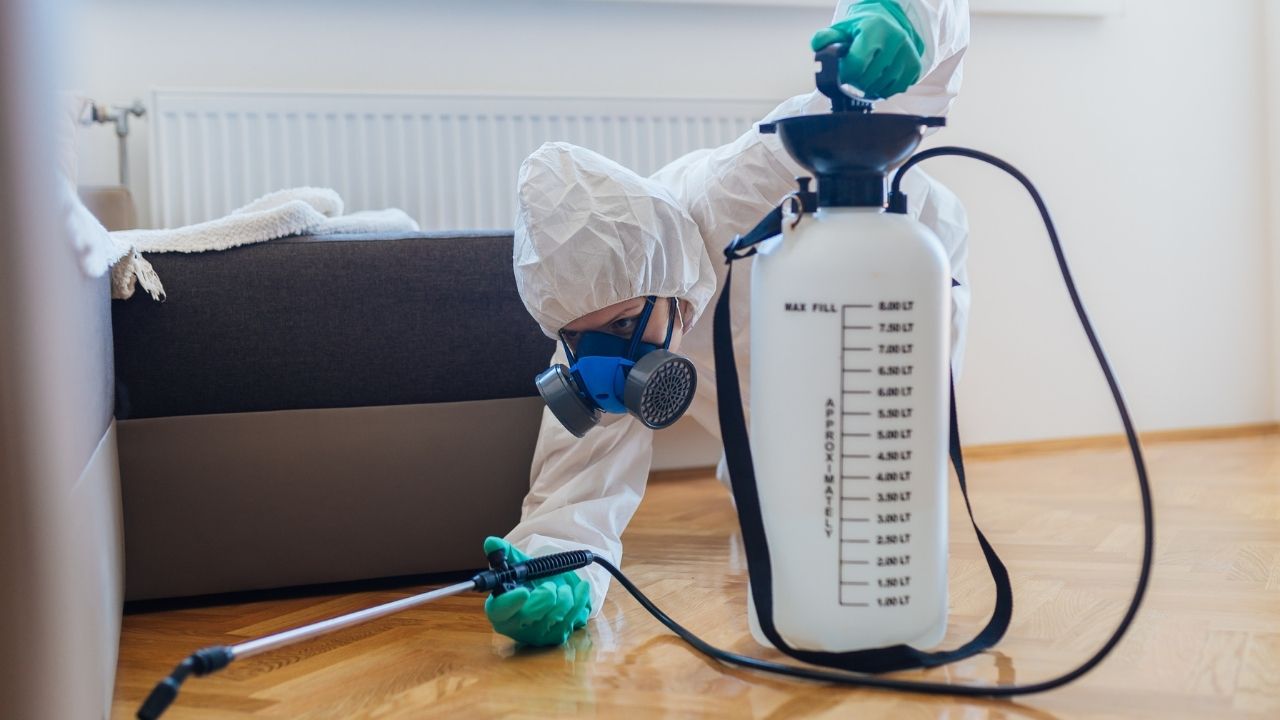 Unexpected pest problems are every homeowner's ultimate nightmare. Besides the health concerns related to the presence of pests at home, there are other concerns, such as damage to the house. There are many reported cases where pests and rodents have caused structural damage to properties. If you have found signs of pest infestation in your Framingham home, the first step should be about calling an exterminator. Here are some quick facts worth knowing. 
Why call professional services?
Do not try the DIY pest control products and hacks that are flooding the internet. While ready-to-use products can kill a few visible pests on the surface, these don't really fix the problem. For that, you need a professional Framingham pest control company. Professional exterminators know what it takes to handle every situation, and depending on the service, you can even expect a warranty on the job. Exterminators also know what kind of pesticides they need to use, which will be safer for the environment and other animals. 
How to find the best exterminator in Framingham?
Start by checking for reviews. A local pest control company that claims to be the best in Framingham will have enough reviews. If needed, you can ask for references too. Also, check if the company has a good rating from the Better Business Bureau. 

Are they licensed, bonded, and insured? Every pest control company must be licensed, and at the least, they should have workers' compensation and liability insurance. Ask the company if they have an in-house team of bonded pest control experts. 

Get a written quote. You need to get an estimate for the job in writing, only after they have inspected your house and entire property. Ask them about the possible problems at hand, and the written quote should be the final one, with no room for extras. 

Job guarantee is important. There are situations, where the first pest control treatment may not be enough. In such cases, you need to have the job guarantee that the exterminator will fix the problem without any extra charges. 

Types of pesticides used. Ask the pest control company if they are using safe pesticides and chemicals. Wherever possible, stick to safe products that are unlikely to have a major impact on soil and environment. 
Check online now to find more on top companies for pest control in Framingham and don't forget to call some of their references.