Breastfeeding Is Challenging – But There Are Ways To Make It Easier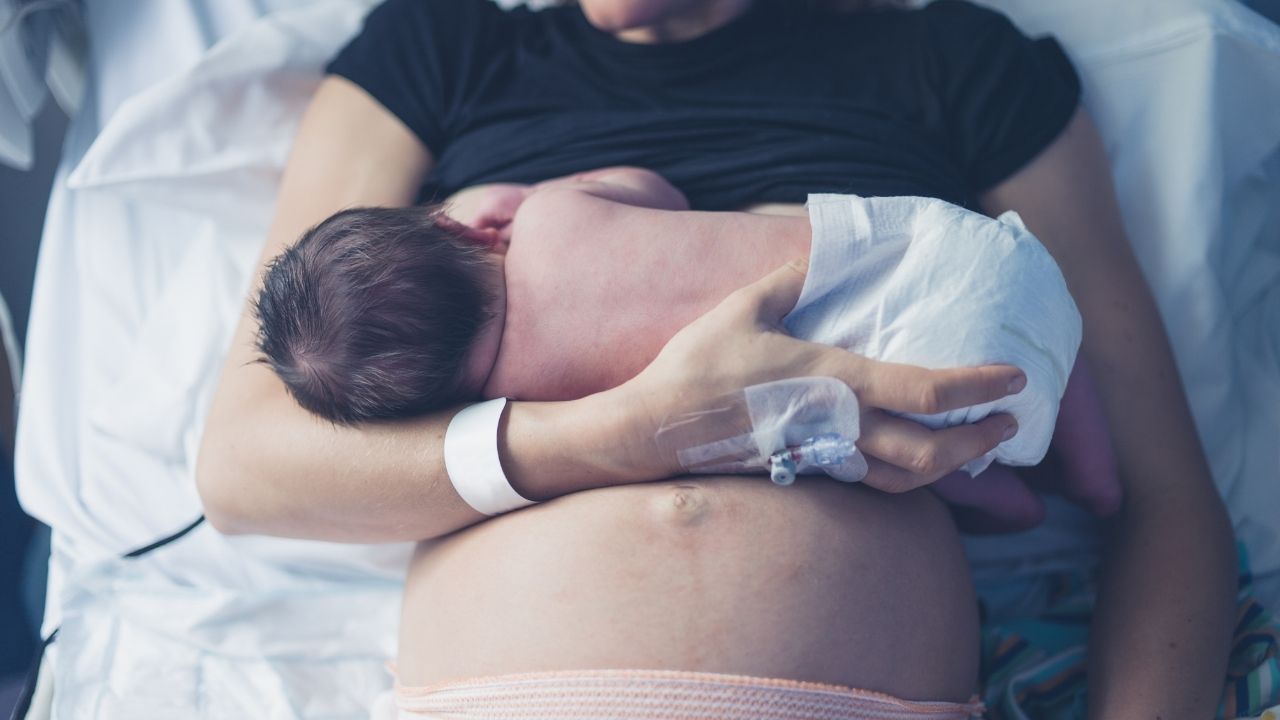 Experts recommend breastfeeding for the first year of life, including exclusively for the first six months, but according to the CDC, only about 35% of infants are still breastfeeding by their first birthday, and only 25% are breastfed exclusively until age 6 months. That's no surprise, though, when we consider how challenging breastfeeding is on its own, and how much more difficult society makes it. In fact, hitting any of these landmarks is an achievement, but the good news is that there are also ways to make breastfeeding easier.
Don't Wait
It's a myth that you'll only be able to breastfeed if you start immediately after birth, but doing so can make it easier. That's because your infant's nervous system is actually wired to seek out the breast in the hours after birth. Attempting a first feeding during this time, then, can encourage a natural latch and make subsequent feedings easier. 
Invest In A Pump
Just because you're breastfeeding, that doesn't mean that you have to handle every feeding on your own. In fact, you shouldn't. Instead, look into getting an insurance-covered breast pump and choose a storage system that lets you keep extra milk on hand. This will be particularly handy if you're going back to work, but can also help you manage engorgement without wasting milk. If you really find yourself overrun with extra ounces, there are milk banks where you can donate excess breastmilk.
Buy Some Bottles
If you've got a breast pump, you're obviously also going to need some bottles, and there are many different kinds on the market, but what kind you choose isn't as important as you might think. Though some doctors recommend particular bottle designs for breastfed infants, the reality is that every baby is different and, since nipple confusion is a myth, you don't have to worry about your bottle choice conflicting with breastfeeding. Plus, as any new mother can tell you, the most important thing about choosing bottles is that it means your spouse can take a few nighttime feedings and you can get a little sleep.
Develop A Routine
It's important to develop a pumping routine if you're going back to work while breastfeeding, but even if you're staying at home, having a schedule can make things easier on your body. Many experts recommend beginning to pump around week 2 or 3 after birth and introducing a bottle around the same time. This will ensure that your baby is comfortable taking a bottle even if it's not necessary yet – that way they won't go on hunger strike for daycare or grandma or whoever takes over childcare when you're away. 
Know Your Rights
It's important to know your rights as a breastfeeding mom, especially when pumping at work, but this also applies in other settings. Not only do you have a right to a private, non-bathroom place to pump at work, but you also have a right to feed your baby anywhere your baby has a right to be. That includes everywhere from restaurants and playgrounds to places of worship, and no one should tell you otherwise.
Breastfeeding is a serious commitment, but it's also a beneficial and worthwhile one that contributes to your baby's health and your relationship, so it's worth considering what steps will help you navigate the process. Often, that means ensuring you have the right tools to help you navigate the process. 
Breastfeeding can be complicated, yes, but at least the solutions for making it more manageable are simple.
Change Your Life Spells – Life Changing Spells That Work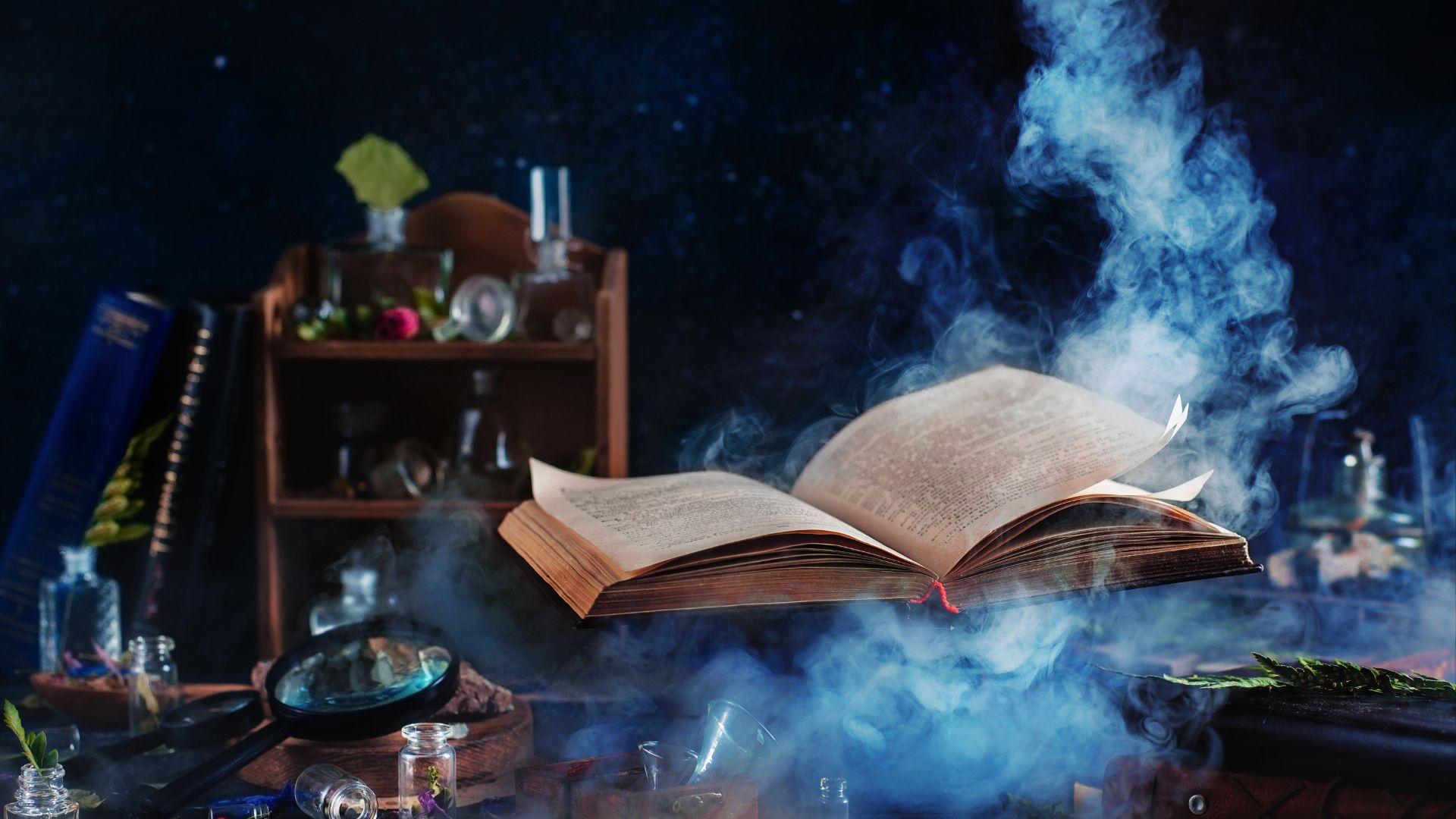 If you are looking to enhance your life through the art of spell casting, then there is a correct way to do it. Casting a spell yourself can work, however the majority of the time people do not get results. The best way to go is to have a professional coven perform the casting to ensure the best results. When you have a group of experienced witches and warlocks casting a spell on your behalf, the results tend to be strong because everyone is putting their energy into the universe with intentions to produce a specific outcome. This outcome can be a variety of different things such as bringing two people back together again, increasing finances, bring luck and positive energy into your life and protect you from negative energy.
Changing your life in 2023 can begin with having a professional spell cast to bring the change you desire to fruition. Who is the best spell caster to perform a life changing spell? Warlockmagicspells.com has a coven of 18 experienced members that assist in the casting of every spell. Some spells take a few nights to cast. How long does it take to get results from a spell? The time frame varies from person to person but this specific coven says that it takes 3 days to 90 days to get results. What happens if you are unhappy with the results after 90 days? They offer a promise guarantee that if you are unhappy with the results of your spell after 90 days then they will recast it and add extra energy into your spell work to make it stronger. 
Case Results
We tested the results of the spells cast by the members of warlock magic spells. The first person we interviewed told us about her story. "My fiancé of 5 years reconnected with his ex-girlfriend from high school after running into her at his work. They had an affair for a short period of time before he told me that his feelings were changing. He said that he still loved her and needed to see where this goes. I was devastated because we were planning a wedding and he just gave up! We didn't have any major problems prior to him running into his ex and she just ruined everything! I reached out to Daniel from warlock magic spells and had a return and bind spell cast. He told me that it would speed up their relationship where it would fizzle out fast and the problems that they had in the past that broke them up would resurface. Well…a month later I got a text from my boyfriend telling me everything that I wanted to hear. He said that he made the biggest mistake of his life and wanted to work things out with me. He said that he will never have wondering eyes again and will do anything to make our relationship work. He literally begged for my forgiveness! I was relieved. We had a lot of work to do on building trust again but we got through it and came out on top! We are back on track to get married and after couples counseling, we were able to sort out some trust issues. I know it was because of the spell that I was able to get him back so fast. I think if I didn't have this spell cast it could have taken years before they broke up and then I probably would've moved on. I'm grateful that I stumbled across an article about spell casting because it changed my life and the outcome of my relationship!"
Another person we interviewed that had a life changing spell cast was one who had financial issues. He was on the brink of financial ruin when he decided to do a lottery spell. "I lost my job as the VP of a logistics company. Due to covid, our business went down significantly. I had a lot of savings, but it got depleted over time. Since the logistics industry was hit hard with the pandemic, I had a hard time finding work. 6 months later I started to fall behind on my mortgage. I took a gamble on a scratch off lottery spell. I didn't have a lot of money to spend on spell casting but my cousin won a lot of money shortly after he had a money spell cast so I figured I would try it. I had warlock magic spells cast a lottery spell directed towards scratch off lottery games. I hit a first place prize of $10,000 shorty after that! It definitely helped me pay some bills and get back on my feet until I found another job."
The conclusion we have drawn is that change your life spells do work!