Leather Looks: 4 Pieces That Will Upgrade Your Wardrobe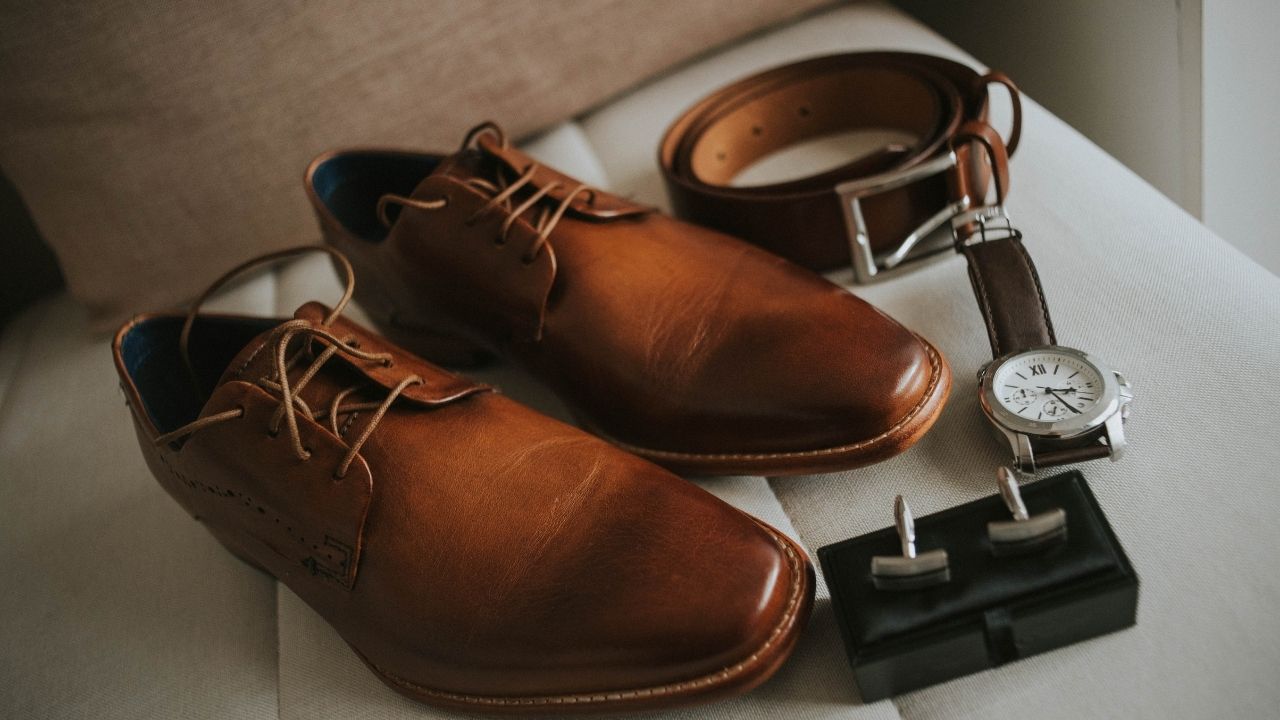 Leather is a timeless material. In fact, hides were likely the first material ever fashioned into clothing. Today, of course, leather goods are of a much higher quality and represent just one of a range of style options, but they're still enormously relevant and, because they're so sturdy and versatile, they make excellent investments. 
These four leather items, in particular, can take your wardrobe to the next level and will last you for years to come.
Shoes Of All Shapes
While there are many applications of leather in fashion, shoes are among the most common – and people love to shop for shoes. Next time you're in the market for some footwear, then, consider some different leather options, whether that's a pair of motorcycle boots, leather pumps, or even cute but durable leather sneakers. In fact, every woman should have leather boots in several different heights and colors in her closet so she's prepared for every occasion.
Better Bags
Canvas tote bags and cheap purses made from artificial materials are so passee. That's why, if you're ready to give your daily carry a more mature twist, it's time to upgrade to a sturdy leather tote. Well-made leather bags are suitable for a wide variety of occasions, including professional and social engagements. What's more, with proper care, including regular moisturizing and careful storage, you'll get years of use out of a single bag.
Timeless Trousers
Leather pants have a reputation for being rather outlandish, an over-the-top choice for the average person. In reality, though, there are plenty of classy options for leather pants that won't feel like they're painted on. Look for a wide-legged leather cigarette pant that you can pair with a simple tank top, white oxford, or other staple items to an immediate aesthetic upgrade, plus a confidence boost.
Wrap It Up
When it comes to leather jackets, the motorcycle-style tends to dominate, but they're not everyone's style or the only option available. If you're looking for an alternative style, consider opting for a leather wrap jacket. The belts on such jackets give a feminine, defined waist, even when the jacket itself sports a boxier cut. You might also choose a jacket in shades other than black, such as a pale tan or chocolate brown.
Go All Out
Because of how edgy many people consider leather to be, a lot of wearers choose to only accent their outfits with the material, but others are willing to take a bolder approach. If that sounds like you, you might think about donning a leather dress or matching top and pants for an all-leather look. It can be hard to pull off, but with enough confidence, you may discover that a leather-forward style is actually your signature look.
Moving beyond a leather bag or boots can be a big leap if you're anxious about how you look in this material, but as with so many bold style statements, you're likely to be surprised by how positively others respond. By daring to make leather a key component of your wardrobe, you declare that you're not afraid to have all eyes on you, and for all the right reasons.
SPOTLIGHT: Sweet vinyl by DREAMOUR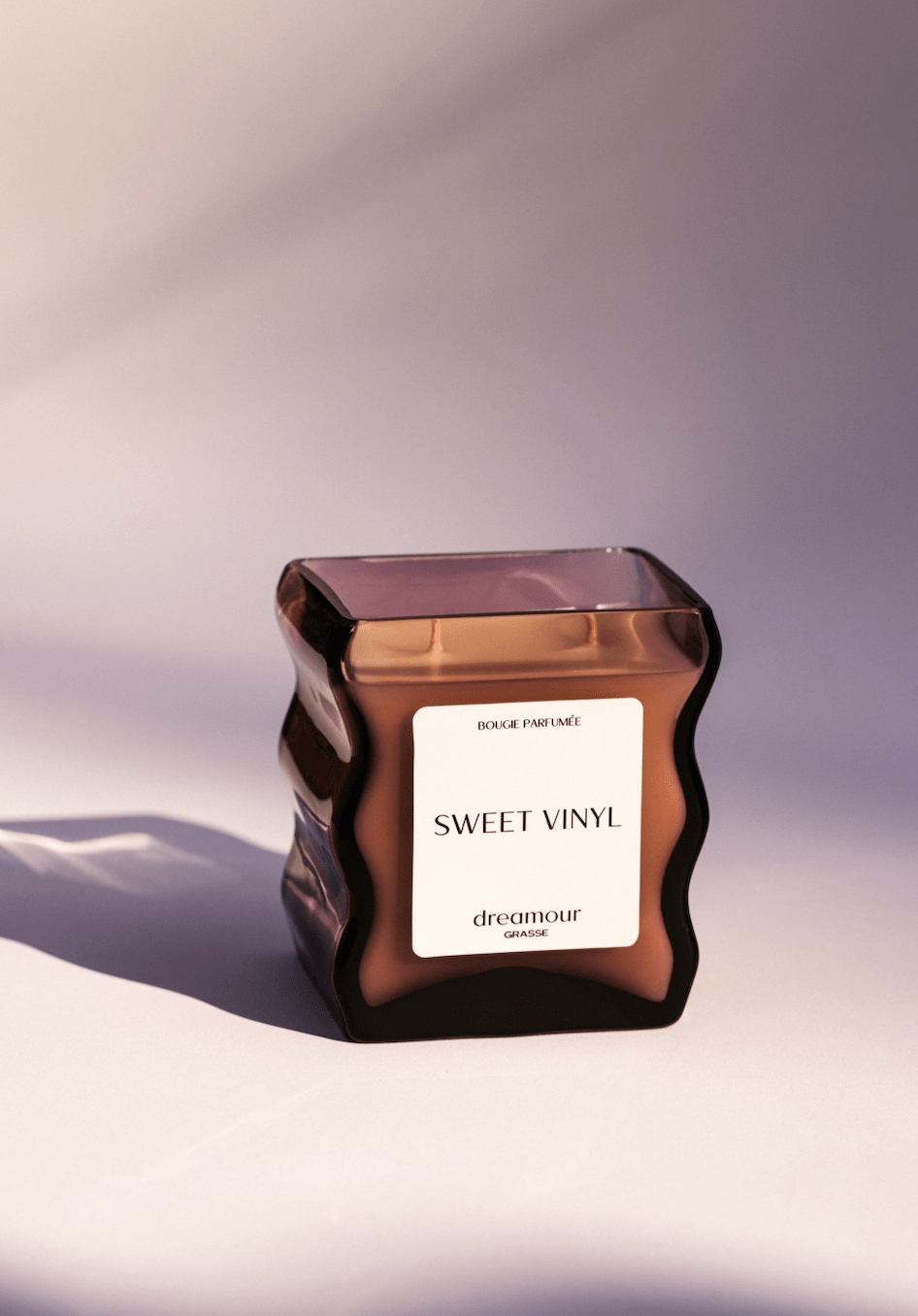 What happens when two immensely talented visionaries come together to create elegance and ingenuity in a sculptural glass fragranced candle? Dreamour. That is the long and short version of how Dreamour was created. Founded by Karissa Rowe and Neal Klotsman in late September 2022, Dreamour was founded with the goal of creating a luxury fragrance brand that operates at the intersection of functional art in the candle market space.
Rowe, a Parsons School of Design graduate, set out to fill the niche of integrating design in the candle marketplace. Unlike most candle vessels that are mass-produced, Dreamour's founders desired to prioritize the artisanal craftsmanship of glass in their production processes of the sculptural glass designs. This resulted in a long timeline of sourcing the globe for talented glass artisans who could transform a sketch into a functional and sophisticated candle vessel. Each and every candle vessel is hand-blown, inherently resulting in a one-of-a-kind product and unique experience for the consumer. These functional fragrant candles also act as a piece of décor due to its sculptural and alluring appearance.
Sweet Vinyl, Dreamour's first candle scent, fills the room with musky & leathery notes combined with earthy notes of vetiver and cypriol, topped with a citrus touch of bergamot and mandarin. The founders worked with master perfumers in Grasse, France, to create a scent that invoked notes of memorable moments, emphasizing high quality ingredients in the fragrances in a soy wax blend. This resulted in candles that consist of clean ingredients, a vegan formula, and is entirely cruelty-free.
It is the personification of the glass blowers' spirit, the heart of Grasse imprisoned in a bottle, and the narrative of two visionaries that sets Dreamour at the top of the candle market pedestal. Dreamour embodies the sophistication and savior-faire French perfumery as a luxury brand, while being a NYC based brand. Dreamour is currently stocked at Patron of the New in New York, along with other major designer luxury known brands. Rowe and Klotsman are currently expanding their production lines and will drop new fragrances and designs in early 2023. Don't expect anything ordinary with Dreamour, as they will continue to bring a unique perspective to the marketplace of home fragrances.
To find out more about Dreamour and their newest releases, you may visit the business's website dreamour.com or follow the company via its Instagram handle @dreamourshop.